The most important entrance requirements are proper positioning and good lubrication.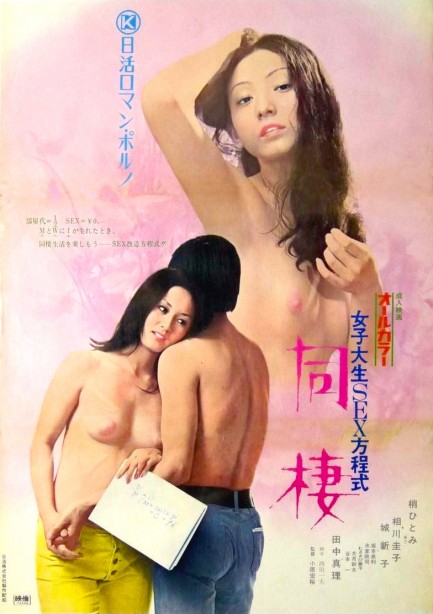 Roman porno filmmakers used every possible Japanese social niche and professional realm for sexploitation fodder, so there's no chance they would overlook a milieu as ripe as higher education. Above are two pretty posters for Joshidaisei: sex hōteishiki, aka College Girls: Sex Equation, with roman porno goddesses Mari Tanaka and Hitomi Kozue. It premiered in Japan today in 1973. Basically, they're attending university but decide to do some nude modeling as a side hustle and things go weird in that roman porno sort of way. We looked around for a copy of it with no success, so we'll have to hope we see it later.
Want some bonus images? Alrightee, we are always happy to comply. Below you see Tanaka reacting with embarrassment after getting busted raiding the fridge when she's supposed to studying for her poli-sci exam. Meanwhile Kozue's study session has been so intense she doesn't even have the strength to make it to the kitchen. This is more or less how we've felt the last few weeks of this lockdown thing, but there's light at the end of the tunnel, or so we're being told. We shall see. Plenty more Tanaka and Kozue in the website. Just cllick their keywords below.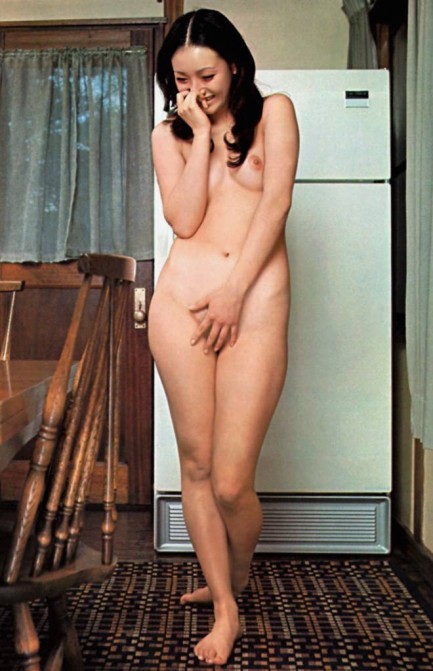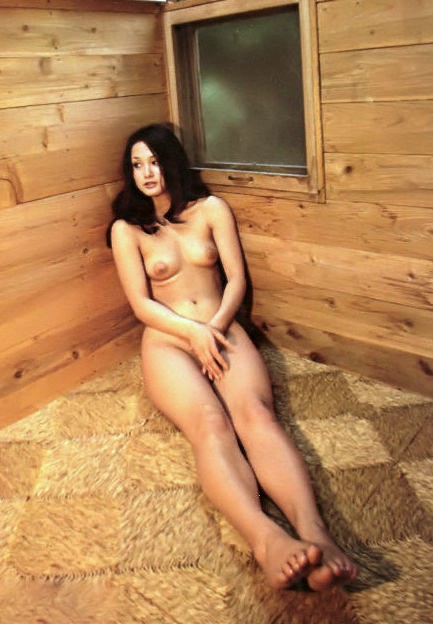 ---