Always make sure your sexploitation is heated to the proper temperature.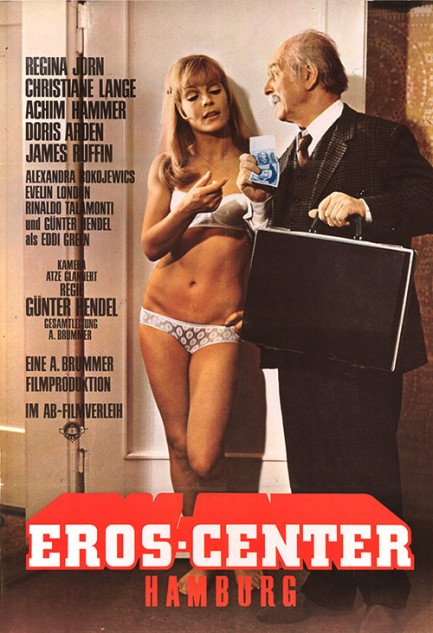 "Eros center," or sometimes "eroscenter," is a term used in Germany to refer to a street or building where sex is for sale. Every major city has one. We wrote about Cologne's eros center Pascha a long while back. In Hamburg, the eros center is a street known as the Herbertstraße, which is where some of the action in Eros-Center Hamburg takes place.
Gunter Hendel directed and stars as a journalist who arrives in town to interview eros center prostitutes just as a knife killer begins terrorizing the district. We know even before we see Hendel practicing karate that he's going to be the hero here. But Eros-Center Hamburg is supposed to be a sexploitation movie, so how does it fare on that front? Sadly, not well.
We remember reading somewhere that Hendel clashed with his producer over Eros-Center's sexual content. He managed to keep it down to a few bare bosoms and asses, which suggests he saw the film not as sexploitation but as a vehicle to promote himself as a serious director, a screen star, or both. He must have been smoking something imported from Amsterdam, because he's a terrible director and a charisma challenged actor.
The truth is the only reason we watched this movie is because the angel who goes by the earthly name Doris Arden is in it, but she makes a criminally early exit thanks to the slasher and our attention bled out at that point too. There are some hilarious moments, but overall we suggest you save yourself the time. Eros-Center Hamburg premiered in West Germany today in 1969.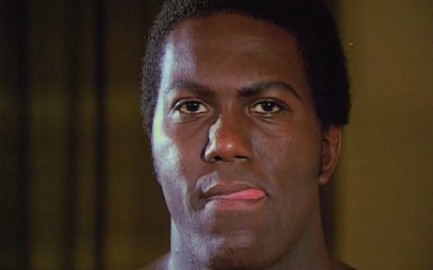 Hey Gunter, can I get some lip balm for this scene? I'm all dried out.


Don't worry, sweetie. I've got extra. Just lean down here and pucker up.


---
Brothel owners discover there's very little men won't do if it involves sex.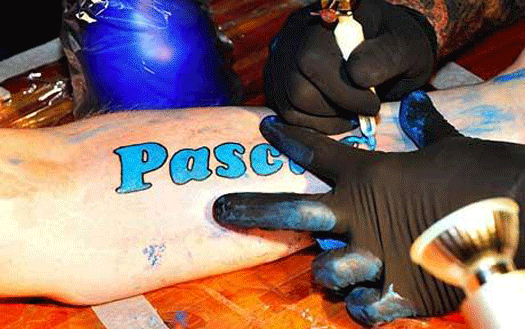 German nightclub-cum-brothel Pashca has seen its Cologne branch swamped with customers after offering free entry for any man willing to have its name tattooed on his arm. Pashca owners claim they were not expecting the offer to be taken seriously, but to nobody's surprise except (apparently) theirs, more than 40 eager males so far have responded and forced Pascha's house tattoo artist to work overtime to fill the demand.

Customers sporting the electric blue Pascha tattoo permanently save the €10.00 entry fee, and also receive discounts on lap dances and other goodies. However they still have to pay for that most crucial of amenities—time with the prostitutes, who are independent contractors and charge separately. One hesitates to guess the response if sex had been part of the package, but we can assume the resultant crowds would have made the 2006 World Cup look like two guys tossing a frisbee by comparison.

The guys who dreamed up this promo probably should have known better, because this is not the first Pascha publicity stunt to take an unexpected turn. In 2005 two Pascha prostitutes announced via internet that they would pay any man €50.00 for sex. The purpose of the offer was to find out which woman could have more partners in one day. Both had sex for 11 hours with a total of 115 men, but 1,700 latecomers had to be turned away.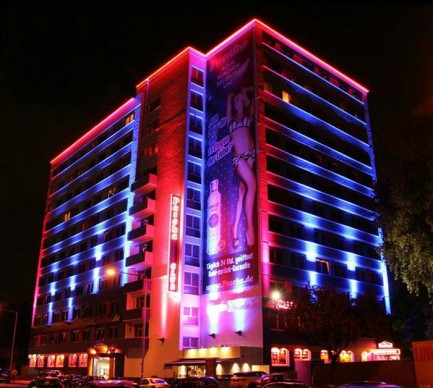 ---