Alexis: the relentless pursuit of perfection.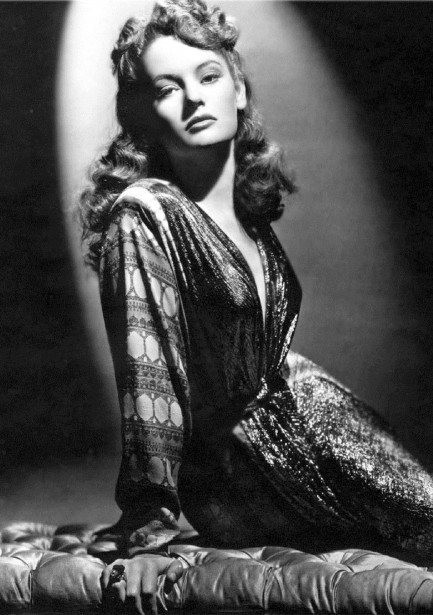 Above: Canadian actress Alexis Smith in a promo image befitting her classic looks. We've watched her in such films as Conflict, The Turning Point, and Undercover Girl. There are dozens more from which to choose, ranging from westerns such as Cave of Outlaws to horror flicks like The Little Girl Who Lives Down the Lane. We aren't able to date this photo, but it's obviously from her prime, so call it 1950.
---
What evil lurks in the hearts of men? The psychologist knows!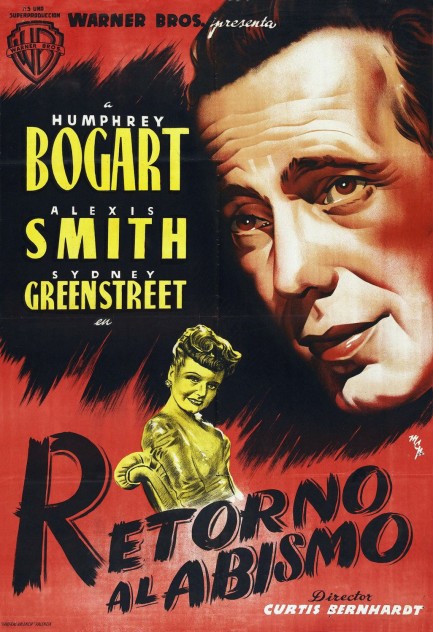 We wanted to highlight once again the
interesting
output
of Estudio MCP, which was the marquee under which Spanish artists Ramón Martí, Josep Clavé, and Hernán Pico worked. They created this poster for
Retorno al abismo
, known in English as
Conflict
, starring Humphrey Bogart. The movie was made during the height of public interest in psychology and attempts to portray a situation in which a man's subconscious distress manifests in unpredictable ways. The result is pretty hamfisted, but Bogart makes it work anyway because he's Bogart. We talk about the movie a bit more
here
. After opening in the U.S. in 1947,
Conflict
premiered in Spain today in 1947.
---
Divorce probably would have been the easier option.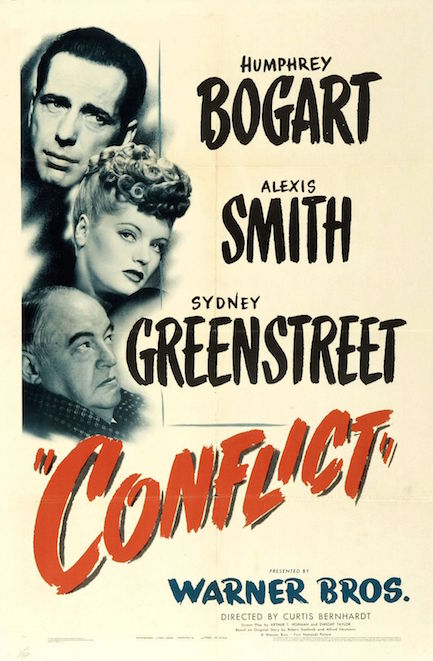 Conflict was Humphrey Bogart's follow-up to the crowd pleasing To Have and Have Not, and he takes a dark turn as a man whose bad marriage is complicated by the fact that he's fallen in love with his sister-in-law. He's willing to kill to be free, but his plan goes sideways, as they always do. We won't go into detail except to note that, interestingly, Bogart begins to see the same jumbled pyramidal shape everywhere—in a pile of fallen logs, in an architectural drawing, in the kindling set up to start a bonfire, etc. It's a Hitchcockian touch designed to symbolize the inner conflict of the title, but why exactly is he seeing these things? Is it because he killed his wife? Or because he botched his opportunity and now she's trying to drive him insane? We won't tell you. We'll only say that the winding road toward a resolution is reasonably entertaining, and Bogart can pull even a flawed film to the positive side of the ledger. Conflict, which co-starred Alexis Smith and Sydney Greenstreet, premiered in the U.S. today in 1945.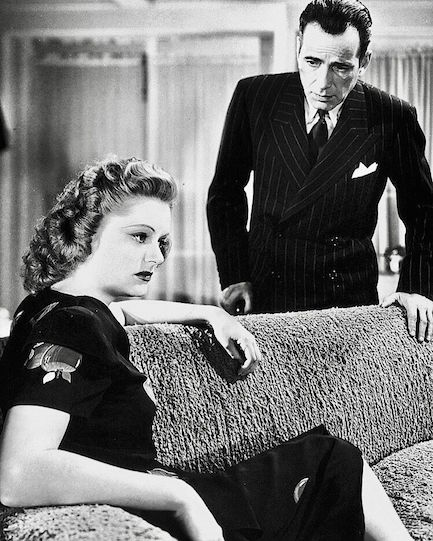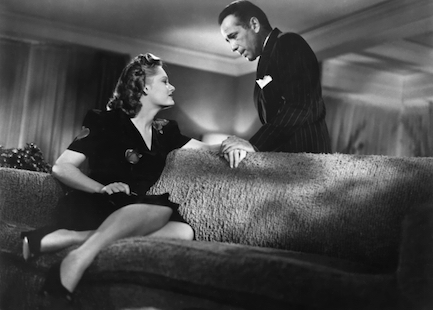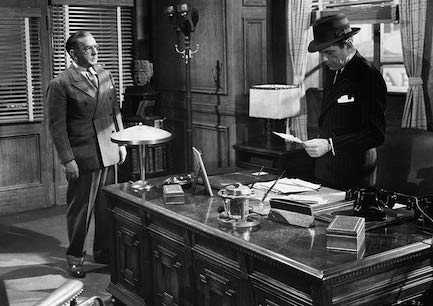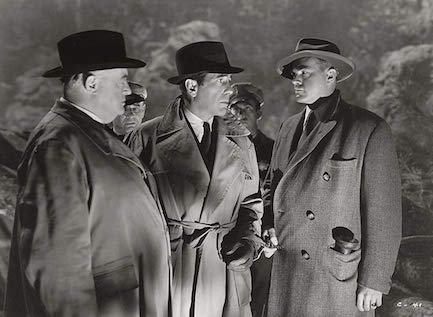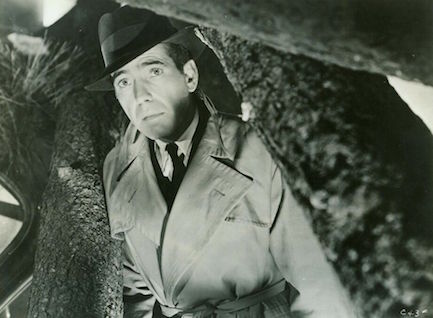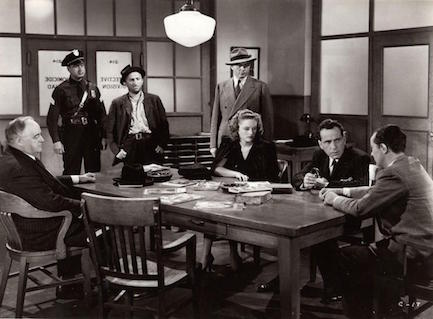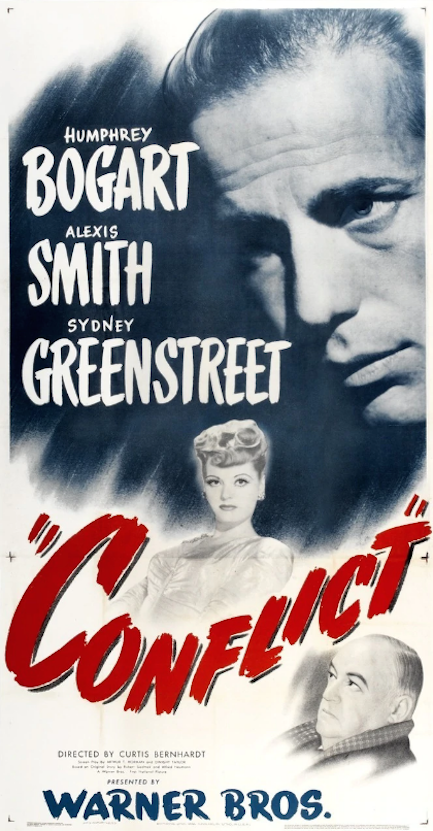 ---