You're going to have fun on this vacation or you're in serious trouble, do you hear me buster?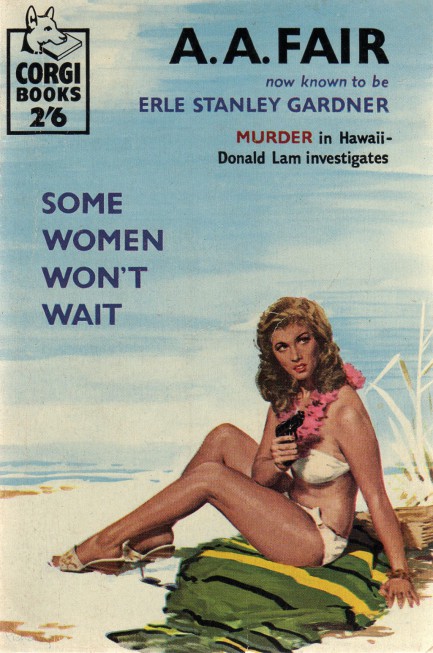 We managed to sneak this one in, but like we said above, we're on vacation now. The Pulp Intl. girlfriends insisted. And by insisted we mean that after years of reading the website they've learned to use violent means to get their way. 1959 on this cover, incidentally.
---
Please don't! *gasp* I'll tip more! I'll rate you a 10 on the hotel evaluation form! *wheeze* Really! Let me get a pen!
Above, an unusually violent but very effective cover from Oliver Brabbins for Manning O'Brine's Dagger Before Me, Corgi Books. If you look out the window you see that the novel is set somewhere in the East. At a glance we would have guessed Istanbul, but it turns out to be Cairo and Damascus, with spies, agents, murder, and mayhem, 1958.
---