G.I. foe: the rise of the cobra.
Some promo posters work exactly as intended. We saw this one for Cult of the Cobra and immediately dropped everything to find the film. We knew it was going to be a cheesy b-movie because we'd never heard of it before, and perhaps having low expectations is the key to enjoying it. In the story six American G.I.s in (presumably) India decide to alleviate their boredom by attending a local cobra cult's ritual. When they disrupt the ceremony in spectacularly boneheaded fashion the high priest curses the group. They pay no attention to this at all.
They return to the U.S. not knowing they've been tracked there, but when they start dropping dead they think, "Hey, didn't that high priest dude curse us?" Yes, he did. In fact, he specifically said the cobra goddess would kill them one by one. Missy Misdemeanor Eliot once memorably rapped in her hit song "Slide," Behind every curtain there's a snake bitch lurkin', and that neatly encapsulates the problem for the surviving G.I.s—they realize they're in trouble but have no idea who their nemesis could be.
But we viewers don't have to guess. Their homicidal stalker is Faith Domergue, raven haired veteran of many beloved sci-fi and horror films, including This Island Earth and The Atomic Man. She also starred in the occasional decent drama such as Vendetta and Where Danger Lives. She's an unusual looking woman but here her sloe-eyed beauty really works. You can almost believe she'll turn into a snake at any moment. Check her out: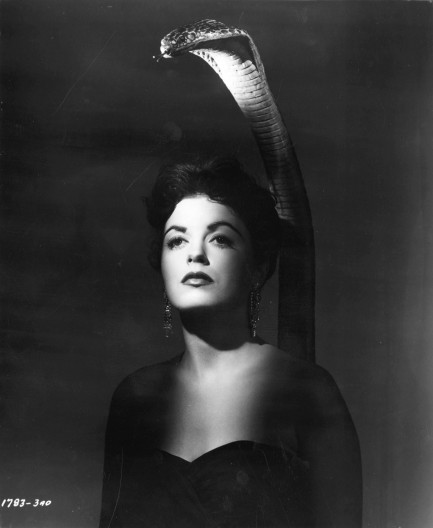 Definite snakelike qualities, right?
Cult of the Cobra is a bad but fun Universal International cheapie, what we like to call a popcorn muncher, a time killer you can enjoy and forget immediately thereafter. Its main attractions are Domergue as the snake woman, the luscious Kathleen Hughes as the hero's love interest, and some amusing cobra-vision sequences. And that amazing promo poster. We also have the alternate U.S. promo and Australian promo below. Cult of the Cobra slithered into cinemas for the first time today in 1955.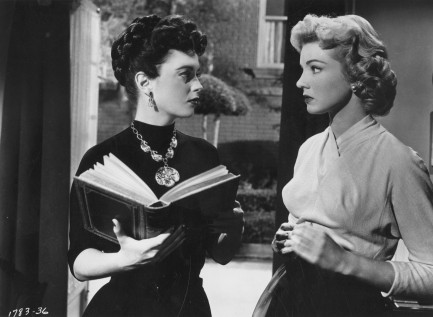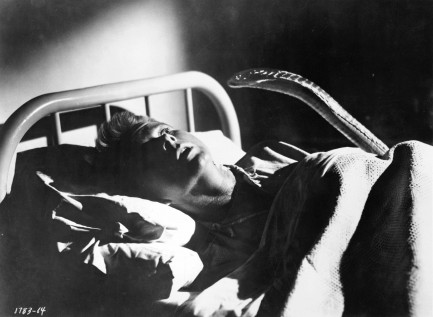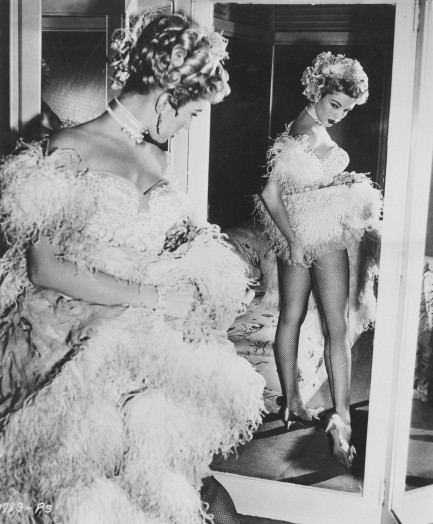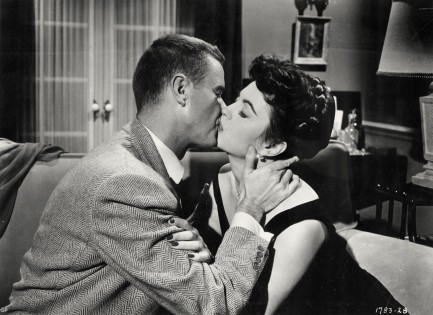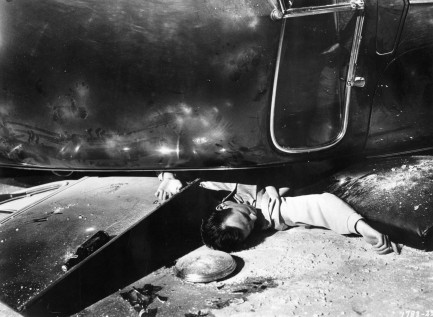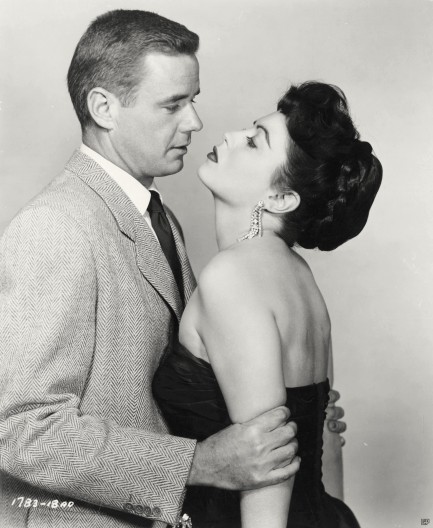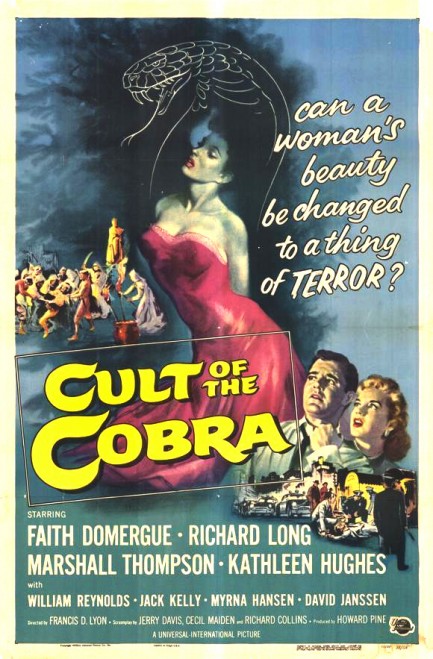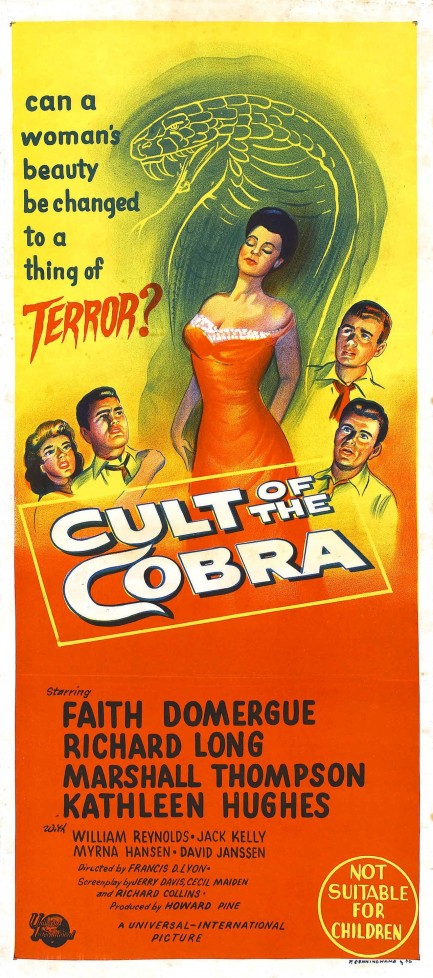 ---
This must be her way of asking for a foot massage.
Above, a Universal International Pictures promo shot of American actress Kathleen Hughes, who starred one of our favorite hilariously awful films, It Came from Outer Space, and another movie that sounds terrible but which we haven't seen yet, Cult of the Cobra. She also acted in television extensively and appeared on Perry Mason, Gomer Pyle, I Dream of Jeannie and Mission: Impossible. This image dates from 1953.
---