This is fantastic! I bet it's even more fun when it's in the water!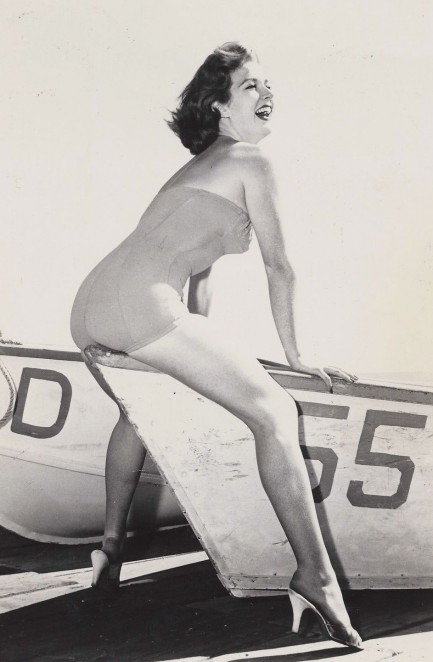 If you're riding in a boat you usually face forward. If you're rowing it you face backward. And if you're humping it like it's your boyfriend, well, the choice is yours. U.S. actress Cynthia Patrick appears to prefer the reverse position and is having a raucous time at it. Her most significant performance aside from in this photo was in 1956's The Mole People. She also had minor parts on television. Well, she had major parts on this boat and we approve.


---
Subterranean homesick blues.
Above, a French-language poster for the Belgian release of the subterranean sci-fi adventure Menaces sous la terre, aka The Mole People. The movie isn't as good as the killer promo art, but it does rank as one of Mystery Science Theater's most hilarious send-ups. Menaces sous la terre premiered in Belgium this month in 1957.
---