Junko Mabuko is unjustly detained yet again.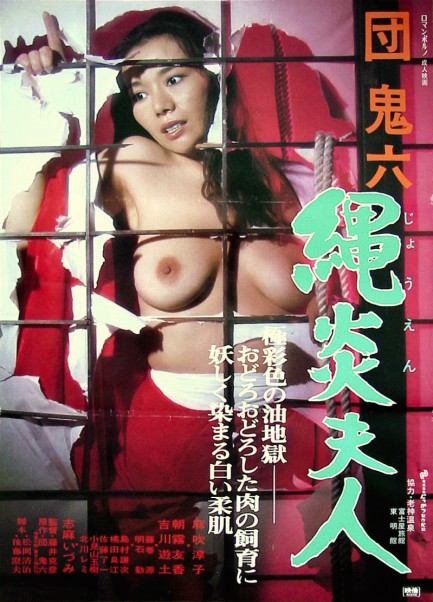 It's Junko Mabuki again, beset by her usual troubles on this poster for the roman porno flick Dan Oniroku joen fujin, which premiered in Japan today in 1980. This movie seems to have been retitled for its English language release either Blazing Bondage Lady or Madam Rope Flame. Different sites say it's one or the other, but both titles kind of mean the same thing, so both are probably correct.
How does Junko get caged? It's her husband's fault. He accidentally runs over a woman who's a star S&M performer and her widower shows up to claim Junko as his own (and as a bonus also kidnaps her sister, played by the ethereal Izumi Shima). Junko's captor introduces her to aspects of bdsm such as whipping and enemas (always a favorite of roman porno flicks), and her shame and resistance eventually turn to acceptance and pleasure.

Mabuki burst onto the roman porno scene in 1979 and in 1980 made a dozen films. Nikkatsu thought they had another Naomi Tani on their hands and even staged a press conference at which they introduced Mabuki to the assembled journalists while she was done up in bondage gear. These types of publicity stunts weren't unusual for Nikkatsu.
They had barely enough time to congratulate themselves for finding a new star when in 1982 Junko abruptly retired.
But Mabuki left behind more than a dozen films and established herself as one of the era's most popular stars. Even so, we rarely recommend these movies and can't recommend this one either, but we love roman porno posters, which taken out of context are always amazing art pieces. Junko is like art too, below. Rest assured, this is not the last we'll see of her.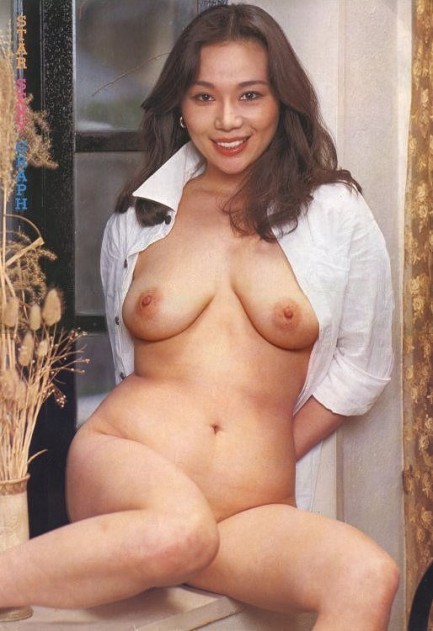 ---