Age is just a number—except when it comes to vintage memorabilia.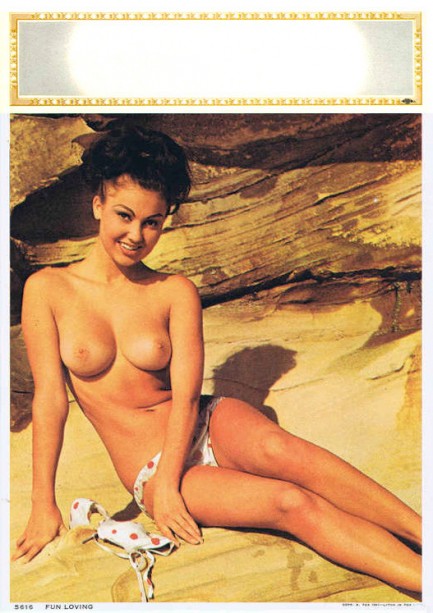 Often when a vendor sells Technicolor lithographs online they just make up a copyright date. Older is obviously considered better, so there's a strong incentive to lie. For instance the lithograph above, entitled "Fun Loving," was listed as being from 1956. Since there's no easy way for potential buyers to confirm the age of these things, that's a nice, safe date. Old enough to be collectible, but not so old someone can immediately see that the model can't possibly be from that era. But sometimes these obscure models are actually identifiable, and in this case the woman pictured is without doubt Australian model Deanna Soutar, who we just saw a few months ago inside a 1971 Police Gazette. If this litho were really from 1956, Soutar would be six years old in the photo, which she clearly is not. She began modeling around 1970 when she was twenty, so we can safely say this particular litho dates from between '70 and '72. If you visit our website a lot you know how hard it is to identify litho models, so we have to call today a victory.


---
America's oldest tabloid continues its appointed rounds.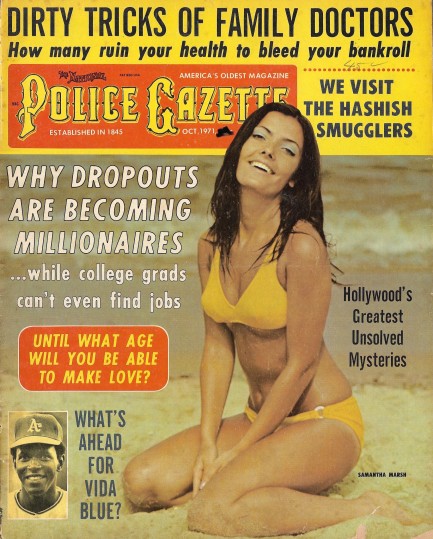 Today we have the cover and some interior scans from an October 1971 issue of the National Police Gazette, which dutifully explores its usual realms of sports, crime, and Hollywood. The magazine was founded in 1845, which is always astounding to consider. We bought a pile of these ages ago. In fact, they were the first bulk purchase of tabloids we ever made for the website. These '70s issues of Gazette tend to be very cheap, but, as late stage editions, don't hold much intrigue, which is why we hadn't scanned one since 2014.
But we have to clear some space in our Pulp cave, so we scanned this one and immediately sailed it into the recycling bin. On the cover you have Samantha Marsh, and inside you get Joe Louis and Max Schmeling, Australian model Deanne Soutar, speculations on how old men can be and still have sex, hashish smugglers from India, and a story on the mysterious death of actress Thelma Todd. More from Police Gazette coming soon.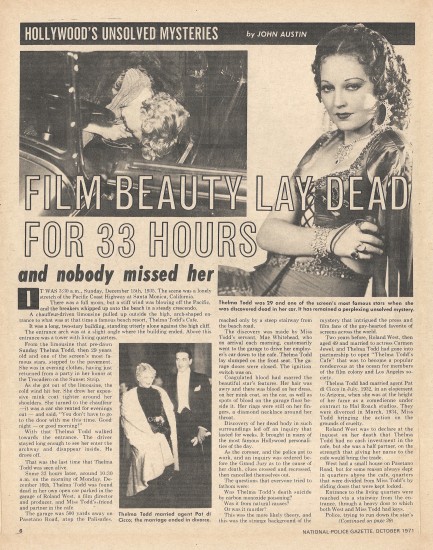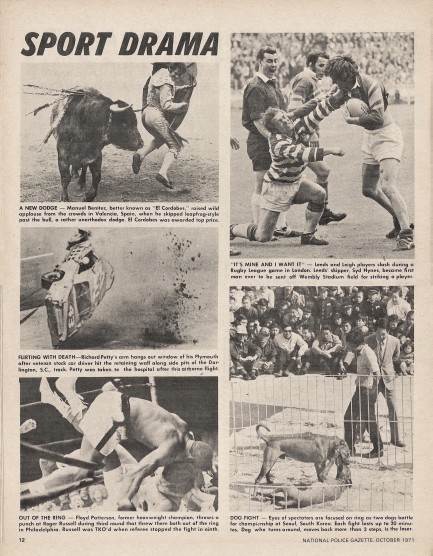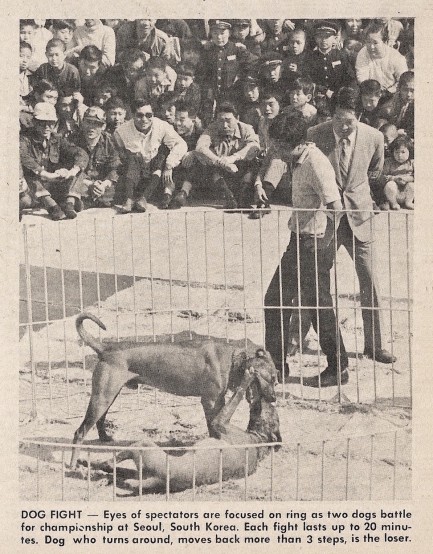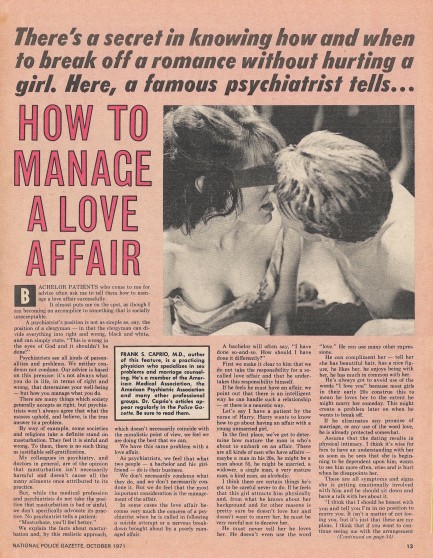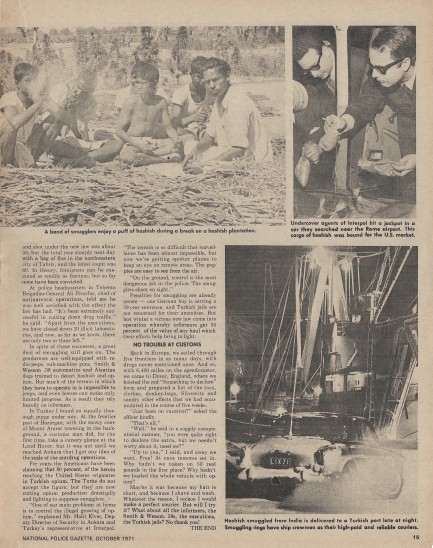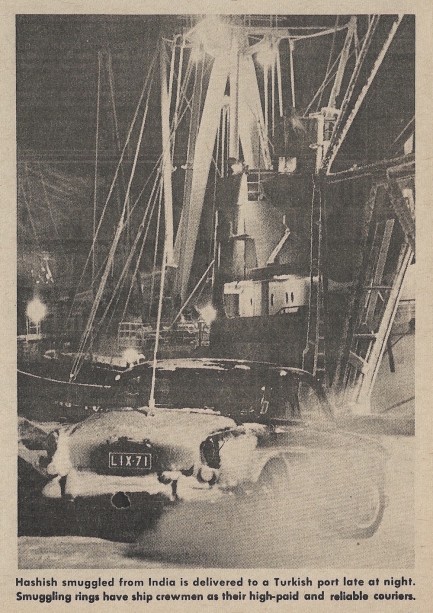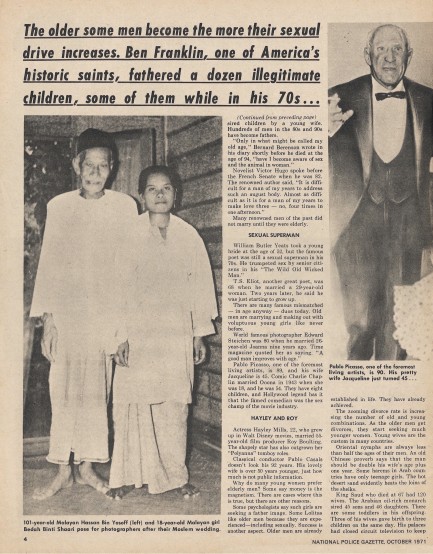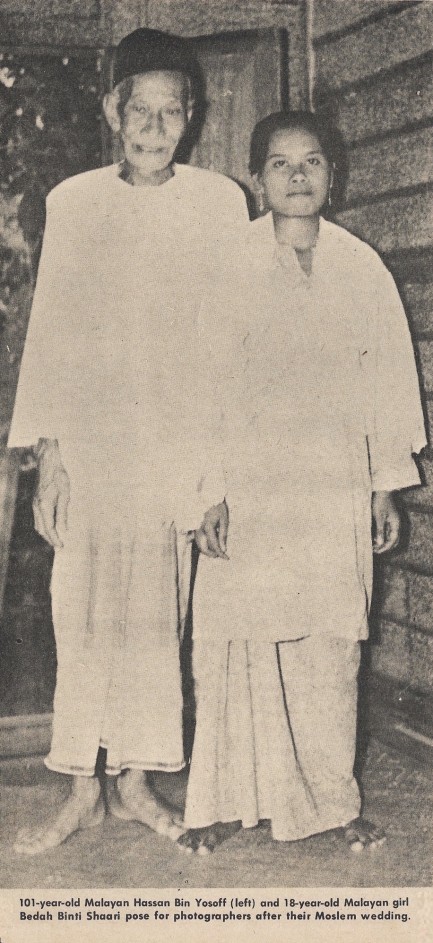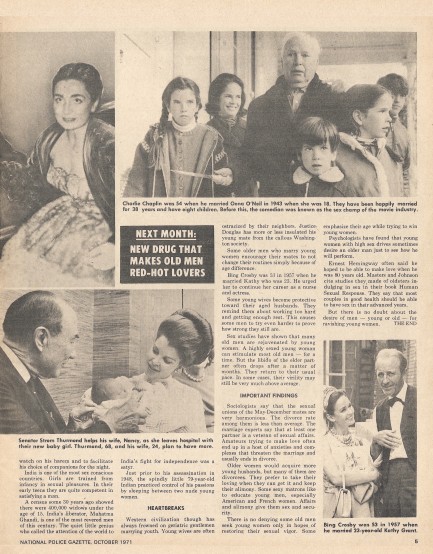 ---