Why so serious, darlings? I'm on my third divorce, and if I can laugh so can you.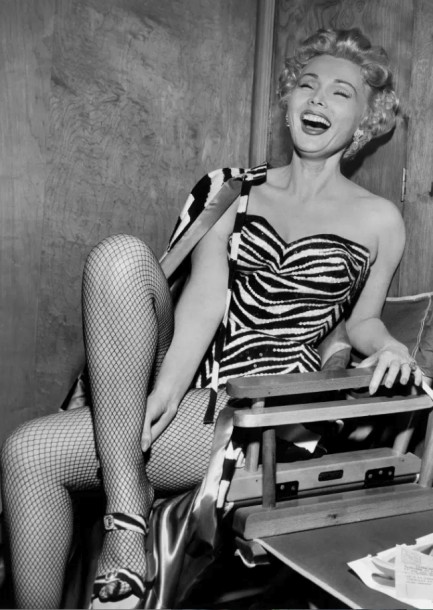 The above photo from the mid-1950s shows Hungarian star Zsa Zsa Gabor, whose films included Moulin Rouge, Death of a Scoundrel, Drop Dead Darling, Touch of Evil, and of course, Queen of Outer Space, which we talked about here. What was really funny about Gabor is that she would eventually total seven divorces. It could be a Hollywood record.
*checking internet*
Nope. Lana Turner beat her with eight, and Elizabeth Taylor and Mickey Rooney both tied her with seven. Gabor, however, also had an anullment. So she ditched eight hubbies. Well, merrily, merrily, merrily, merrily, life is but a dream, and considering she reached age ninety-nine, maybe she knew more about living than all of us. You see her below from the same shoot, contemplating another marriage proposal.
---
There's never a bad time to get into high spirits.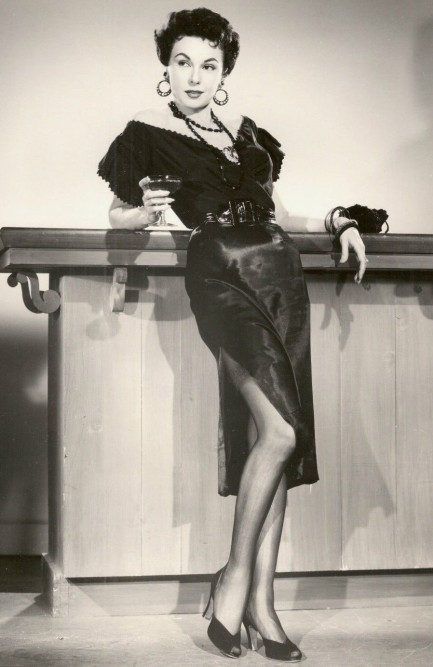 Above is Romanian actress Lisa Ferraday doing a little day drinking, which everywhere outside the U.S. is known as simply having a drink, something we might do ourselves in a minute or two to break up the quarantine boredom. Ferraday was an actress in all four media—radio, stage, television, and cinema. In terms of movies, she appeared in such efforts as I Was an American Spy and Death of a Scoundrel. This particular photo was made when she was filming the musical The Merry Widow in 1952.


---