Blood isn't the only thing this vampire wants to suck.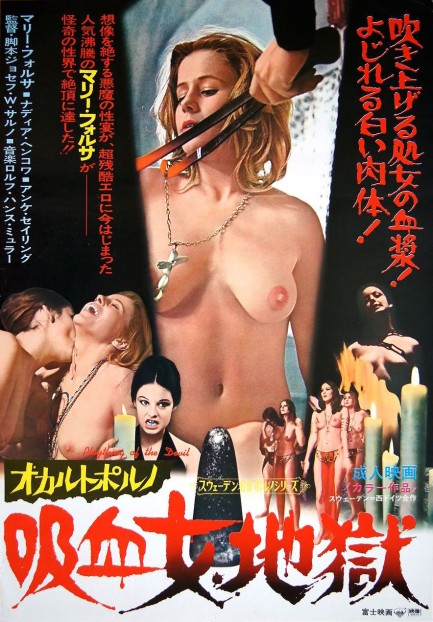 This Japanese poster was made to promote the run of the West German sexploitation movie Der Fluch der schwarzen Schwestern, which translates to "curse of the black sisters," but which for its English release was titled The Devil's Plaything, as well as Plaything of the Devil and Vampire Ecstasy. Last time we saw Swedish sex symbol Marie Forså she was using a giant zucchini for something other than nutrition. Here phallic items prove useful yet again. Forså and three other women are stranded in a castle by a storm. The workers in this gothic pile are secretly priestesses intent upon engineering the rebirth of their vampire mistress who was put to death 400 years ago.
The details don't really matter. Here's what you get: naked dancing girls, continual bongo drumming, dick shaped candles, and lots of softcore lezzie action, with occasional token guys mixed in for variety. It's of course tender young Forså who seems the most susceptible to the ancient vampiress. Can she escape with her soul intact? Only a viewing will answer that question for you. We won't recommend the movie but we'll say this much—it's ludicrous, but very sexy. Der Fluch der schwarzen Schwestern opened in West Germany in October 1973 and premiered in Japan today the same year.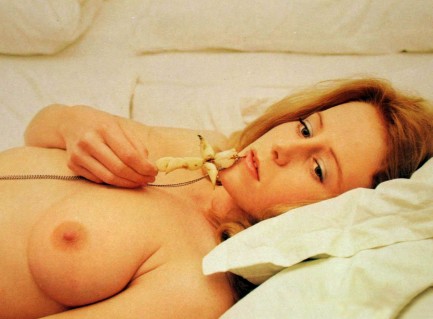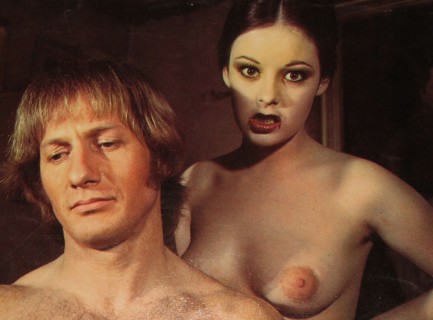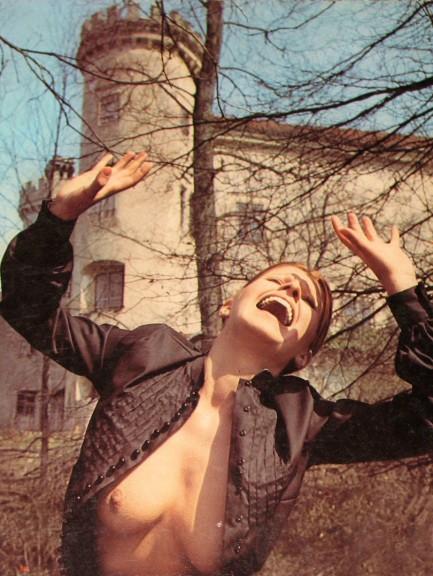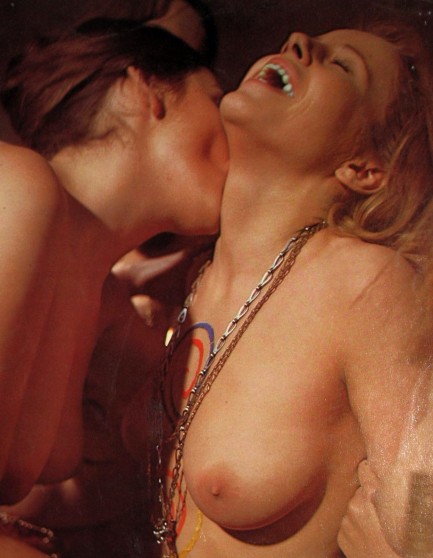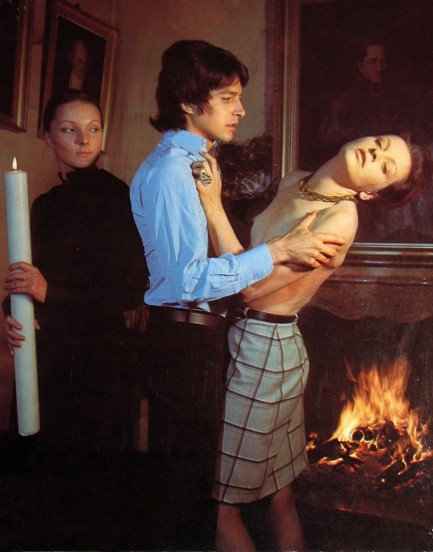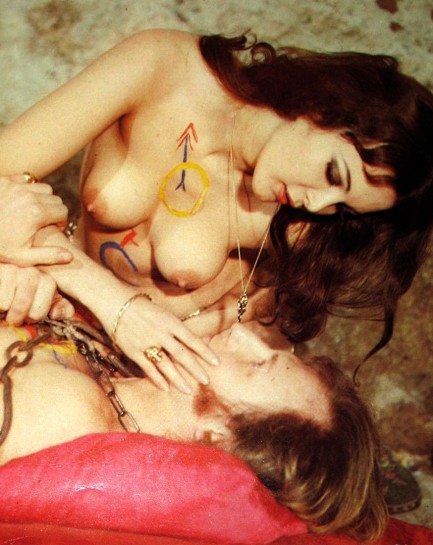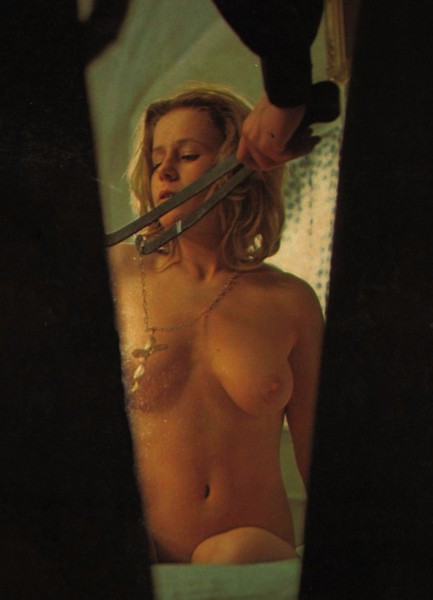 ---