Underneath her cool exterior lies a completely different woman.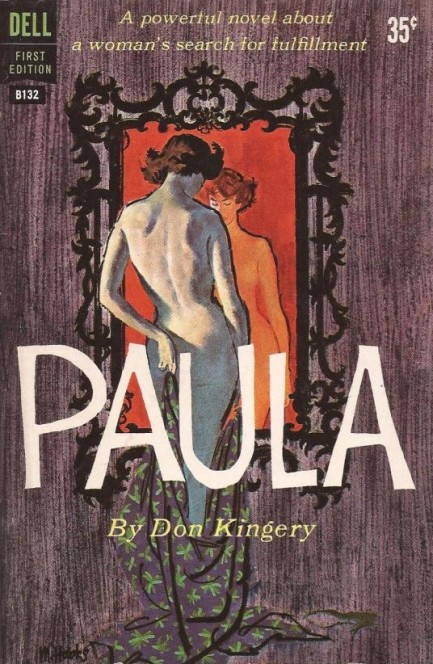 Paula is another southern sin novel—i.e. set in a decadent, overheated south where sex and greed combine to produce deadly results. This one follows an oil worker who goes to work for an impotent millionaire and his young hottie of a wife—the eponymous Paula. Hero gets hottie pregnant and murder must follow, but it's after the killing that things really begin to fall apart, and in unpredictable ways. You know the basic idea because you read it in James M. Cain's The Postman Always Rings Twice and "Double Indemnity." Though the cover art from Mitchell Hooks doesn't specifically invoke a southern mood, it's really quite nice, especially how the robe is rendered in a style that verges on calligraphy, complimenting the edges of the mirror, and how the reflection in the glass is red, revealing the fiery intensity beneath Paula's cool exterior. Nice touch. You can see a couple more Hooks pieces here and here.
---
He cooked up a different formula for paperback art.
Gene Bilbrew is one of those illustrators whose art seems at first glance below the usual standard, but he had a strong style, and the more you look at it the more you see it as the purposeful product of a unique talent. Like the work of leftfield illustrator Eric Stanton, Bilbrew's paintings eschew realism of any sort and instead strive to catch the eye, achieving the ultimate goal of commercial art. Check out the assortment below.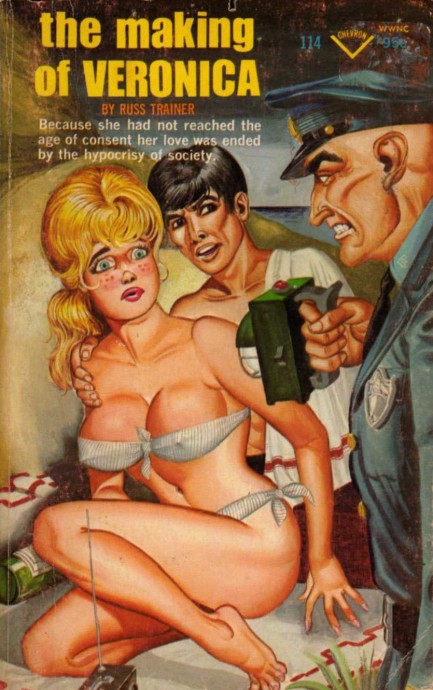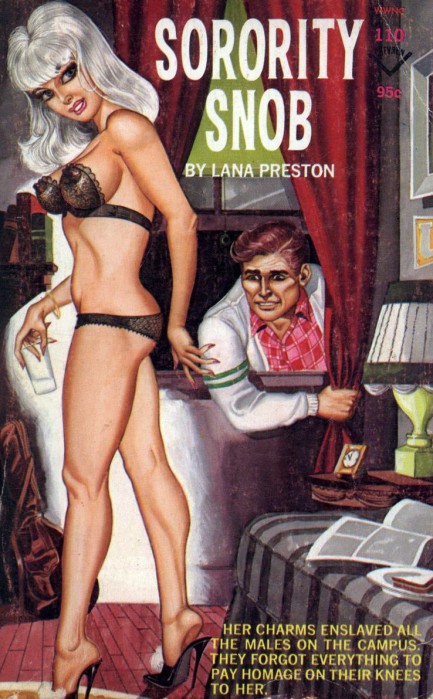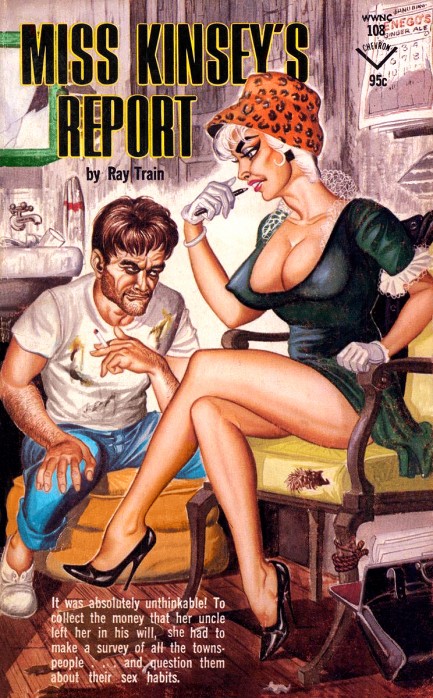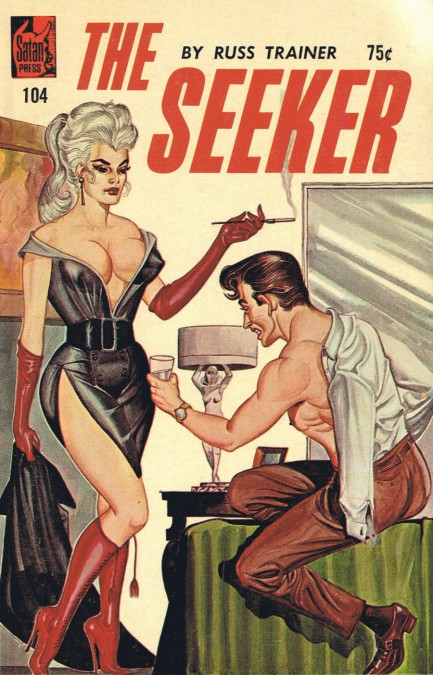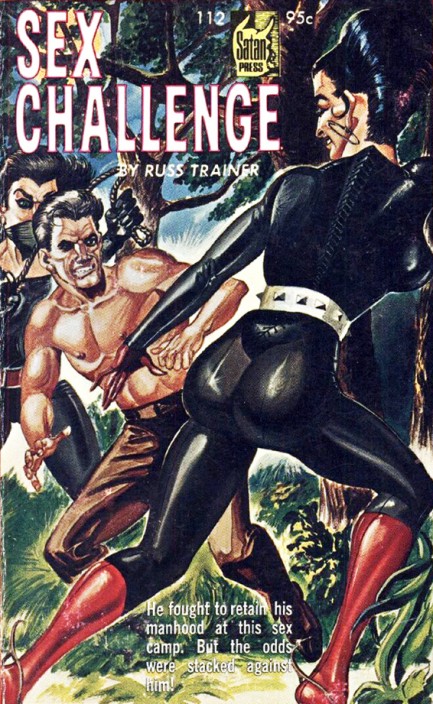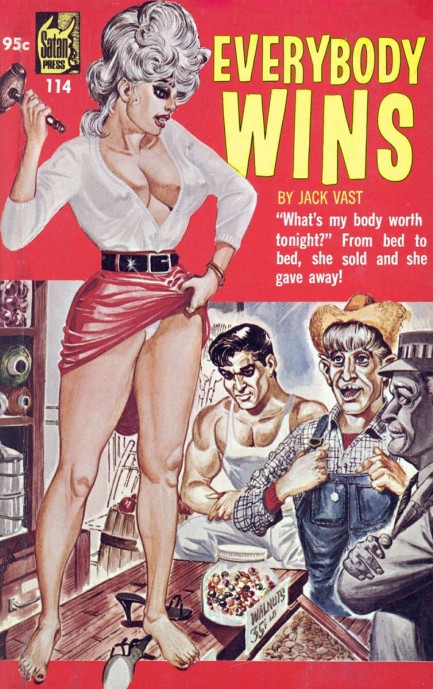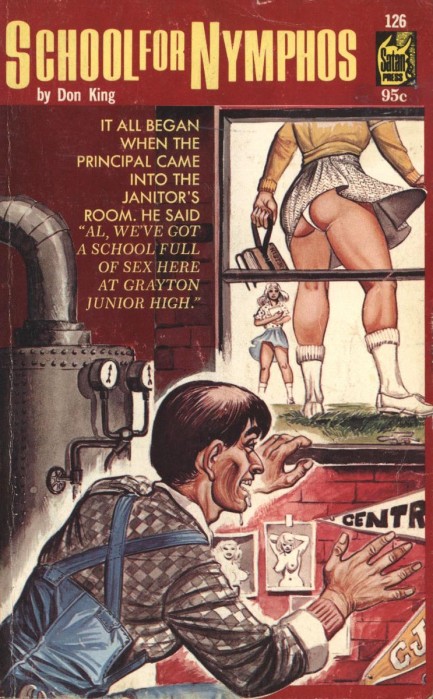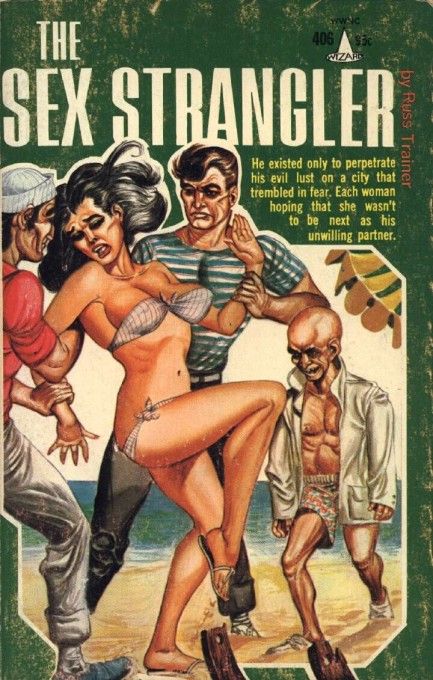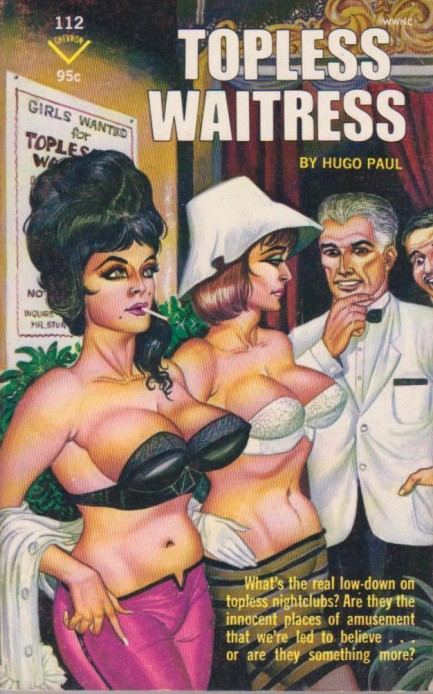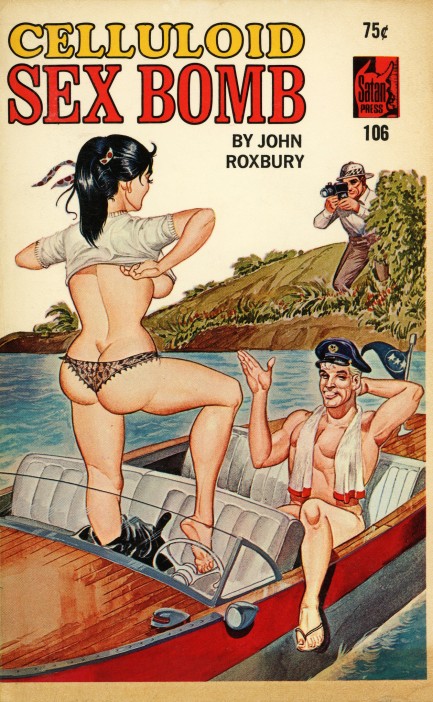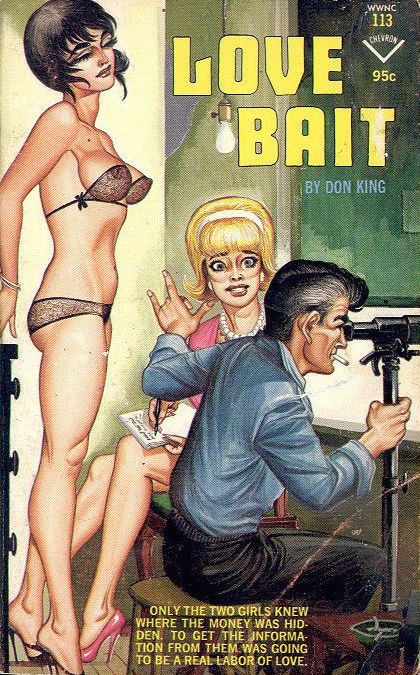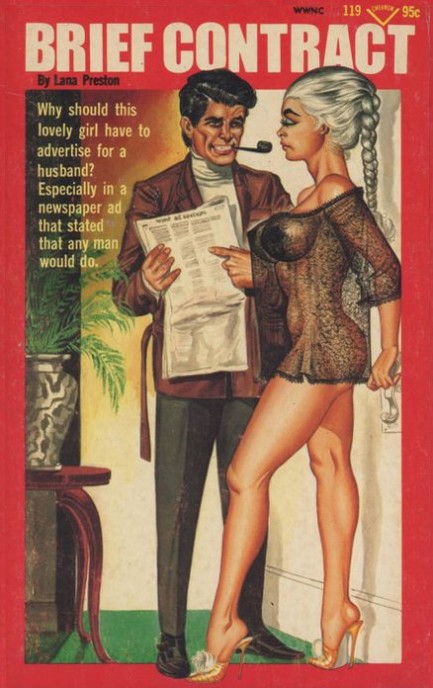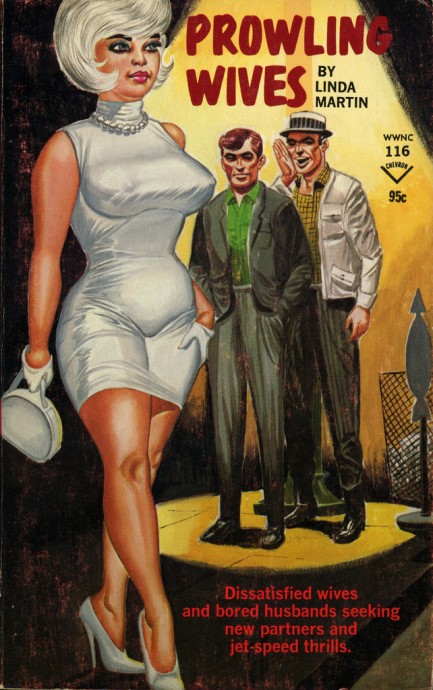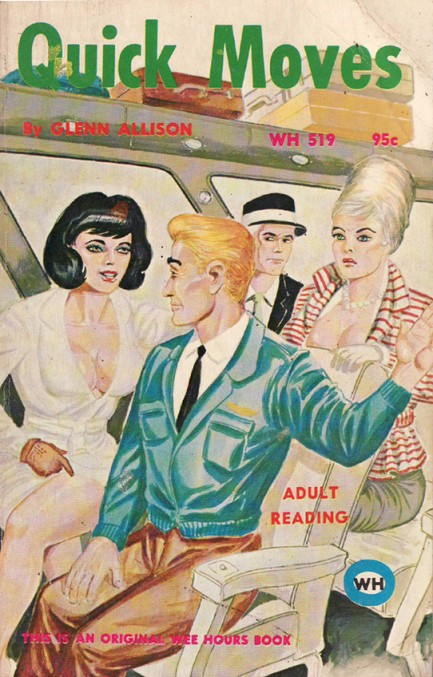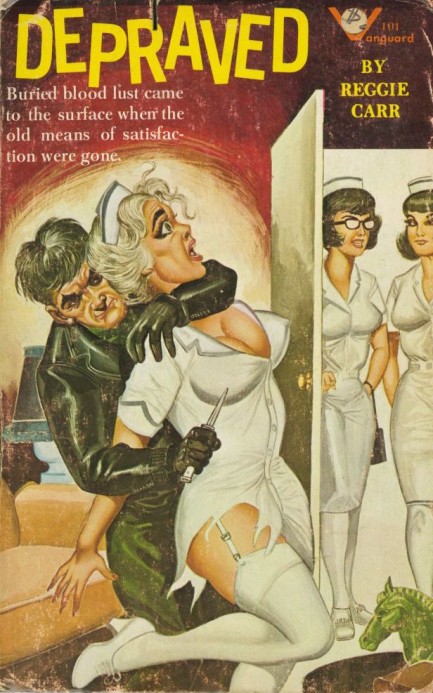 ---