Fonda and Sutherland's understated murder mystery remains a top film of the era.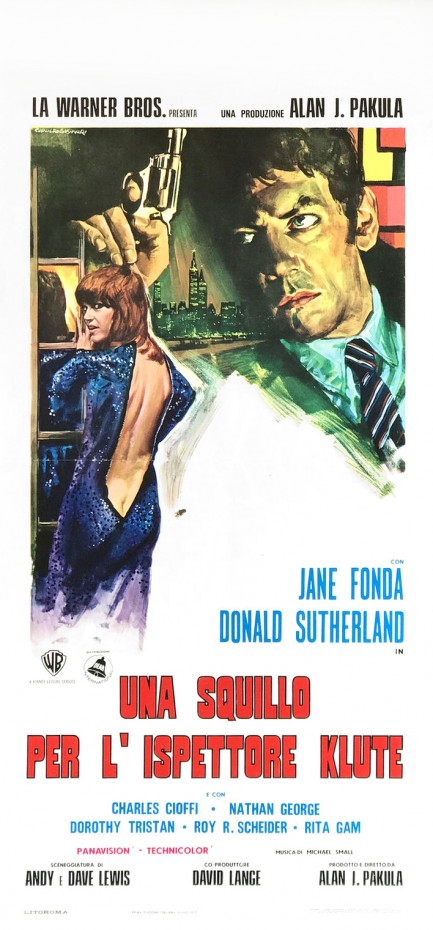 This Italian poster was painted by Rodolfo Gasparri to promote the mystery/thriller Una squillo per l'ispettore Klute, which means "A call girl for Inspector Klute," but was of course originally released in the U.S. as merely Klute. Jane Fonda won a best actress Oscar for her portrayal of the big city call girl Bree Daniel, Donald Sutherland received acclaim for his role as a soft-spoken rural detective, and the movie remains quite good, a game changer when it was released, and an enduring time capsule of 1960s culture turning the page to something different. If you haven't seen it add it to the queue. Klute premiered in Italy today in 1971.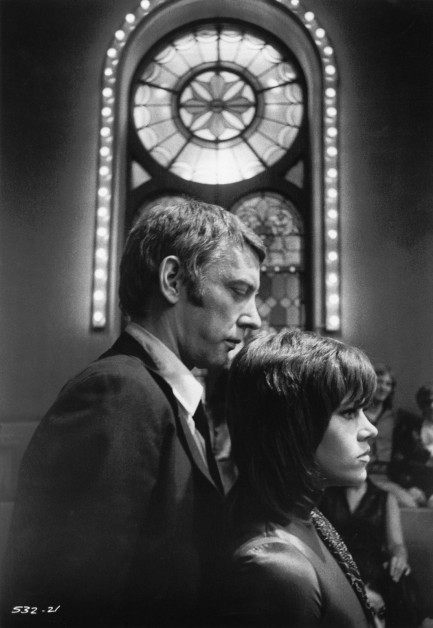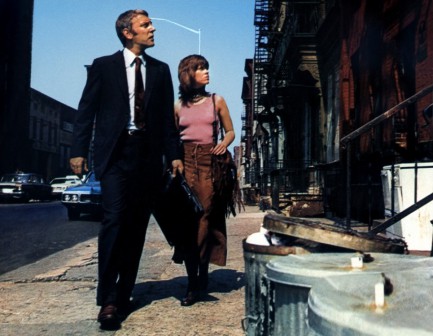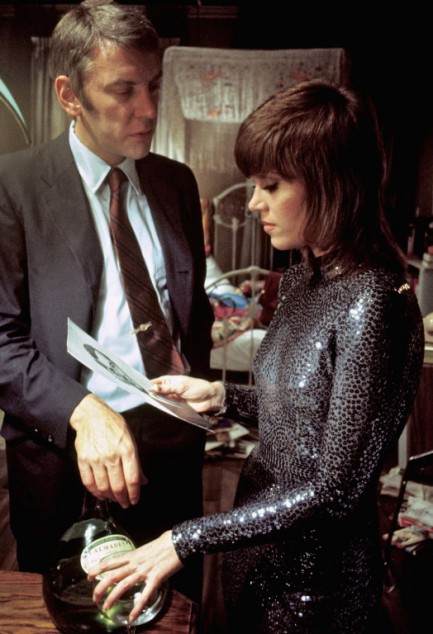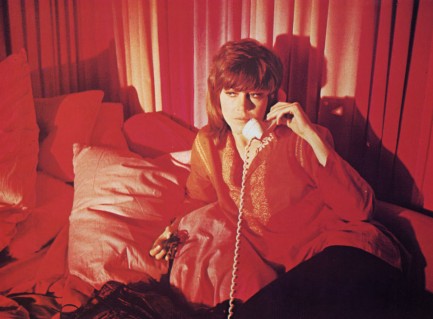 ---
The movie isn't perfect, but the Japanese promo poster is.

Something a bit different today. We saw this poster and loved its colors and vibrancy. It's for the 1968 counterculture movie Joanna, which was about a young woman in swinging 1960s London. Think of it as a distaff version of Alfie, but with the added taboo of interracial romance. The star is Geneviève Waïte, and Donald Sutherland also puts in an appearance. Like a lot of movies that tried to capture the spirit of the '60s, Joanna has not aged particularly well, but it's beloved by many who were in high school or college when it came out. The movie is well before our time, but we liked it anyway. It isn't perfect, but it has some really great moments, including an interlude in Morocco. As a bonus, we've posted the English, Spanish and Italian promos below. You'll note that the Italian version was painted by Enzo Nistri. He did quite a bit of nice work in the '60s and '70s. We'll get back to him.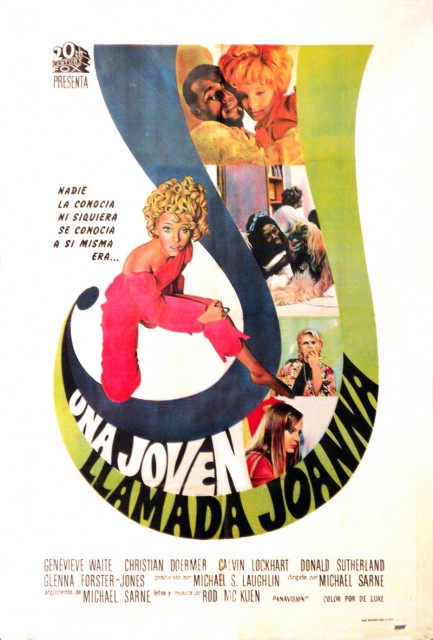 ---