Crime magazine gives readers the gifts of death and mayhem.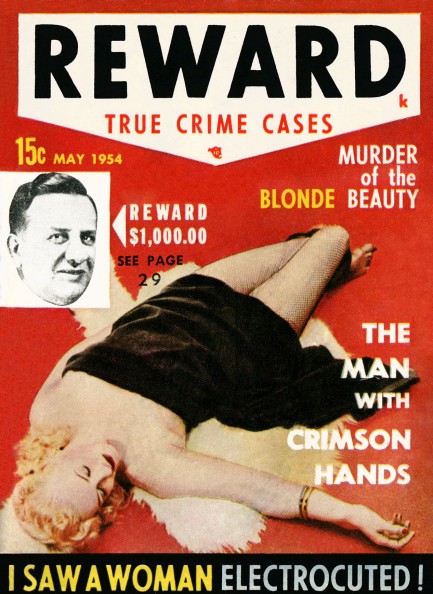 Produced by the J.B. Publishing Corp. of New York City, Reward was a true crime magazine, another imprint designed to slake the American public's thirst for death and mayhem. Inside this May 1954 issue the editors offer up mafia hits, Hollywood suicides, domestic murder, plus some cheesecake to soothe readers' frazzled nerves, and more. The cover features a posed photo of actress Lili Dawn, who was starring at the time in a film noir called Violated. It turned out to be her only film. In fact, it turned out to be the only film ever acted in by top billed co-star William Holland, as well as supporting cast members Vicki Carlson, Fred Lambert, William Mishkin, and Jason Niles. It must have been some kind of spectacularly bad movie to cut short all those careers, but we haven't watched it. It's available for the moment on YouTube, though, and we may just take a gander later. Because Reward is a pocket sized magazine the page scans are easily readable, so rather than comment further we'll let you have a look yourself.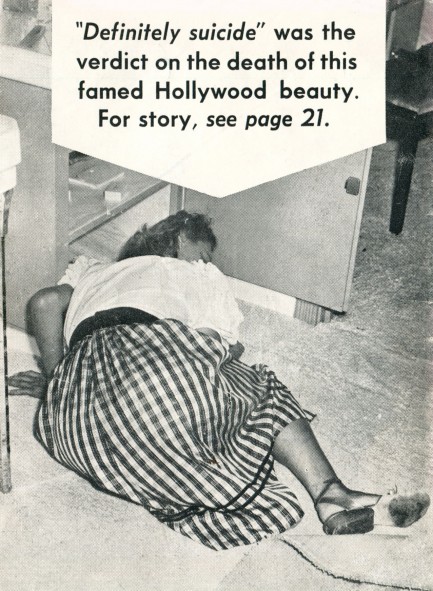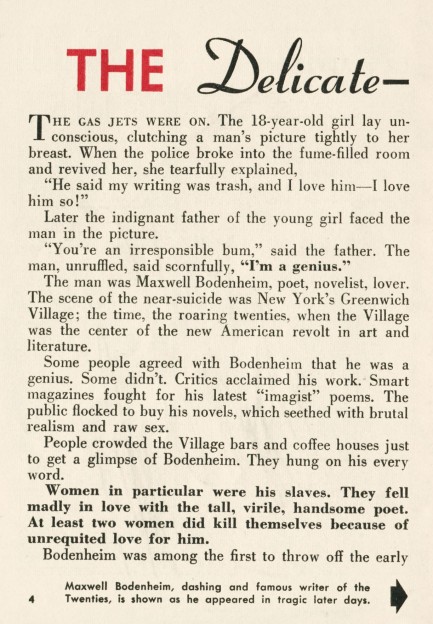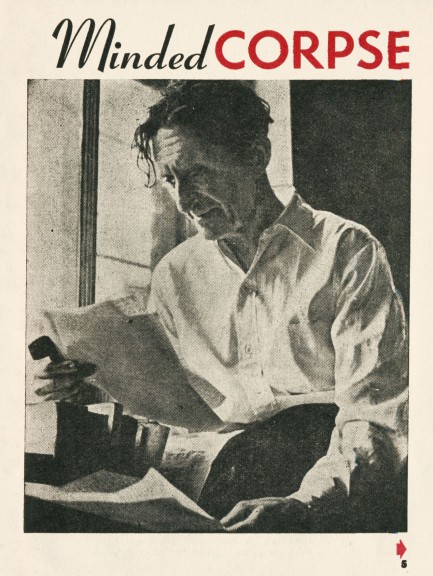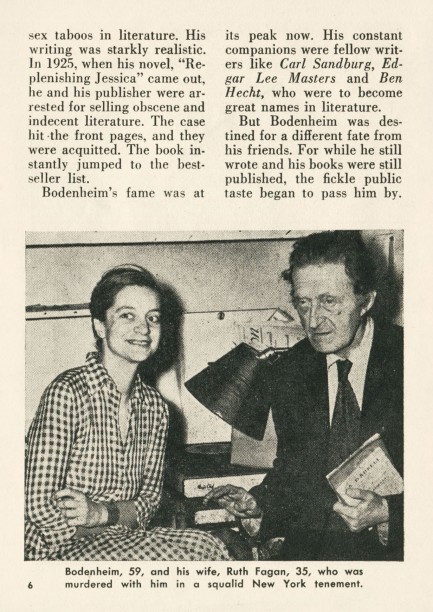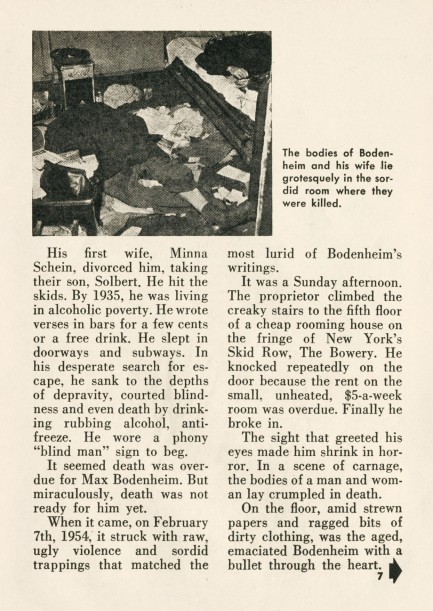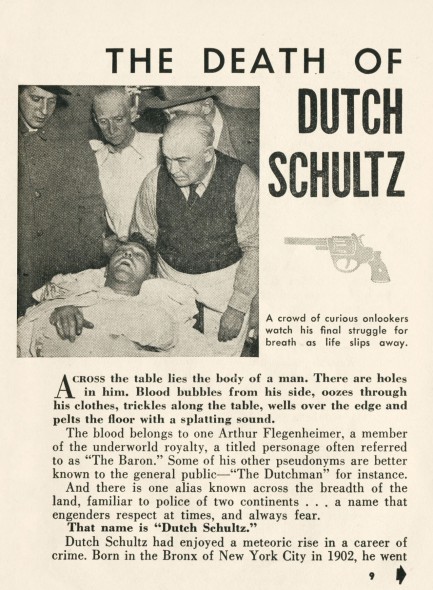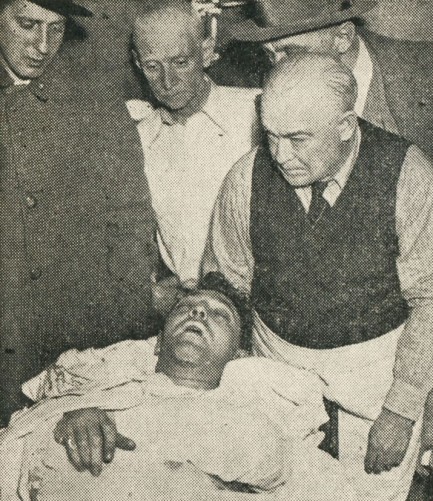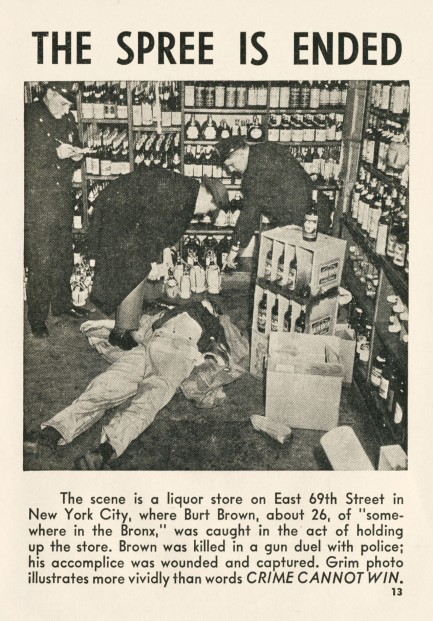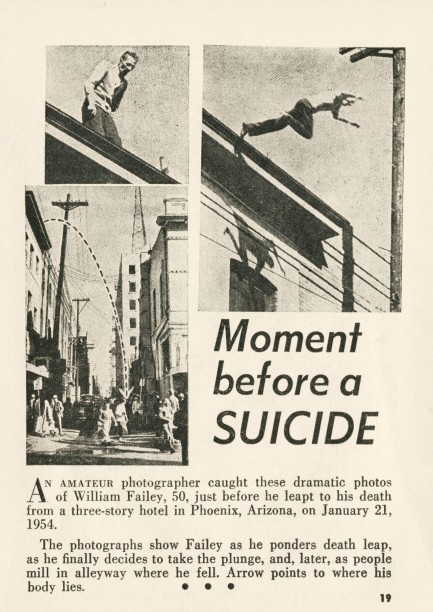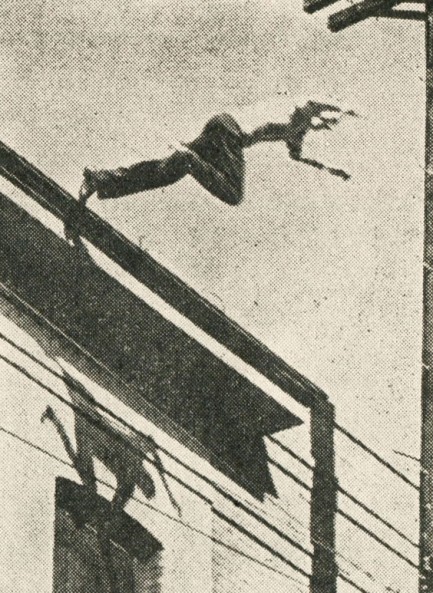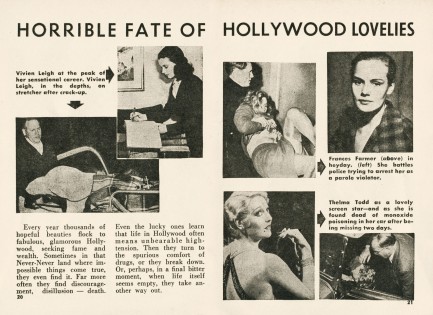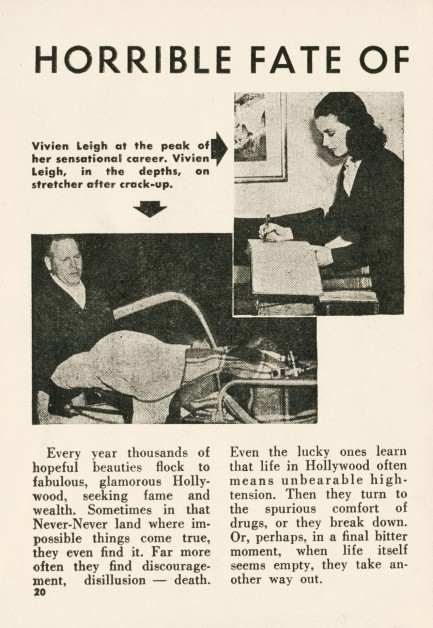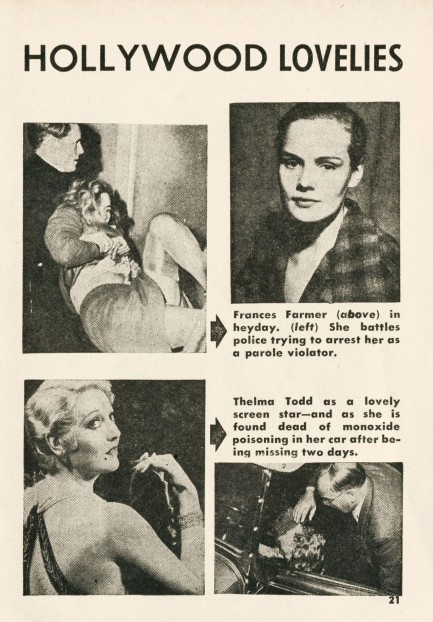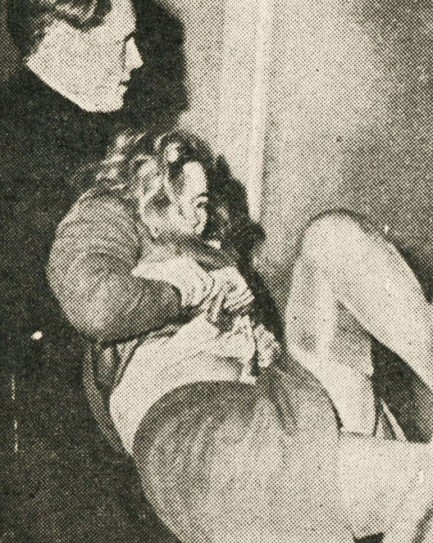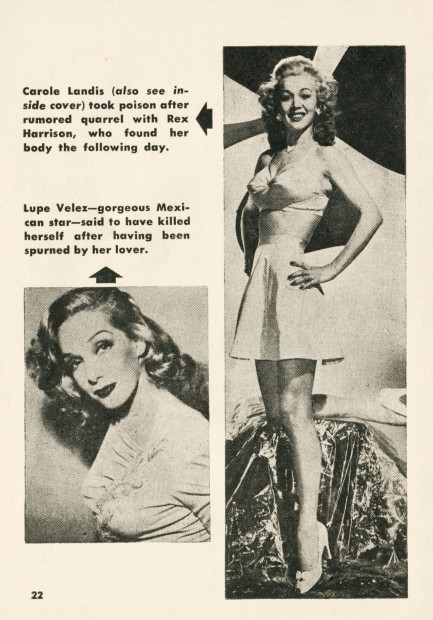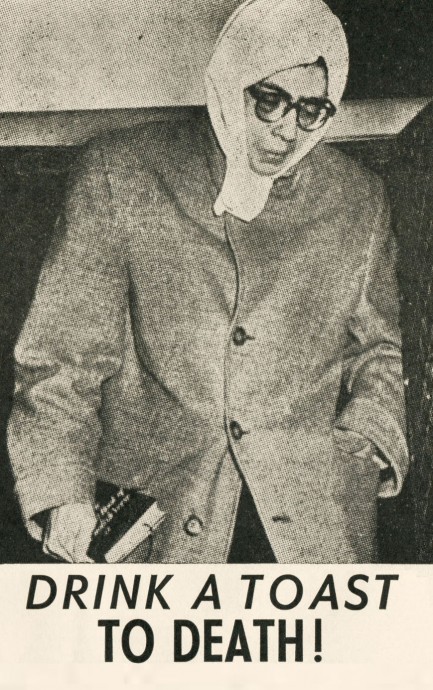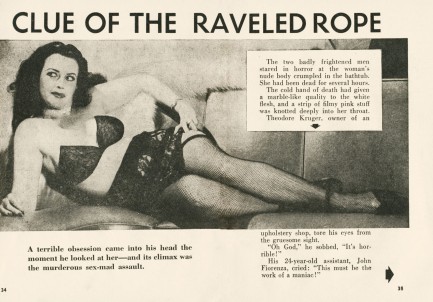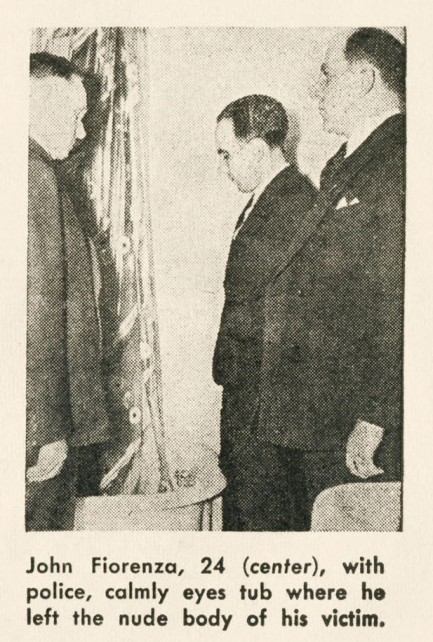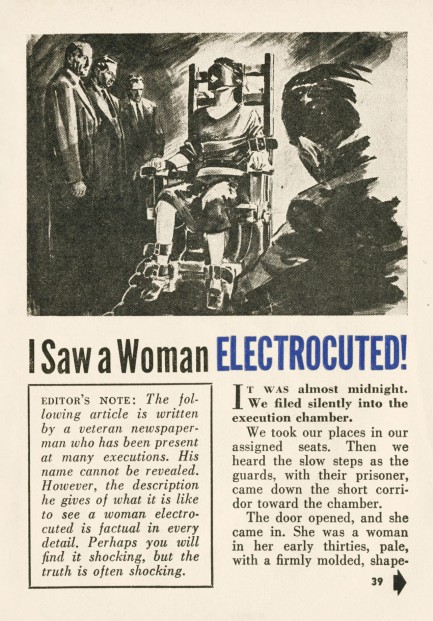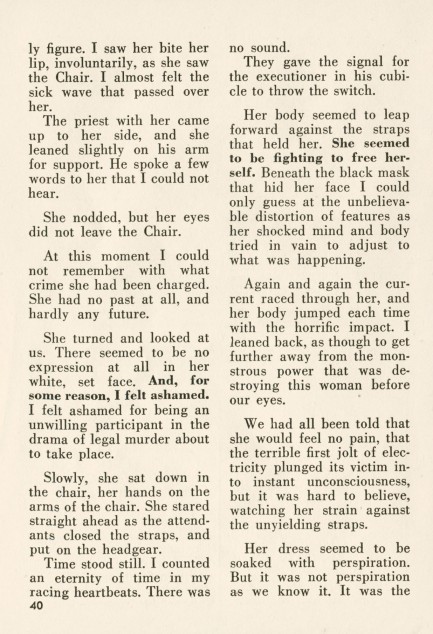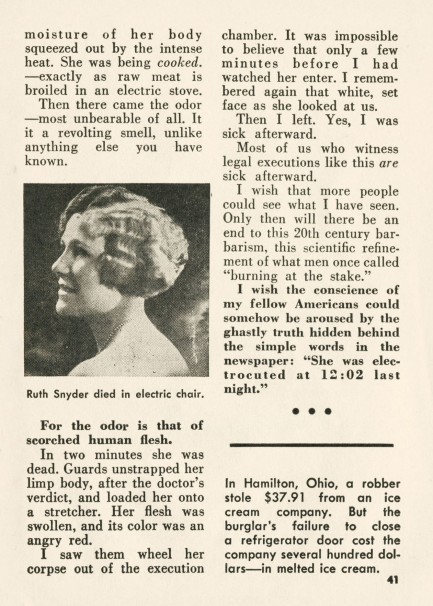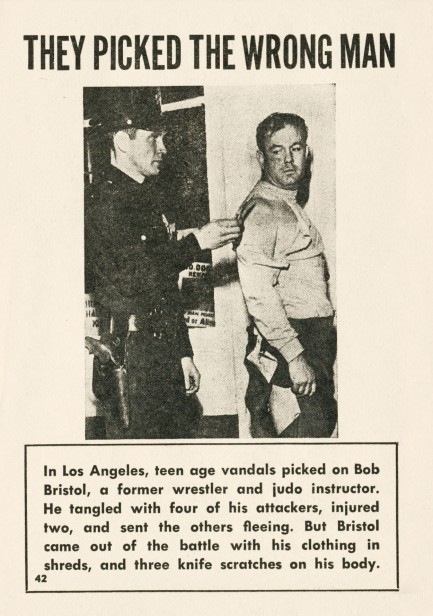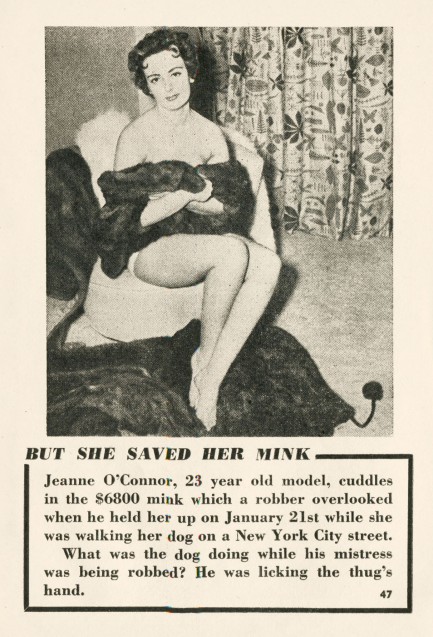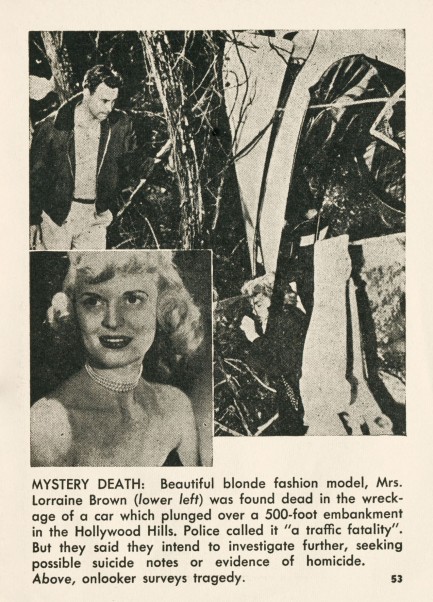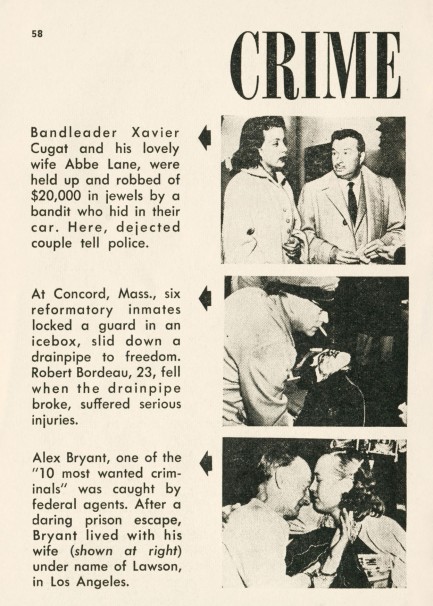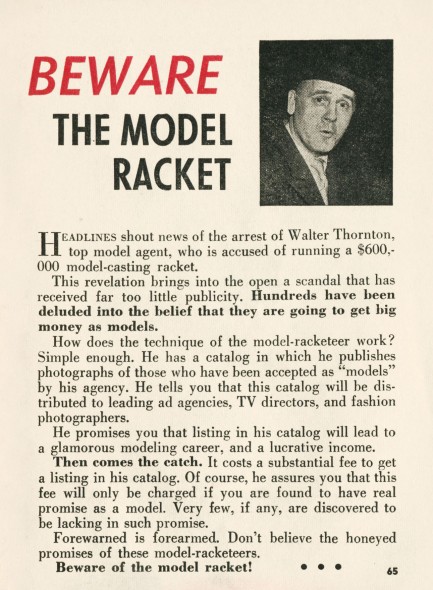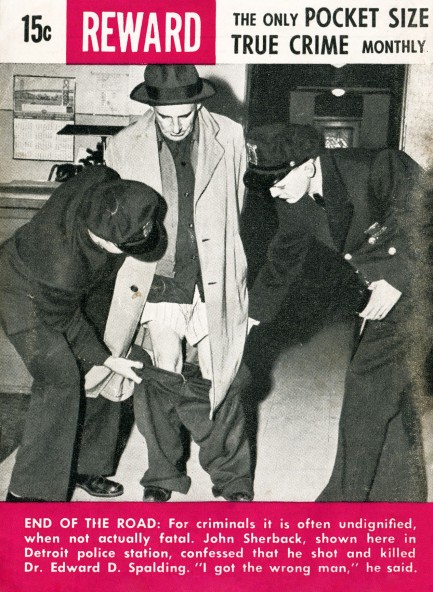 ---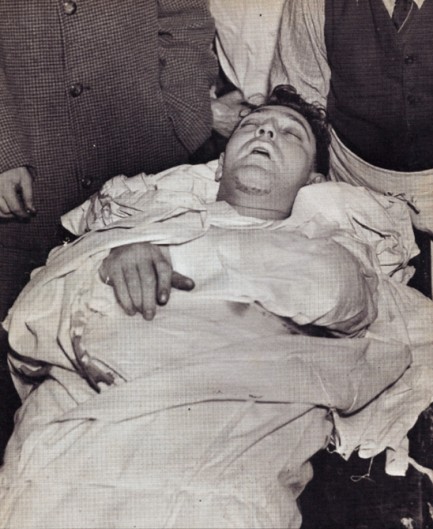 In previous decades, lawmen had a macabre habit of posing for photos around the corpses of dead criminals. In this case, the criminal is Arthur Flegenheimer, better known as Dutch Shultz, seen here on his morgue slab. The lawmen had nothing to do with his death. Shultz's end was arranged by fellow mobsters afraid he intended to assassinate a U.S. Attorney, an act which they felt would have serious repercussions. Schultz was shot once below the heart in the men's room of the Palace Chophouse in Newark, New Jersey. He made it to the hospital alive and survived for about a day, but even if doctors had treated him effectively—which they didn't—Schultz would have died. His killer had deliberately used rust-coated bullets that would have brought on septicemia. It was untreatable at that time, today, 1935.
---