I know it's high. It used to be lower, but I spent a summer in D.C., and lemme tell ya, those guys taught me a lot about whoring.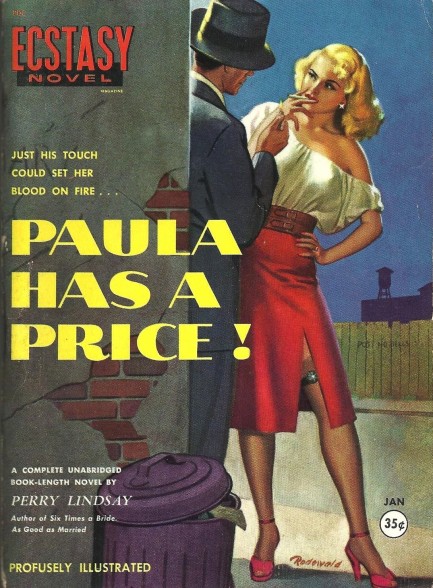 We featured a Charles Rodewald cover last year and loved it, so we're bringing him back today, this time on the front of Ecstasy Novel Magazine, which is showcasing Paula Has a Price!, written by Perry Lindsay, aka prolific pulp author Peggy Gaddis. There's confusion online about the copyright on this, but it was published in January 1949. Top effort from Rodewald, and you can see another here.
---
I'll go through it one more time for you. Mine are b's, but there are also a's, c's, d's, double-d's...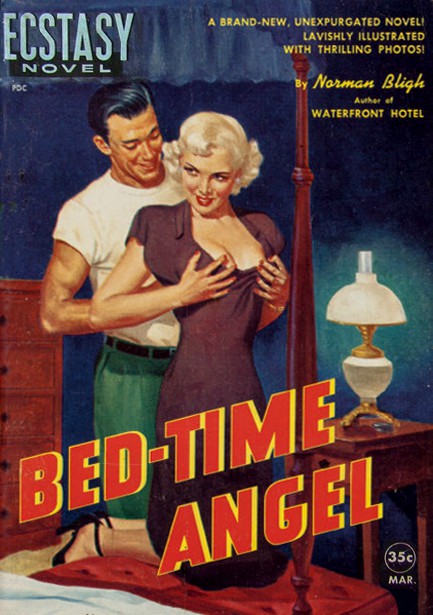 Above, an excellent George Gross cover, plus the original art, for Bed-Time Angel written by Norman Bligh, aka William Arthur Neubauer, for Ecstasy Novel Magazine, March 1951.
---