Good weather, excellent visibility, with a 100% chance of Santa.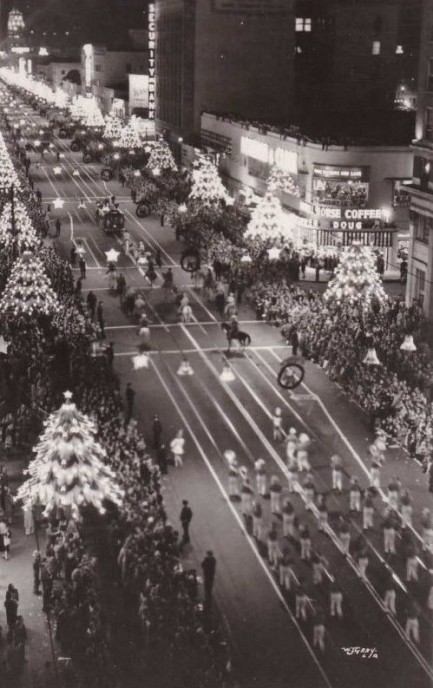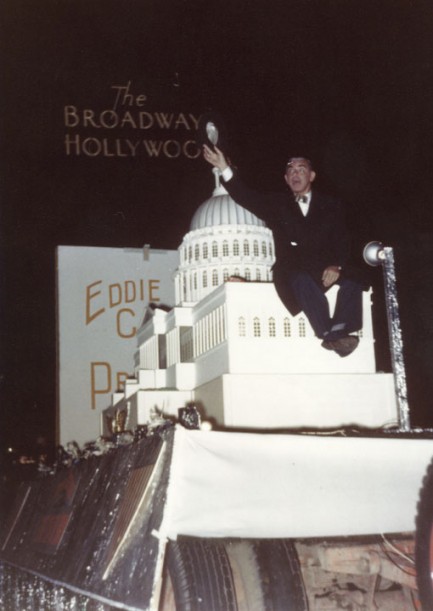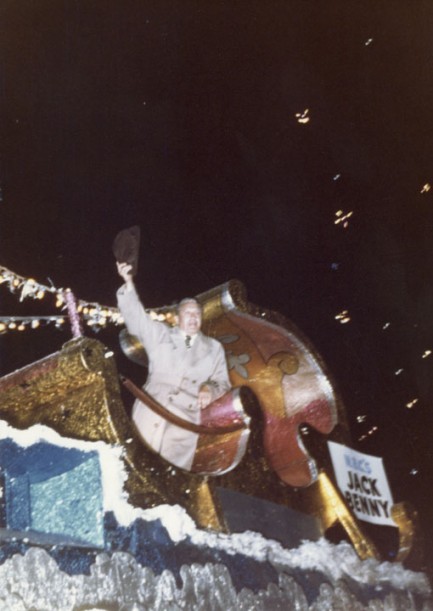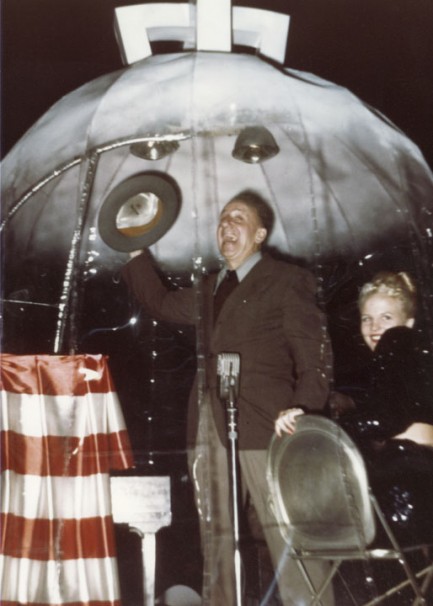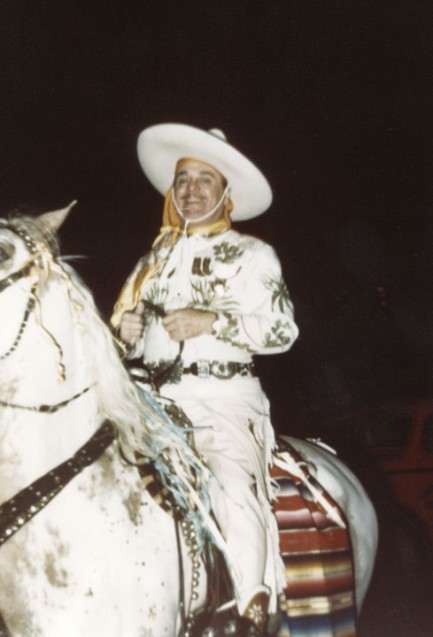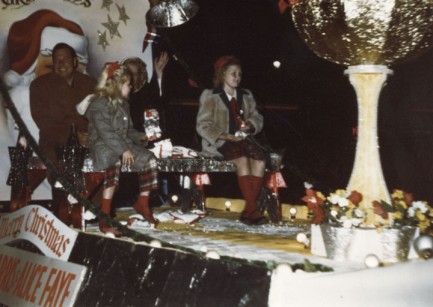 What says Christmas more than 72 degrees and mostly clear? These photos were made at the 1950 Santa Claus Lane Parade, a decades long Los Angeles tradition, which we bet was never cancelled due to weather. Actually, it was cancelled several times—during World War II due to blackout restrictions. Otherwise, smooth sailing. At some point the name of the event was changed to the Hollywood Christmas Parade, but it still takes place today. The extravaganza's route begins on Hollywood Boulevard and turns onto Sunset. The above shots feature, from top to bottom, show business luminaries Eddie Cantor, Jack Benny, Jimmy Durante, Peggy Lee, Leo Carrillo, Phil Harris, Alice Faye, Red Skelton, and William Bendix.


---
Lucy, you got some 'splainin' to do.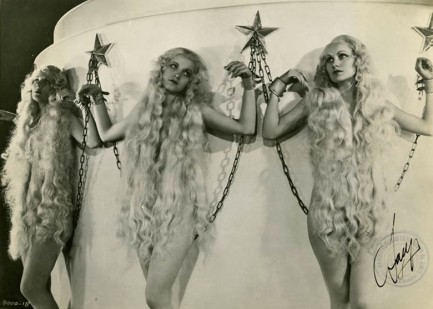 Here's a rare promo shot from the 1933 pre-Hays Code musical Roman Scandals, an interesting film about a guy from West Rome, Oklahoma who has a vivid dream that he lives in ancient Rome. If you can deal with the sight of Eddie Cantor cavorting in blackface, it's probably worth a rental. The movie was produced by the Samuel Goldwyn Company, and starred Sam Goldwyn's dance troupe the Goldwyn Girls, whose most famous ex-member is Lucille Ball. And in fact, that's Lucille Ball above, on the right, though it may be hard to believe. Trust us, though. The Hays Code, by the way, was actually enacted in 1930 but ignored until 1934, which is why cinema historians consider Roman Scandals to be a pre-Code production. The Code was finally ditched in 1968, but unfortunately in favor of the almost equally arbitrary MPAA rating system. Below, just for the fun of it, we've posted the back of the photo because with its writing and tape marks it strikes us as a pretty nice piece of abstract art. And at bottom we've posted a much clearer shot of Miss Ball.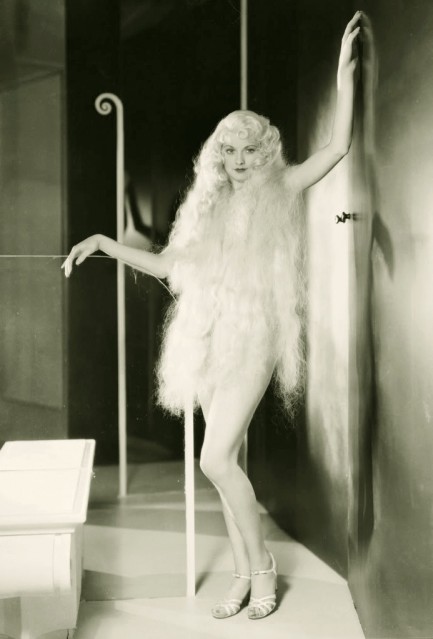 ---
Keep their heads ringing.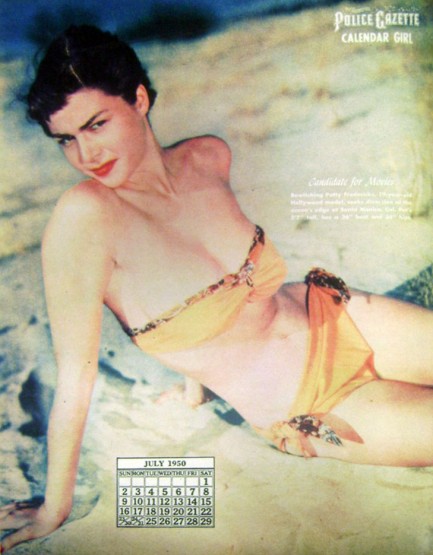 Above is another boxing-themed issue of The National Police Gazette, from July 1950, with cover stars Jack Dempsey, Joey Maxim, Eddie Cantor, Jane Russell, and Ralph Kiner, along with calendar girl Patty Fredericks. For the record, Joey Maxim was a good fighter, but his manager Jack Kearns was never able to make him into a new version of Jack Dempsey, as he promised. And Ralph Kiner, who had hit 50-plus homers in 1947 and 1949, did not break babe Ruth's single season home run record, though he was not shy about discussing the possibility.
---