She always had a problem letting go.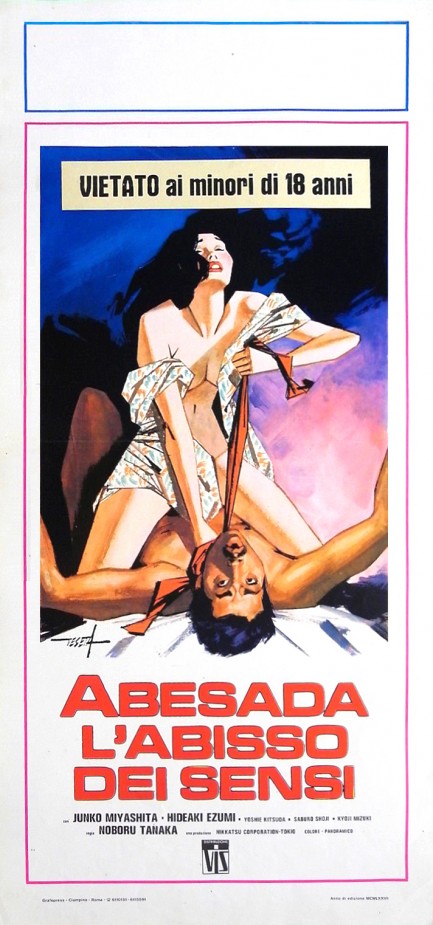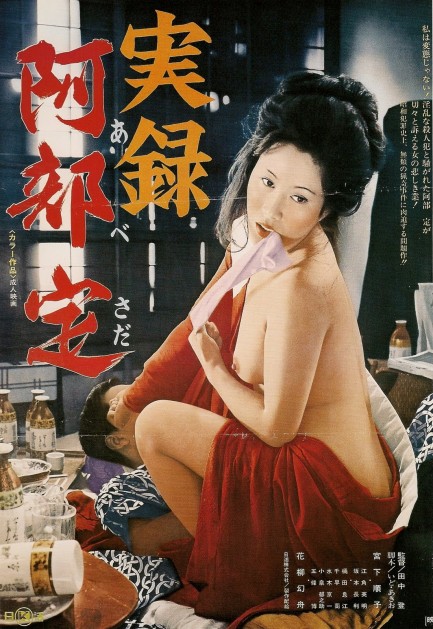 This could be a Pulp Intl. first—a Japanese movie where a foreign poster is the nicest version out there. Usually the Japanese whip all competing asses in the poster design department, but just this once the Italian iteration is better, probably because it was painted by Enrico de Seta, one of the best illustrators of the period. The movie is Jitsuroku Abe Sada, which was called in Italian Abesada—L'abisso dei sensi. That means "Abesada—abyss of the senses," but the English title decided upon was actually A Woman Called Sada Abe. The story tracks real-life murderer Sada Abe, who habitually practiced sexual asphyxiation with her lover Kichizo Ishida, and in 1936 strangled him to death with the sash of her obi. The sensational story grew into an epic folk legend, interpreted by painters, writers, and poets, and when Japan's roman porno film genre came along the incident was a perfect fit.
Jitsuroku Abe Sada was one of several films to tackle the subject. In real life, Sada followed up her killing of Ishida by castrating the corpse and fleeing with the severed organ. The movie covers this aspect of the incident too, and eventually ends with Sada's arrest. The real life Sada was convicted of murder and other crimes, but despite begging to be executed was sentenced to prison, released after a few years, and went on to live four more interesting decades. We won't go so far as to recommend Jitsuroku Abe Sada. It has its worthwhile points, among them the reliable Junko Miyahsita in the lead, but if you're going to watch a telling of the Sada Abe incident, maybe try the more famous and more explicit In the Realm of the Senses, which appeared in 1976. Jitsuroku Abe Sada premiered in Japan today in 1975.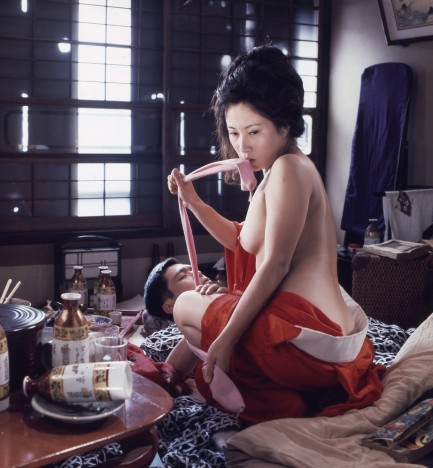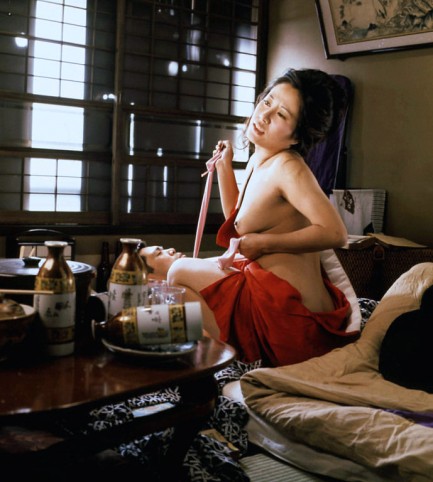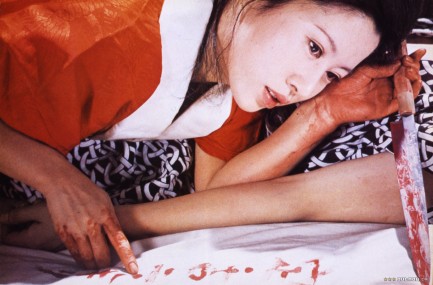 ---