Non ci siamo già visti prima Marilyn mia cara?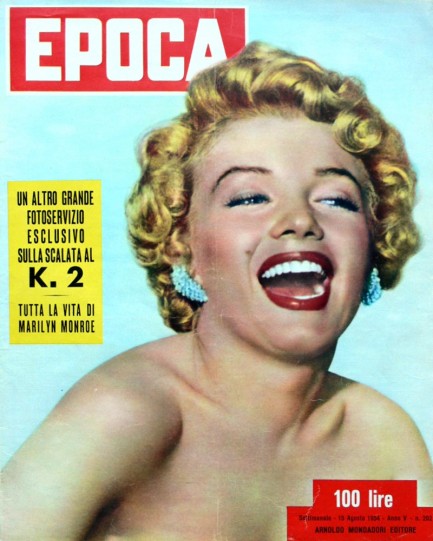 Then French call it déjà vu, but in Italian it would be già visto. But while it may seem like you just saw this cover a few days ago, it's actually entirely different. The Italian magazine Epoca

loved Marilyn Monroe, and she was the star of many issues. The last one we shared was from the first anniversary of her death, give or take a few days. This one was published 15 August 1954, eleven years before she died, and again features an extensive set of rare photos. And just to show they weren't giving short shrift to homegrown talent,

Epoca

editors also offer a very nice shot of Italian superstar Gina Lollobrigida. Scans below.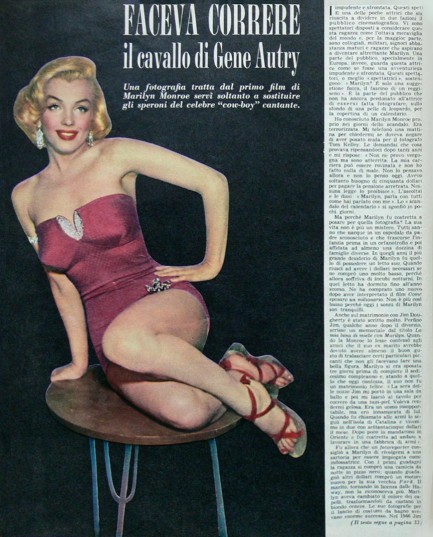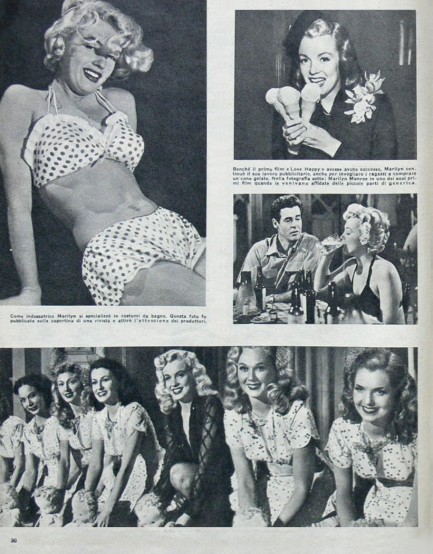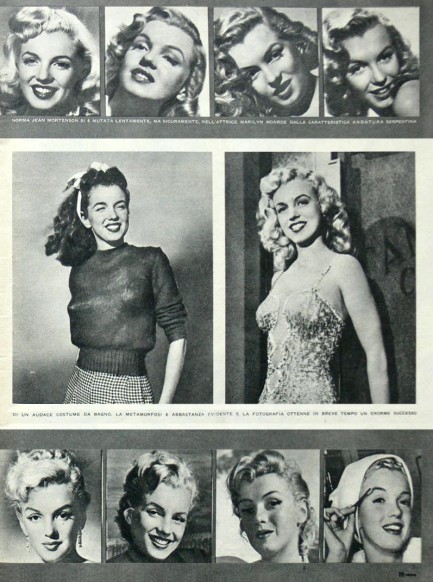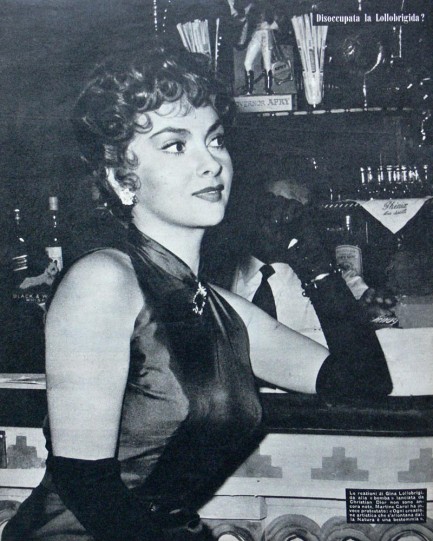 ---
Italian magazine marks end of Monroe era.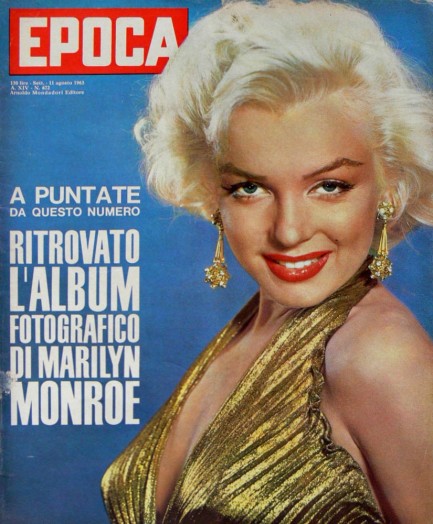 This otherwise unremarkable issue of the Italian magazine Epoca has two things going for it—a cover featuring Marilyn Monroe, and a six-page interior spread featuring some rare photos. It appeared as a tribute issue today in 1963, more or less a year after Monroe had died. The cover text boasts of having found her personal photo album. We can't confirm that, but the photos are indeed ones we see less often than others of Monroe. That is, if "less often" even applies when talking about probably the most photographed woman in cinema history. Eight scans below.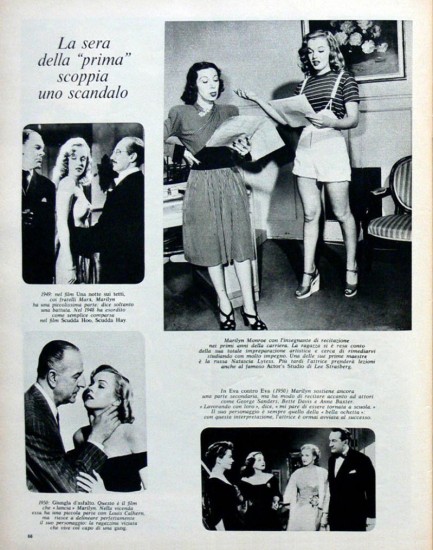 ---