Everybody wants a piece.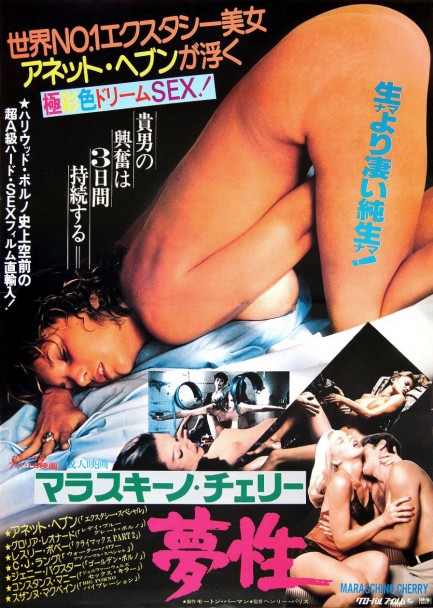 Radley Metzger was the director of perhaps the most stylish films from the golden era of porn, so it's no surprise his output reached Japan. This poster was made for his 1978 film Maraschino Cherry, which in Japan was known as Marasukîno cherî: Musei. Annette Haven, Gloria Leonard, Leslie Bovee, the lovely Constance Money, and Eric Edwards star, and there's an actual plot, as Manhattan brothel madame Maraschino Cherry, played by Leonard, indoctrinates her hick sister Jenny Baxter into the business. Little sis takes to it like a fish to water, so much so that at the end she's left in charge while Leonard heads off to open another cathouse.
Metzer directed this under the pseudonym Henry Paris, which he used because he directed non-xxx features under his own name. So once again we see the blurry line between adult and non-adult entertainment back in the day. Among Metzger's mainstream movies were Camille 2000, Little Mother, aka Woman of the Year, and The Lickerish Quartet, which we talked about several years ago. His most famous xxx effort is probably The Opening of Misty Beethoven, but Maraschino Cherry, with its goofy comedy ("Would you like to be eaten while you wait?" "Oh, no thanks. I'm not hungry.") also seems well remembered.
Below we have images of the film's female cast, excepting Jenny Baxter, who we couldn't find. Top to bottom you see Leonard, Haven, Money, and Bovee. We've uploaded these for a couple of reasons. First, they're beautiful shots. Second, the Pulp Intl. girlfriends are Stateside and when they're gone we tend to post more nude images, possibly because we get a bit lonely. Without their influence we also come up with ideas like "everybody wants a piece." If they were here one of them would have said, "Really?" And we'd have rethought it. But it could have been worse. We almost went with the header "Fruit Cock Tale." So there you are, girls. Hurry back before we bury ourselves under an avalanche of crudeness.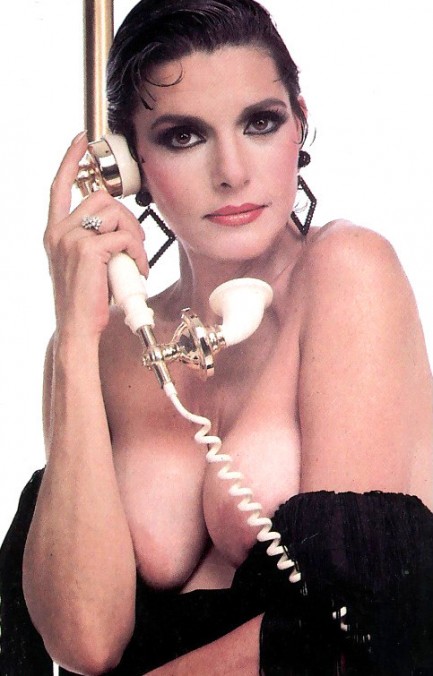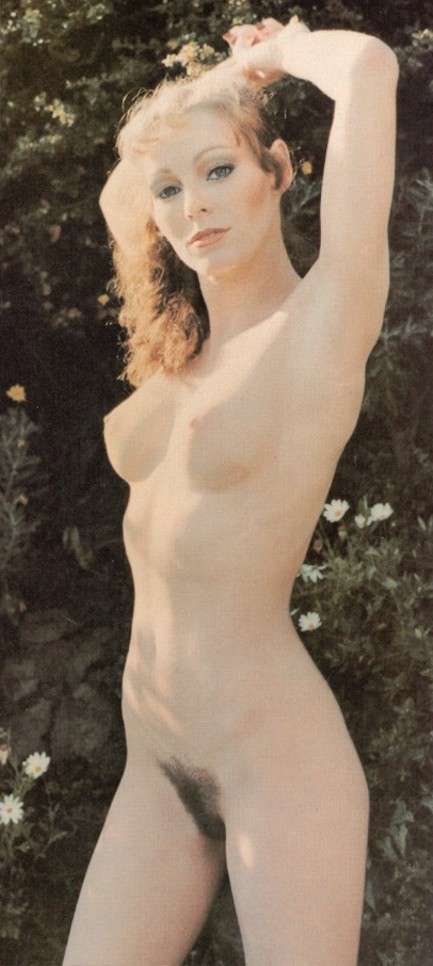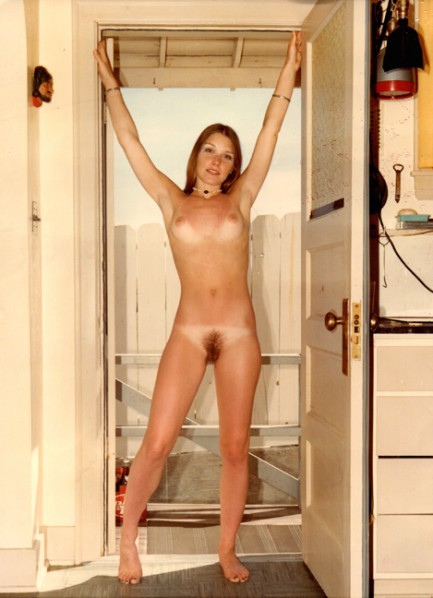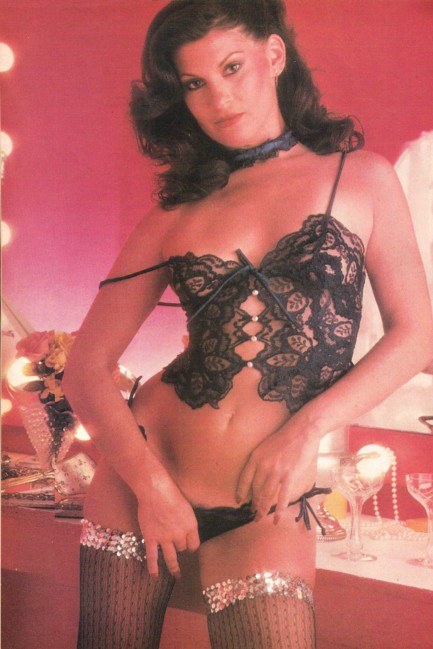 ---
Marie Forså gives a lofty performance in a down and dirty classic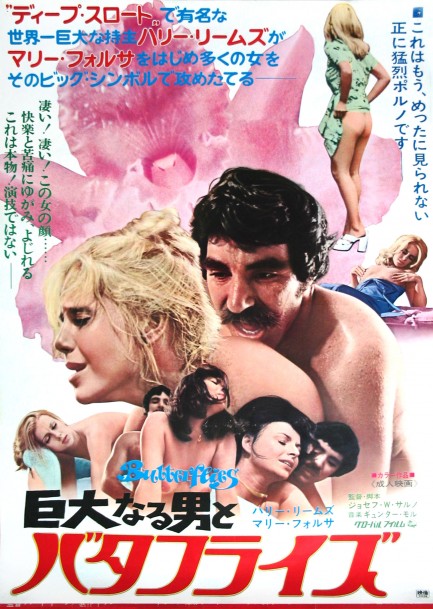 Above is a Japanese poster for the Swedish film Butterflies, another sexploitation romp featuring blonde-on-blonde sex symbol Marie Forså. The movie also stars Harry Reems and Eric Edwards, two legit porno actors from back in the day, here getting a chance to do some mainstream work. The basic thrust, so to speak, of the plot involves a country girl who goes to the big city and has various sexual adventures with older and more experienced men. You know the drill.
A
s with other Forså films, there are explicit scenes, but in this case it's actually her doing the deed. There are several quick uncut pans from face to nether regions in two of her bed sessions that leave no doubt. There's confusion around this because the filmmakers wanted a gynecological version of the movie and shot jarring close-ups of thrusting genitalia. Those aren't Forså's. They were shot later to make the film extra explicit, and the uncut pans of
Forså
were dumped. We don't understand it, but that's what happened. So there are three slightly different versions of the movie out there—an r-rated one with no hard sex, a version with the revealing pans of
Forså, and an x-rated version with a body double.


On a related note, even though the intercourse is real, that doesn't mean the sexual ecstasy is, but Forså is a brilliant performer in this regard. You may even believe she's having the best sex of her life. This is of course not the norm for softcore and porn actresses, whose fakery generally is obvious. But Forså is a force of nature. We don't know if there's a legally available version of the movie with the
Forså pans
. If there is, that's the one to acquire. But either way, her innocent looks, combined with an uninhibited performance, make
Butterflies
a true blue classic. It premiered in Japan today in 1975.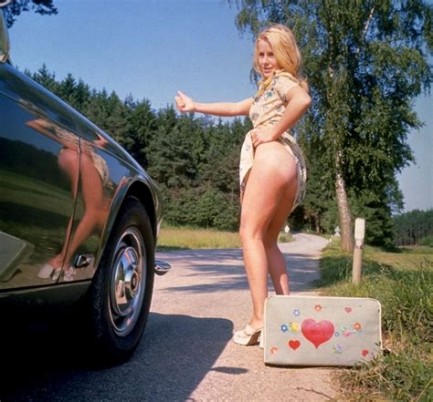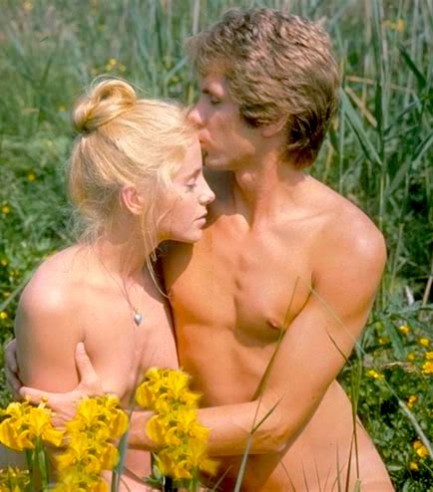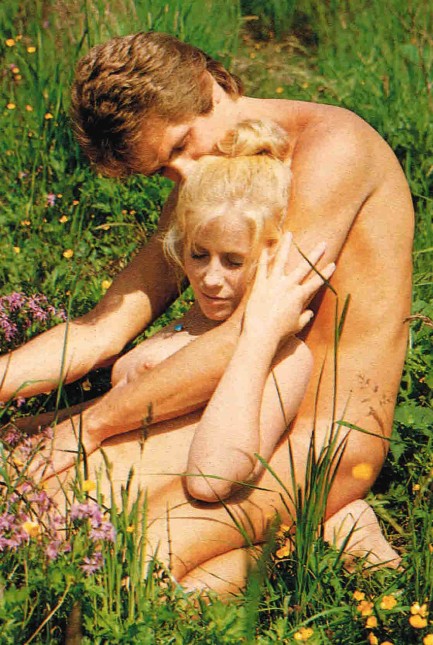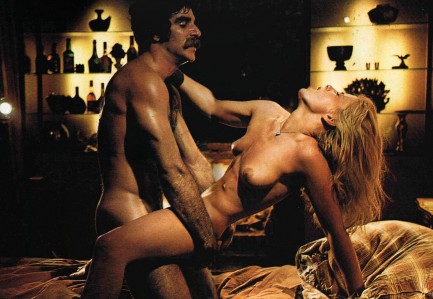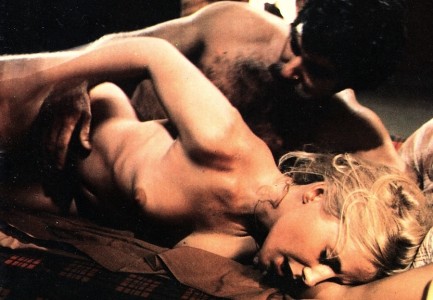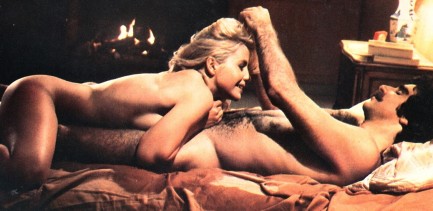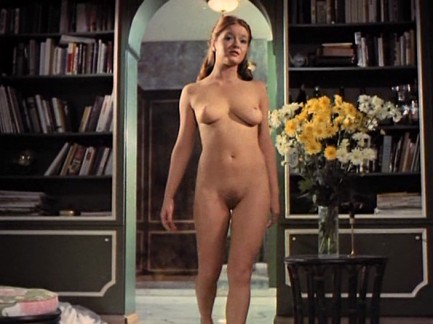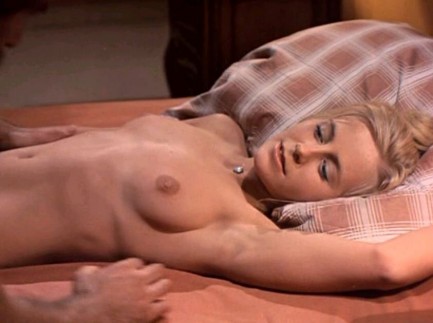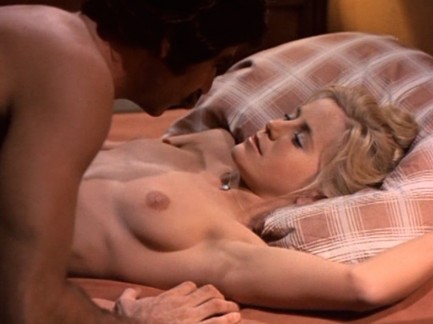 ---
The woman who redefined sex.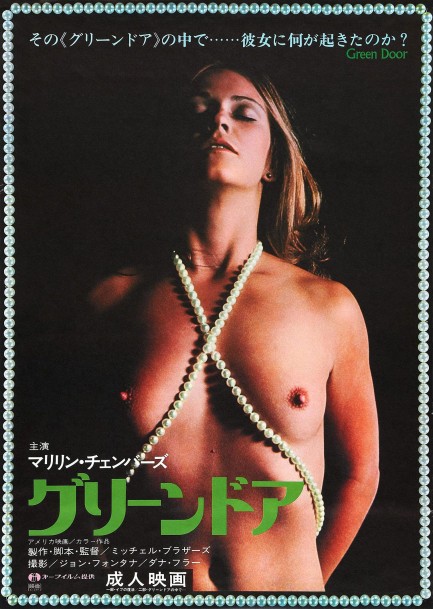 1972's Behind the Green Door was considered part of a porno chic movement—along with Devil in Miss Jones and Deep Throat—that brought porn into the mainstream. That mainstream now amounts to several billion dollars in profit a year, or as much as $97 billion, depending on whom you believe. But of course, profit and consumption are two different things. Most porn is consumed for free. But as to how widely viewed it really is, ask yourself this—what would you think of someone who claimed they had never seen a porno movie? The answer to that question tells you how pervasive it really is. The above poster, which features Marilyn Chambers symbolically wearing a pearl necklace arranged in a not-so-symbolic X, was produced for Behind the Green Door's Japanese run, which began today in 1976.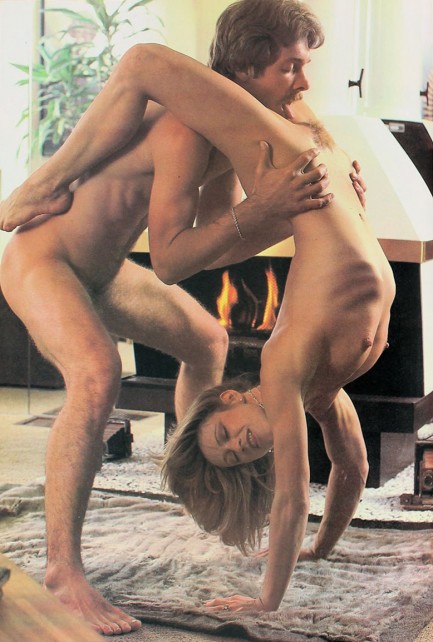 ---