After weeks trapped indoors we'd definitely consider trading coronavirus isolation for a 10x10 island.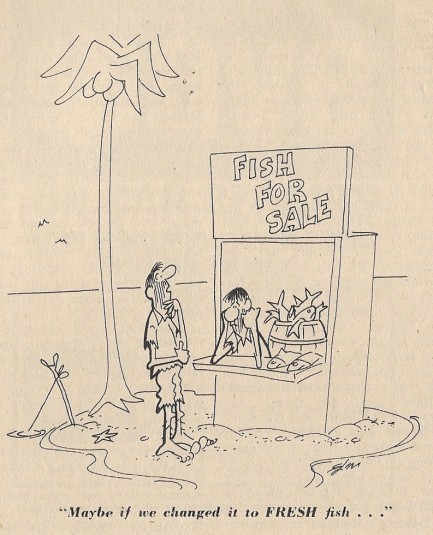 The ongoing quarantine got us thinking about the psychology of being stuck in one place for weeks or months, which made us realize we'd seen numerous cartoons over the years touching upon that very theme. Desert island cartoons were—and still are—a standard gag for cartoonists. Guys on ledges, prisoners hanging in dungeons, and explorers in cannibals' cauldrons are other common motifs, and we may explore those later, but desert island cartoons are the grandaddy of recylable concepts. Their details vary, but usually there's ocean, a sand hump, a palm tree, a prop (like the sales kiosk in the above example), and one to several castaways.
Many cartoonists tried their hand at these, and the challenge was to be fresh and funny. We had a choice when putting this collection together—we could use confirmed funny examples others had posted online, or use cartoons that had been previously unseen. For the most part we chose the latter course. We did borrow a few to round out the collection, but forty-five of the fifty are from our own magazines. Frequently sexist, while infrequently funny, they prove that it's hard to get a laugh out of a cliché. But several managed it, at least for us, and we give all the cartoonists—Erich Sokol, Irv Hagglund, Cliff Roberts, et al—credit for trying.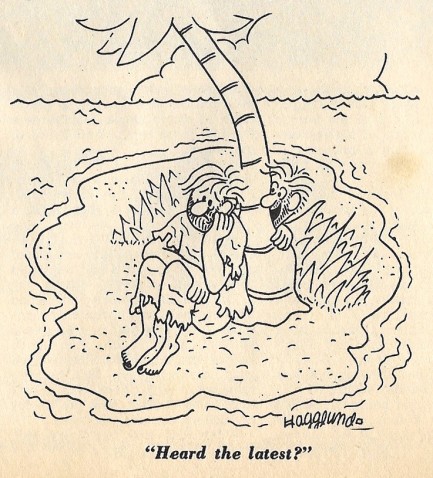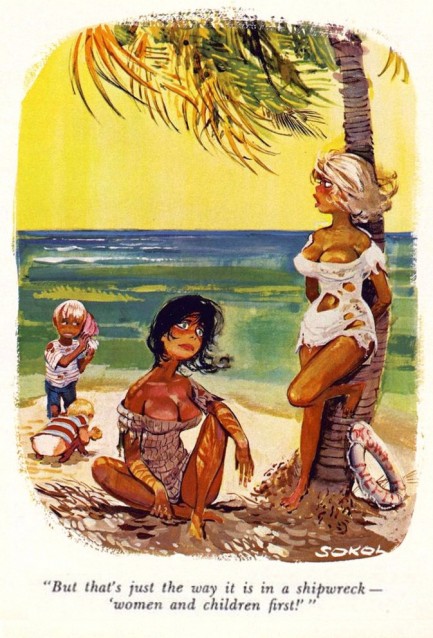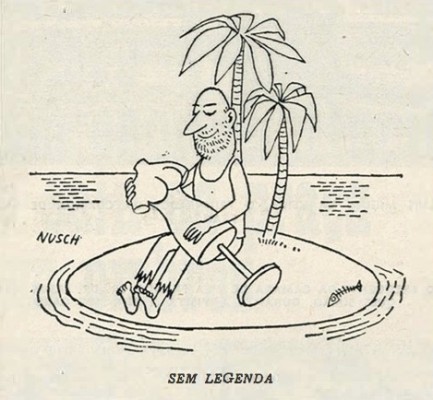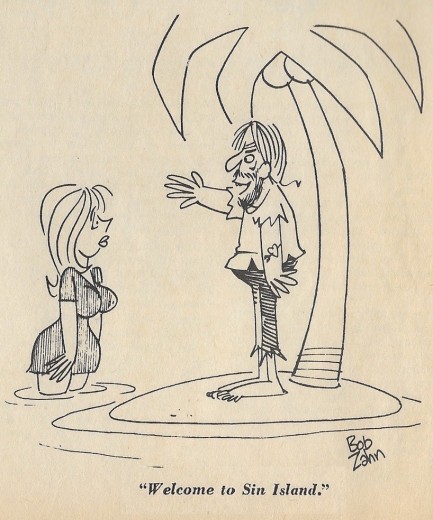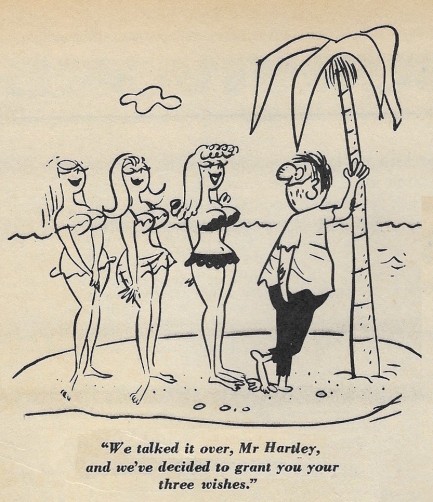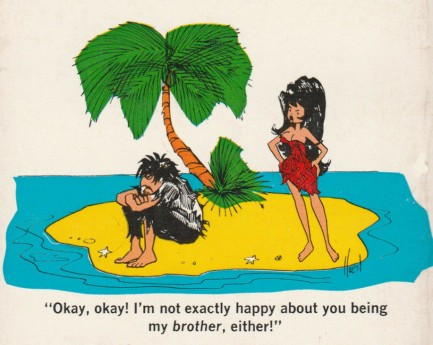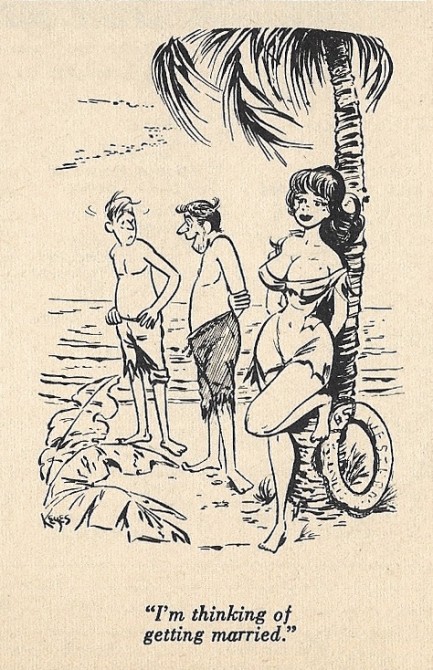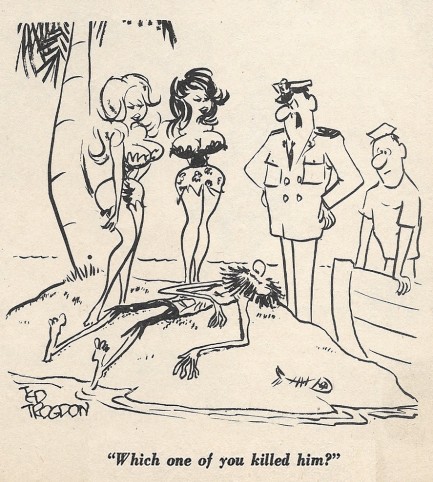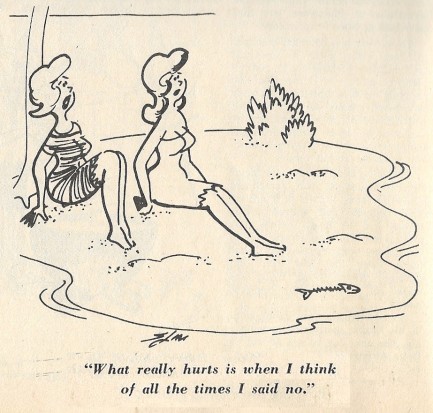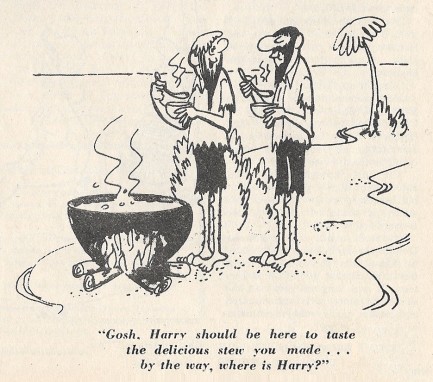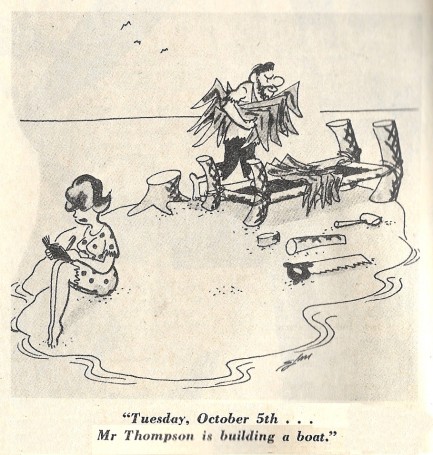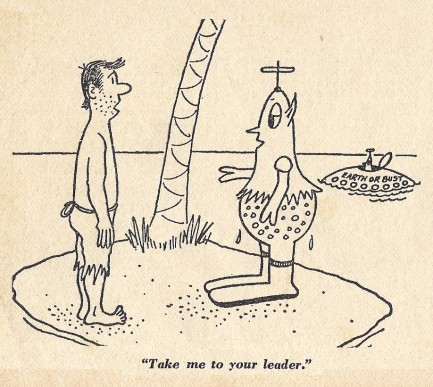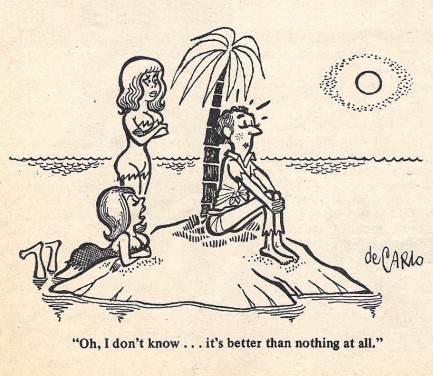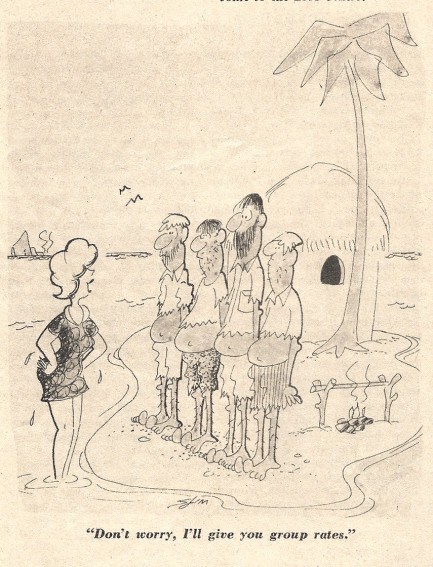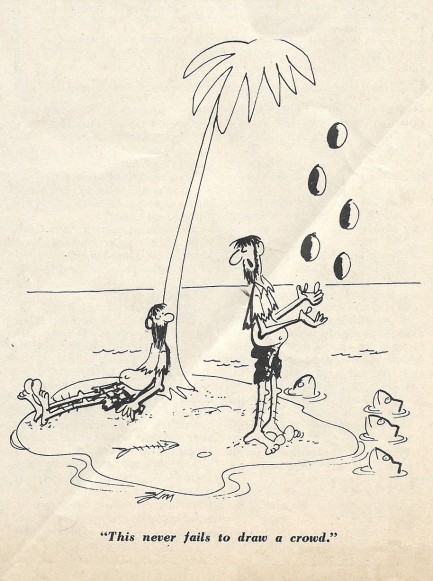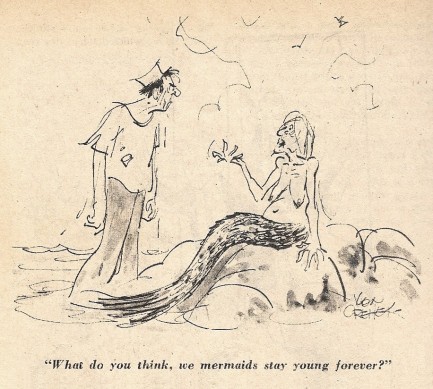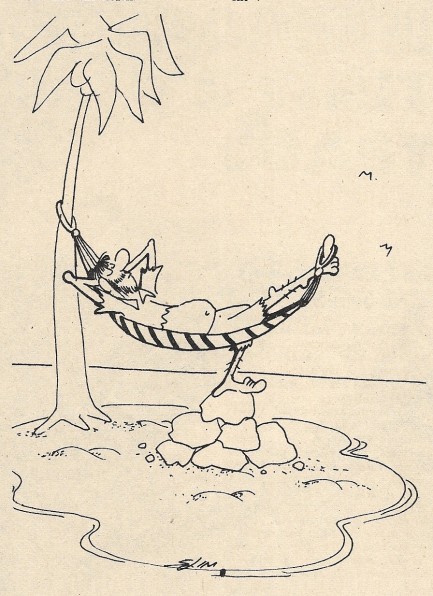 ---
Sokol's racy cartoons gave Playboy a touch of—well, maybe class isn't the word—but something.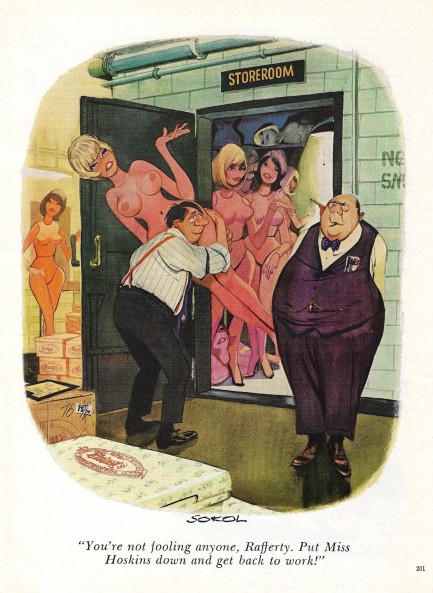 It's nice to have friends that like Pulp Intl. We had a visitor not long ago who brought us some pages he'd clipped from old Playboy magazines. It was an unsolicited and much appreciated gift. This friend is an animator in Hollywood, so he has a keen interest in the work of British cartoonist Erich Sokol, who was one of the best visual humorists regularly published in Playboy. Sokol's mission was simple—try to be artful and funny, while discussing sex in an entertaining way. His style is distinct—curvaceous women with wide, archer's bow mouths, men with long noses and often baffled expressions, and, compared to other cartoonists, deep dimensionality and color in the backgrounds.

Sokol was a wit off the page as well. Friends and acquaintances describe him as a bigtime partier who dreamt up much of his material while drinking in bars. As with any vintage humor his gags are hit and miss today. After five decades that's no surprise. Time can be a humor killer—we made a quip earlier today and it was stale before we even finished it. In any case, when Sokol's humor falls flat it's still cute, at least as far as we're concerned. Our girlfriends might feel differently. Six of these cartoons are original scans, and we augmented the group with examples we found online. We also enlarged the text to make it more easily readable. Enjoy, and keep an eye out for more Sokol, because we plan to revisit him a bit later.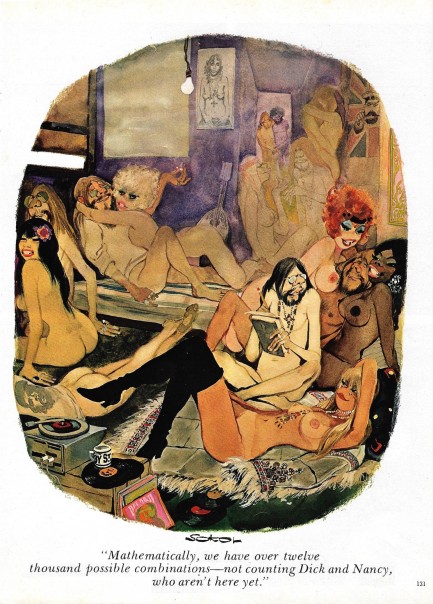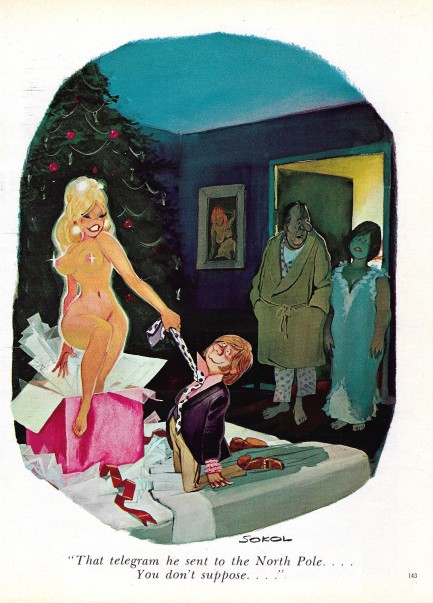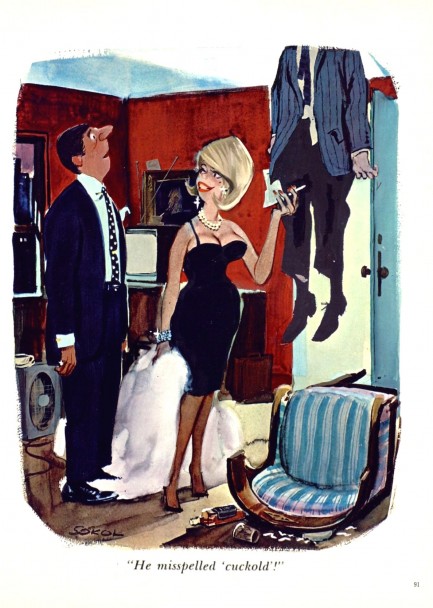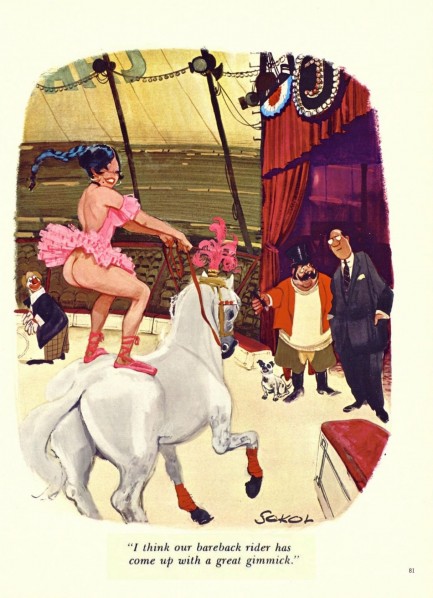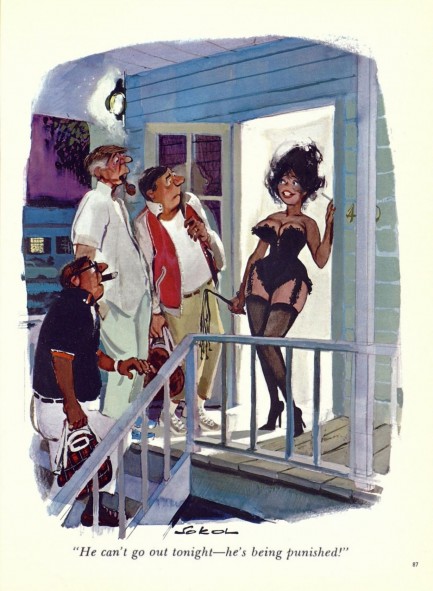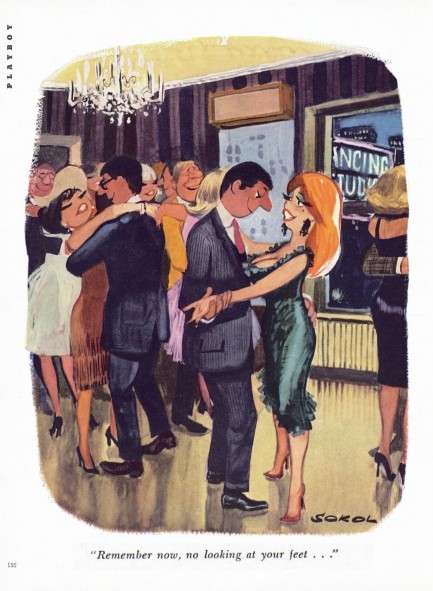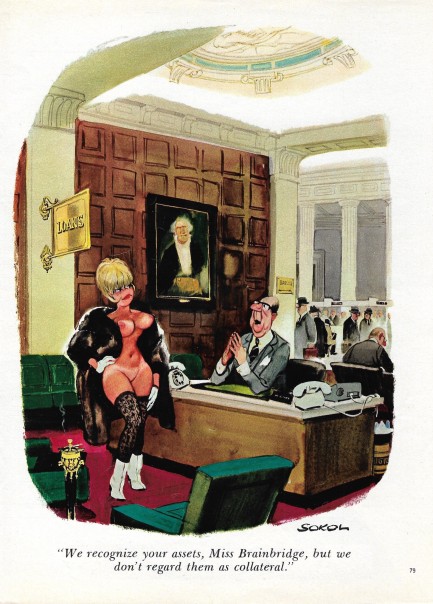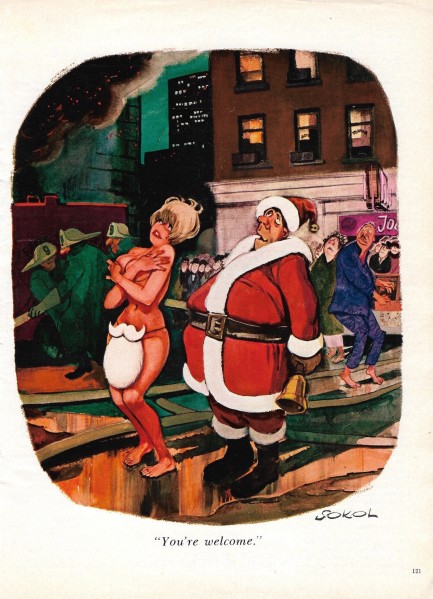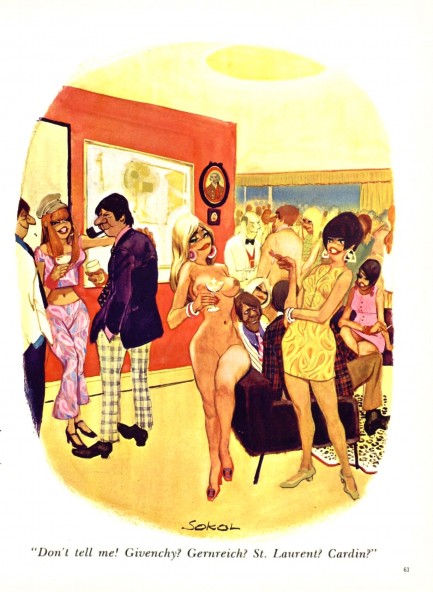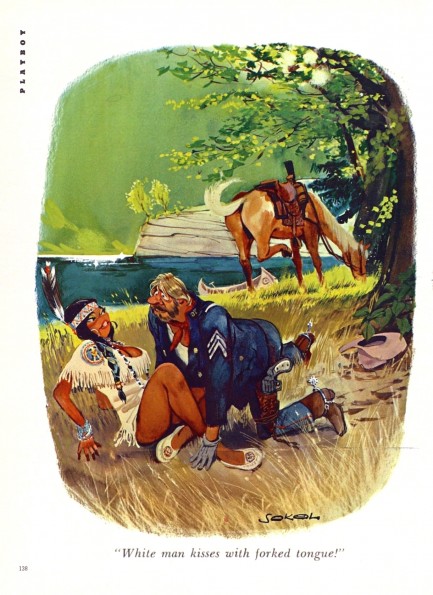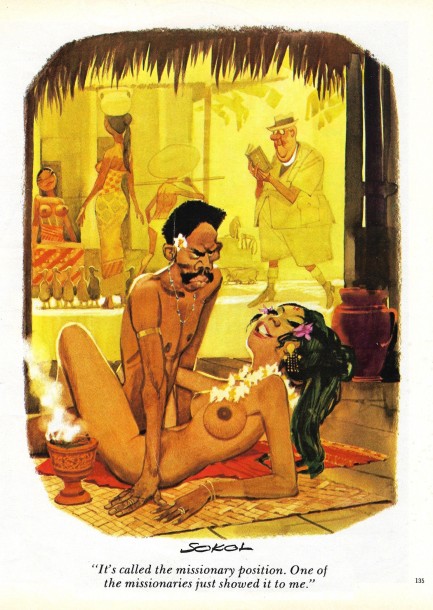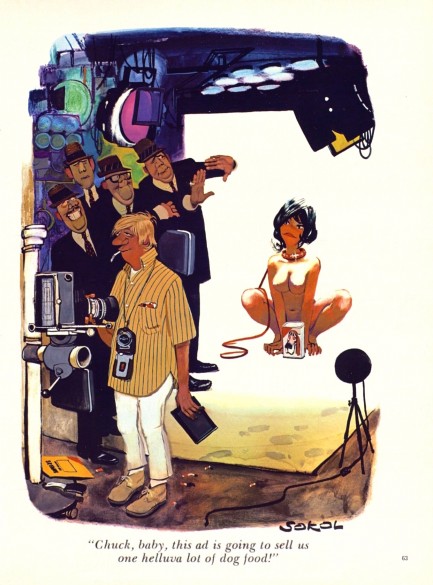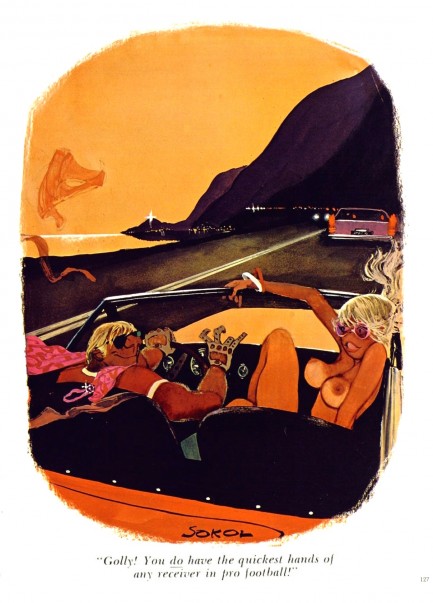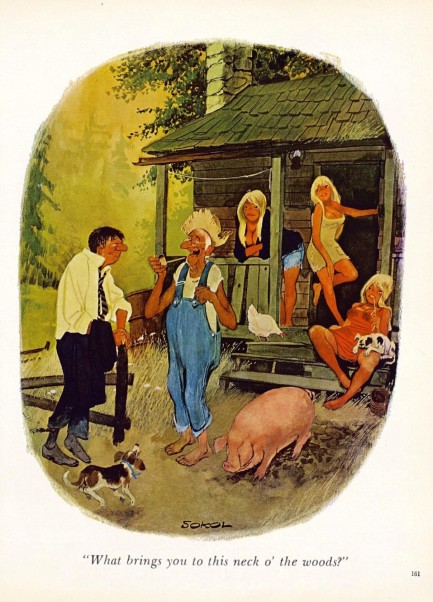 ---