It's paradise found in cheeseball sexploitation flick.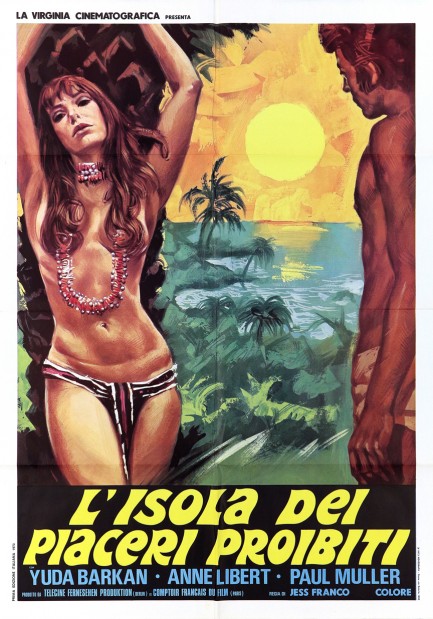 This poster was painted by Ermanno Iaia for the 1972 sexploitation comedy L'isola dei piaceri proibiti, which was originally West German made as as Robinson und seine wilden Sklavinnen, and known in English as Robinson and His Tempestuous Slaves. We have another poster below, and Magda Konopka stars on it but she isn't in the movie. Don't ask us how that happened. Some mysteries aren't meant to be solved.
So, yes, we watched this, and it's terrible. A schlub pharmacist named Robinson, who's descended from Robinson Crusoe, is trapped in a life of drudgery and domestic strife, but has fantasies of escaping to the tropics.
You'd think there would be something in that pharmacy to lift his mood, but instead he actually goes to a jungle island. Since the scantily clad trio of Andrea Rau, Anne Libert, and Ingeborg Steinbach (but not Magda Konopka) are with him everything seems perfect (even with the obnoxious wildlife whose thoughts we get to hear).
By definition, paradise can never last. In this case, sadly, everything goes pear-shaped when cannibals turn up. Did we mention that this is a Jesús Franco movie? But it's Franco trying to be funny, and that isn't pretty. Talking wildlife, remember? Not pretty at all. In that case, why should you watch it? Because you get to see Rau stark raving naked in a waterfall. Boom. Book it. The movie has no official premiere date, but if we ever find one we'll update this post. We have some production photos below, and, as a bonus Rau, Steinbach, and Libert in three nice glamour shots.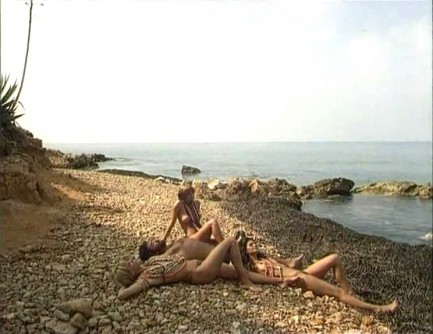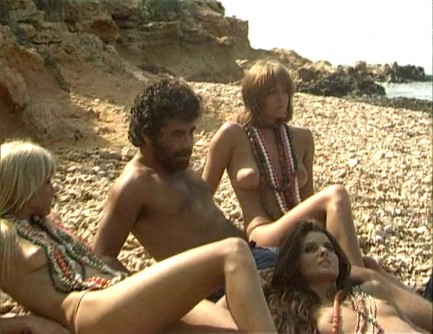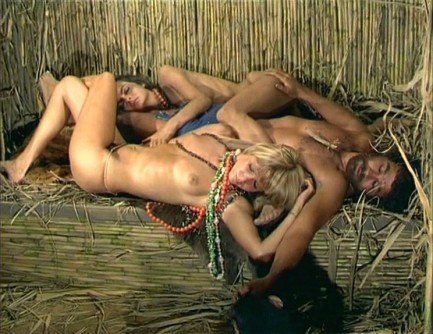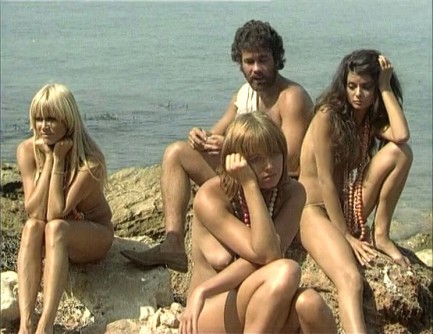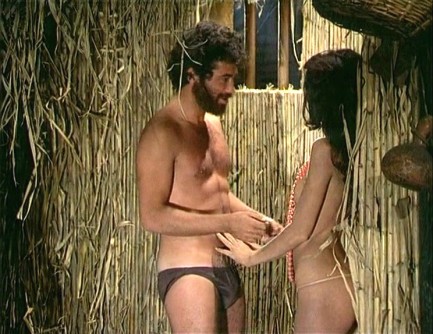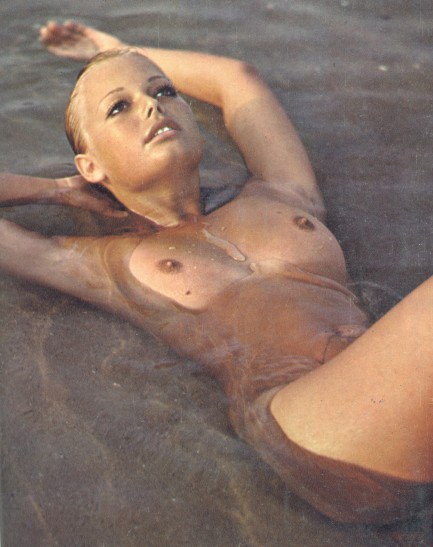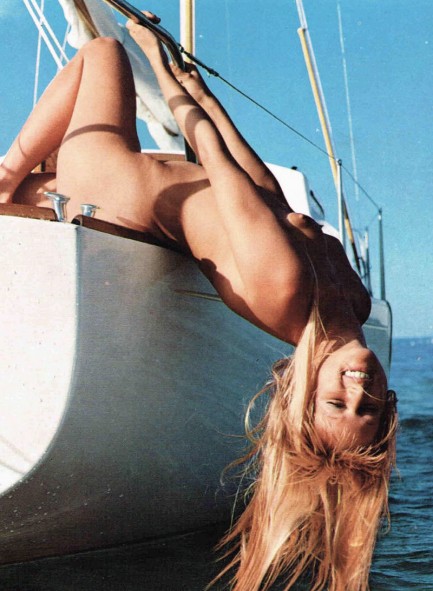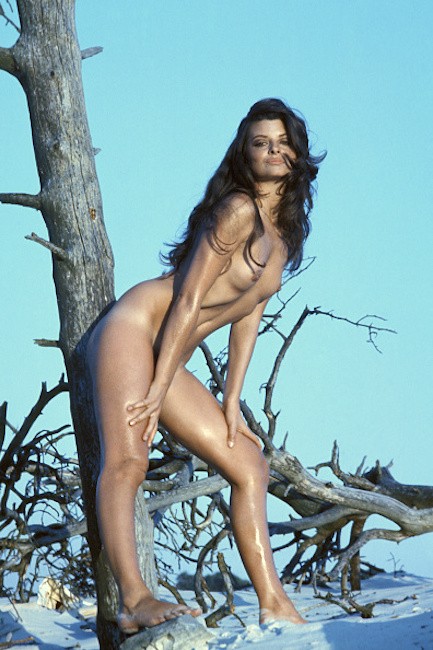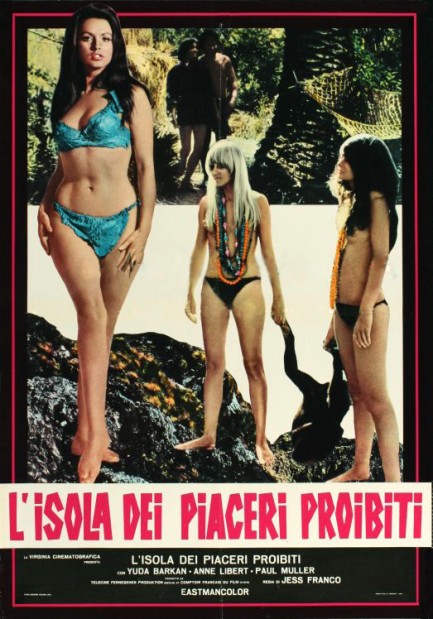 ---
Jim Kelly takes on the mob in hit-and-miss karate adventure.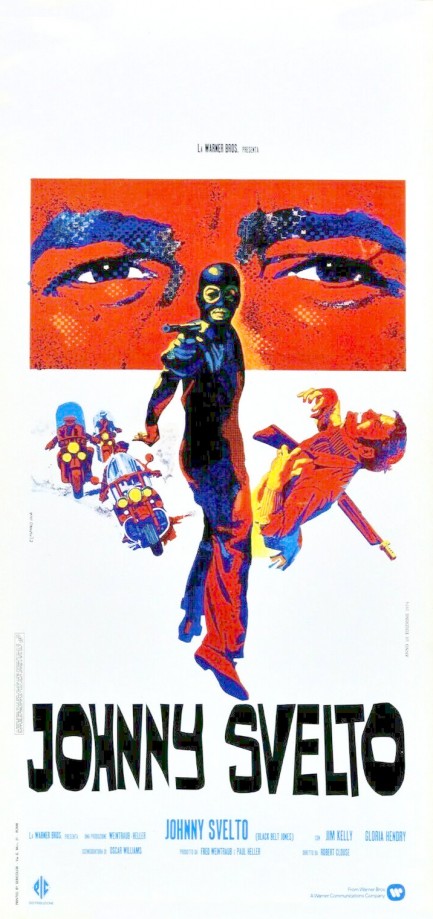 The blaxploitation/kung fu flick Black Belt Jones premiered in the U.S. today in 1974, but we're sharing the Italian poster for two reasons: this Ermanno Iaia effort is more interesting than the U.S. art; and it's another example of African American stars being erased from Italian promo art. We assume it happened because Italian distributors figured many Italians wouldn't knowingly choose to see a film with a black star. Well, this one featured one of the biggest black stars—martial arts sensation Jim Kelly. He's not widely known today, but during the height of the martial arts craze he was an icon because of his screen charisma and cred. And by cred we mean he won four martial arts championships in 1971 alone, including the world middleweight karate title.
There's no release date for Black Belt Jones in Italy, but probably it played there during the summer of '74, retitled Johnny lo svelto, or "Johnny quick." Plotwise the mafia have learned that city of L.A. plans to erect a new civic center, and have bought up all the land at the prospective building site except a karate dojo owned by a martial arts instructor named Papa Byrd—and Papa won't play. Meanwhile, somewhere across town, Kelly is asked by cops to investigate the L.A. mob, who are getting cozy with local politicians and building up so much power they might soon be untouchable. In the tight knit local martial arts community, Kelly and Byrd know each other, so when Byrd turns up dead Kelly is motivated to get to the bottom of the murder.
The movie is partially a burlesque, with bits of slapstick, some salty slang, and many of characters constructed as pure stereotypes—Italian gangsters crying, "Mamma mia!" and that sort of thing. Viewed in a certain frame of mind it's funny, and considering it features an ass-kicking Scatman Crothers (long before getting axed in the chest in The Shining), the red hot Gloria Hendry, and Love Boat bartender Ted Lange as a minor league crook, there's plenty worth seeing here. That includes Kelly's martial arts, which are fun to watch, once you get past a bizarre opening fight shown entirely in slow motion. Kelly's abs are also on regular display, which made the Pulp Intl. girlfriends happy.
So Kelly knows martial arts and looks great, but can he act? Considering the constraints, he does okay. These low budget '70s movies didn't give stars much chance to sharpen their performances, and they're nearly always poorly paced in terms of dialogue, but he has charisma and his acting matches that of Bruce Lee or any other of the action stars from the period. They weren't hired to do Hamlet, after all. With Kelly at its center Black Belt Jones is worth a watch. And as we said, viewed in a certain frame of mind, it's even sort of good. But by frame of mind, we mean one in which you don't take it too seriously—the filmmakers certainly didn't seem to. We mean that as a compliment.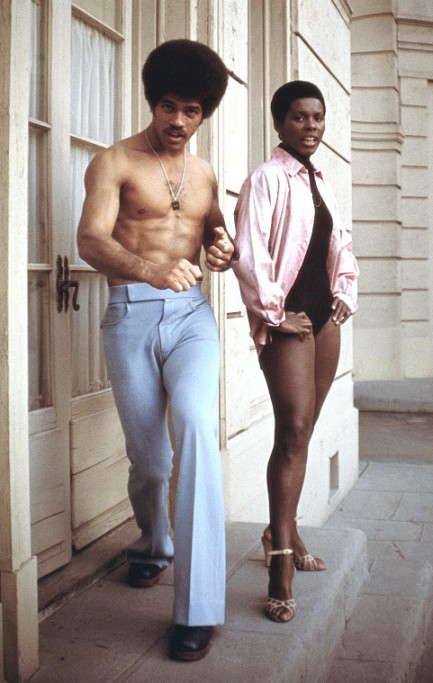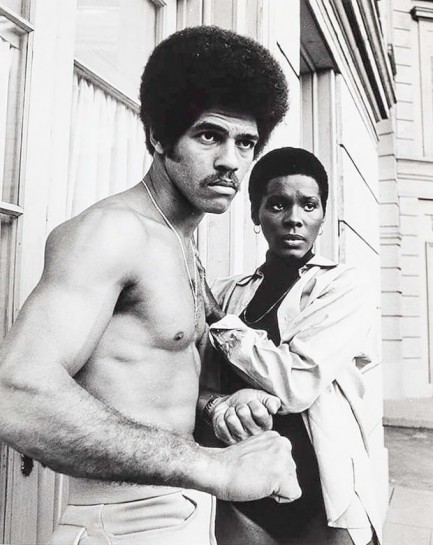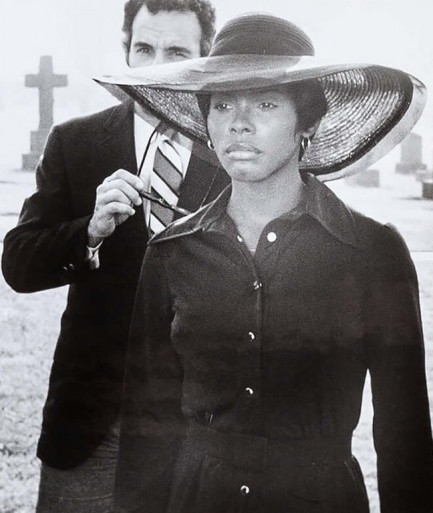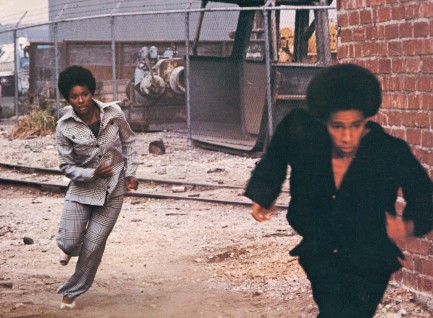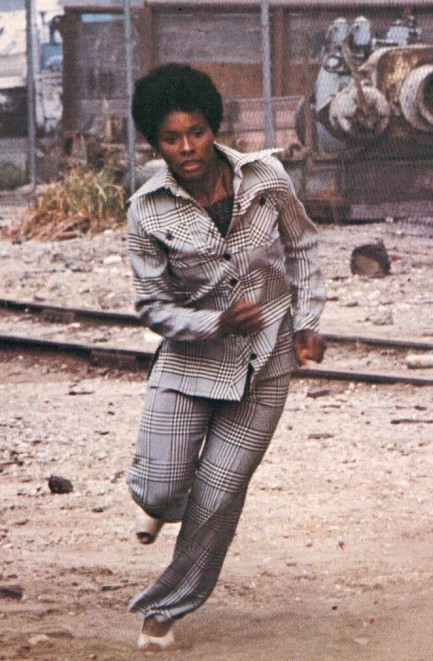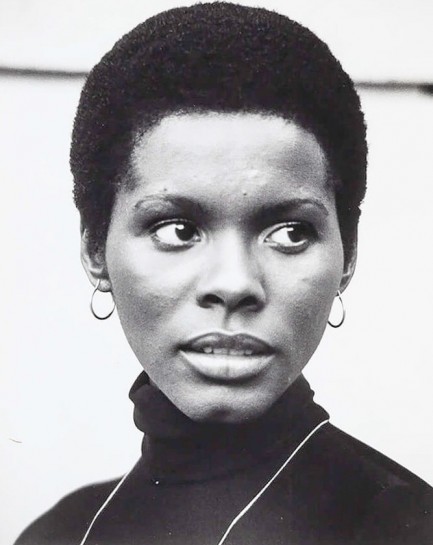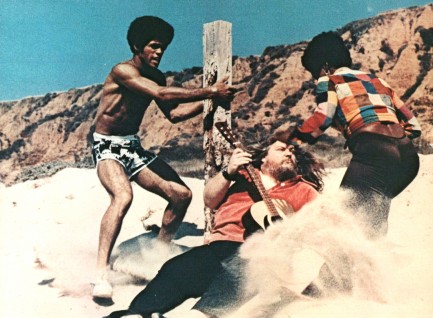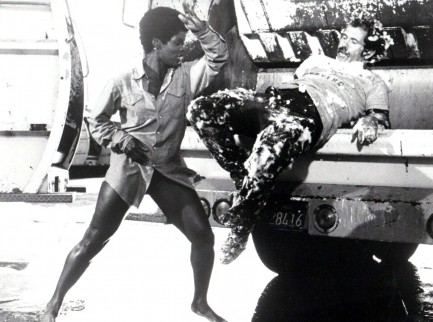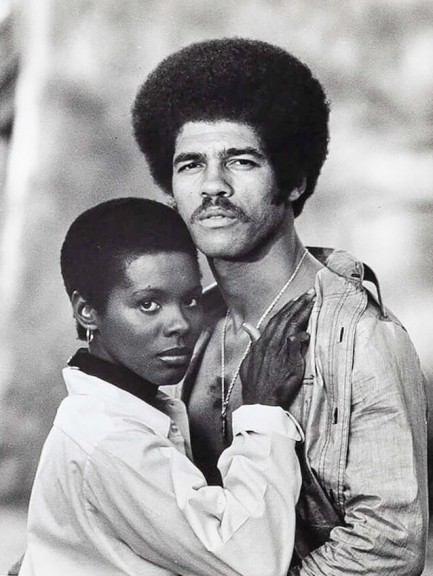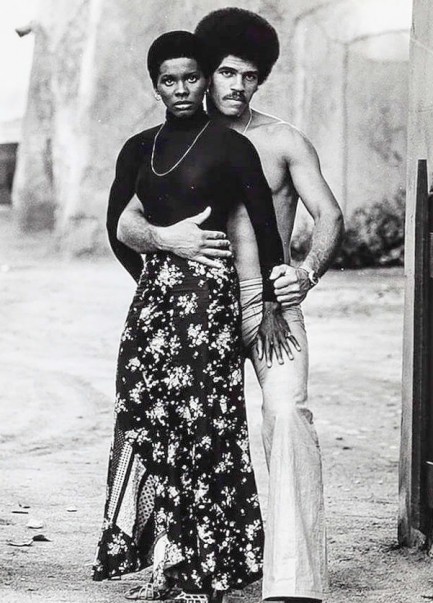 ---
She's mad as hell and she isn't going to take it anymore.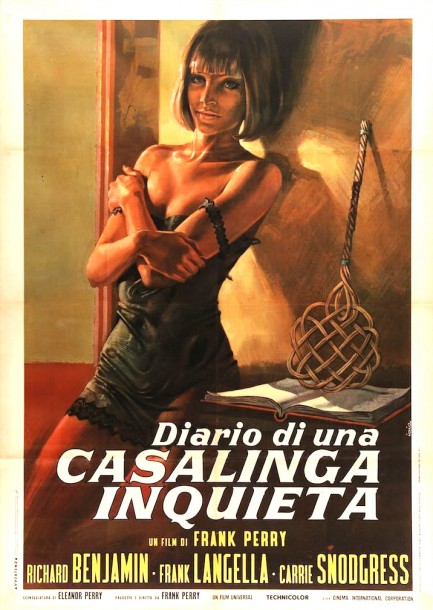 We've been documenting various brilliant Italian artists for years now, and today we wanted to get back to Ermnano Iaia, who painted the Italian promo for Alfred Hitchcock's Psycho we showed you a while back. The above effort is for Diario di una casalinga inquieta, which you may know better as Diary of Mad Housewife. It was a controversial film adaptation of Sue Kaufman's novel, starring Carrie Snodgress as a woman stuck in a bad marriage whose attempts to inject some thrills into her life lead her to more bad men. Iaia's poster is a masterpiece, perfectly capturing the dark and sexual aspects of the film. Diary of Mad Housewife premiered in the U.S. in 1970 and reached Italy today in 1971. We'll have more work from Iaia a bit later.

---