She had every reason to smile.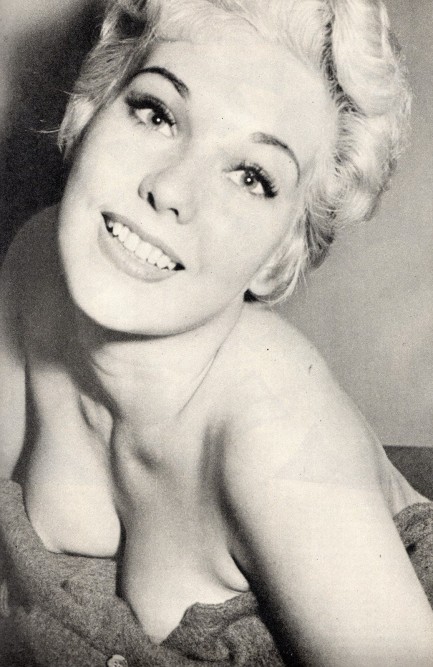 This photo shows U.S. star Kim Novak and it appeared in the men's magazine Escapade in April 1957 in a feature titled "Love Goddess: 1957." The idea was simply that Novak was the biggest new sex symbol of the year, and the spread featured a half dozen shots. The one above is the best of the bunch, in our opinion. Since Novak had become spectacularly famous in 1956, had won a Golden Globe in 1955, and had begun scoring important co-starring roles in 1954, and because we can assume her studio Columbia Pictures wouldn't have wanted her to be associated with a cheesecake magazine, we can safely guess the Escapade photos predate her 1954 Columbia contract. They probably came from some obscure photographer who suddenly realized he had valuable commodities in his archives. Escapade doesn't give a date, but we'd say Novak looks about twenty. In Hollywood, stardom means old photos will always come out unless preemptively purchased by the star themself. The same thing happened to Marilyn Monroe when she got famous, except her photos were early nudes. Novak's were early smiles.


---
Elke escapes the East and probably wished she could have escaped the movie.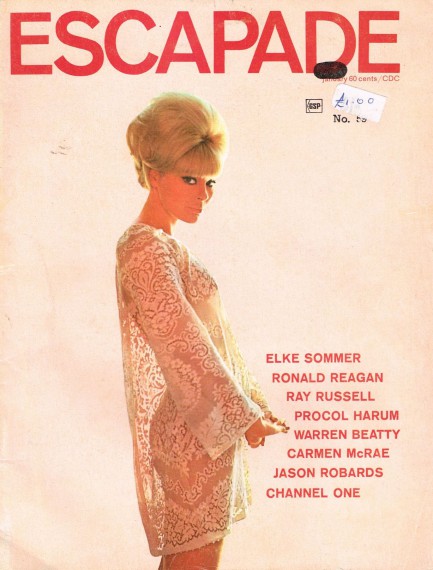 Even after seeing hundreds of photos of German goddess Elke Sommer over the years, ocasionally you see come across some and have to hit pause. She appeared on the cover and inside the American magazine Escapade in January 1968, posing for a set of photos taken from her comedy The Wicked Dreams of Paula Schultz, which had premiered in New York City on January 3rd. Sommer plays an East German decathlete who wants to escape to the west, and does so by pole vaulting over the Berlin Wall, which is what the images below depict. Why is she in her underwear? We've seen the movie but we don't remember. We do know it featured Hogan's Heroes cast members Bob Crane, Werner Klemperer, John Banner, and Leon Askin, and that it uses the Hogan's formula, replacing improbably bumbling Nazis with improbably bumbling communists. But before you add this one to your queue, here's something else we recall—it was terrible.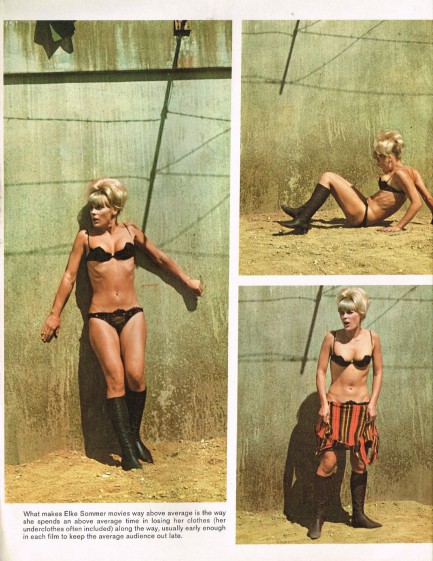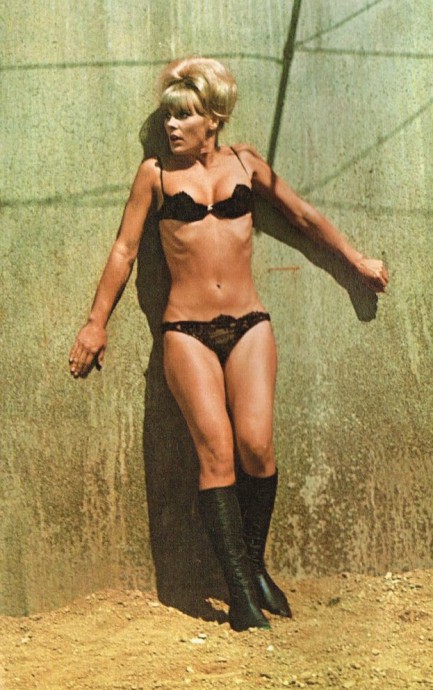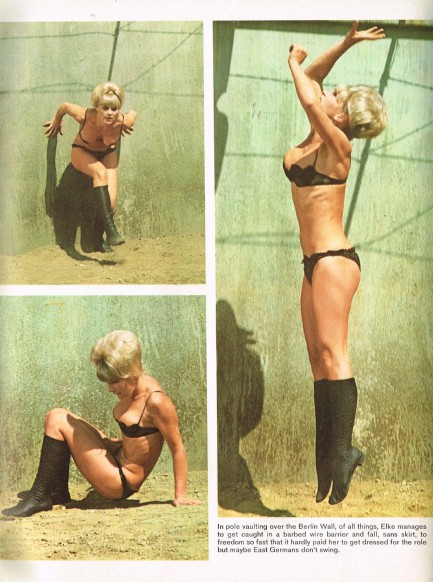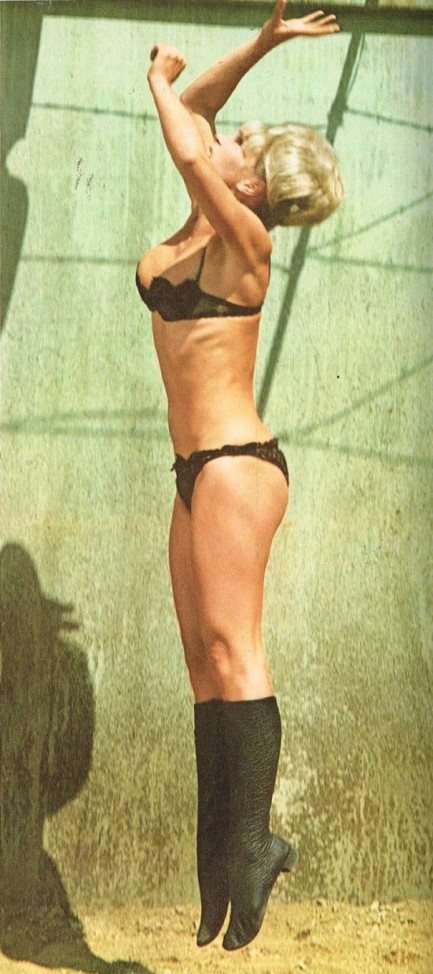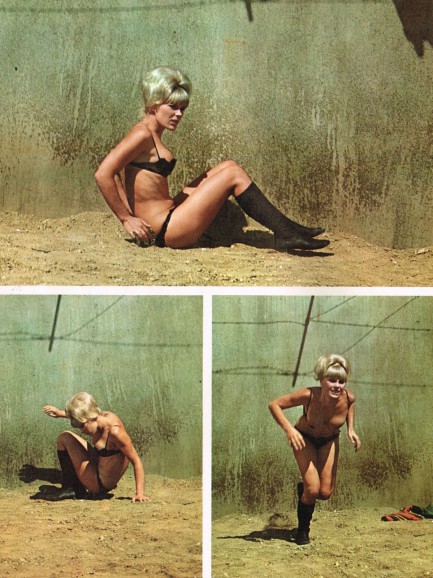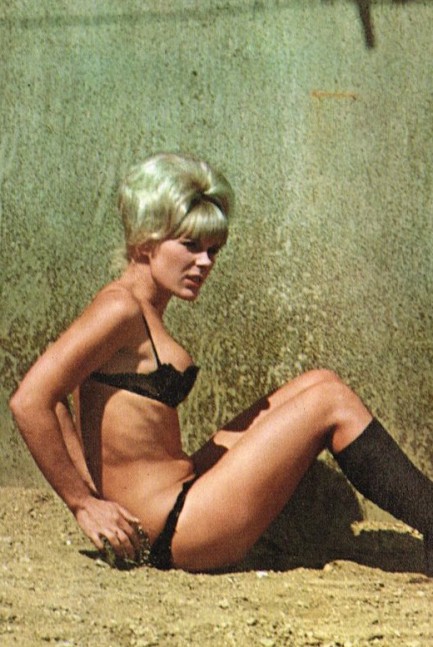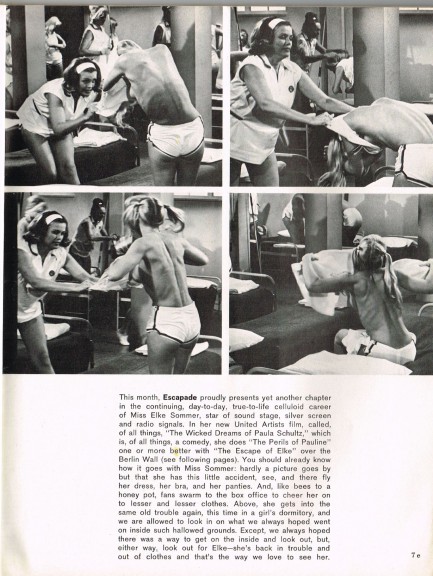 ---