100 pounds of trigger pull weight.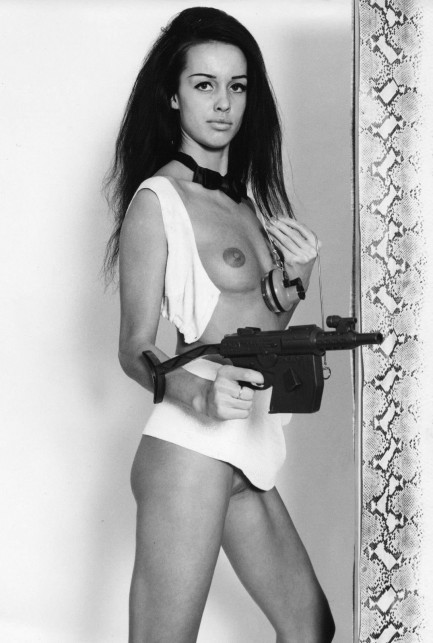 Above is reedy Iso Yban, here pictured with a toy machine gun and not much else. Her various bios say she was born in Essen, Germany, but moved to Paris, where she became a dancer at Le Crazy Horse, and as a model posed under the aforementioned name, as well as Yso Iban, Isi Yban, Marlène Funch, Christina Madison, Belinda, et al. This bold shot was made by French lensman Serge Jacques and it dates from the late 1960s.
---
Godzilla's kid is a real son of a beast.

Above is an unusual poster for the 1967 Toho Co. flick Kaijū-tō no Kessen Gojira no Musuko, aka Monster Island's Decisive Battle: Godzilla's Son, which was shortened in the U.S. to Son of Godzilla. Below are eight lobby cards. Probably the centerpiece of the film is the proud rite of passage when Godzilla's son, named Minilla or Minya, learns to gout radioactive fire. At first he can only manage what looks like a smoke ring. Pretty much harmless, we gather. In order to get his boy to blow a stream of proper radioactive chaos Godzilla resorts to stepping on the little one's tail. That does the trick, but certainly such a move would constitute child abuse today. But you know what they say: Spare the claw, spoil the child. Anyway, we'd like to recommend Godzilla's Son, but there's no way—it's laughably cheesy. But if you tend to be entertained by utterly ridiculous vintage sci-fi, well then, maybe it's your cup of radioactivity.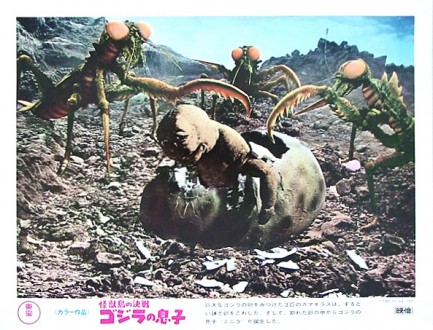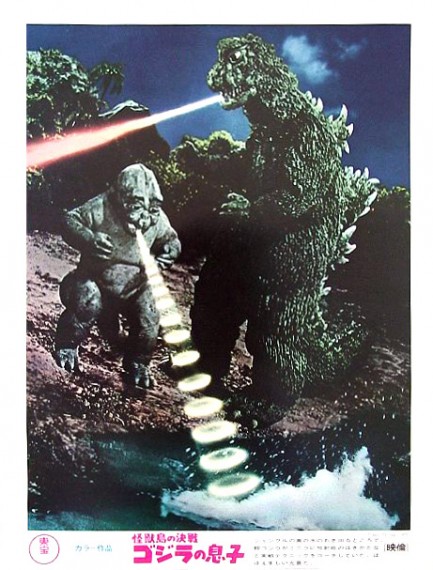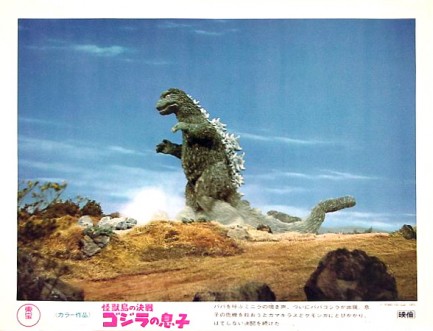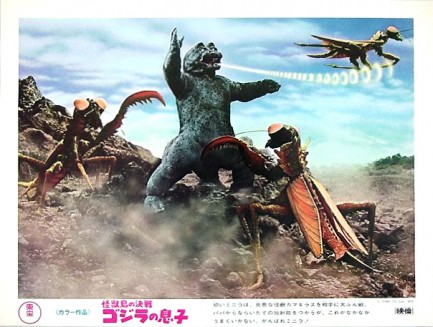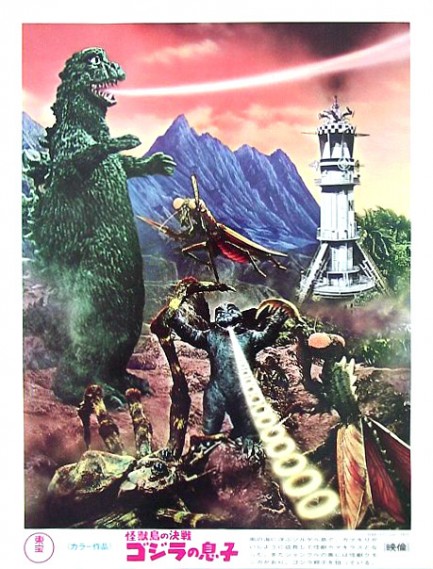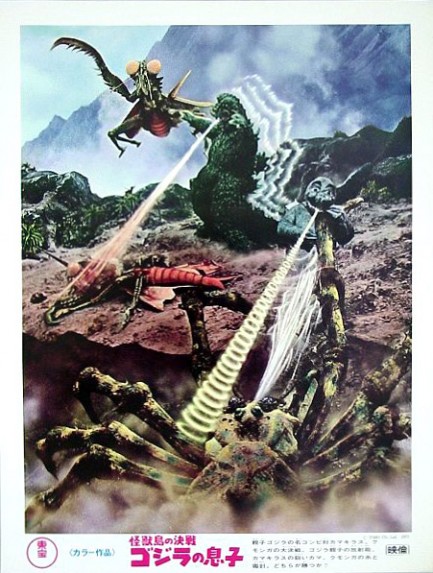 ---