If you think these are big you should see the sack I carry them in.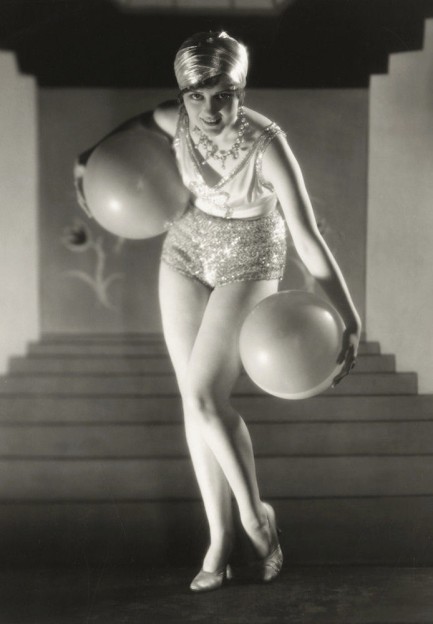 This photo features pre-Code actress Doris Hill in a shot made by photographer Eugene Robert Richee. She looks about to bowl, but we think she's holding balloons, not balls. Anything else would be too heavy. Usually when we say someone is pre-Code we mean they got famous before the Hays Code took effect and continued acting afterward, but in Hill's case everything she did was pre-Code, with her entire career spanning 1926 to 1934. Among her films: Thief in the Dark, The Studio Murder Mystery, and Darkened Rooms. We thought because of the unusual background on this photo that we'd be able to pinpoint what film it was made for, but we had no luck. But we can tell you the date. Most sources say it's from 1929.
---
Focusing on what matters most.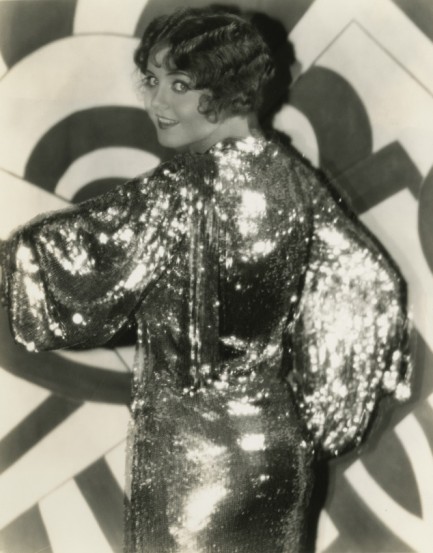 This unusual promo image of American actress Nancy Carroll, née Ann Veronica LaHiff, which features only her face in focus, was made by famed photographer Eugene Robert Richee for Paramount Pictures when Carroll was a contract star for the studio. Carroll appeared in movies like 1928's Manhattan Cocktail

, 1929's

The Wolf of Wall Street

, 1932's

The Man I Killed, and dozens of others. Though she's perhaps not widely known today, she was a blazing star, one of the biggest of her era, until Paramount dropped her for allegedly being difficult. After Paramount she was never an A-list actress again, but she worked until the 1960s and today has a plaque on the Hollywood Walk of Fame. This shot dates from around 1930.


---