They might catch her but they can never tame her.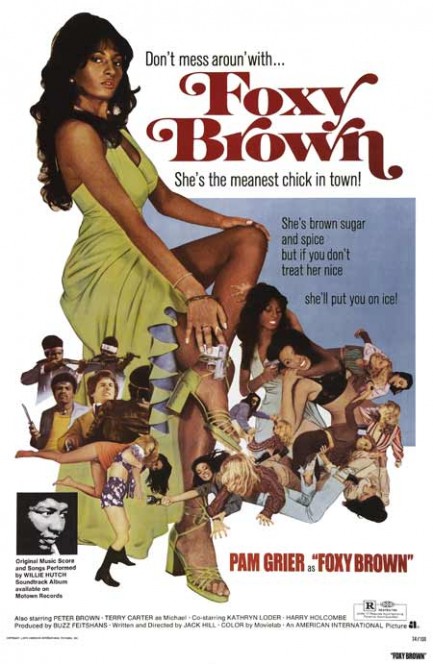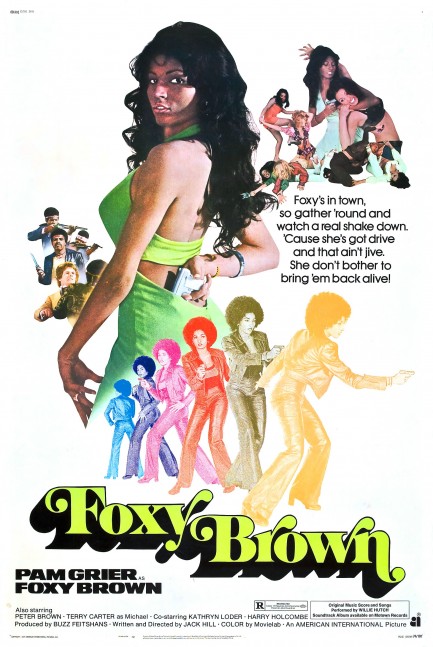 There's nothing we can write about Pam Grier's blaxploitation thriller Foxy Brown

that hasn't already been written. But our site wouldn't be complete without an entry on this film, so above are two American promo posters, and below are some production stills.

Foxy Brown

was made using the same basic blueprint as 1973's

Coffy, and in fact was originally written as a sequel to the earlier film. Why American International ditched the sequel concept and denied itself a franchise is unclear, but the movie was a hit anyway. We love it, but in honesty, it's clunkily written and badly acted, however we can also sense how visceral and different it must have felt at the time. At the very least, it's worth seeing for Grier's groovy opening dance number. We have some promo photos below, and sharp eyed readers may notice Grier wears the same red cut-out jumpsuit as in Coffy. We haven't mixed up our images. While Grier wears that red jumpsuit in the film Coffy and the promo shots for Foxy Brown, she doesn't actually wear it onscreen in the latter movie. Foxy Brown

premiered today in 1974.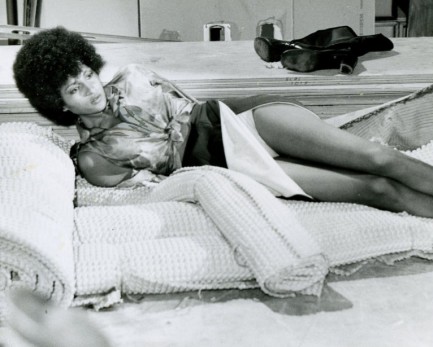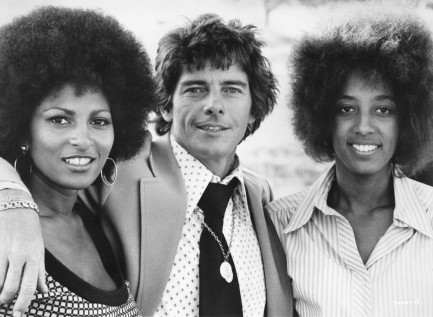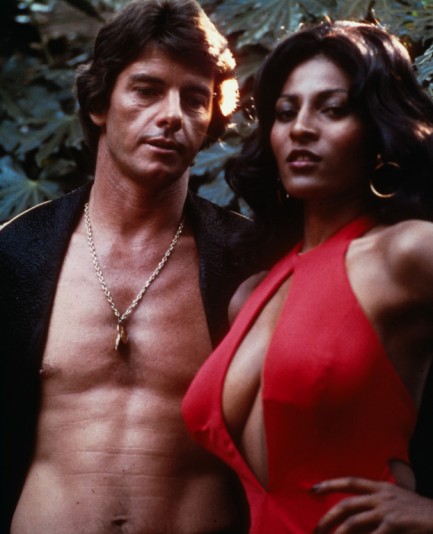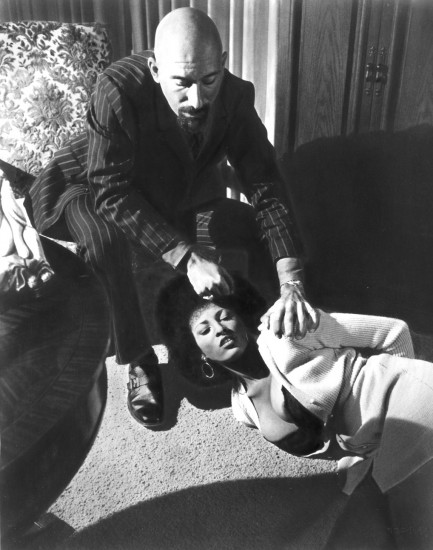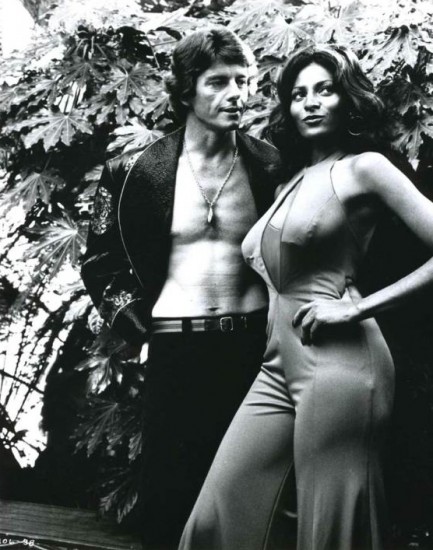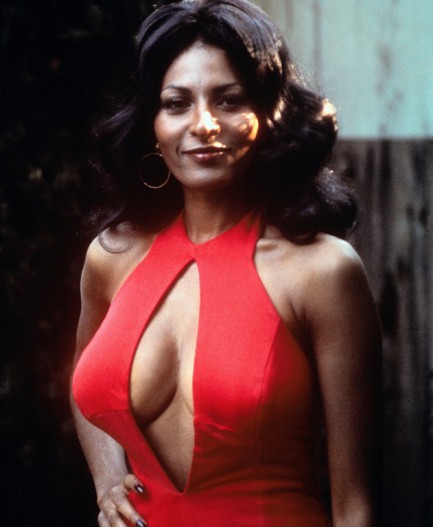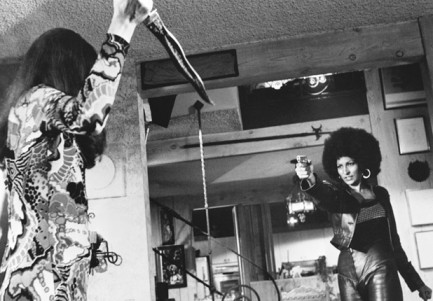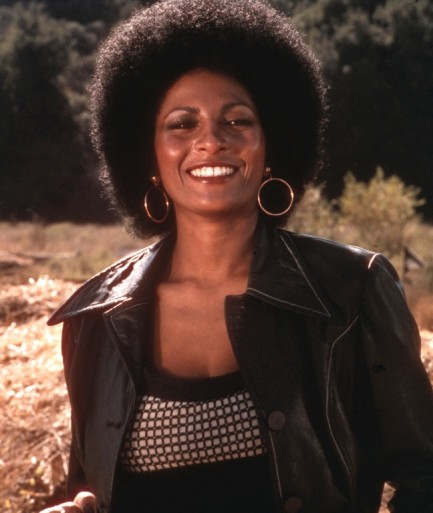 ---
Even one foot high she cuts an impressive figure.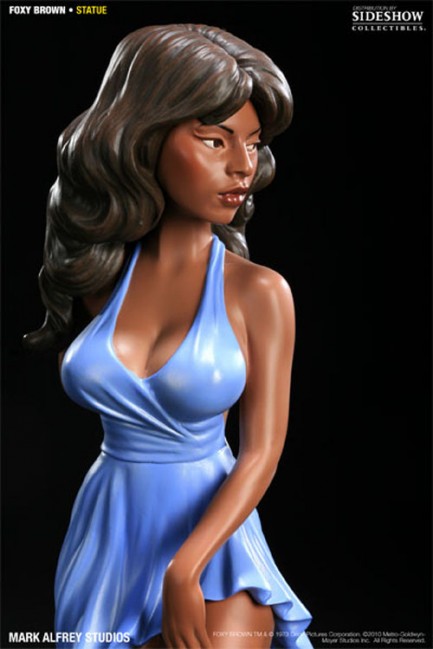 Here's a little something different—you're looking at a foot-high statuette of Pam Grier as Foxy Brown. It comes from Mark Alfrey Studios and goes for $70, or thereabouts. He also has a version of Grier as the immortal Coffy, seen below. They're done in stylized proportions, but amusingly, their extreme shapes are not too far off Grier's actual mid-20s physique—all praises to genetics. By the way, someone asked us recently why Coffy never had a last name. When you consider Grier has played such characters as Sheba Shayne, Friday Foster and Jackie Brown, Coffy no-last-name would seem to be a grave omission, but she actually does have a last name—it's Coffin (see what we did there with that "grave" omission thing?). Her character is called Coffy as a nickname, (much better than Coffin, considering she's a nurse), so what she actually lacks is a first name. It never occurs in the film.

Last time we watched Coffy we made a game of coming up with a first name. Her sister is named LuBelle, so that gave us a general sense of which way to go, but we settled on something ridiculous, owing to the brain-muddling influence of demon alcohol. Next time you watch the movie try some names on for size—it's kind of fun. Anyway, back to the figures, these things are licensed, so Alfrey got some signed by Grier, and those go for a cool $145. But for the blaxploitation fan who has everything price is no object. And for Grier, statuettes are great, but how about a star on the Walk of Fame? She's had far greater cultural impact than many of the recipients.

---
Hot Coffy, no milk or sugar.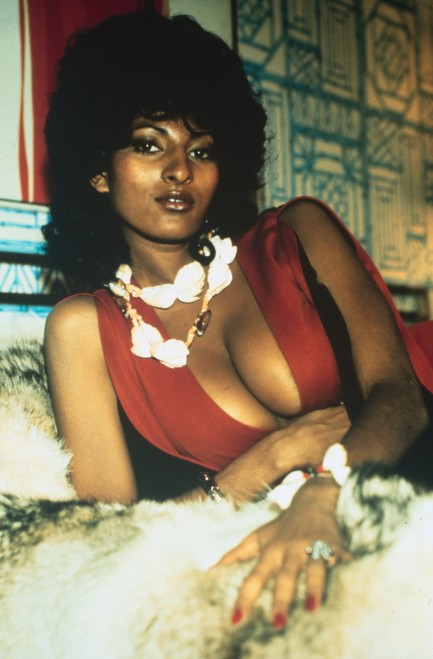 This sultry shot of American actress Pam Grier was made while she was filming the 1973 blaxploitation classic Coffy. It's an image you see around the internet a bit, but Grier doesn't have many quality promo photos out there, so we're sharing it because, well, her presence only makes things better. Interestingly, it isn't just Grier who doesn't have many promo shots, but a lot of blaxploitation actresses. We're thinking Tanya Boyd, Jeanne Bell, Tamara Dobson, Marki Bey, and other examples of pure hotness. We can only assume the shoestring production budgets in blaxploitation didn't provide for much in the way of promotional materials. Truly a shame.
---