It's hard out there for a pimp.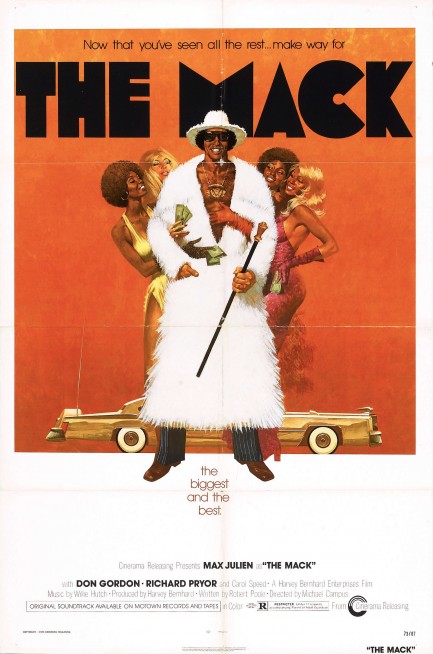 The Mack is about pimping. Let's just get that out there. Those with twenty-first century sensibilities will probably hate the film on principle. But is there anything more to it than sexual exploitation? Well, it's an offering in the blaxploitation genre that deals with an ex-con's plan to rise to the top of the macking game in the city of Oakland. The main character, named Goldie, has a brother who intends to rid the streets of crime. Goldie's main antagonists are a pair of corrupt cops who see no difference between him and his brother. The subtext is interesting. Goldie and his brother represent opposite forms of direct engagement—one works to improve his environment while opposed by authorities who see political activism as a threat; the other works illegally to get ahead and get out while opposed by authorities charged with fighting crime.
The movie chooses as its backdrop one of the most activist cities in the U.S., with one of the most corrupt police forces. Both of these facts were true when The Mack was made and remain true today. For example, while Oakland police are tasked with preventing crime, they repeatedly and brazenly break the law, and have paid out more in civil damages than almost any police force in the nation. This dichotomy calls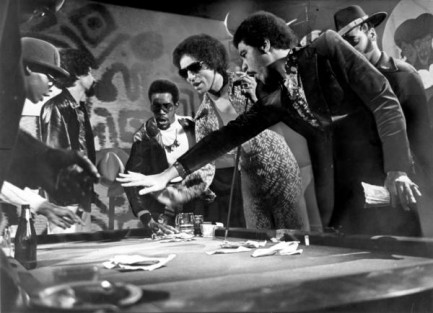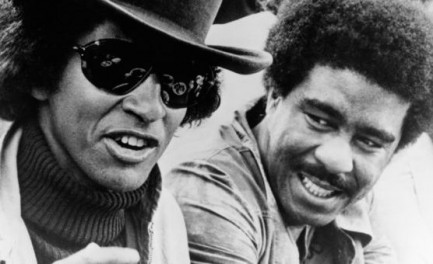 into question whether the police actually exist for the good of the community at all, or for a more complex purpose—say to protect the interests of elites by both containing crime and hemming in the possibility of political empowerment. Actually, the question is rhetorical. We've been to many countries, and in all of them police suppress political activity among the underclass. So yeah, there's more to The Mack than just pimping.
The movie was actually inspired by the real life struggle between the Ward Brothers, who were leaders of Oakland's black underworld, and the Black Panthers. Both groups wanted to bring Oakland under their respective control for opposite reasons. Film critic Elvis Mitchell described The Mack succinctly in 2013, saying: "Do you become this horrible kind of mutation of free enterprise, or do you take the nationalist route and help your people?" But the Oakland police ultimately considered power achieved through crime and power achieved th
rough
politics
to
be equally unacceptable. And that may be the entire disturbing point of the film. The Mack premiered in the U.S. today in 1973, and the awesome poster was painted by Fred Pfeiffer.


---