Freda do what she wants any old time.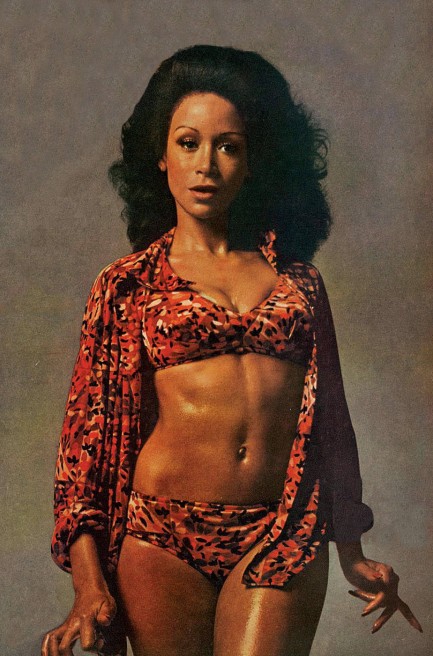 We were so impressed by Freda Payne, who we posted last month along with a couple of friends, that we had to bring her back. And we did something special. We took a cover of Ebony magazine from January 1973 and wiped off the text to get the clean image above. Payne isn't flexing her killer abs in this shot, but she still looks mighty good with her leonine hair and gleaming bod. She did some acting and hosted a television show, but she's more famous for singing, as you probably know. Her biggest hit was 1970's "Band of Gold," a tune that always gets feet moving. We're going to check out one or two of her movies, so you'll see Payne here again.
---
Trio decides it's a perfect day for pooling their resources.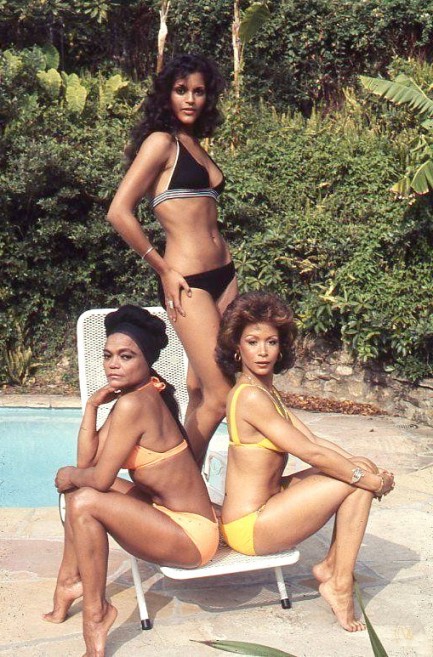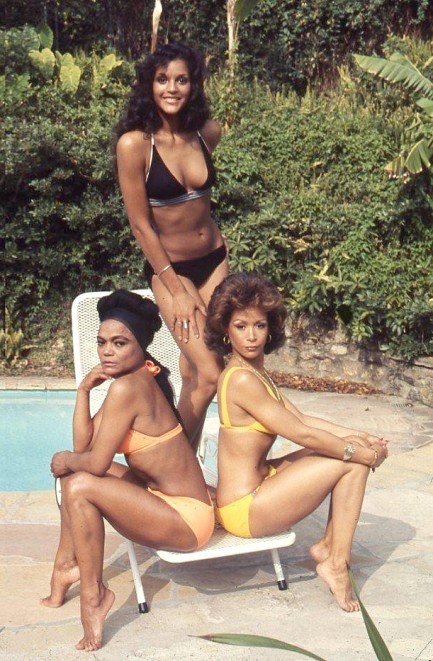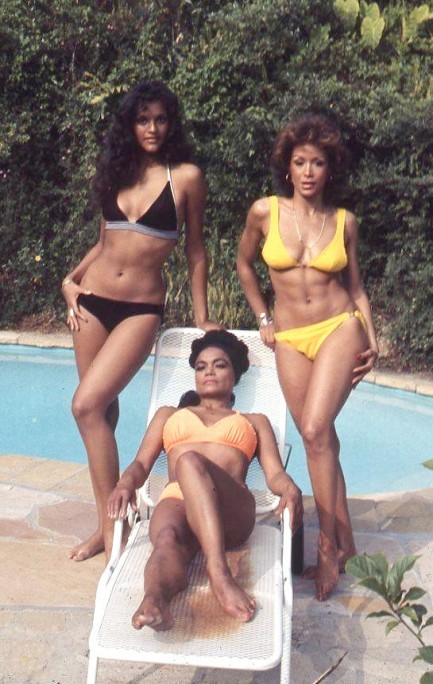 Demonstrating the beauty of brown skin in its various subtle shades are Eartha Kitt, Jayne Kennedy, and Freda Payne, hanging poolside in Los Angeles and looking quite nice. If you're unfamiliar with who's who, we can also use the shades of their bikinis to identify them: Kitt is in orange, Kennedy is in black, and Payne is in yellow with killer abs. We bet she went through some payne in the gym to get those. This shoot resulted in a famous cover for the pop culture magazine Jet in July 1974, and says summer in a big way. See more of Kennedy here.
---