Girls just want to have guns.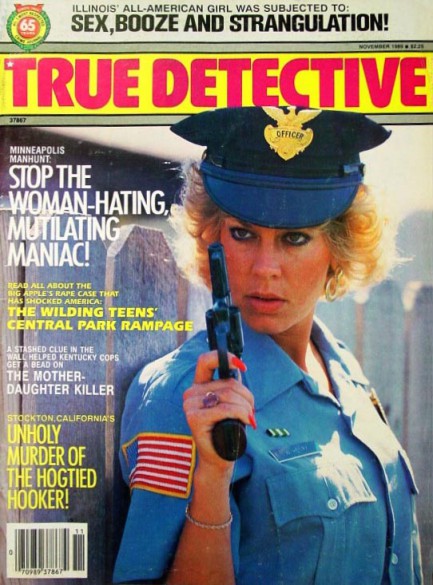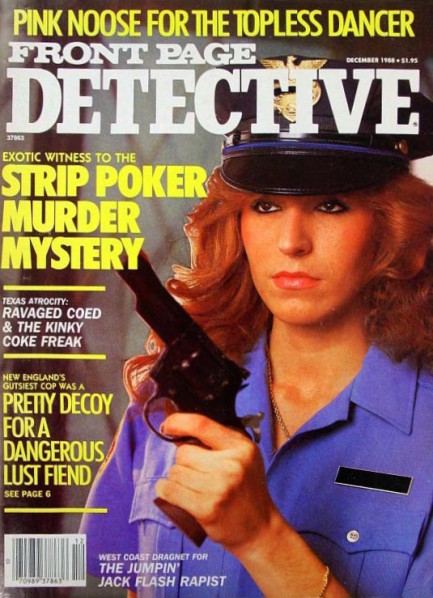 Three true crime magazines featuring a trio of armed and dangerous female cops, circa 1980s.

---
April 1958 issue of Front Page Detective. By the mid-sixties this magazine devolved into pure exploitation, with staged covers featuring provocatively clad women menaced by men with guns, ropes or knives. Many of the old school crime magazines went that route. We'll be charting the progression in future postings.

---