Who was that masked man?
The COVID-19 epidemic—and particularly a quarantine order that has covered where we live—has forced us to deal with severely diminished social activity, which we've done by placing more content on Pulp. Intl. It's kept us busy, and today marks the sixty-sixth straight day of posts—by far an all-time record. But even boredom has its limits, and after today we're going to ramp back down to a normal posting schedule, which means an occasional day off, including tomorrow. And maybe the next. So we'll have to make sure today is particularly full. To that end, we have three movies to discuss. Read on.
Above you see a beautiful poster for Mister-X, a wannabe high style Italian spy movie along the lines of Diabolik or James Bond. Basically, a legendary retired thief comes out of the woodwork to stop a copycat who's committed a cruel murder. Naturally, his investigation uncovers a much deeper plot. The movie stars Pier Paolo Capponi acting under the pseudonym Norman Clark, with Gaia Germani as his slinky, fashion forward sidekick.
Best line: "I hope you'll accept my apologies for the frisk but there's an ancient proverb that says: the enemies of my enemies are my enemies."
We've never heard that particular proverb, but there are a lot of things about Mister-X that are off kilter. It's another one of those films that was supposed to be sleek and clever but was upended by a dearth of talent. For us, it was mainly Germani and the pretty Capri setting that sustained our interest long enough to see the villain die screaming like a schoolgirl. But hardcore fans of euro b-cinema will probably find more here to enjoy than we did. Mister-X premiered in Italy today in 1967.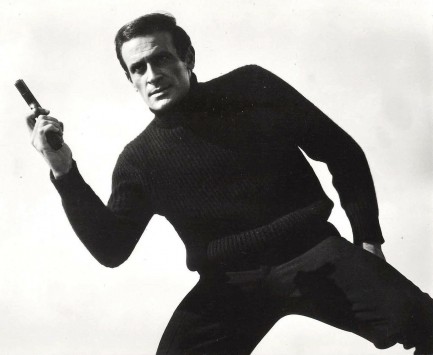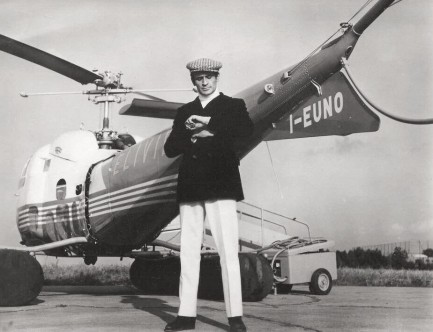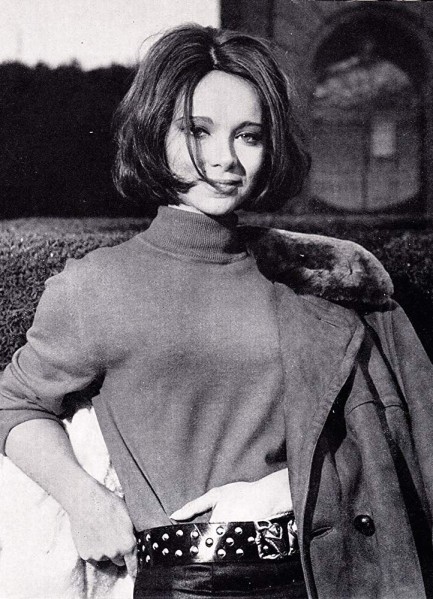 ---
It's all about natural balance.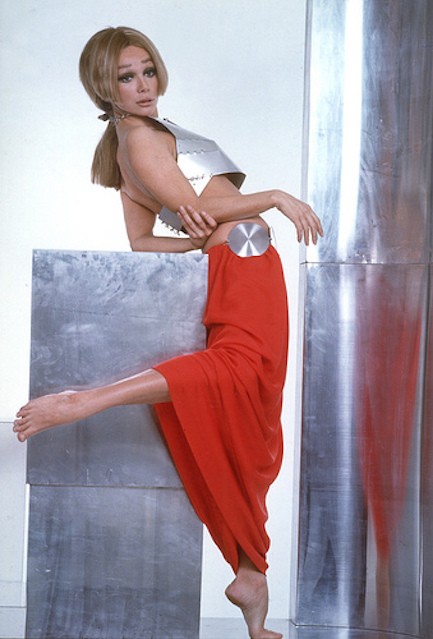 The Gaia theory suggests that organisms interact with the inorganic world to form a synergistic system that maintains the conditions for life on Earth. None of that has anything to do with Italian actress Gaia Germani, née Giovanna Giardina, save that she's part of that synergistic system, and a particularly good part. Her film career included the 1965 spy movie OSS 77—Operazione fior di loto, 1967's Bang Bang, and 1974's Seduzione coniugale, which we talked about here. This photo is from around 1970.
---
Scenes from a Roman marriage.
1960s and 1970s Italian poster art is consistently great. Even obscure pieces are beautiful. The above locandina style promo is for the drama Seduzione coniugale, which means "marital seduction," and starred Gabrielle Tinti and Rosemarie Lindt in the story of spouses who hit a rough patch, resulting in the wife enjoying sexual extra- curriculars with a hairy young judo instructor, while the husband scores with the less hairy but more beautiful Gaia Germani. He pays dearly for his straying, though. In fact, you could say he hits another rough patch—at high speed and with irreversible
consequences. Directed by Daniel Franco with an excess of style, and assisted by a dreamy title track that's a minor classic of the Italian sexploitation genre, the film is a curiosity but we can't really recommend much about it beyond Germani and the promo poster. It premiered in Italy today in 1974.
---