Sleaze imprint offers illuminating cover art.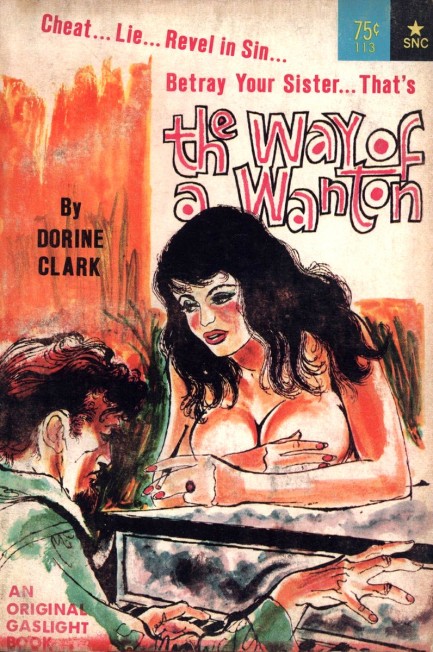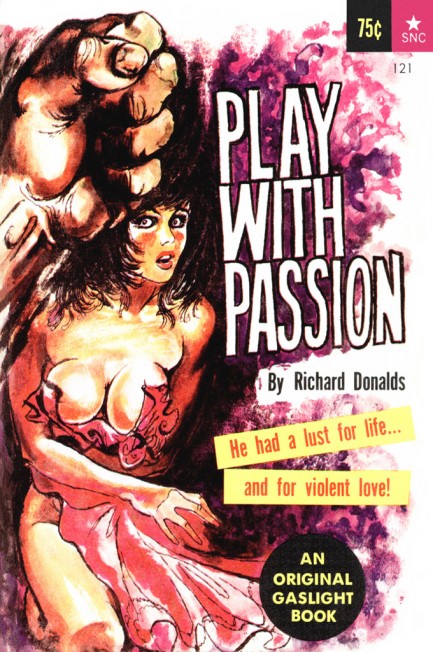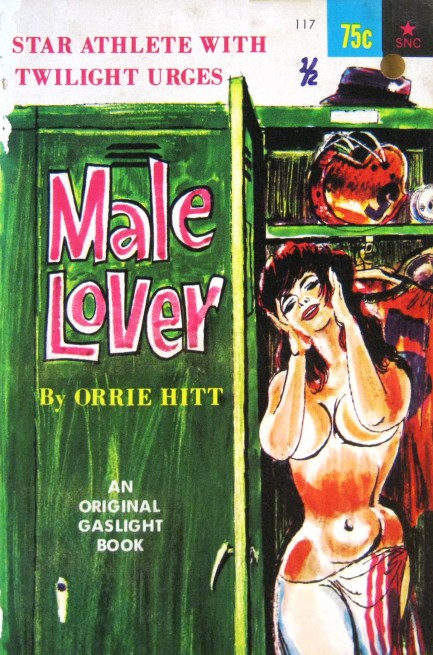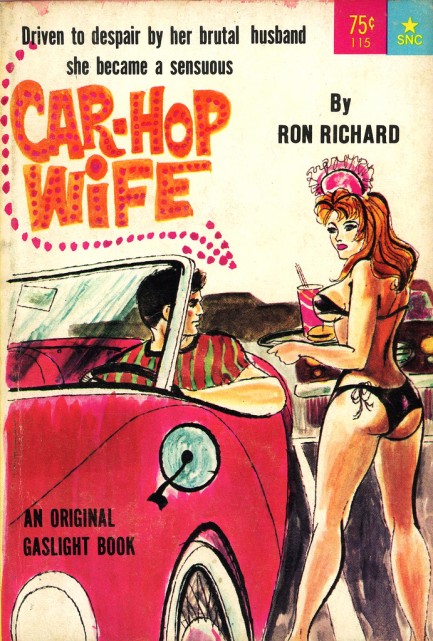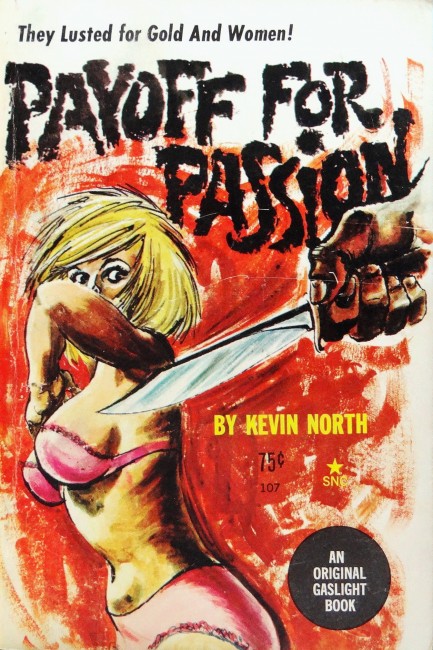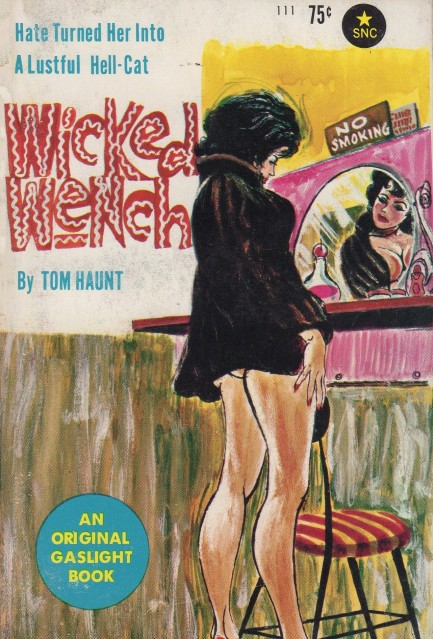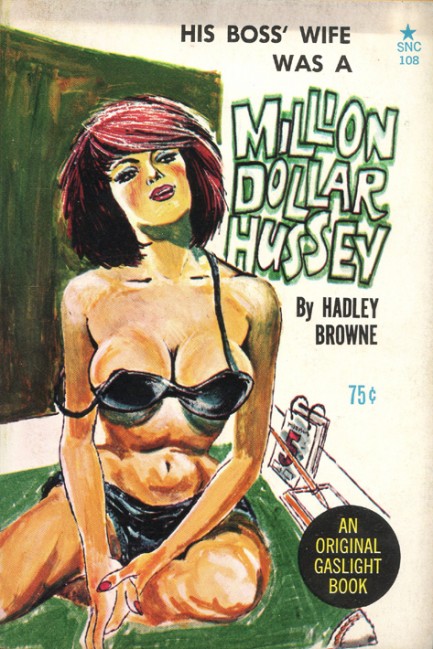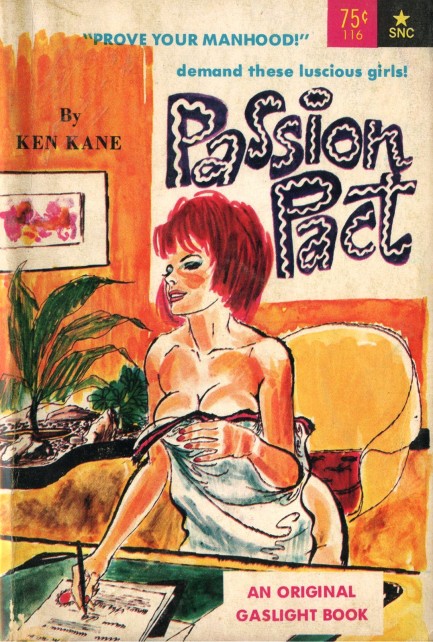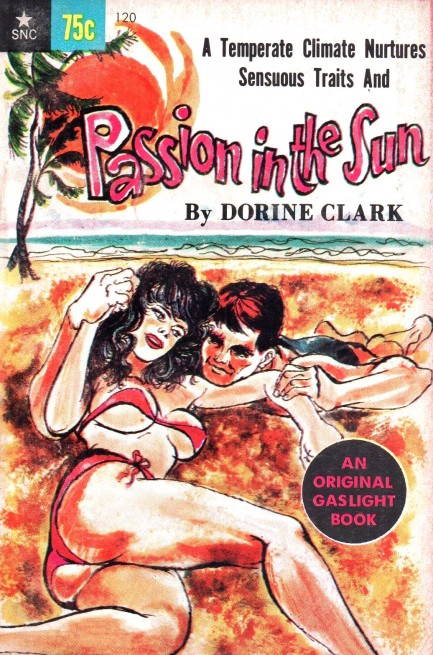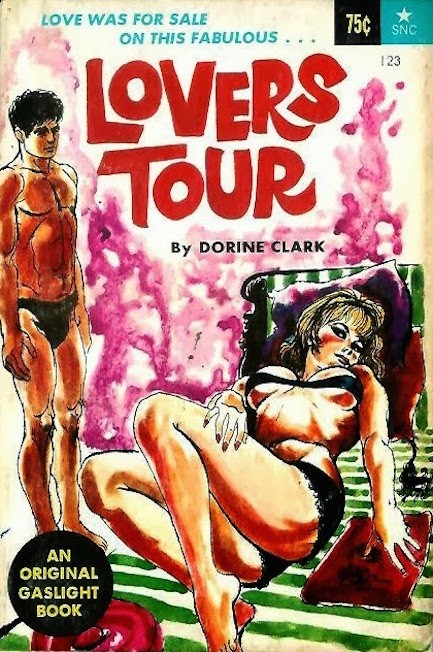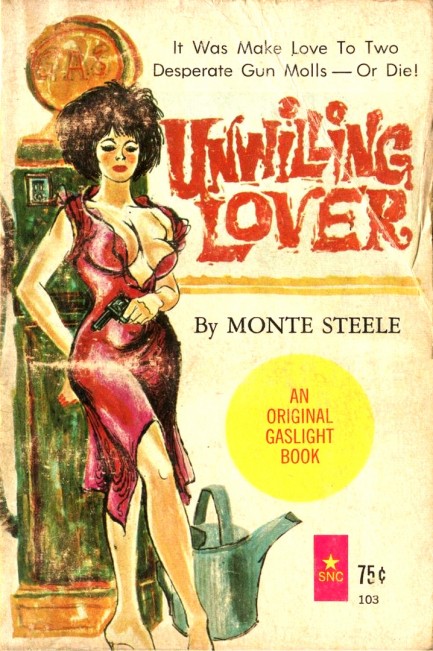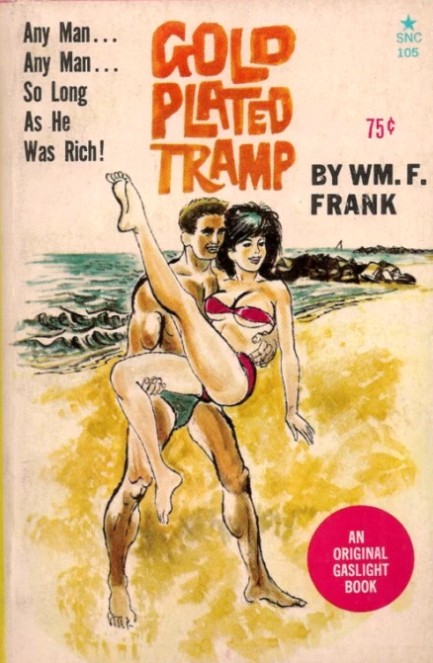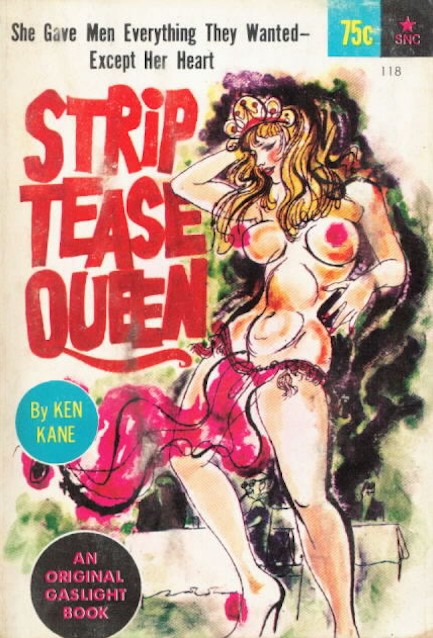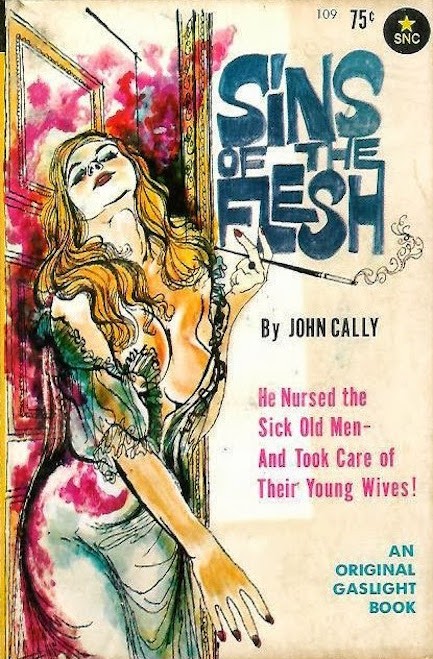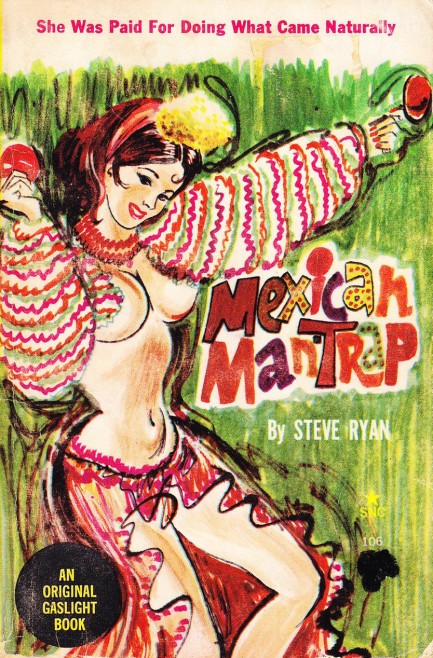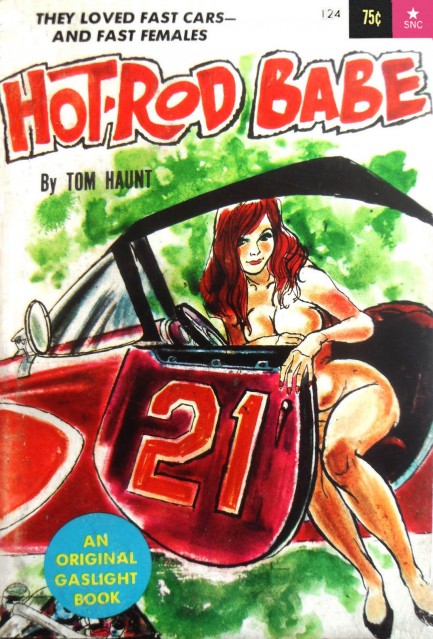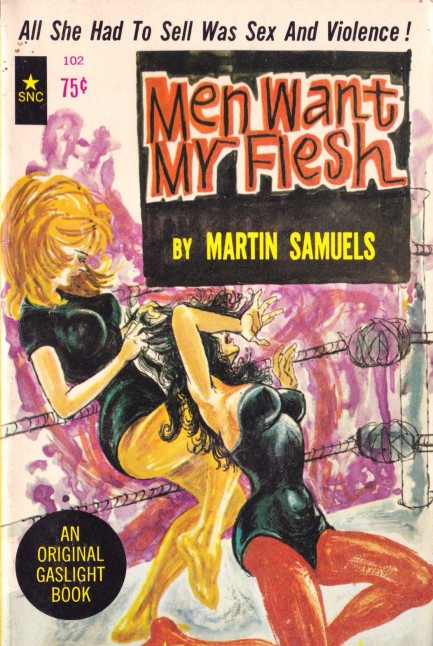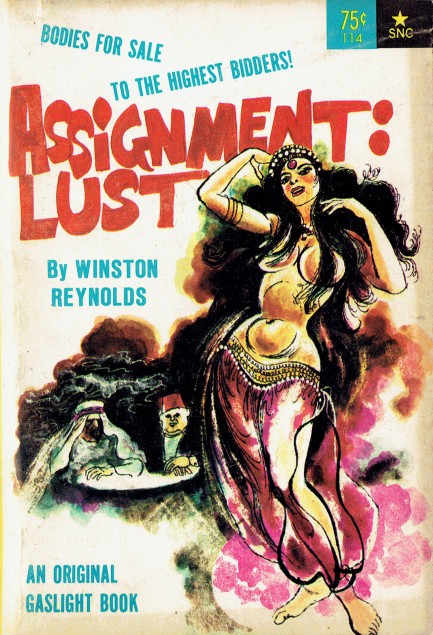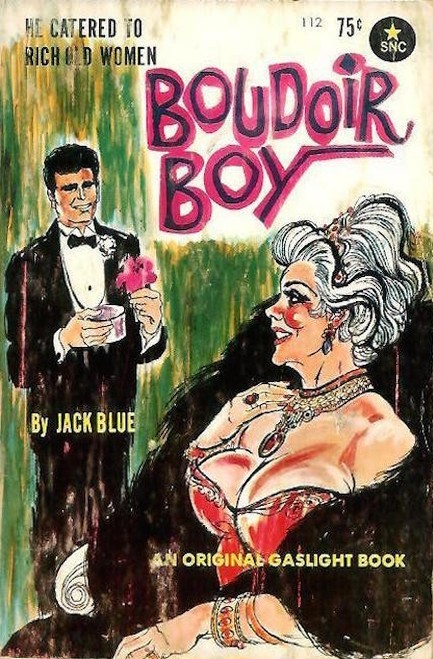 Several days ago we said we'd revisit whoever painted this cover with an eye toward determining if they were really any good. At a glance these fronts from sleaze imprint Gaslight Books don't compare to the many beautiful efforts from Midwood or Gold Medal, but only at a glance. There's a distinctive style here, a certain beauty of form and color, an ease of execution like sketches brought to life. All are uncredited, but all are by the same artist, who hasn't gotten their due, in our opinion, for taking cover art in this unusual direction. Alternatively, we could simply be high. But give these a close look, revisit last week's cover, check the example we shared several years ago, and see what you think.


---
Mirror mirror on the paperback, is whoever painted this really a hack?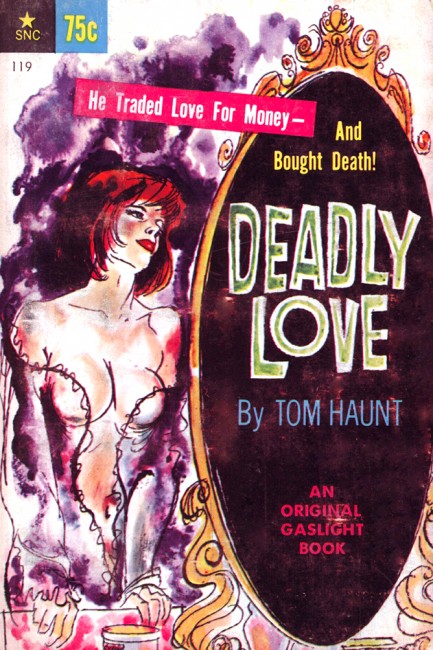 This cover for Tom Haunt's Deadly Love is uncredited, and at a glance it looks like something splashed on canvas without much regard for the final result. But we'll be returning to this unknown artist for an extended look in a bit, and we may change your mind about him/her. It wouldn't be the first time a presumed hack got a reconsideration in the realm of paperback covers. Remember sleaze illustrator Gene Bilbrew, once ignored, now celebrated? If not, look here.
Some cover art isn't easy to stylistically appreciate at first glance, but it's useful to remember that it serves dual purposes. The artists and most art aficionados would say it must show proficiency. But a publisher would say it must catch the eye on a newsstand or bookstore shelf. Making those ingredients mix isn't easy, and the final result will sometimes have more of one flavor than the other. The above art is eye-catching but probably not proficient. Or is it? Stay tuned.

Moving on to the actual fiction, author Tom Haunt is a pseudonym, we're guessing, though for whom we don't know. Whoever he/she really was wrote numerous books. This one is the story of a young Coney Island hustler named Joe Brody who tries to turn a woman of thirty-one into his sugar mama. His plan is to use her money to ditch grimy New York for the white sands and endless sunshine of Florida.
Everything goes swimmingly for a while. Joe plies his benefactress for cash, gets her to buy him a car, and the two run off to the sunny south. But of course Joe is a heel and eventually his straying ways lead to serious troubles, and—as the cover blurb reveals—death! Actually several people die, including Joe, who we weren't sad to see go. There's nothing special in this story, but at least it was a quick read. Will we check out more from Tom Haunt? Doubtful.


---
And… finished! This is the masterpiece that will finally earn me recognition outside the bondage/S&M circuit.
Author Dorine Clark was a sleaze vet who penned many racy titles during the '50s and '60s, including Bachelor Boy, Continental Affair, Passion in the Sun, Gutter Star, and this—1964's Sex Swindler. Was Clark a pseudonym used by a better known author? No idea. We can only say it was often the case with sleaze lit. Looking at this cover, we can't help but think the woman here is saying to herself, "Perfect! Next I think I'll restore that old Jesus fresco in Zaragoza." If you're one of perhaps a dozen people on the planet who has not heard that story, just look up "Ecce Mono." It's well worth your time.
Regarding the art, the illustrator here had a difficult assignment, we think. He or she had to paint a cover-worthy piece, inside of which would be another painting that justified the blurb: "She had two talents—art and love!" We'd have to say the artist succeeded. For instance, he/she painted the black clad dominatrix and her creation in different styles, which is kind of cool. Somebody like Robert McGinnis could have knocked this concept completely out of the park, but is it really fair to compare anyone to that guy? We'd tell you this artist's name, but Gaslight Books couldn't be bothered to credit him/her. Since they got no recognition, here's hoping they at least got paid.

---