Kay Kendall deals the room a serious blow.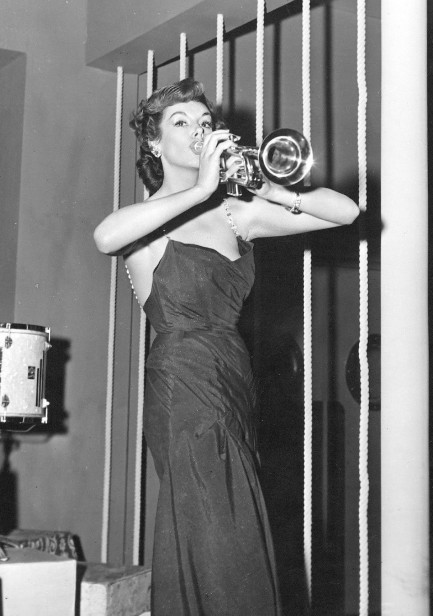 British actress Kay Kendall is not well known today, but until her early death at age thirty-two she seemed ticketed for longlasting stardom. The above shot is from the comedy Genevieve, where she spontaneously shows the fellas how to play trumpet even though she's absolutely blotto. It's a funny scene in an entertaining movie, and was her breakthrough performance. What wasn't funny was her death. Legend has it that a routine blood test revealed leukaemia, which was disclosed not to her but to husband Rex Harrison, who thought it best to keep her terminal status from her, instead telling her she was suffering from anemia. It isn't clear whether she ever knew what killed her, but one would guess she did, at the end. Today she has a major charity named after her—the Kay Kendall Leukaemia Fund.
---
Movie Pictorial was a Japanese magazine with an international flair.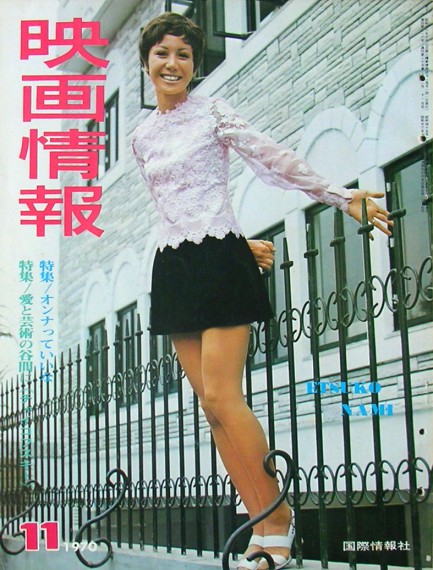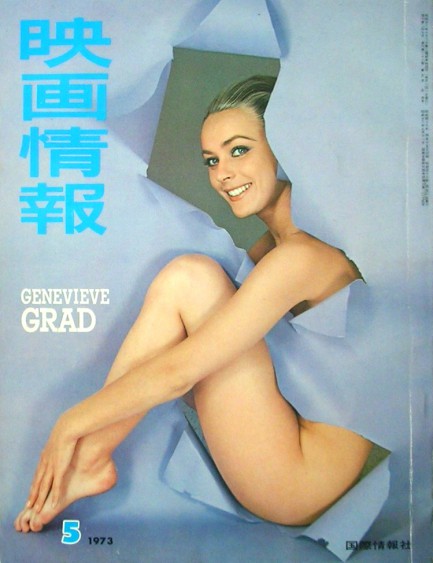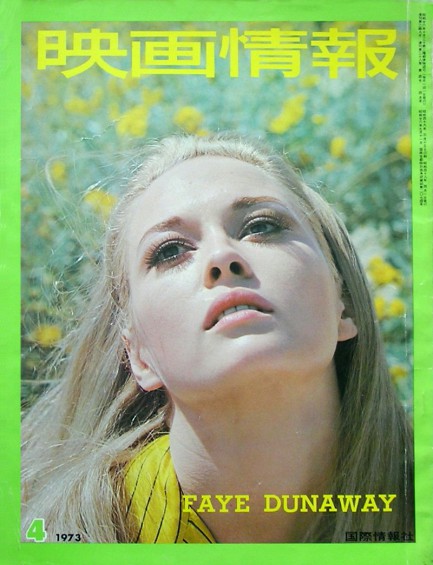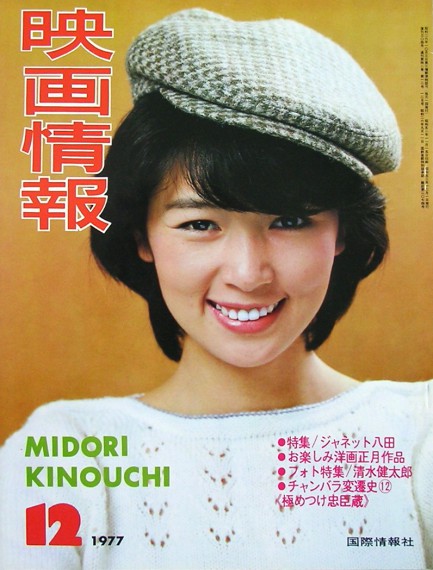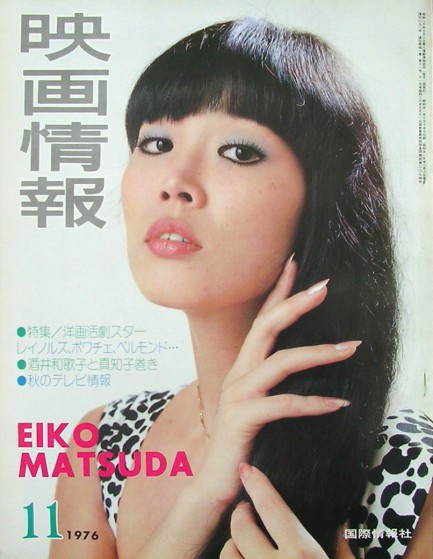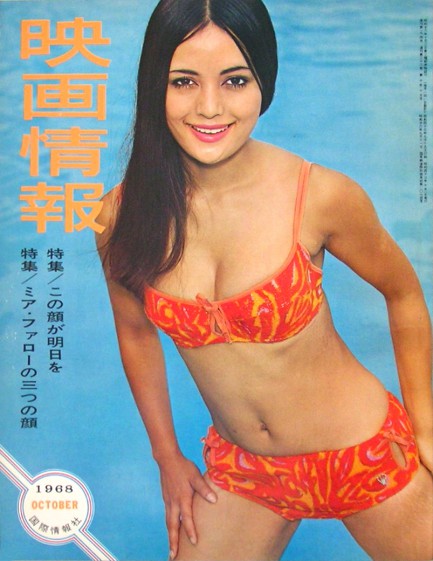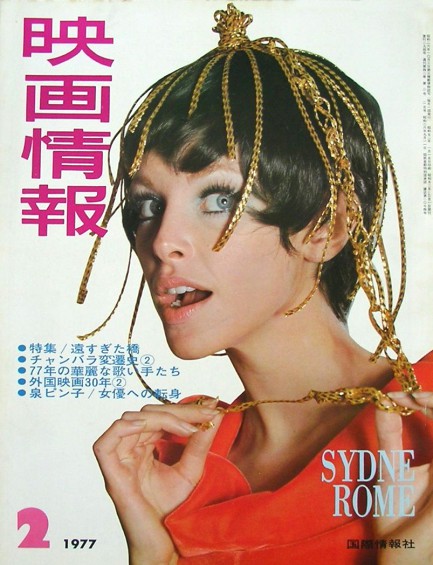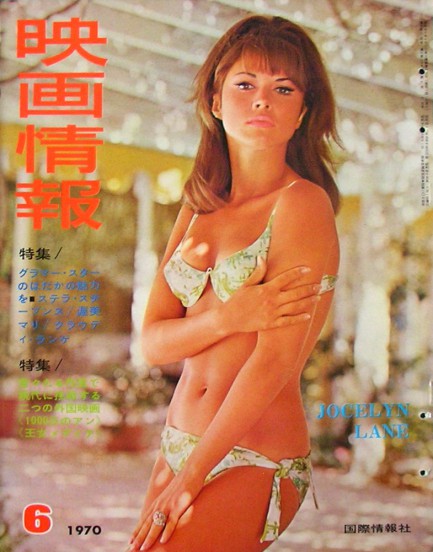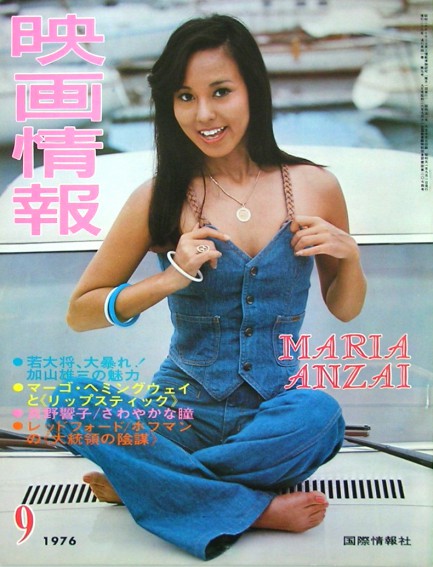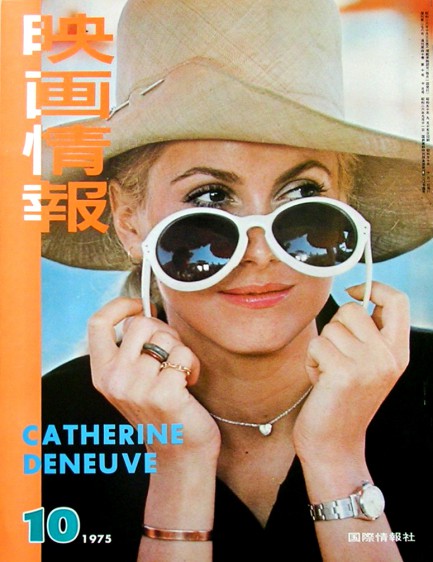 Above is a collection of covers from Movie Pictorial, aka Movie Information, a Japanese cinema and celeb magazine that thrived from the 1950s until the 1980s. Typically one side was Japanese in nature, and the other was Western. These were filled with photos, but we haven't managed to find one at a reasonable price yet. When we do we'll show you what's inside. You can see more covers here and here.
---
We think it's time for her to throw in the towel.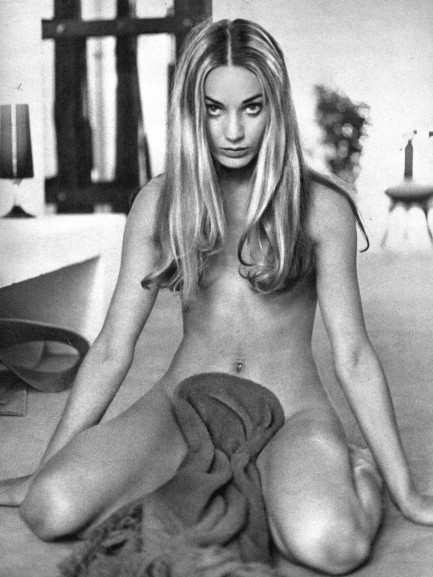 We featured French actress Genevieve Grad as a femme fatale in June. That shot was among the most beautiful we've shared here, but Grad also has a provocative side, so we're reprising her today along with an inconveniently placed towel. The image came from the British magazine Girl Illustrated circa early 1970s.
---