Elvgren paints a streamlined body—and the spokesmodel is nice too.
A couple of days ago we shared two photographic Technicolor pin-ups, so today we thought we'd go traditional with this Gil Elvgren NAPA pin-up with a racing theme. Elvgren worked with NAPA for about fifteen years from the 1960s into the '70s, which means this could date from any time during that span. Anyone want to take a guess based on the make of the car?


---
What do you say we scope out some girls?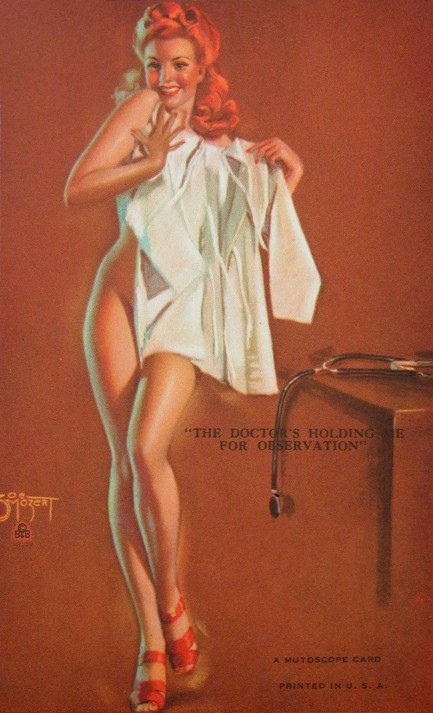 In 1894 a motion picture device called Mutoscope was invented. It worked by flipping a series of cards printed with still photographs. The cards featured slightly different versions of the same scene shot in sequence, and viewing them in rapid succession created a motion picture. Basically, the Mutoscope was an arcade attraction, and the films, viewed by one customer at a time through a peephole, often featured racy material. Much later, during the 1940s, a company called the International Mutoscope Reel Company began publishing what it called mutoscope cards. These were never meant to be used in actual Mutoscopes—instead they were cheaply printed pin-up paintings that people bought as novelties. We came across a set at an auction site recently, and so you see some here. These are collectible today because the artists were luminaries such as Earl Moran, Zoe Mozert, Billy Devorss and Gil Elvgren, and we have examples from those four and others below.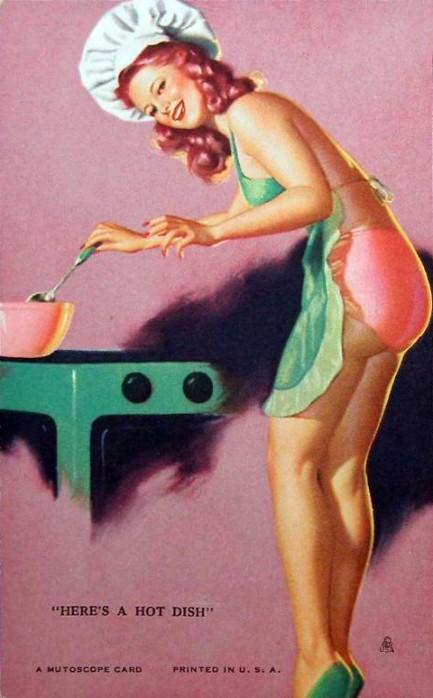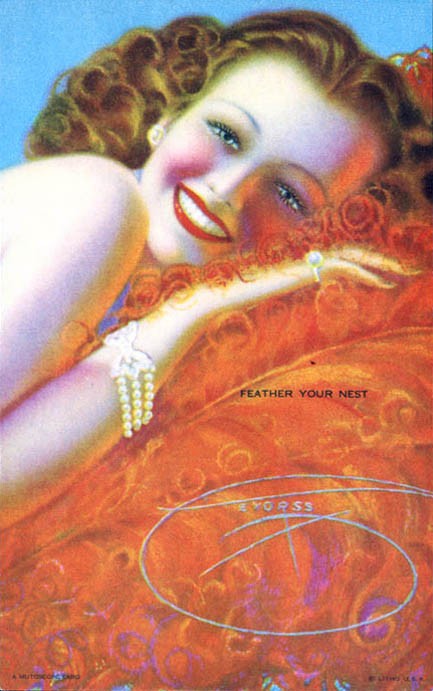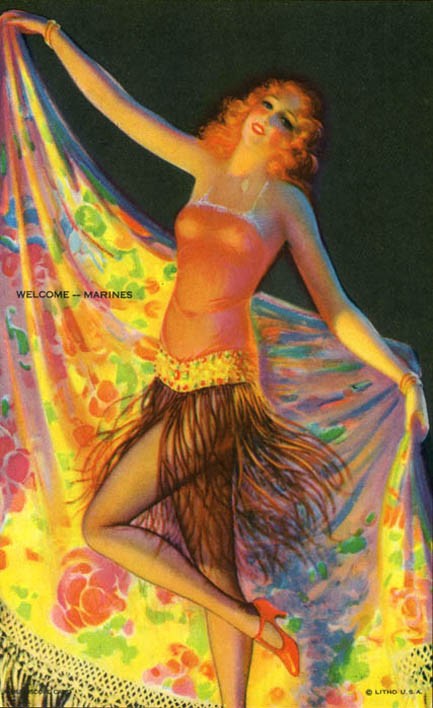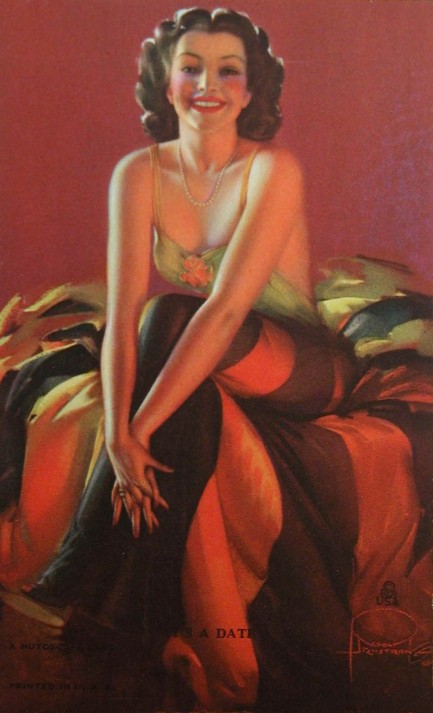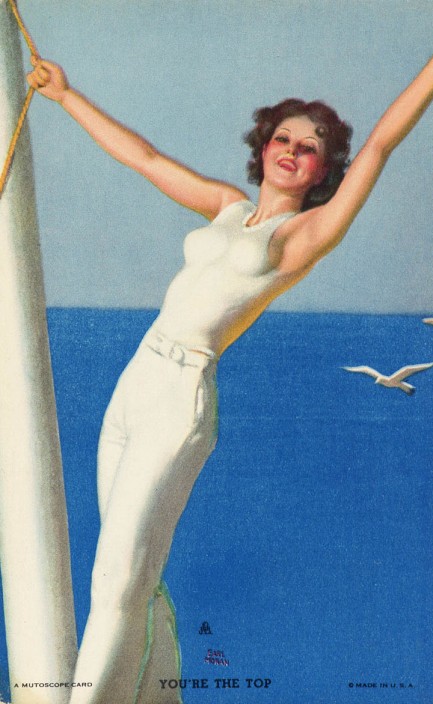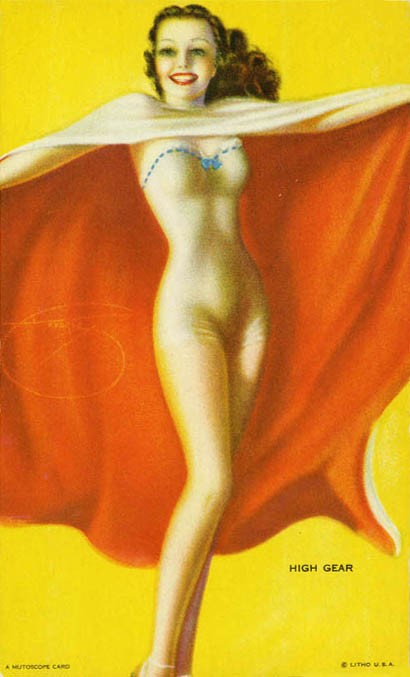 ---
What's all the Ballyhoo about?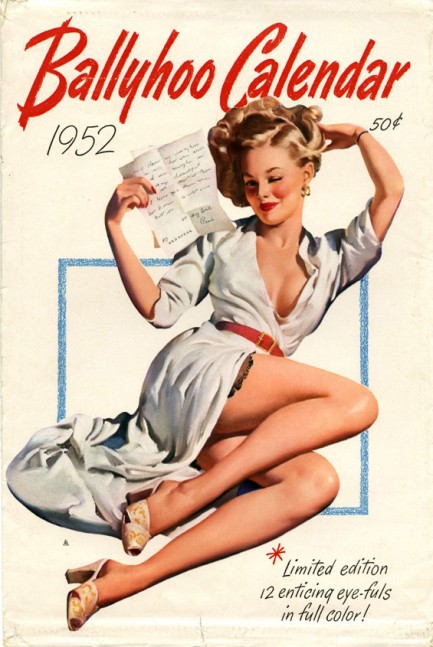 A few days ago we were talking about old pin-up calendars, so it seemed appropriate to post one. We have here a complete 1952 Ballyhoo Calendar illustrated by American master Gillette "Gil" Elvgren, who you probably already know as one of the most important and influential illustrators of his time. If not, biographies of the man abound online, so for more info let your fingers do the walking. Just out of curiosity, we did a bit of research on Ballyhoo, and as near as we can tell it was a humor magazine that existed from 1952 to 1954 and was a relaunch of an earlier publication of the same named that ran from 1931 to 1939. We could be wrong about that, so if you have better info please let us know. Twelve calendar pages below.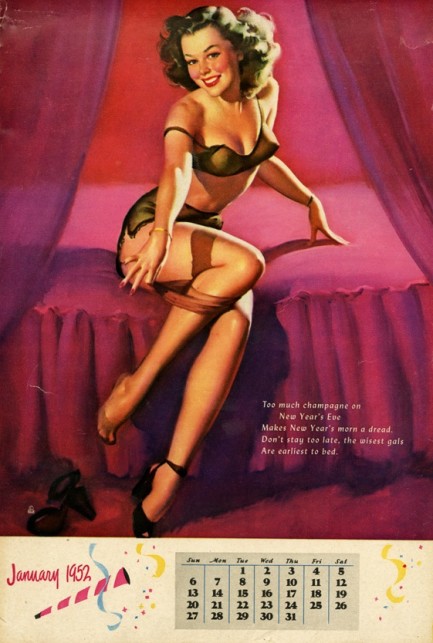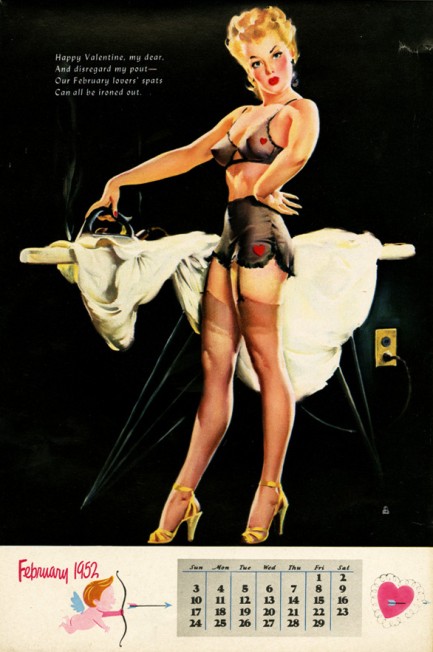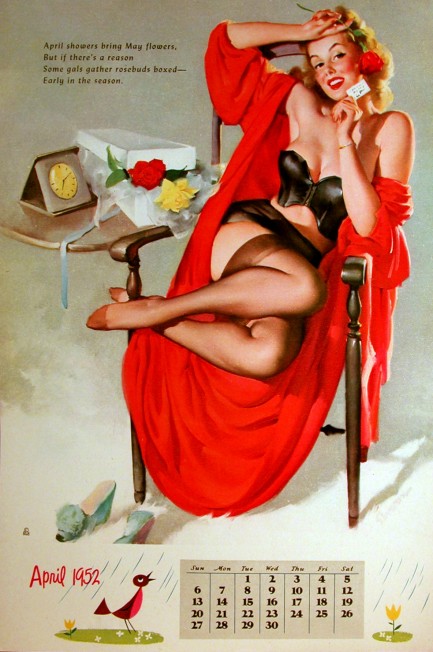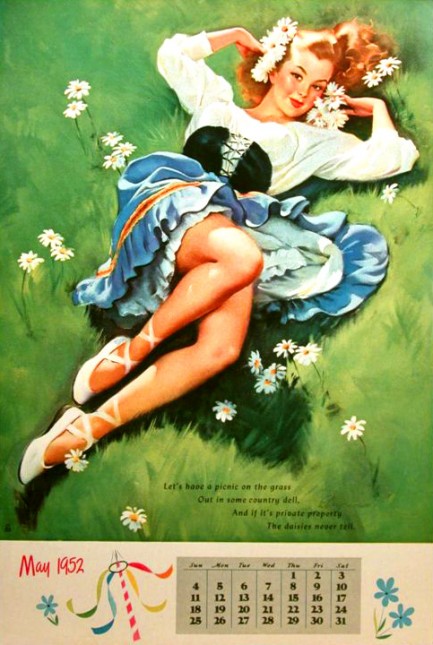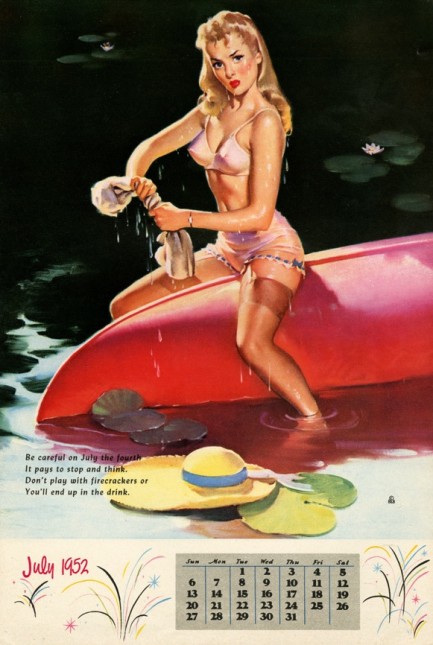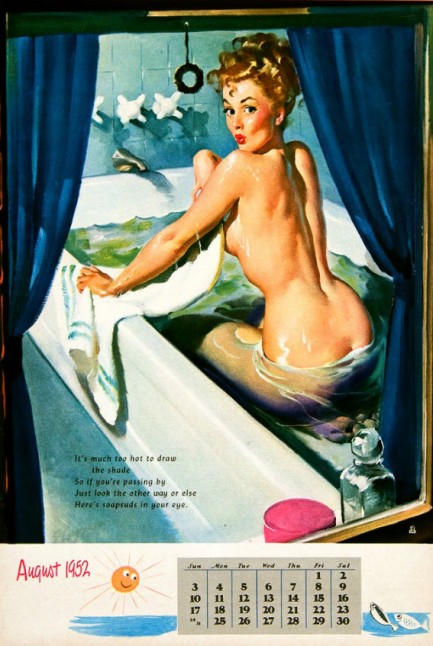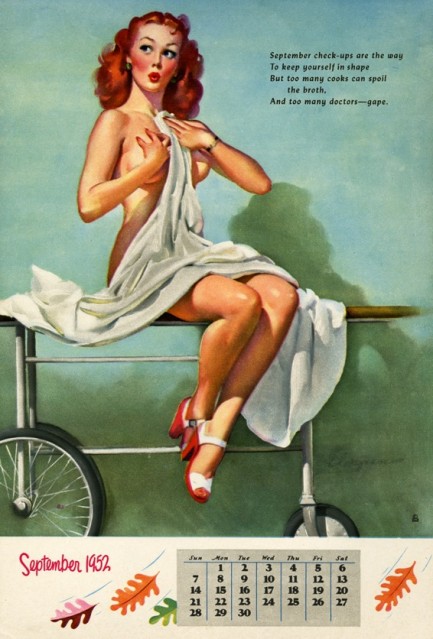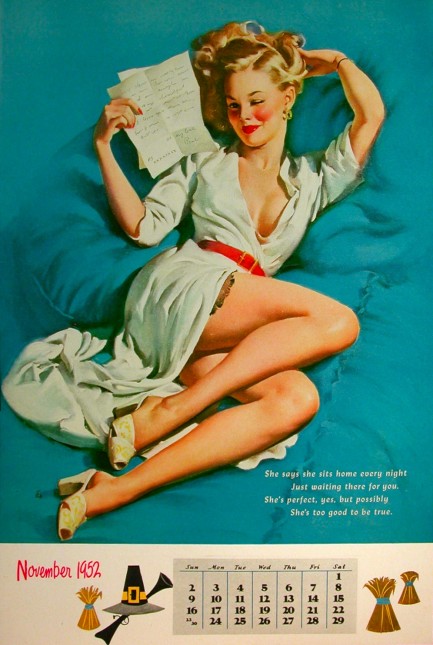 ---