This is the point at which most men realize I'm way too much woman for them to ever satisfy. But no pressure.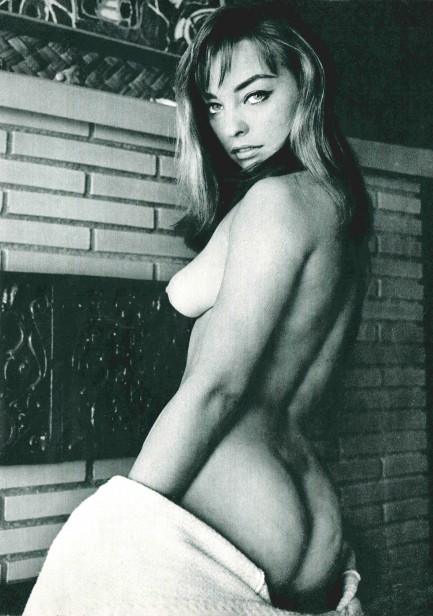 Her name is Ann Atmar. She's appeared here before, back in 2014 as part of an issue of Adam magazine, the U.S. version. She acted in three movies, including 1959's Street-Fighter, and several television series, one of which was the small screen serialization of the classic film noir The Third Man. You're thinking: "There was a series based on The Third Man?" Indeed there was, and Atmar graced a single episode. Sadly, she died early, in 1966 aged twenty-seven, which means her career never quite took flight. The above shot came from Girls of the World magazine, which is an all photo publication that as far as we know never had copyright dates inside. However, the magazine launched in 1968, which means Atmar's photo is posthumous.
---
Actually, we're more legmen ourselves...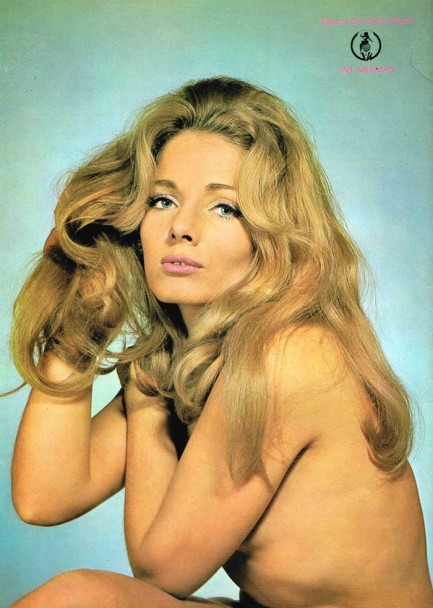 Above, German actress Ini Assmann—yes, Assmann—who appeared in such films as Blonde Köder für den Mörder

, aka

The Blonde Connection

and

Schulmädchen-Report 6

, aka

Campus Pussycats

, seen here on the rear cover of

Girls of the World

magazine circa 1970.
---