MI5 files reveal another compromising John Profumo affair.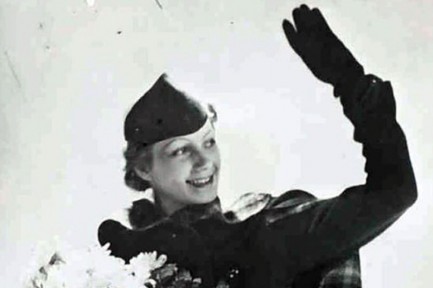 An interesting report came out of Great Britain earlier today about John Profumo, the disgraced Secretary of State for War who resigned in 1963 after it emerged that he was having an affair with Christine Keeler, who also had sexual ties to a Russian intelligence officer. When authorities learned of the potential security threat, Profumo was interrogated, at which point he denied involvement with Keeler. When his denial was found to be false, he resigned amid the spiraling scandal.

Now MI5 files have revealed that Profumo had a previous affair with a Nazi spy who may have tried to blackmail him. The woman was named Gisela Klein, and she and Profumo met at Oxford University in 1936 when he was an undergrad. During World War II she began working for Nazi intelligence, and after the war was imprisoned as a spy. However the American in charge of her jail got her released
and married her. As Gisela Winegard she maintained contact with Profumo after he entered politics, and he allegedly wrote letters to her on House of Commons stationery.

There's no evidence Profumo knew about his old flame's Nazi connections, but he may have learned of her blackmail schemes by becoming a target. In 1951 Winegard was living in Tangier with her husband when she applied for a visa to visit Britain and listed "Jack Profumo MP" as a reference.
Observers are speculating whether Profumo may have been under pressure to help push her application through. But the visa was eventually refused because of Winegard's Nazi past, with the head of British intelligence in Tangier also noting: "We have good reason to believe Mr. and Mrs. Winegard have recently engaged in blackmailing activities and now think it is possible their intended visit to the UK may be connected with this affair."

Since we've mentioned the Profumo Affair several times, we found this to be an interesting footnote, especially in light of the ongoing U.S. Justice Department investigation into White House connections to Russian operatives. It's curious that Profumo's affairs would twice send him orbiting so close to spies of adversarial countries, but it doesn't seem as if the Klein/Winegard connection will produce any real smoking gun in terms of improper favors. As for Trump and Russia, that remains to be seen. You can read some previous posts on the infamous Profumo Affair here, here, and here.
---