We gotta get out of this place if it's the last thing we ever do.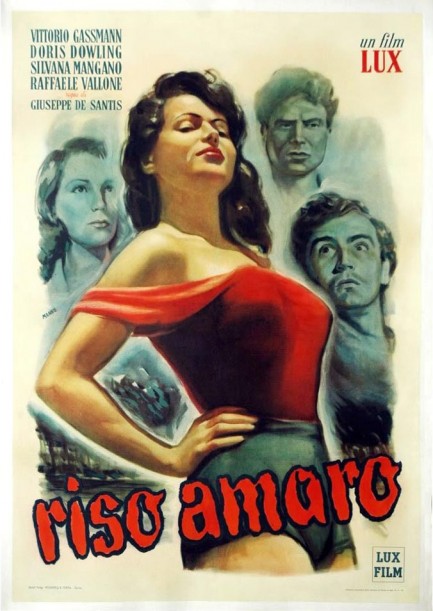 This great poster was painted by Italian illustrator Dante Manno to promote Riso Amaro, aka Bitter Rice, one of the neorealist movies that came out of Italy during the post-World War II period. If you watch the movie you'll find that some elements aren't very "real," but remember that the term neorealism refers to a rejection of the phoniness of Fascist-era film production, rather than a broad description of cinematic properties. Basically, the movie is about two petty criminals, played by Vittorio Gassman and Doris Dowling, who hide from the cops by posing as lowly rice pickers. What's real here isn't the rice pickers (whose female ranks are uniformly beautiful and sexily clothed), nor some of the action (typified by a scene in which the workers break into perfect operatic harmony even though the tune they're singing is being made up on the spot). No, the realism is in the themes and production values. Riso Amaro deals with weighty issues and was made on location by director Giuseppe De Santis in the rice fields of Italy's Po Valley in crisp, documentary style black and white.
One of Riso Amaro's rice pickers is the voluptuous Silvana Mangano, who catches Vittorio Gassman's eye. Since he's a criminal, he spies opportunity in his circumstances, and while chasing Mangano also plots to steal the entire rice crop while everyone is occupied during an end-of-season festival. Mangano, who has her choice between the slick Gassman and the honest rice picker Raf Vallone, is symbolically torn between American-style and traditional values. Doris Dowling has the same dilemma to a lesser degree. The choice both make will be crucial. Riso Amaro is a good movie, beautifully rendered, and consistently interesting. Tame today, it's easy to see how provocative it must have been when first released. As with many films, certain elements resonate more over time, and here the secondary theme exploring tensions between legal and illegal workers fascinate. The legal workers resent the presumed loss of jobs, but the illegals must eat somehow and are willing to toil much harder than the legals. All the while the bosses reap the benefits. Sound familiar? Riso Amaro premiered at the Cannes Film Festival in early September and opened in Italy today in 1949.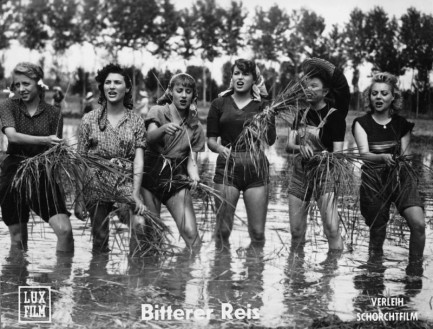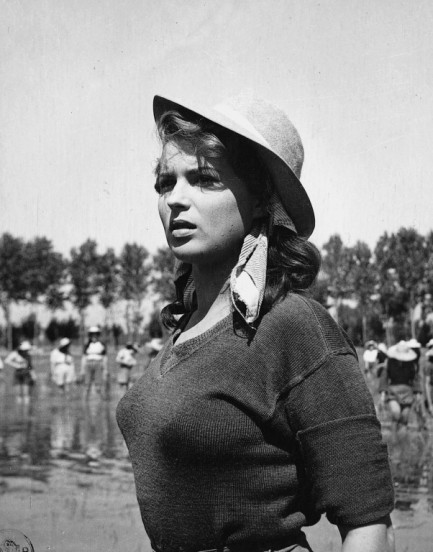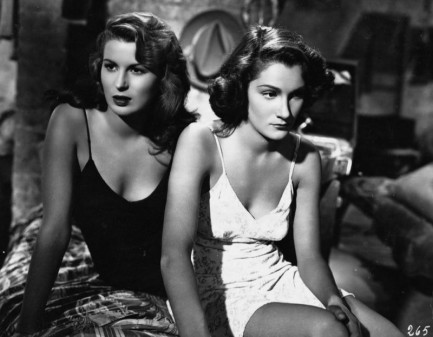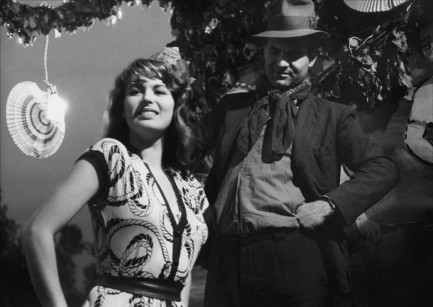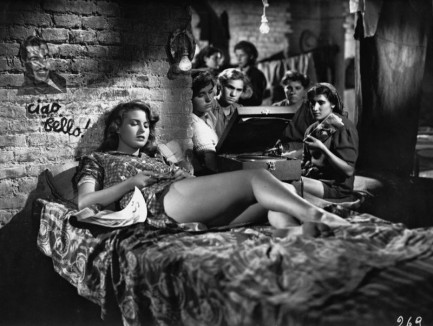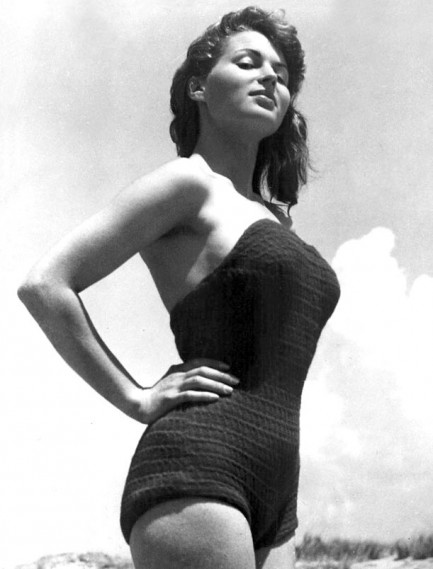 ---