Welch proves indispensable to yet another '60s caper flick.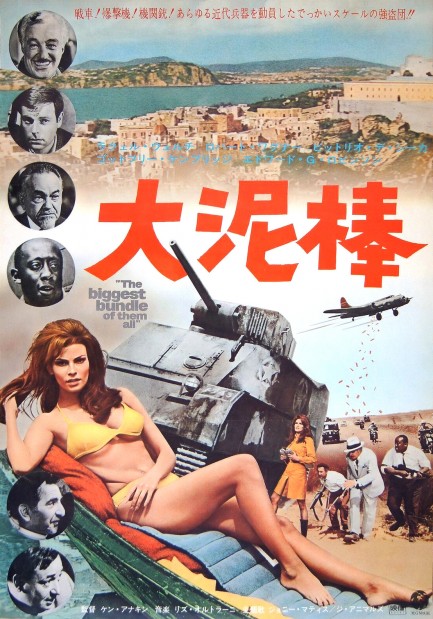 Above you see a promo poster for 大泥棒, or "Great Thief," made for the 1968 Raquel Welch/Robert Wagner caper flick The Biggest Bundle of Them All. The U.S. poster was painted by master illustrator Robert McGinnis, but we decided to show you the Japanese art instead because it's rare. There are two more Japanese promos below that are also rare. We'll get to the McGinnis version later. In the film, Wagner and his henchmen kidnap an elderly Italian gangster played by Vittorio De Sica and hold him for ransom. Problem is he has no money. At first they don't believe him, but when it finally becomes clear he's broke, Wagner and Co. try to cut bait. But De Sica is terrified all Italy will find out he couldn't pay his own ransom. His reputation would be ruined. So he convinces his kidnappers to join him in a swindle that will maintain his reputation, make him rich again, and earn the kidnappers more money than they ever imagined. De Sica becomes the boss of his own abductors.
For a crime-comedy, it's an ingenious premise, which makes it a shame it wasn't original. Another movie with an almost identical plot called The Happening was in production at Columbia, and when the studio got wind of The Biggest Bundle of Them All it threatened to sue. Metro-Goldwyn-Mayer agreed to give Columbia a cut of Bundle's profits and a legal bloodbath was avoided, but in the same way De Sica's big caper doesn't exactly play out perfectly, Bundle's profits didn't blow the roof off MGM headquarters as planned. And no wonder. It wasn't just the script that wasn't original—the film falls into the same category as continental crime capers like Charade, To Catch a Thief, and Topkapi, and those make for crowded and treacherous cinematic waters. Bundle isn't sophisticated enough, or exciting enough, or infused with enough sexual chemistry to compete with better films of its ilk.
Speaking of sexual chemistry, Welch is naturally the big attraction of any movie she's in, and we've seen enough of her work now to understand that she was more of a persona than an actress during this mid- to late-'60s period. In film after film she basically played herself. Here she smiles and quips and poses, and it's all very Welchian in that groovy way her fans had come to expect—bikinis, lingerie, go-go dancing and all. The movie would be worth far less without her. There are also supporting appearances by Edward G. Robinson and Femi Benussi, while future blaxploitation icon Godfrey Cambridge is one of the kidnappers, so there's plenty for stargazers to enjoy here, but we can't call the movie a success. If you have nothing to do some evening, it might give you a few smiles, but not a bundle of them. After premiering in the U.S. in 1968, The Biggest Bundle of Them All opened in Japan today in 1968.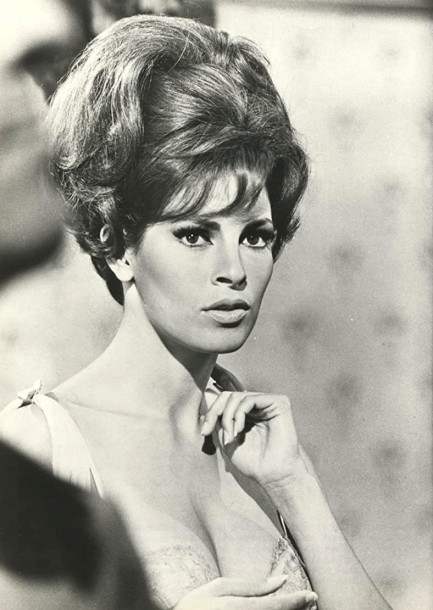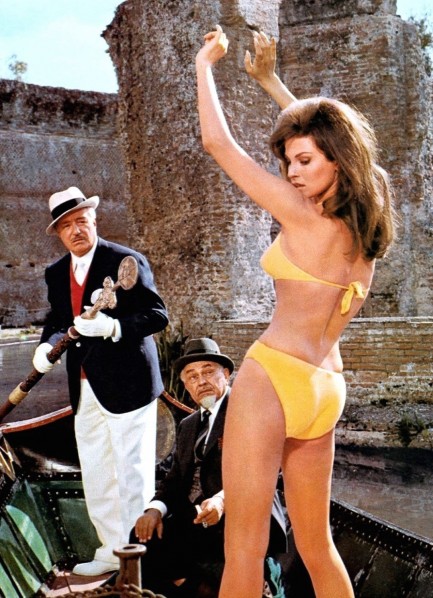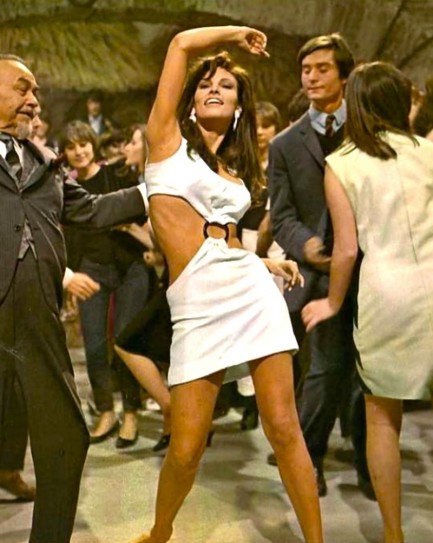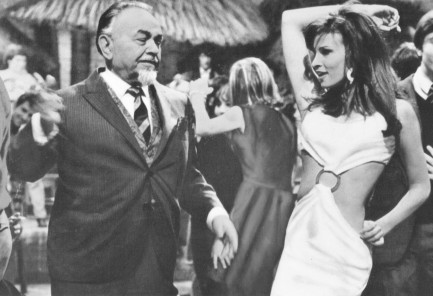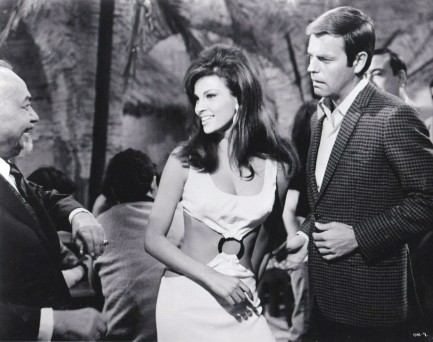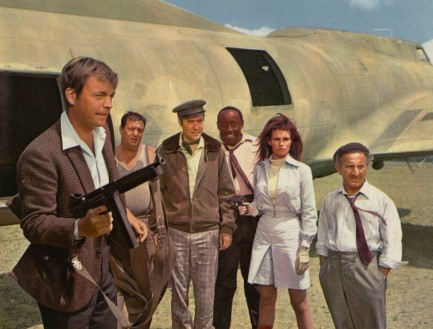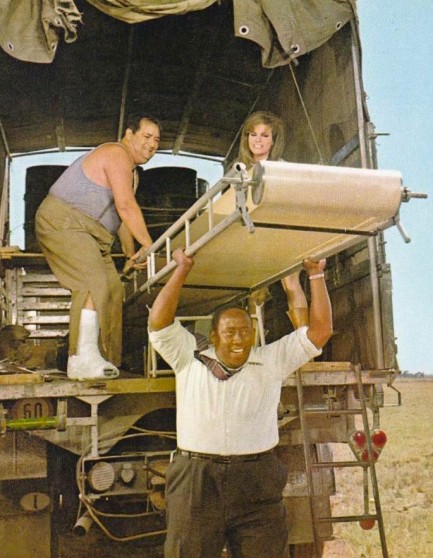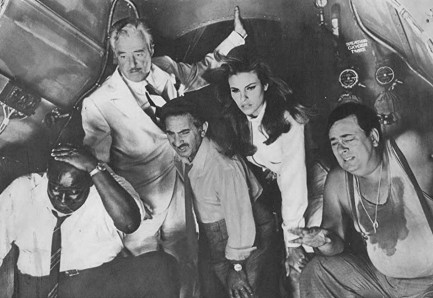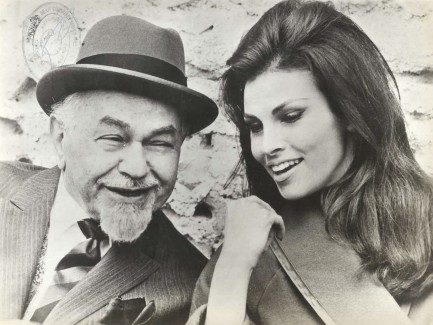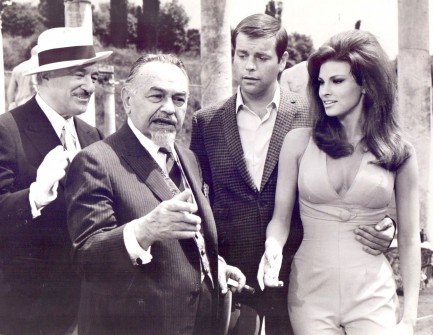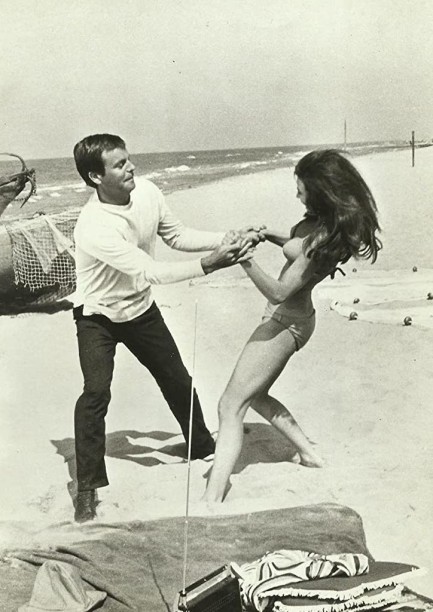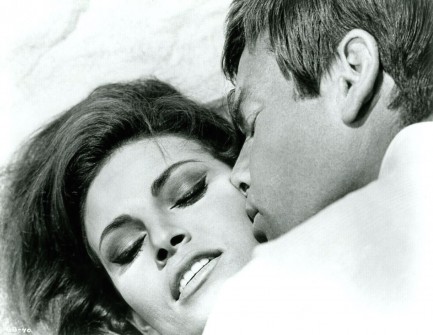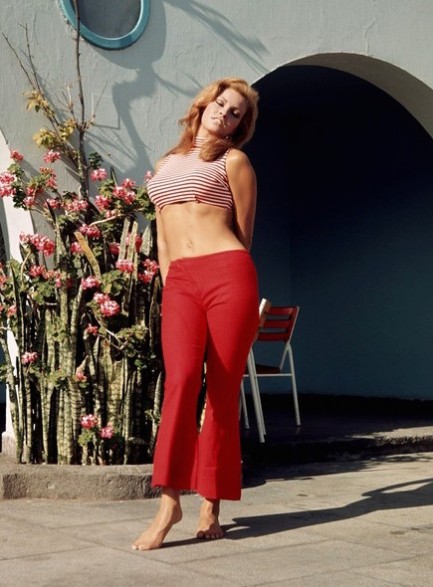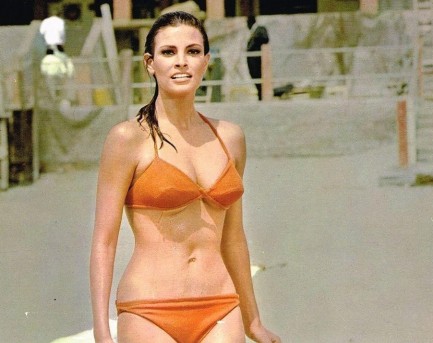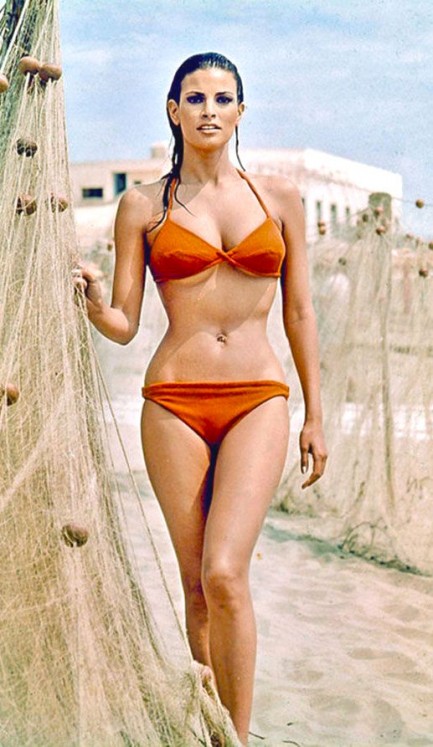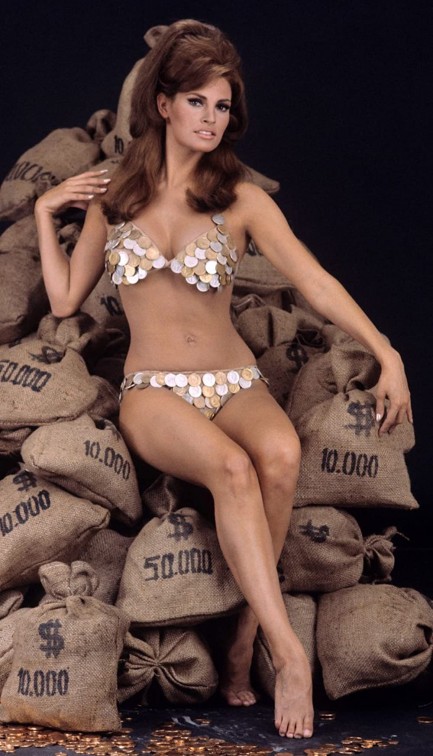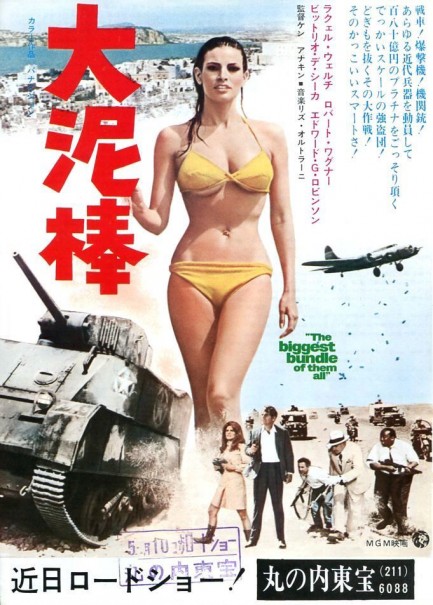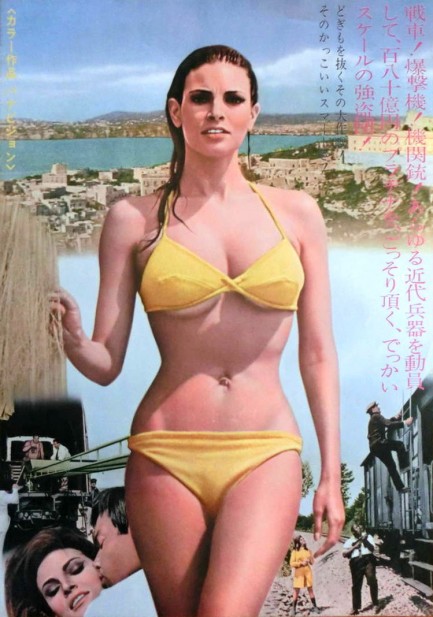 ---
Life on the edge of a razor.
Above is a Japanese poster for the 1972 blaxploitation film Come Back Charleston Blue, starring Godfrey Cambridge and Raymond St. Jacques as the Harlem detectives Gravedigger Jones and Coffin Ed Johnson. It was the sequel to the highly successful Cotton Comes to Harlem. The plot deals with the return of a legendary vigilante named Charleston Blue, who killed with a blue steel straight razor and is believed by some to be responsible for a series of recent slayings aimed at the local drug trade. He's supposed to be dead, but his casket is empty and his collection of razors has gone missing. Is he really back from beyond? You'll have to watch the movie to find out. Reviews were mixed, but there are some thrills and laughs, there's good location filming around Harlem and environs pre-gentrification, and the soundtrack by Quincy Jones and Donny Hathaway is a nice bonus. All-in-all, a middling effort, but certainly not a waste of time. Come Back Charleston Blue first played in Japan today in 1973.
---
Coffin and Gravedigger do the Harlem shake-up.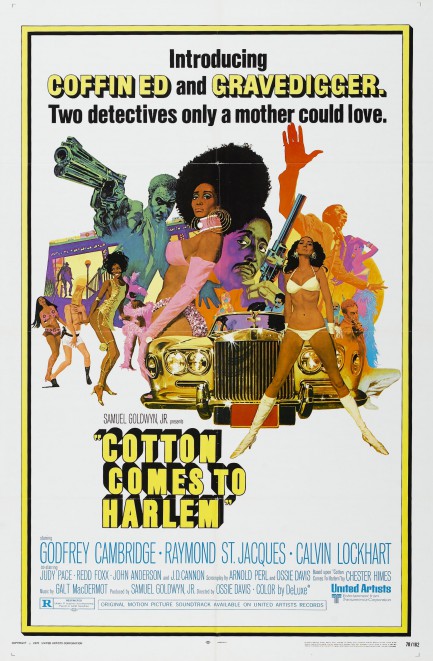 Numerous web scribes have written about Cotton Comes to Harlem, so another amateur review is not needed, but we decided to post a little something anyway because we found some nice promo images that perhaps haven't been widely seen. Those appear below (and the poster above is the work of Robert McGinnis). If you haven't watched Cotton Comes to Harlem and you appreciate blaxploitation movies check this one out. It was directed by Ossie Davis and hits all the requisite buttons—action, comedy, social commentary, and as a bonus it has two cops nicknamed Coffin Ed and Gravedigger Jones, who come from Chester Himes' source novel. It premiered in the U.S. today in 1970.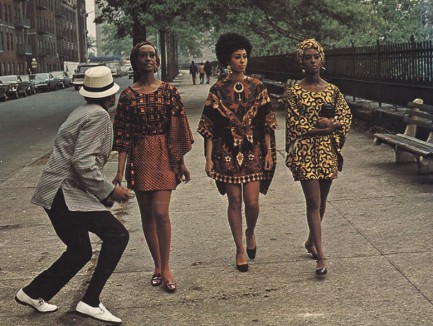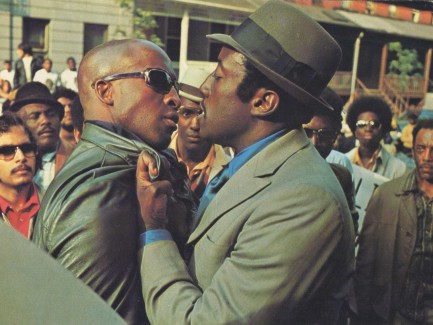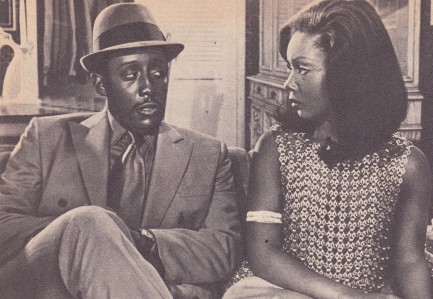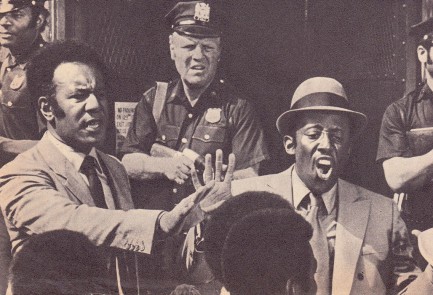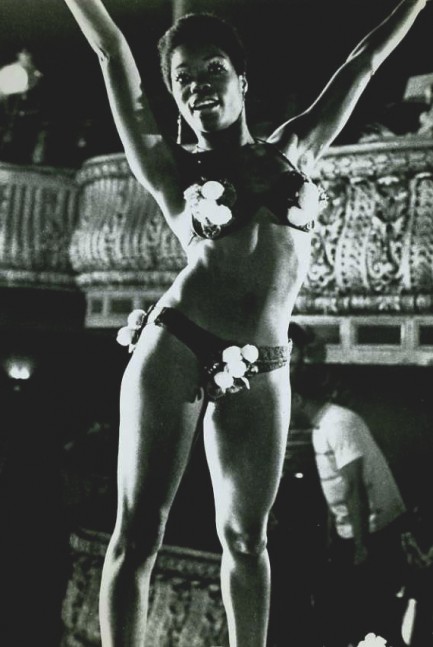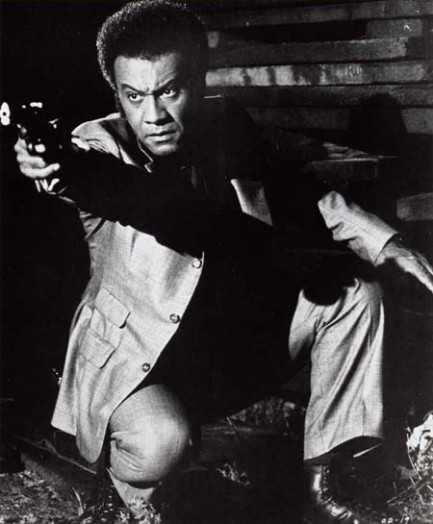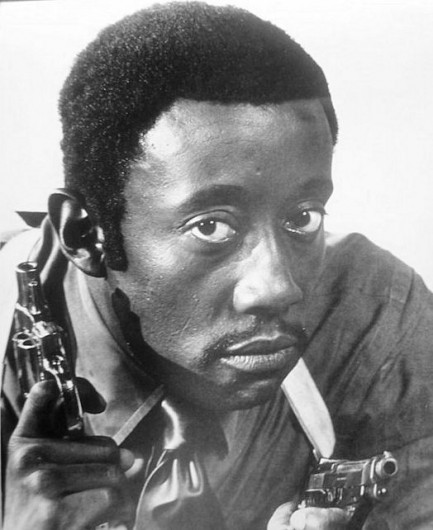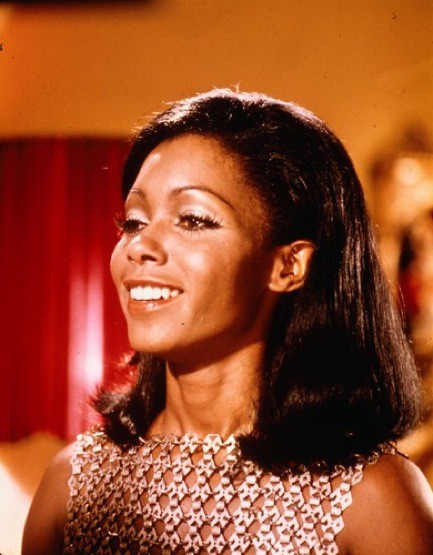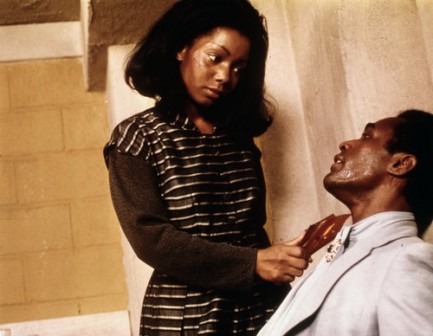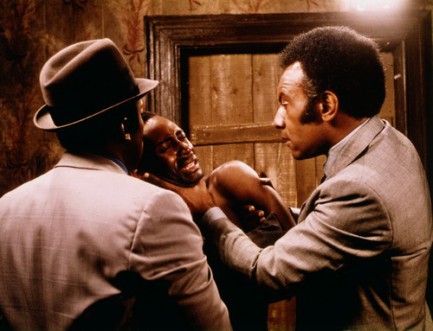 ---