This one has arms and she knows how to use them.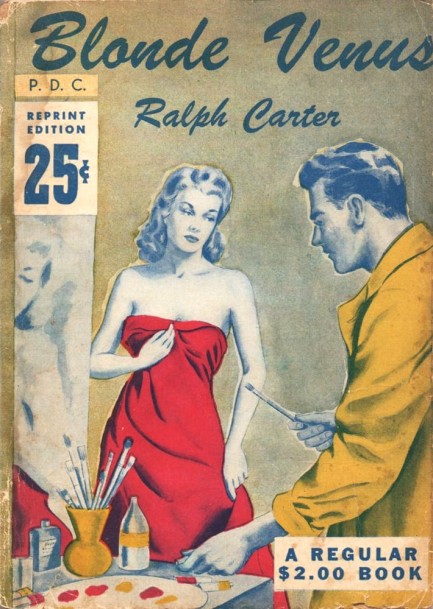 From meager expectations often great entertainment arises. Such is the case with Ralph Carter's 1945 melodrama Blonde Venus. It's the story of a Kansas farm girl who goes to New York City to become a writer and finds that people are more interested in her body than her brain. We were surprised by this one. It's better than we expected for three reasons.
First, its protagonist Wandalee Fernald is uniquely likeable for a female character playing out the male author's outdated Madonna/whore dichotomy. Often male writers fumble that theme, but Carter makes his take on it work.
Second, the narrative explores the change in attitudes toward sex that occurred during World War II, a time when the idea of female virginity before marriage was being temporarily tossed out the window due to the realization that life could be cut short.
And third, in a country that was rapidly urbanizing, the story makes good use of the tension between smalltown provincialism and big city cynicism, a struggle Wandalee internalizes as she tries to find out who she is.
Throughout the book we wondered whether she would end up with the backward hayseed hurt by her loss of purity or the jaded urbanite who accepts her as is but can't offer love in the romantic sense. Well, it turns out she chooses neither, and finds real love in New York City after all. That's a spoiler, but are you really going to seek out this flimsy old paperback? We don't think so. But if you happen to run across a copy, it's worth a read.
---
Uncensored takes readers from New York City to Spain to Havana in search of dirt.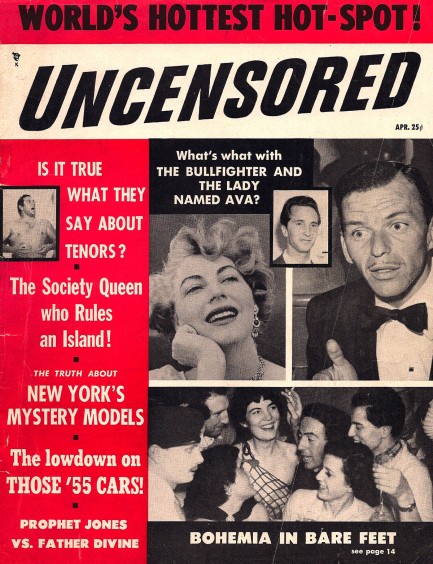 Uncensored returns to Pulp Intl. for the first time in over a year with an issue published this month in 1955. The story of Ava Gardner and Frank Sinatra's tumultuous relationship (and the Spanish bullfighter who helped ruin it) has been covered numerous times, so no need to get into it again just now, but the photos are certainly worth a look. Uncensored shares other nice images as well. There's Eartha Kitt (described as not much to look at "unlike such Negro beauties as Dorothy Dandridge and Lena Horne"), Sarita Montiel (who in Mexico was allegedly on the receiving end of a horsewhipping by Miguel Aleman's jealous wife), and Marlene Dietrich (seen both onstage performing and offstage fulfilling a G.I.'s request for a kiss). The latter photo, from 1945, appeared in Life and many other magazines and remains one of the most famous Dietrich images. So Hollywood starlets take note: if you want millions of dollars in free publicity, no need to get arrested or leak nude photos—just kiss a fan.
Uncensored
readers also meet Father Divine, (who we wrote about here), his alleged rival Prophet Jones, get a glimpse of nightlife in the so-called Bohemia of NYC's Greenwich Village, and are introduced to "The World's Hottest Hot Spot," Havana, Cuba. Readers see photos of an actual drug deal taking place on some backstreet and learn that the city is "Babylonian bedlam," where "one can buy marijuana, cocaine, forbidden wormwood liquor, illegal bon bons, or just oblivion." There's a photo of a woman outside a revolving repository at Havana's Orfanato Beneficia (Beneficia Orphanage) where mothers could leave their unwanted babies as easily as mailing a postcard. The caption on the photo? "Despite its bawdiness, Havana has a heart." A baby depository? Is it any wonder there was a revolution? Twenty-four scans below for your enjoyment.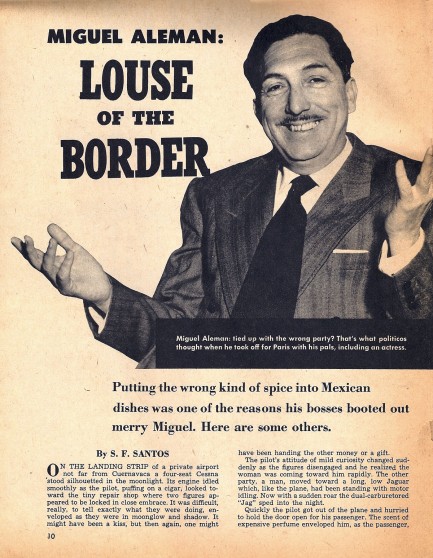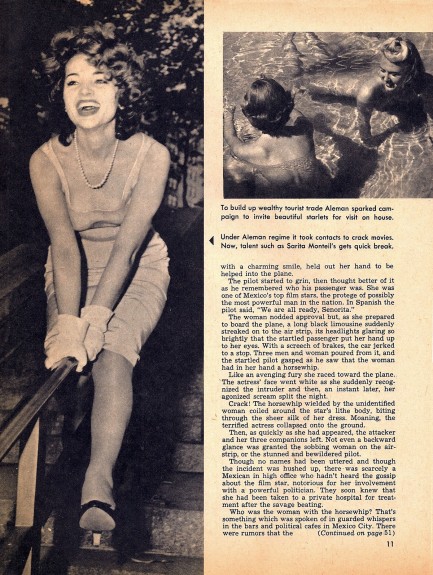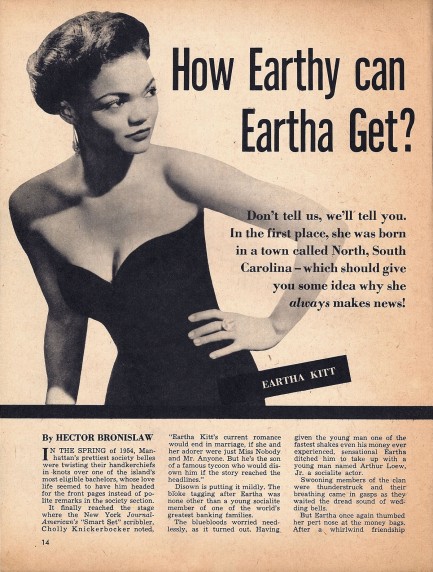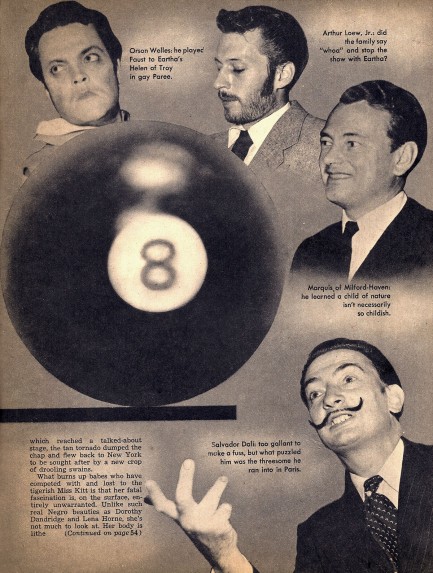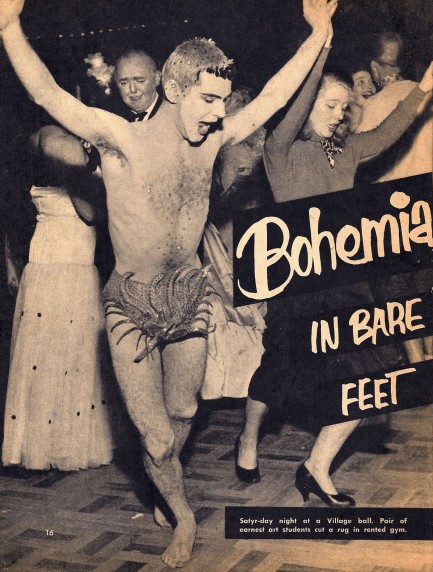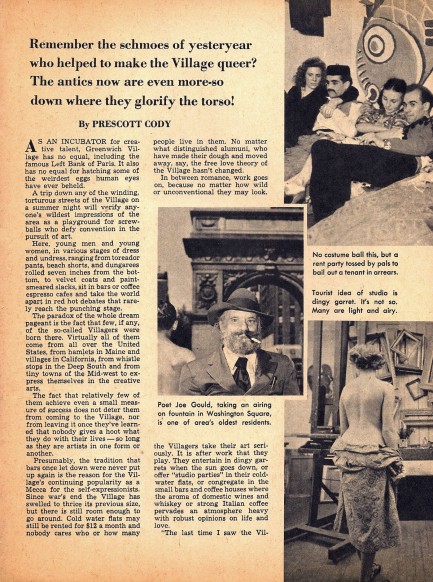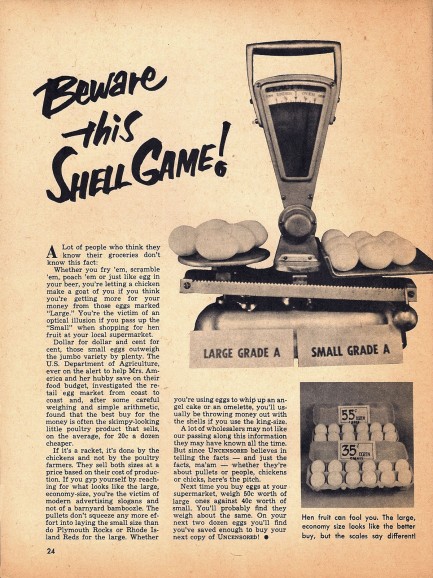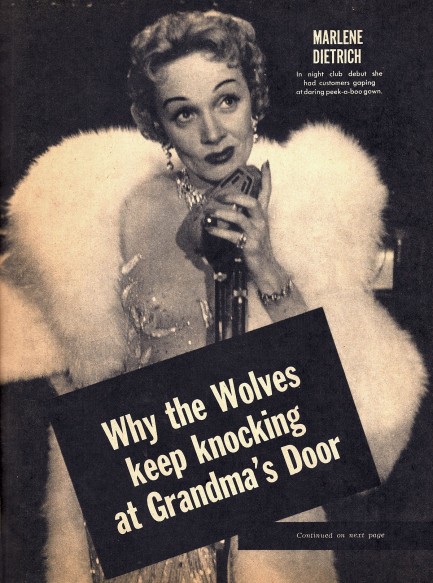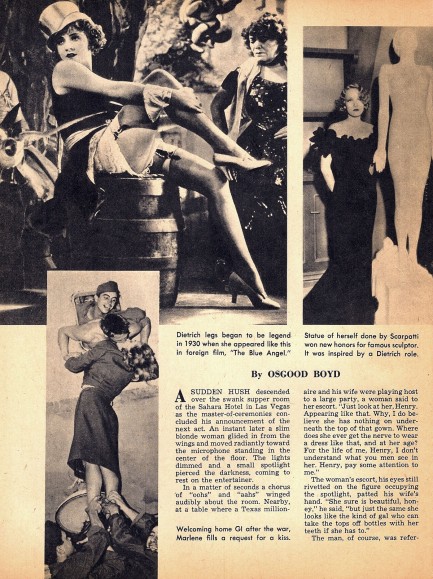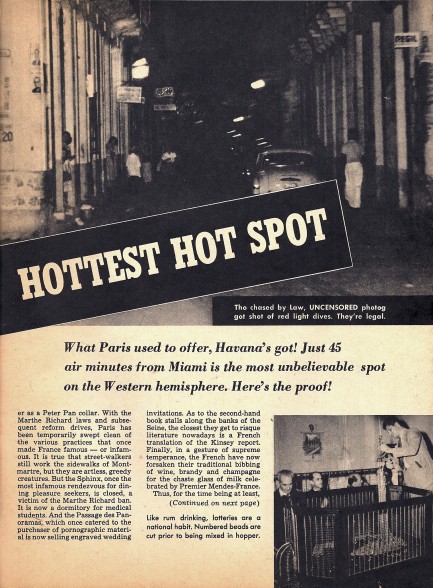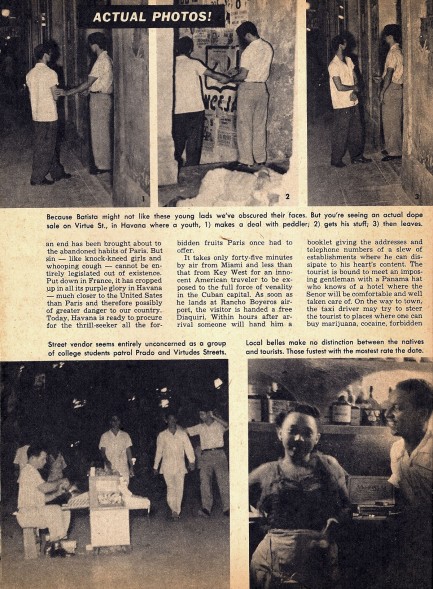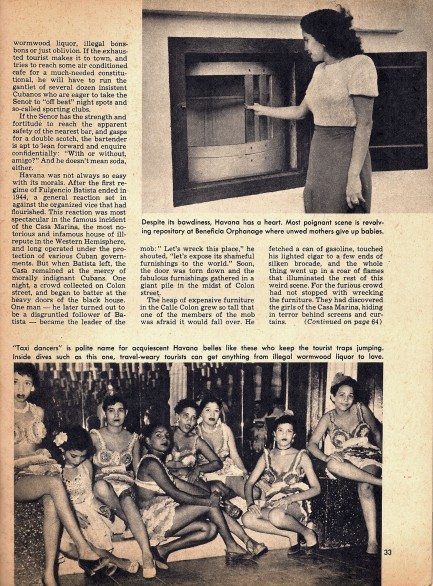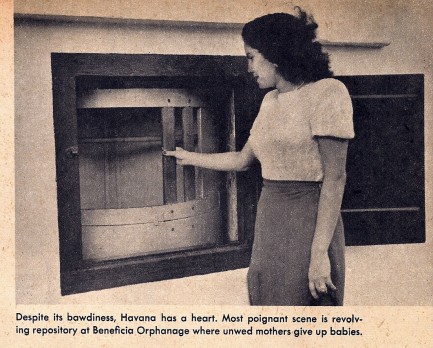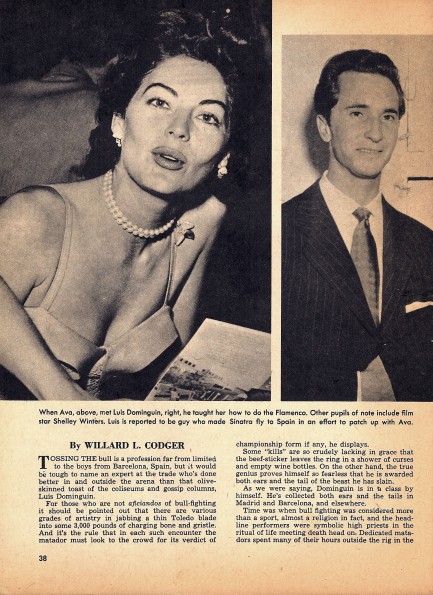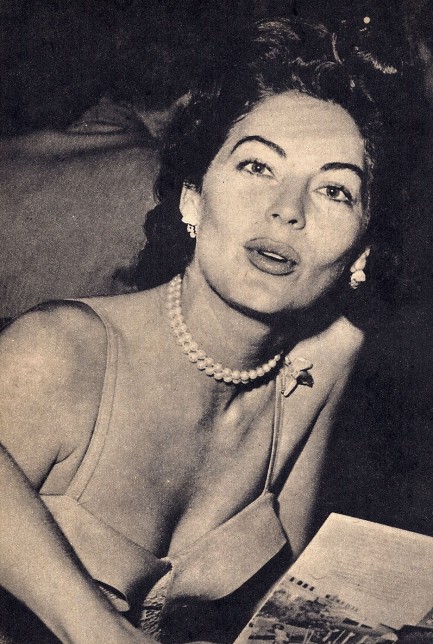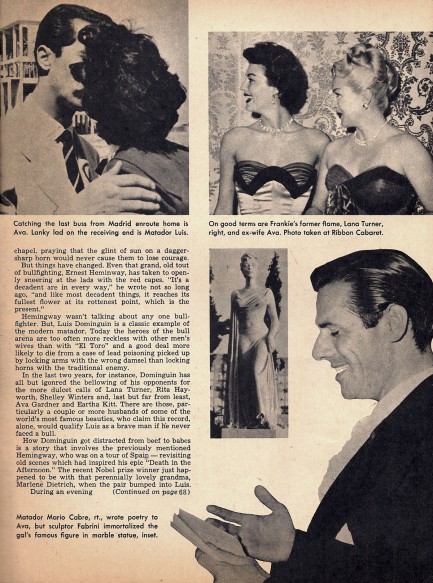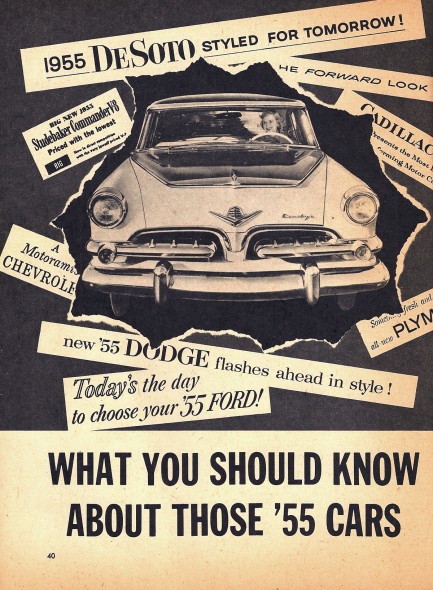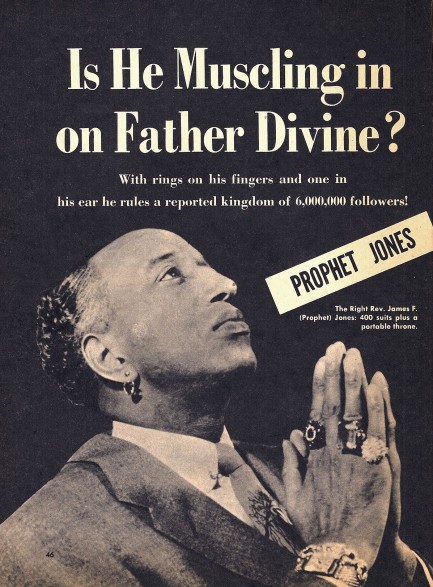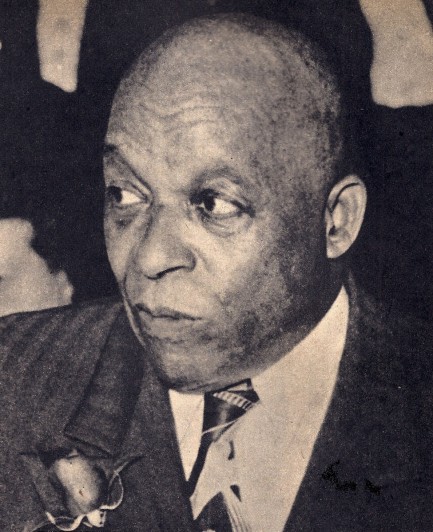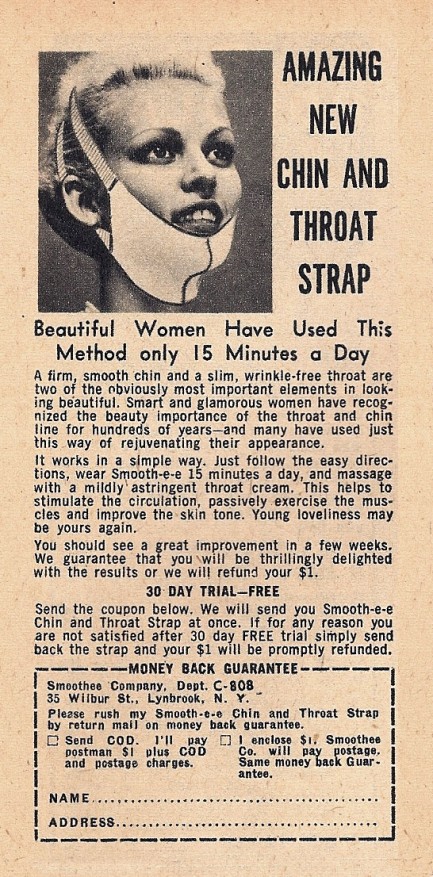 ---
Fame can be such a drag sometimes.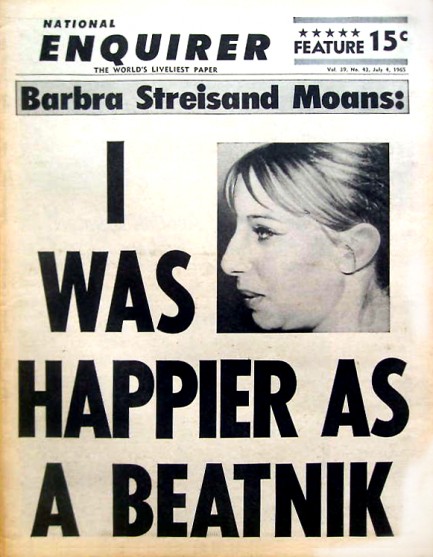 Above, a July 4 1965 issue of National Enquirer with Barbra Streisand on the cover and a lamentation inside on the hollowness of fame and fortune. Streisand was discovered singing in a Greenwich Village gay bar in 1960 and made her first appearance on television the next year on Jack Paar's show. In 1964 she scored a Broadway hit playing Fanny Brice in the rags to riches musical Funny Girl, and her career took off from there. We don't know if she ever actually claimed she was happier before her fame. If she did, all we can say is that into everyone's life some rain must fall. And if that rain happens to be in the form of millions and millions of dollars, well, you just have to deal.
---