And now an important message from the underbelly of American publishing.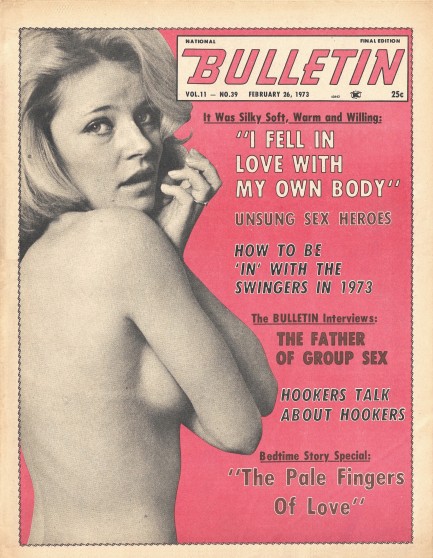 And the message is: sex sells. It's been several years since we delved into an issue of National Bulletin. It was the brainchild of New Rochelle, New York based Beta Publications, which was also behind Spotlite Extra and Close-Up Extra. All Beta's tabloids were about nudity, and this issue, published today in 1973, continues the trend. Bulletin editors used handout photos to build the issue. Handouts were, we've mentioned before, photos sent around to magazines for purposes ranging from promoting movies to generating exposure for unknown models. Of course, the process works properly only if the photos are credited, and few in this Bulletin are, not even the cover model. One face is recognizable to us, though—actress and sex symbol Nadia Cassini, whose image is used to illustrate a feature called "You Name It...We've Done It," about two women experimenting with some juicy nouvelle cuisine.
Handout photos were never meant to be used without credit, but back then it wasn't possible for publicists to know what happened to all the shots they sent out. Generally they asked magazines to send clippings back to the agency, and those mailings were then compiled into folders that publicists shared with clients to prove the efficacy of their work. But if a tabloid like Bulletin simply never mailed any clippings, publicists never knew their clients' photos had been used. A good thing, because we have a feeling Cassini wouldn't have wanted to be described as "inching her tongue between the lips of [a woman's] vee." Although, personally, we can't think of a better usage of spare time. In any case, a lot of women were borrowed to create this nudity packed issue of National Bulletin, and we doubt any of them were properly credited. Twenty-plus scans below.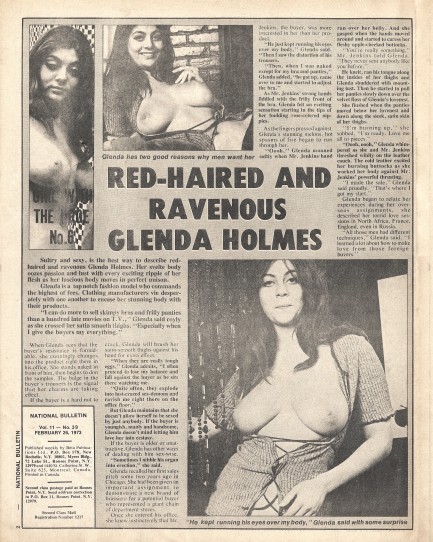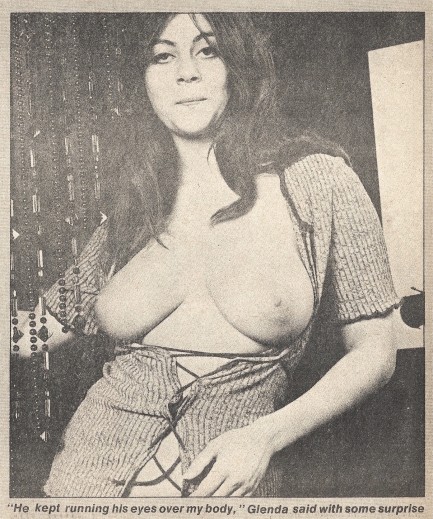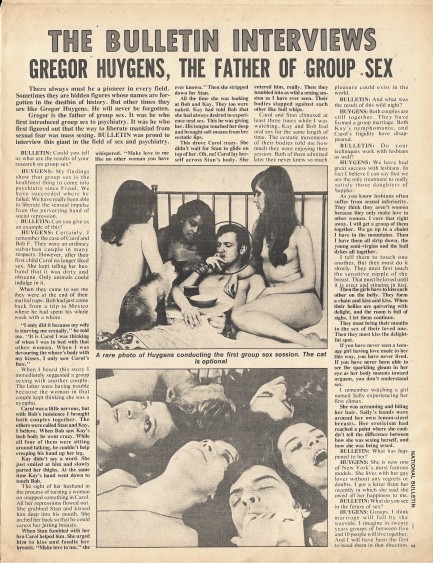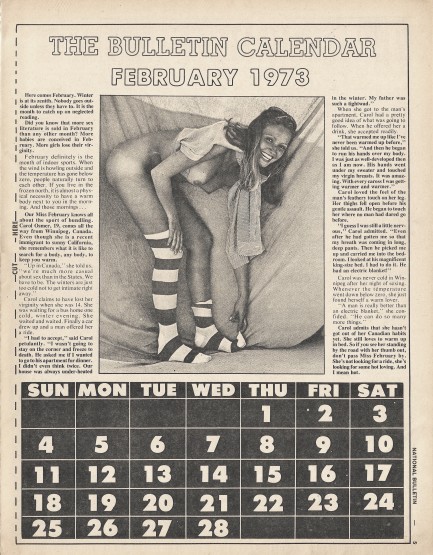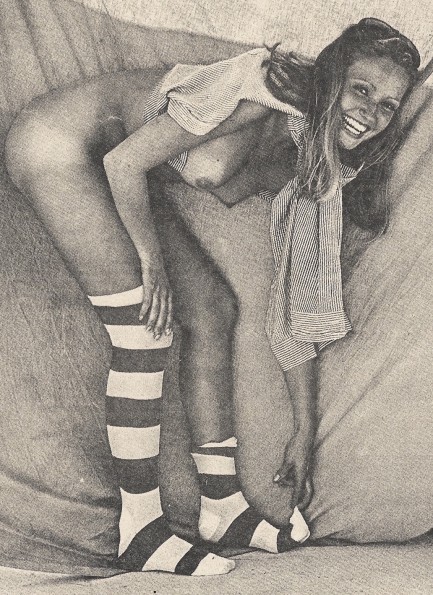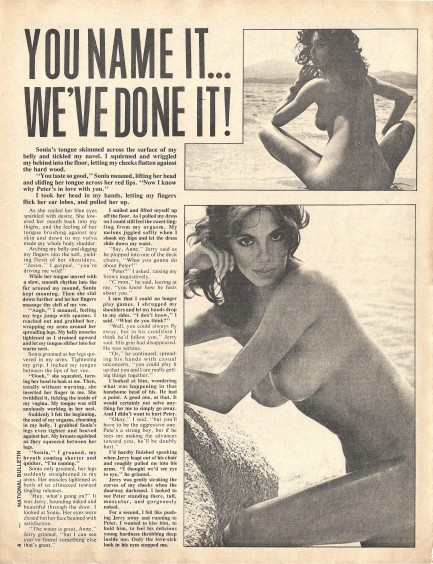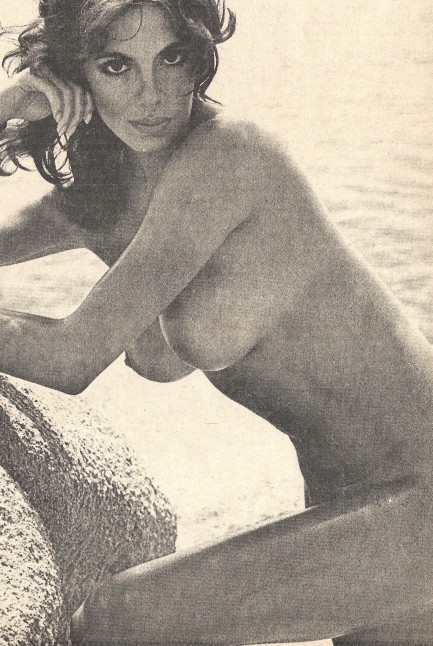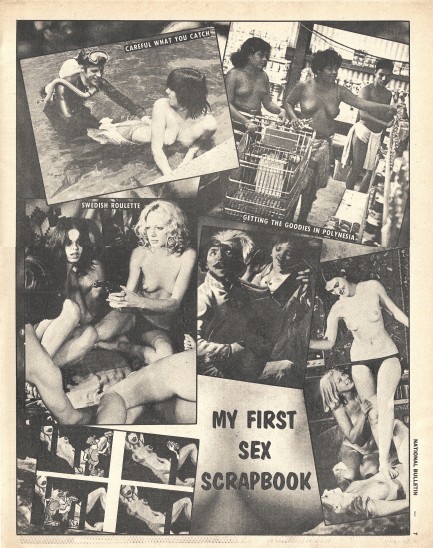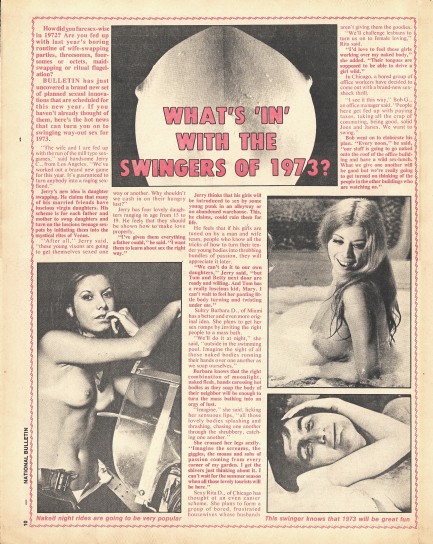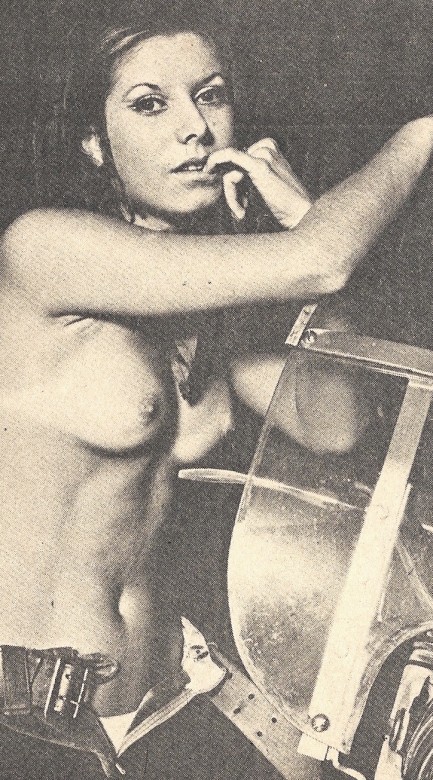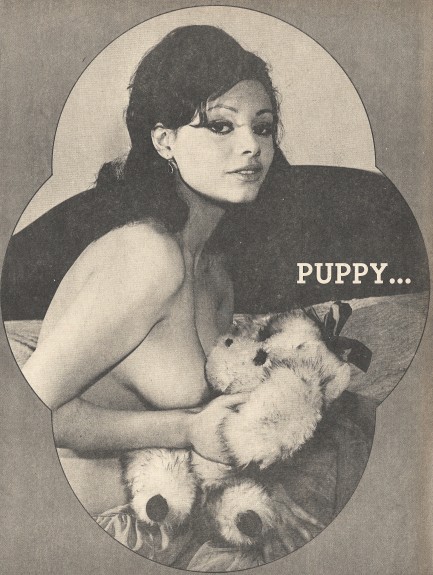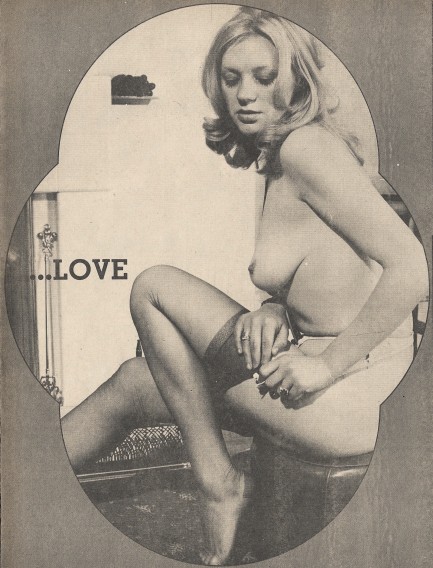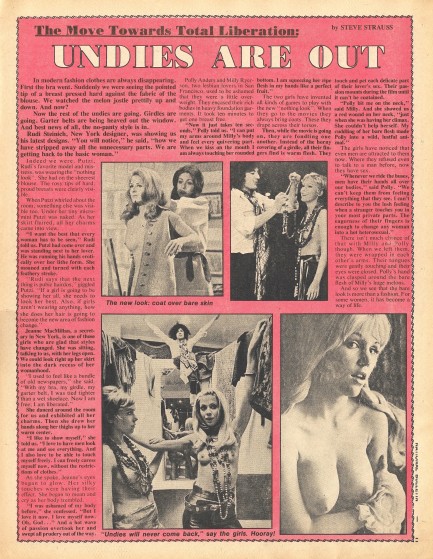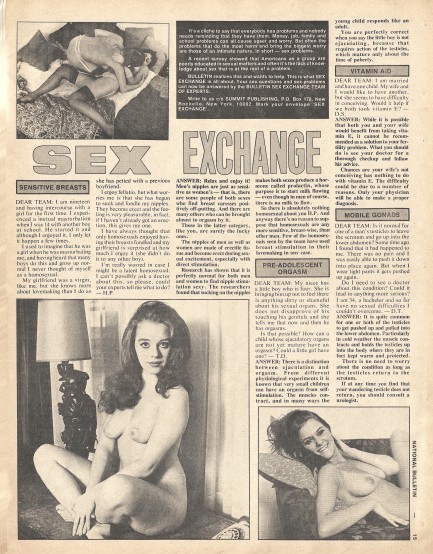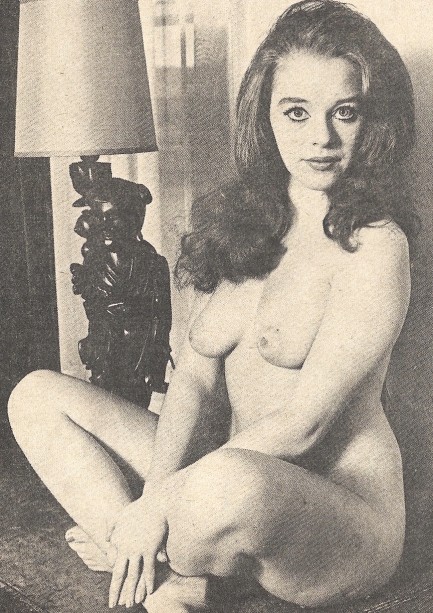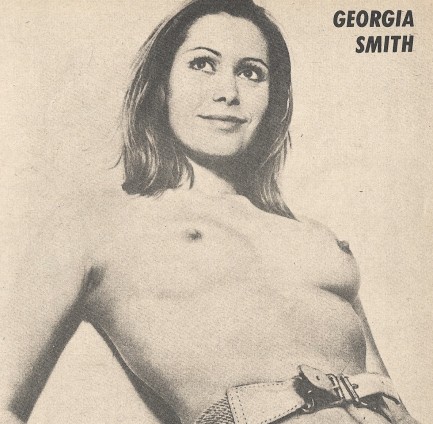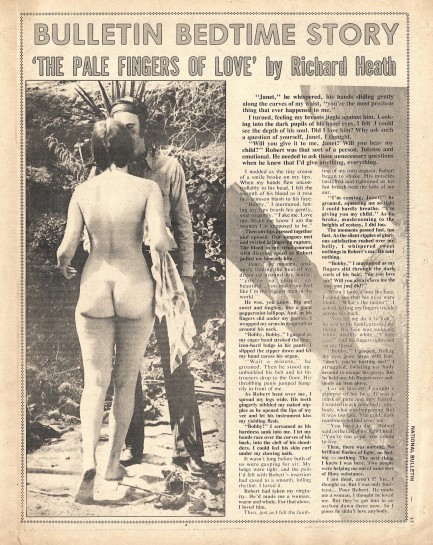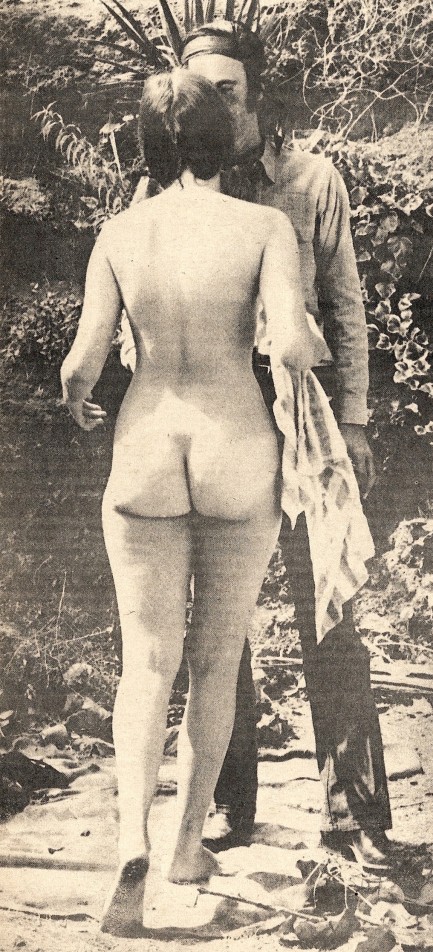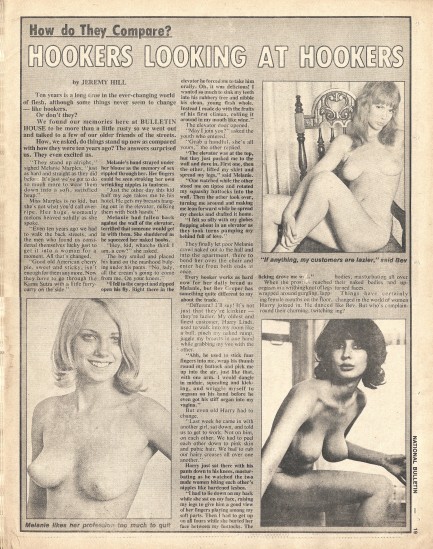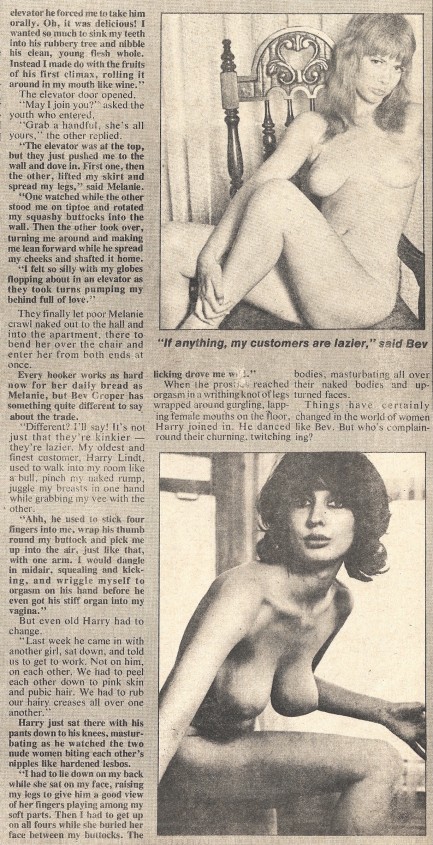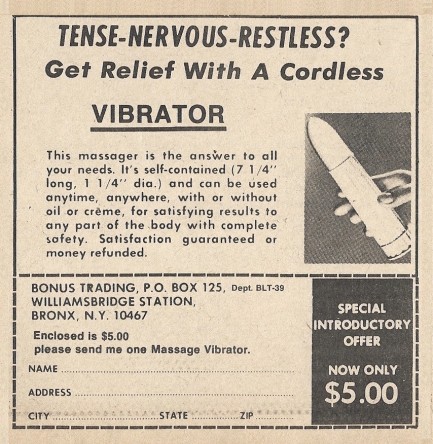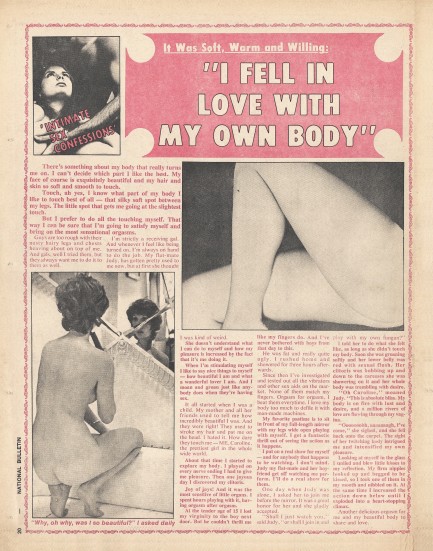 ---