I knew you were really a guy all along, darling. There were clues—your walk, your love of violent sports, the bulge in your shorts...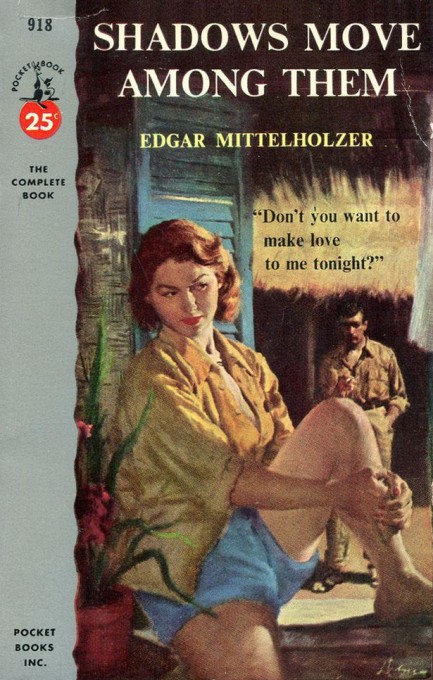 We praise paperback art generally. We see merit in most efforts. But it raises the question: What is an unsuccessful piece of art? Well, we think this 1952 Pocket Books cover for Edgar Mittelholzer's 1951 novel Shadows Move Among Them is a major oops from illustrator Tom Dunn. He was better on other covers, but the guy Dunn wrong here. While it would be absolutely awesome if this book were about a love affair with a transvestite, it's actually a whites-in-the-tropics novel, with the overheated land this time being British Guiana.
Mittleholzer was born and raised there, so he was writing what he knew. Plotwise, you have an isolated colony of people, which in an eerie precursor to Jim Jones and Jonestown, is led by a charismatic minister. This person, Reverend Harmston, calls his enclave Berkelhoost, and its inhabitants are there to escape civilization for a more liberated way of living. Into this setting comes the main character Gregory Hawke, who's the reverend's nephew and is sorely in need of a life reset. He's described as a shadow of his former self, and others in the colony are suggested to be mere shadows also.
Mittelholzer is considered one of the most important novelists to originate from the Caribbean (for those inclined to lump a region so geographically and culturally diverse into its own genre). Mittleholzer was a serious, ambitious writer, and he was prolific too, cranking out twenty-six books. While his family was white, some genetic quirk left him "swarthy," as he described himself, and it was a disappointment to his father. This burden of ethnic inadequacy informed his fiction, and gave his whites-in-the-tropics stories more than the usual emotional heft.
Mittelholzer never made a fortune writing, but he's had a small revival the last twenty years, and many of his books are available. Since he was born in 1905 he never got to experience this increased interest. In fact, he died earlier than he should have, via suicide at age sixty. Apparently, this act was partly caused by his inability to make more than a subsistence living at his chosen profession. It's a fate that's befallen everyone from Sylvia Plath to John Kennedy Toole, so he's in esteemed company. We haven't read Shadows Move Among Them but we may fit it into our reading list, because as foreigners living abroad we identify with these kinds of books. If we do we'll report back.


---
Drinking over the limit.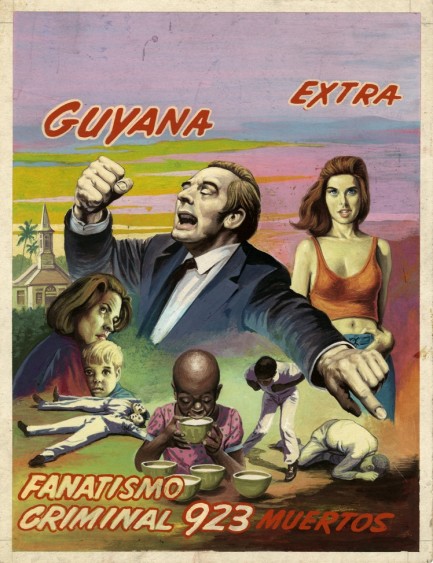 Above, exceedingly rare Mexican cover art for a pulp-style comic book about the mass suicide/mass murder of more than 900 people at the Peoples Temple Agricultural Project of Rev. Jim Jones in Jonestown, Guyana. That event, from which the current U.S. English phrase "drank the Kool-Aid" is derived (though group members actually drank Flavor Aid), occurred today in 1978.
---
You can take Police Gazette's sex advice if you want, but you're probably risking your life.
We have yet another early 1970s National Police Gazette from the stack we bought a while back, this one from August 1973 with cover star Irma Smith, who appeared in exactly one film during her Hollywood career. Inside, we're treated to a story on the world's greatest electronic surveillance operative (the unfortunately named Theodore Ratnoff), we hear Muhammad Ali's theory on why he lost the heavyweight boxing title to Ken Norton (having his jaw broken by Norton had a little something to do with it), and we learn about a Brit who went native, married a Guyanese woman, and fought an alligator to prove his manhood. We also are treated to a quiz concerning what makes a man a great lover. Some of the answers might surprise you. For instance, cutting one's toenails regularly is important, but bathing every day is actually a bad idea, and not smoking earns you a big fat zero on their score card. Our favorite question concerns whether great lovers respect the sanctity of marriage. The answer, apparently, is no. Which causes us to wonder how often great lovers are murdered, dismembered and dumped in swamps by irate husbands. Unfortunately Gazette's crack scientific team has no research on that. Follow their advice at your peril. We've posted some scans below, and you can see all our other Gazette postings here.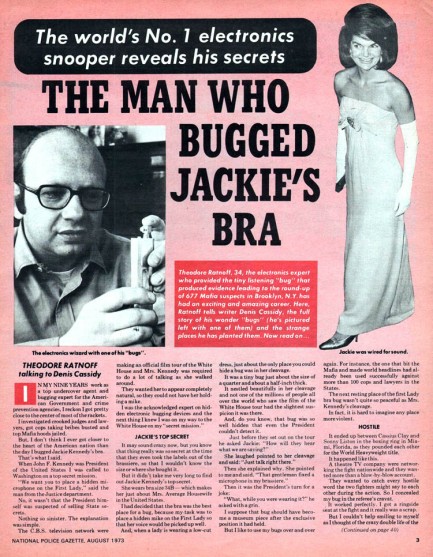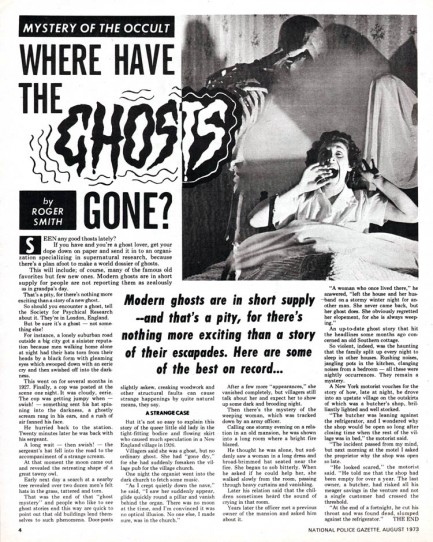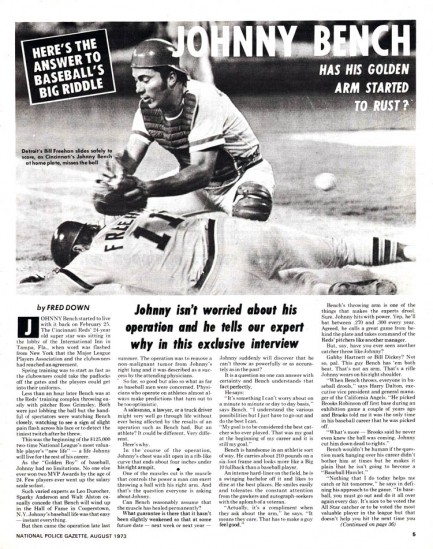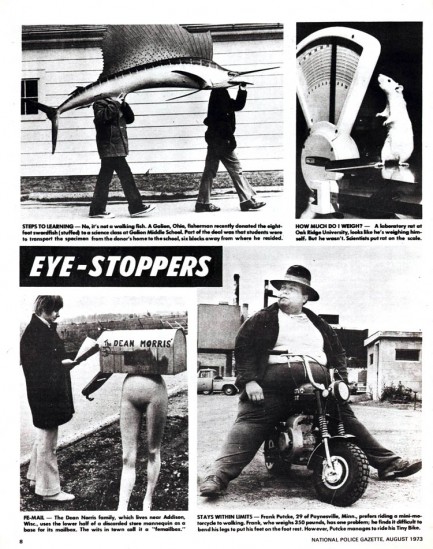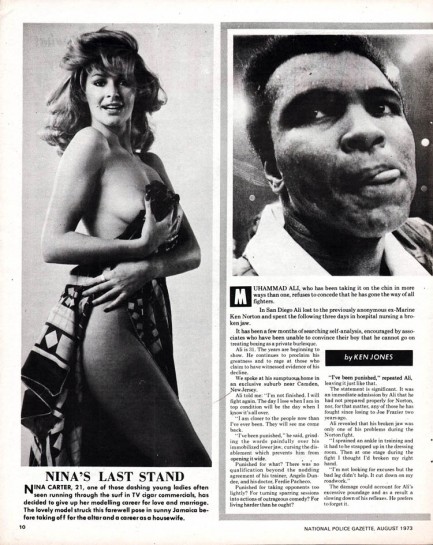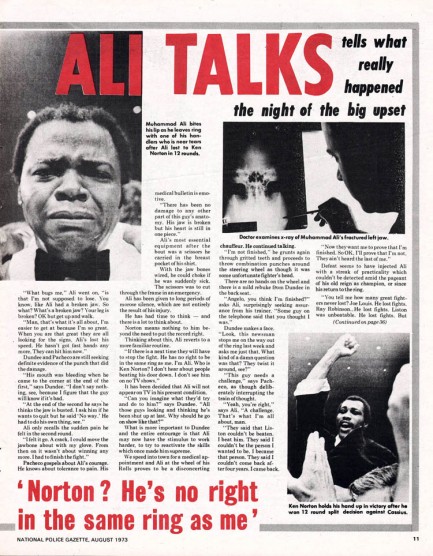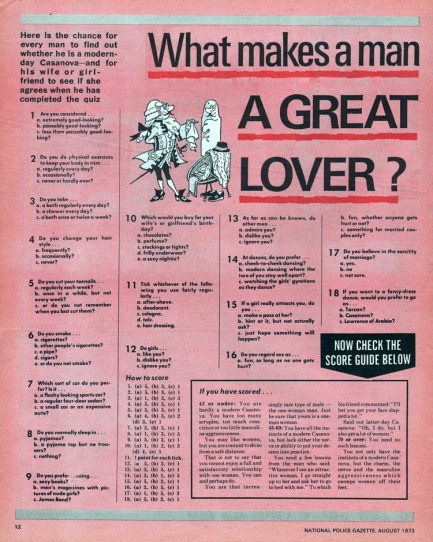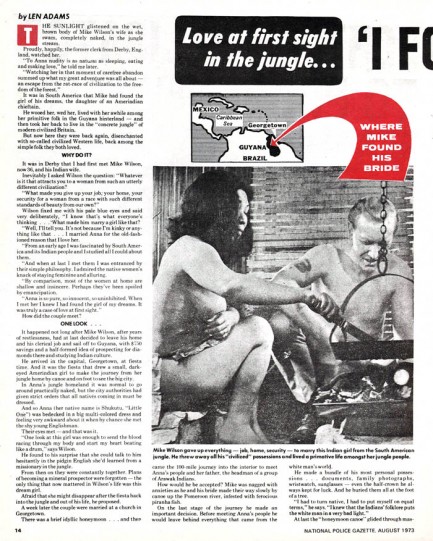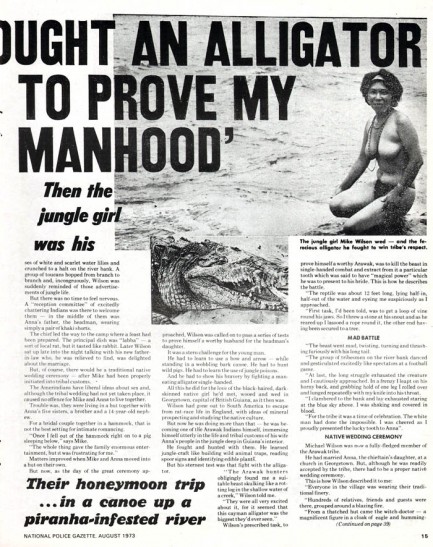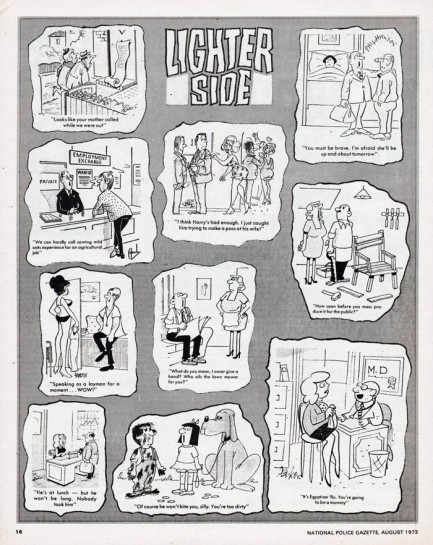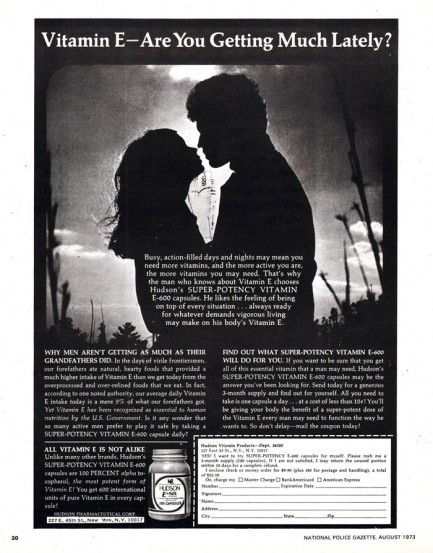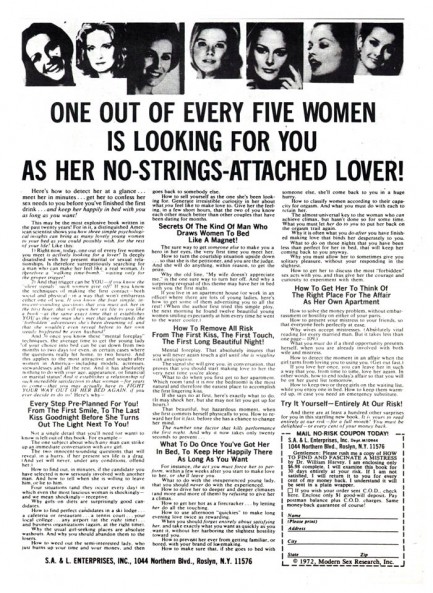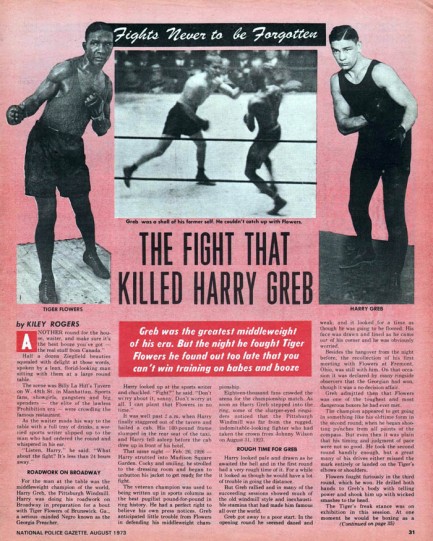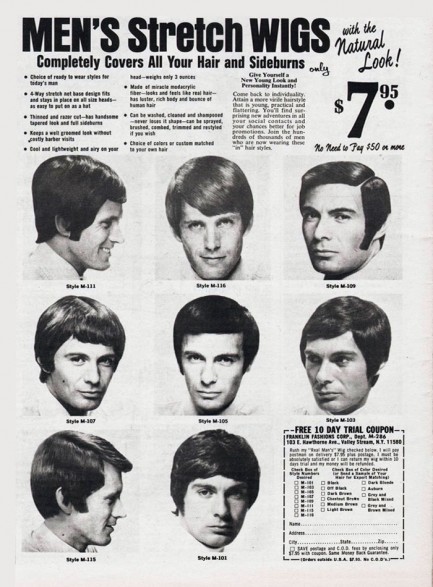 ---