Any educator will tell you the same, my dear—the key to learning is excellent teacher/student relations.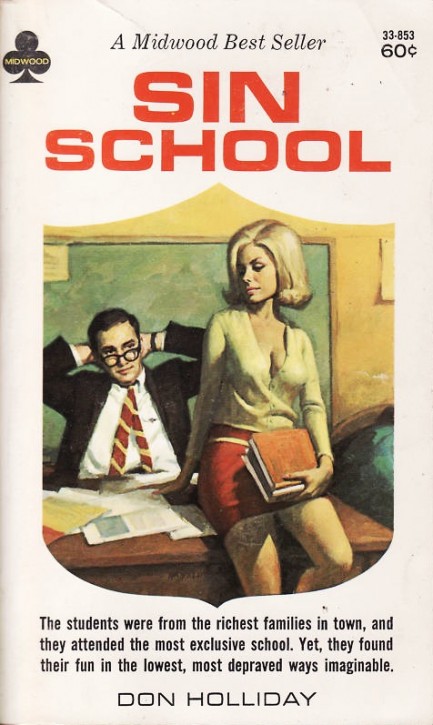 Above, a cover of the 1959 sleaze paperback Sin School, brought to us by Midwood and its house pseudonym Don Holliday. This was actually written by Hal Dresner, according to Vintage Sleaze, and if you want to see an alternate cover check their website here.
---
There's nothing like a long soak in the tub.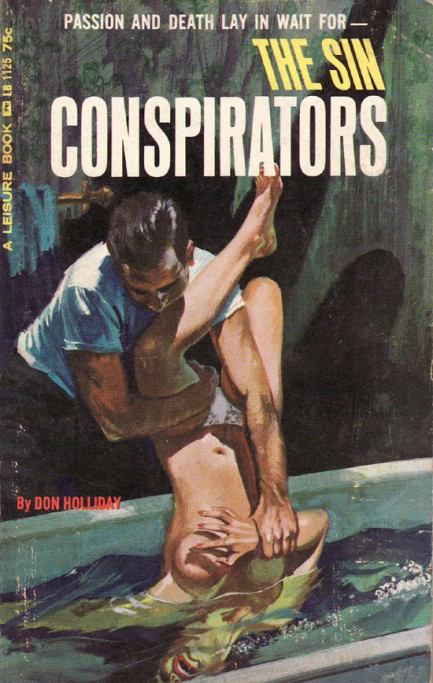 Don Holliday was yet another 1960s sleaze author who existed only as a pseudonym. This one was inhabited by Hal Dresner, Lawrence Block, John Jakes, Victor Banis and other sometime sexploitation writers. We don't know which one wrote The Sin Conspirators for Greenleaf Classics' sleaze imprint Leisure Books, but with a cover this brutal, it's probably good he distanced himself. Unless the man is only demonstrating how in high school the other kids used to give him swirlies, it isn't going to be just a bad hair day for his companion, but a bad air day. We're working up a more comprehensive post on these Greenleaf paperbacks, so keep an eye out.
---