In case of emergency—jump.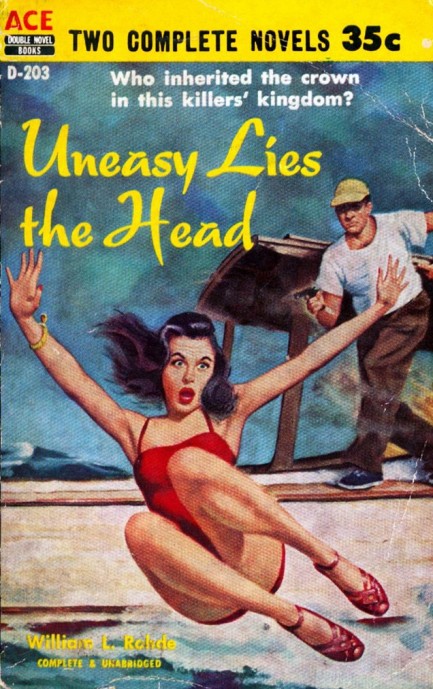 Consider these a small subset of our collection of falling covers—call them desperate leaps. The interesting part is if the gunmen weren't there, both women would look like they were having fun. The art is by Harry Barton, 1957, and Rudolph Belarski, 1948.
---
Stop whining. You deserve this bullet and you know it.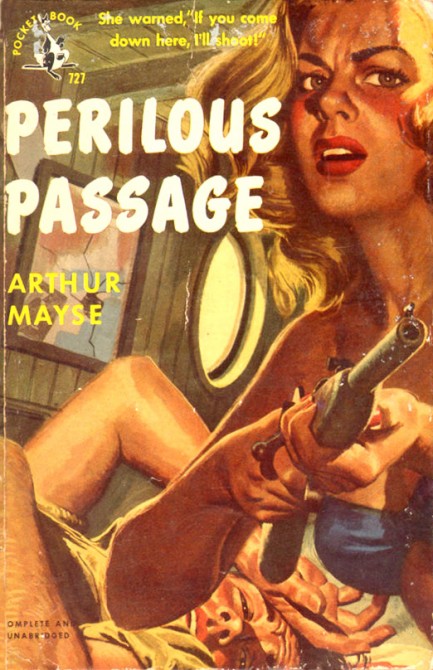 We love pulp covers featuring armed women. But we especially love them when the women are directing their attention toward the viewer. Since pulp is read primarily by men, such illustrations speak implicitly about a man's thwarted expectations, and conversely of threatened women turning the tables to become empowered. We see this above, where a beleaguered woman defends her helpless man against an enemy we can't see because we're living inside his body. Below are thirteen more examples of women menacing you the viewer, with art by James Avanti, Robert Maguire, Harry Schaare, Rudolph Belaski, Harry Barton, and others. Thanks to flickr.com for some of these.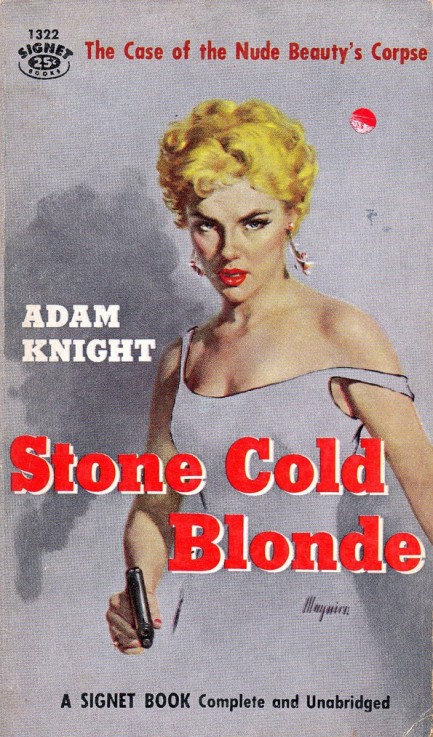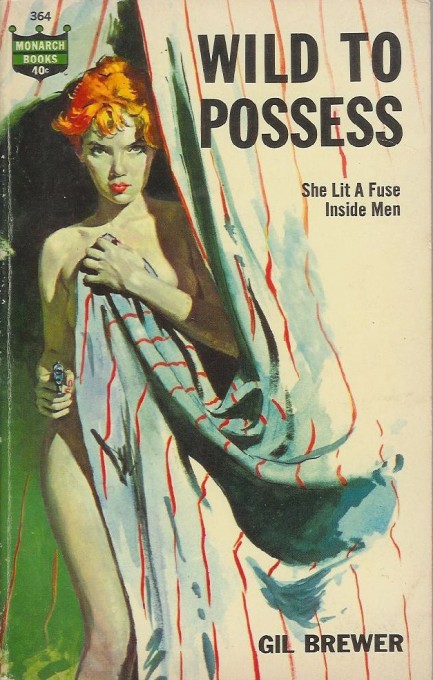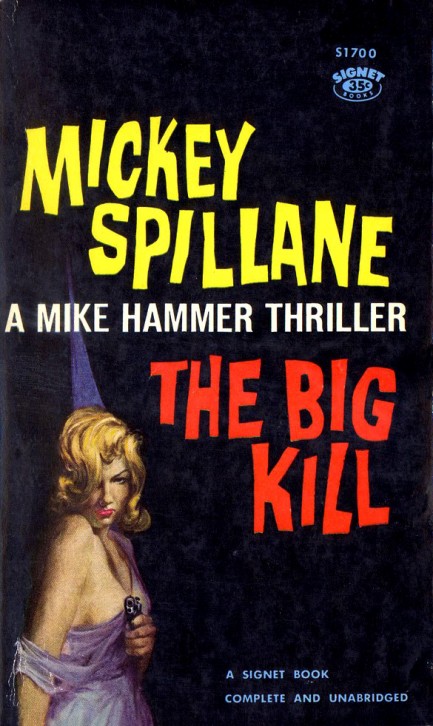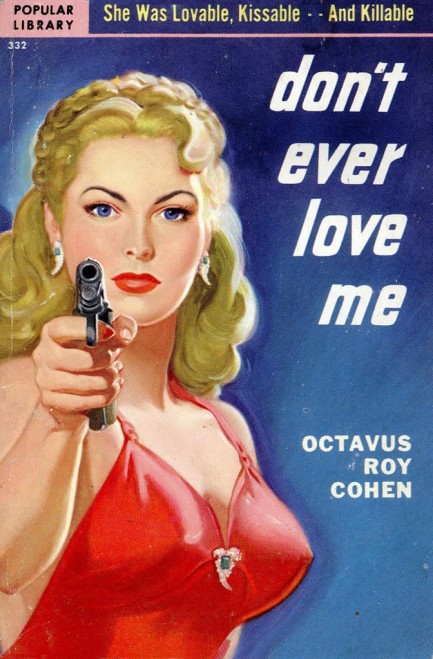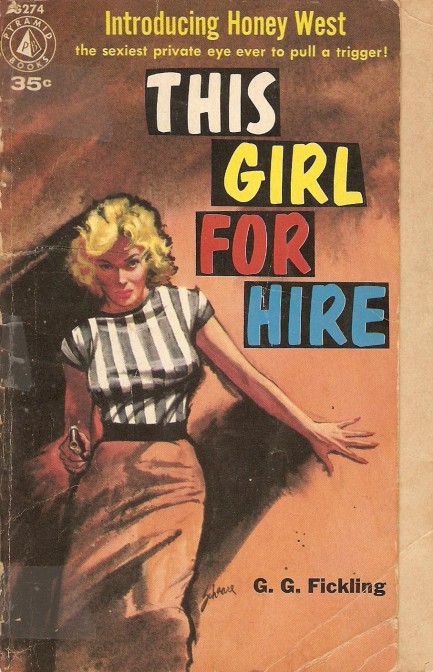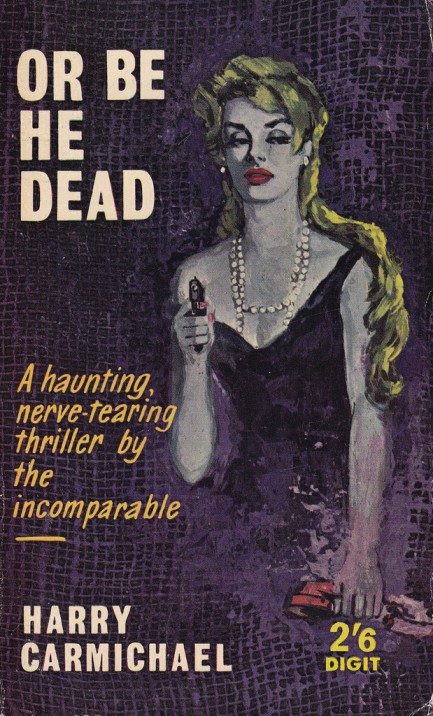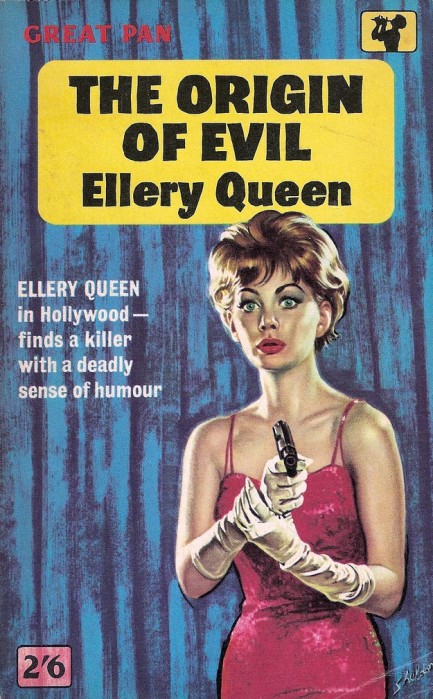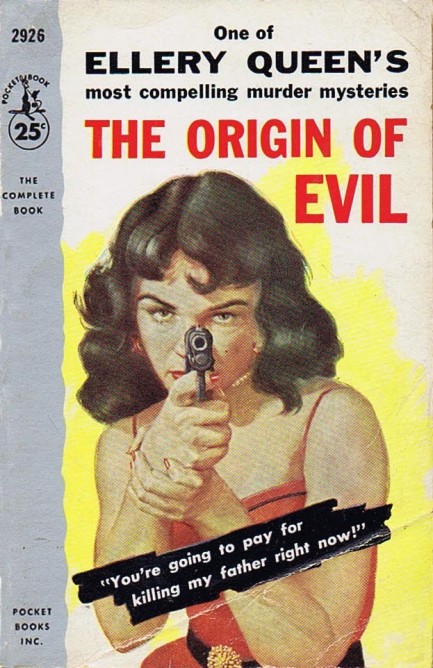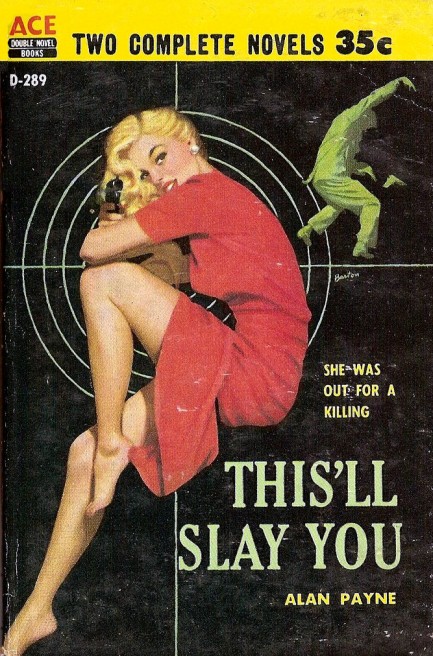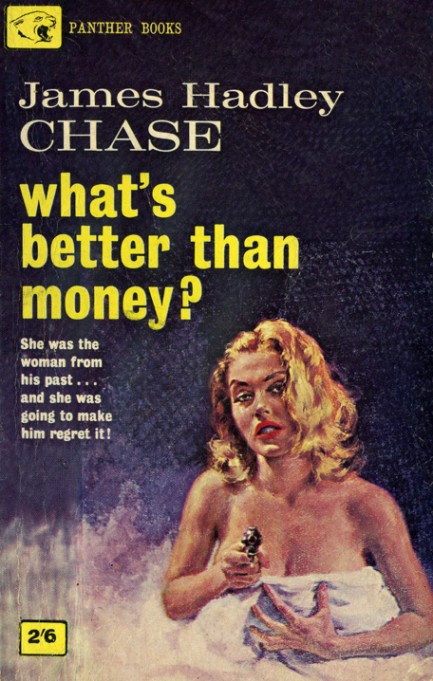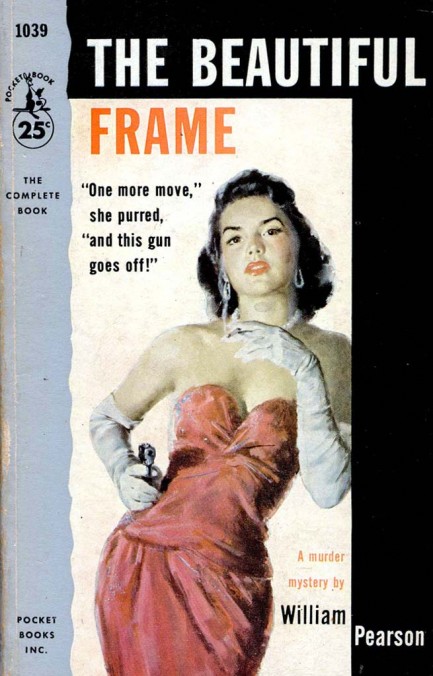 ---