Wait, wait, wait! Why don't we settle this like real men? By blaming the woman!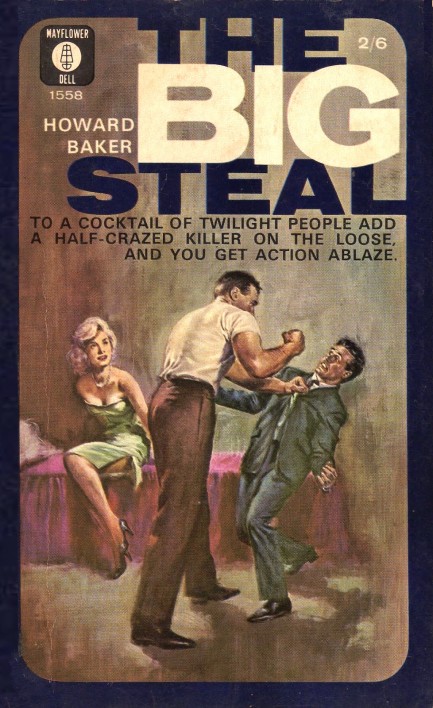 Howard Baker, born Arthur William Baker, is an Irish author sometimes referred to as W. Howard Baker, and who also wrote as Peter Saxon, William Arthur, W.A. Ballinger, and Richard Williams. The Big Steal involves a typical cast of misfit thieves trying to make off with a cache of gold bullion from Heathrow Airport, mixed with a plot thread about a killer on the loose. Baker also wrote war fiction, sci-fi and supernatural tales. The great cover art for the 1964 Mayflower Dell paperback you see here was painted by Peff, aka Sam Peffer.
---
But sold all over the world.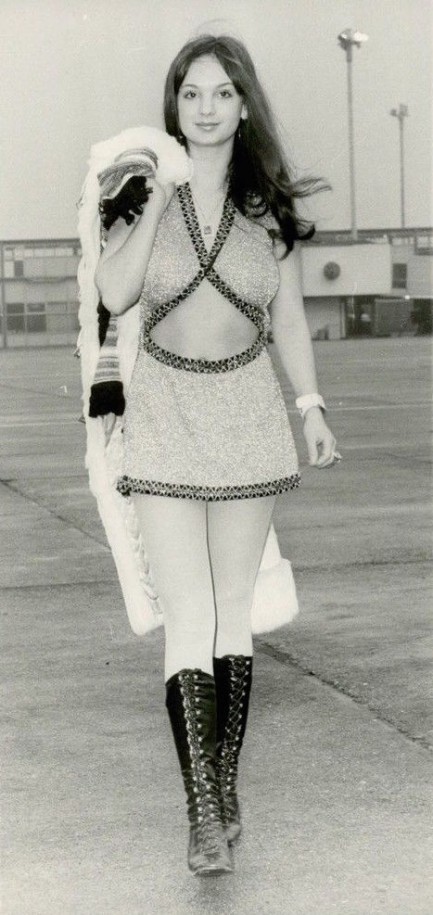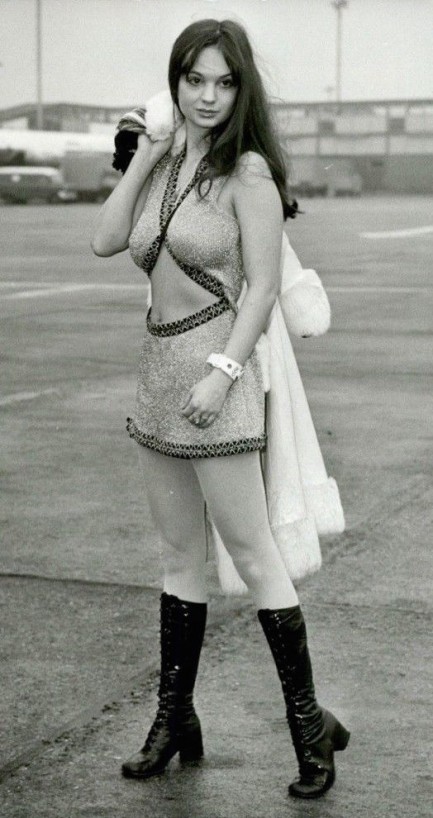 Christina Lindberg walks from plane to terminal, and strikes a pose for photographers, after her arrival at Heathrow Airport from her native Sweden today in 1972. Her film career was little more than a year old but she was already one of the brightest lights in international cinema thanks to her turns in five films, including Rötmånad, Exponerad, and Maid in Sweden. Lindberg was visiting London to attend the January 6 premiere of Rötmånad (English title What Are You Doing After the Orgy?) at the Cinephone on Oxford Street.

---