This flower is toxic—to thieves and killers.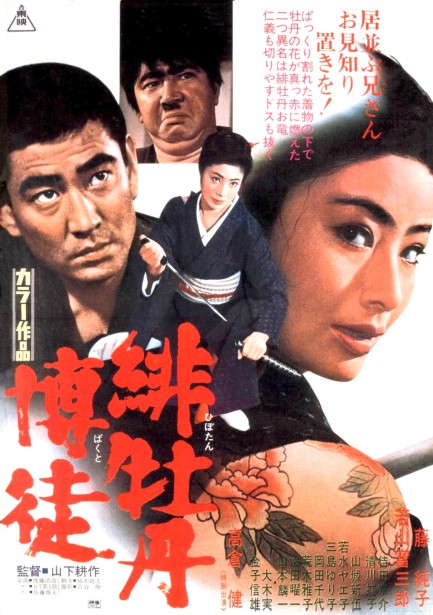 We've been on a movie binge, so we have one to discuss for the third day in a row. Above is a poster for the 1968 action-drama Hibotan bakuto, aka Red Peony Gambler. It's fair to call the film a classic. It was directed by the legendary Norifumi Suzuki, and starred Junko Fuji and Ken Takakura. Fuji plays a wandering gambler seeking retribution for her father, who was murdered by an unknown bandit. The killer left behind one clue—a distinctive cloth wallet that Fuji now carries with her. Ultimately she finds her father's killer. No surprise there—that's the entire point. But revenge, unsurprisingly, is more complicated than she'd imagined.
When a movie spawns multiple sequels it's a safe bet it's good, and this one had seven follow-ups. Hibotan bakuto has nearly everything you want from a sword opera. The choreographed action, while not fully convincing, is fun. The direction and cinematography are excellent. And Fuji crafts an interesting performance, staring unblinkingly into the middle distance, looking grim, exuding a compelling coolness and self-containment. Overall, we found the movie very worthwhile. We'll check out at least one or two of the sequels and report back. Hibotan bakuto premiered in Japan today in 1968.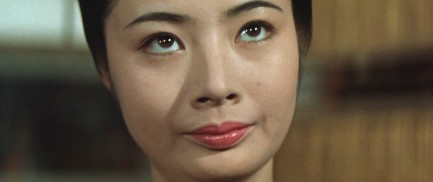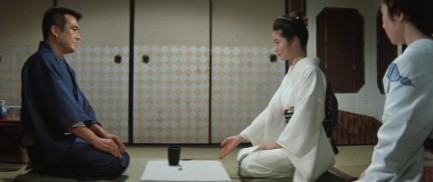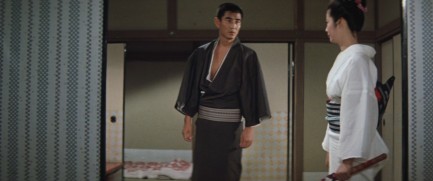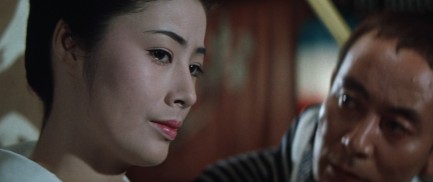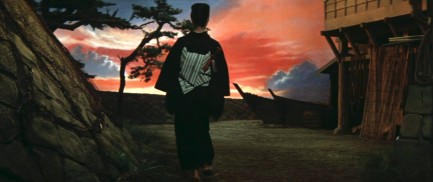 ---
When you gamble with her you're gambling with your life.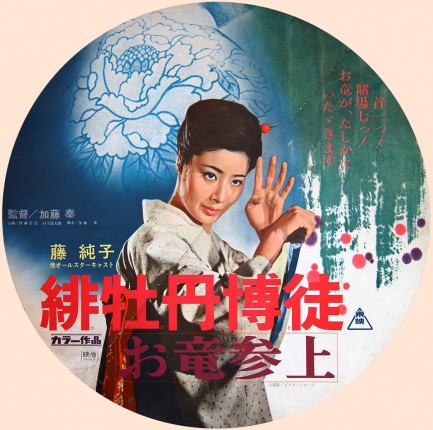 Hibotan bakuto: oryû sanjô, which in English was called Red Peony Gambler: Oryu's Return, is the sixth of eight films in the Red Peony Gambler series. Uploading its special round promo poster in one piece makes it kind of small, so we've also broken it into two pieces so you can pull them off the page and paste them together if you're inclined. It's an incredibly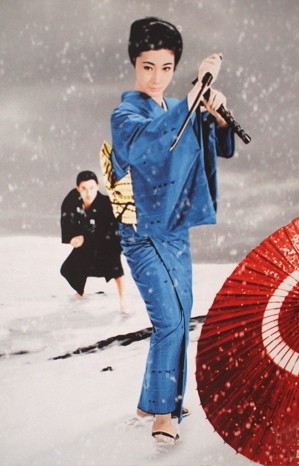 rare piece, so credit would be appreciated. The movie premiered today in 1970, and stars Junko Fuji, a prolific actress who made more than ninety films during a busy run between 1963 and 1972, and another dozen or so after that.
The plot here involves a greedy yakuza cartel and the downtrodden farmers who oppose the imposition of a new tax. The farmers are basically planning to strike in protest, which angers the yakuza because they stand to loose profits with the yearly village festival approaching. Drastic measures seem to be the only solution, but Junko stands in the way with guile, guts, gambling skill, and gunplay. And as a fallback position she's good with fists and sword. Hibotan bakuto: oryû sanjô isn't quite top tier pinky violence, but it's beautifully shot, the blood flies high and far, and ultimately the film is a winner.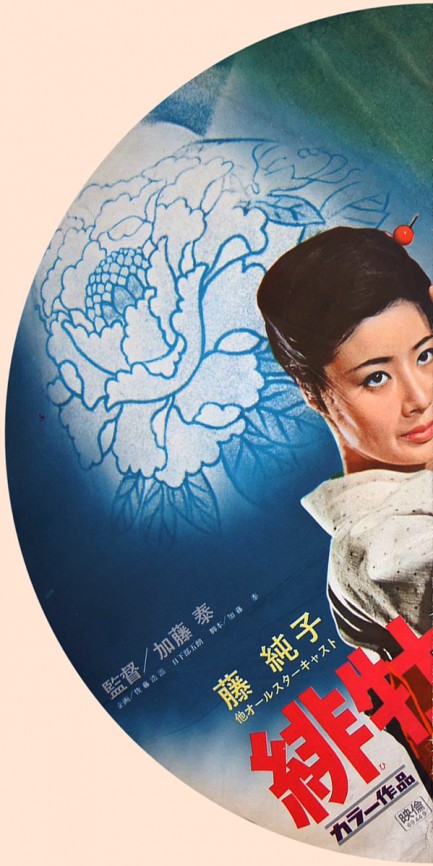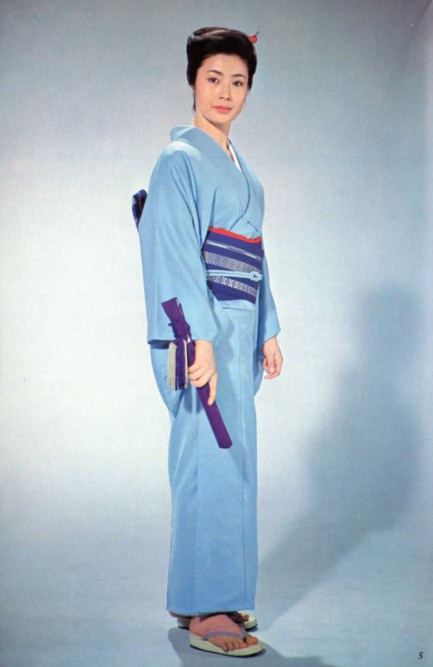 ---
In some ways she's a non-traditionalist.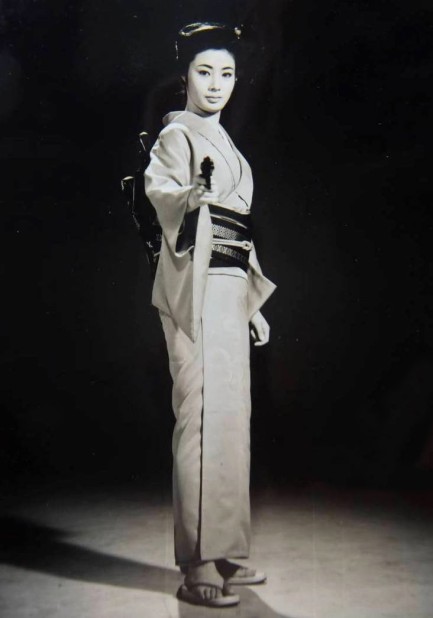 Above, a nice geisha themed promo photo of Japanese actress Junko Fuji, star of scores of films spanning forty-five years. Among them: Kyokotsu ichidai, aka The Chivalrous Life, Bakuchi-uchi: socho tobaku, aka Big Time Gambling Boss, and the popular Hibotan bakuto aka Red Peony Gambler series. Fuji's showed no signs of slowing down and has another film on the slate for 2018. We don't have a date on this image, but figure late 1960s.


---