It's ride or die on the streets of Kyoto.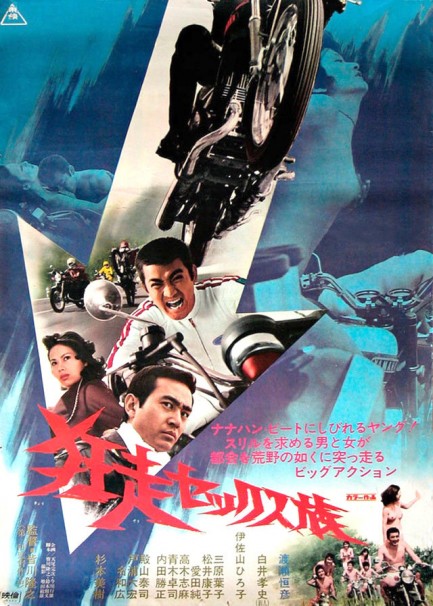 Toei Company goes biker culture for Boso sekkusu-zoku, known in English as Hell Riders in Kyoto and Wild Sex Gang, which combines the typical Toei action film with aspects of American b-movies like Easy Rider and The Rebel Rousers. Takashi Shirai is a nihilistic and lawless twenty-something addicted to speed, and especially to motorcycles. When he's caught speeding by police his obsession goes into overdrive, and he decides to buy a 750cc bike that will enable him to outrun even the cops. Tsunehiko Watase is also obsessed with speed. He couldn't afford a bike to satiate his addiction, which is why he became a motorcycle cop. It allowed him to ride the 500cc bike he desired. Now Shirai is outrunning him. The rivalry between these two leads to one-upmanship that spills from the roadway and into other areas of their lives, but just when Shirai seems doomed the beautiful Miki Sugimoto arrives on the scene, and he starts to see that there's some value to life after all. But is it too late? Well, maybe.
Boso sekkusu-zoku is an interesting but not great entry from Toei that, like many crime movies from the '70s, hinges on the presumption of redeemability. Shirai is lost, and is a danger to all those around him, but with luck and love he could become a good person. Needless to say, this is a retro concept today, in the age of non-forgiveness, and the belief that punishment must be decisive, vengeful, and usually permanent. For that reason it's interesting to watch the filmmakers here weigh Shirai's potential value. And it's also interesting to see how the cop Tsunehiko threatens to be corrupted by his hatred for Shirai. But these themes are not new, and exploring them as perfunctorily as Boso sekkusu-zoku does is a fatal flaw, in our view. More plot, more depth, more stuntwork, and more commitment across the board would have helped immensely. Still, though, it's worth a watch. It premiered in Japan today in 1973.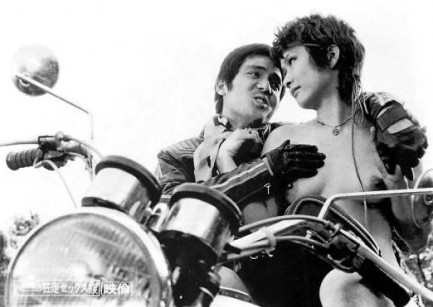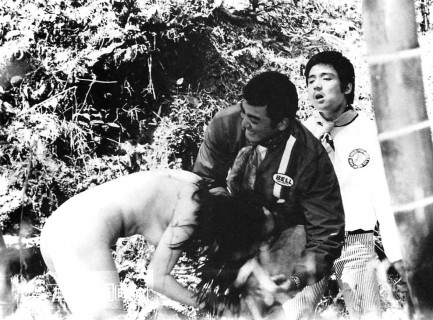 ---