Had a horrible trauma? Leading roman porno filmmakers say another one should fix you right up.

This flowery promo poster was made for the roman porno flick Kashin no sasoi, aka Call of the Pistil, or sometimes Temptation of the Pistil, which premiered in Japan today in 1971. The movie opens with a cool credit sequence, which you can see in the screenshots below. After that's done, you get a story about a reporter played by Keiko Maki who's traumatized by a sexual assault and whose doctor decides—this is so typical of roman porno cinema—that only by reenacting the event can she be cured.
Her older brother and boyfriend take charge of setting up these scenarios, and the experimental treatments backfire. Big shock. Later they learn that there's more to Maki's mental state than suspected, and that it has to do with her previous investigations and a conspiracy dealing with the U.S. military, and specifically with black GIs. Therefore—again, so typical—brother and boyfriend find a black GI (Peter Golden in a thankless role, his sole film appearance ever) to attack Maki.
Of course, as a roman porno—i.e "romantic" porno—there's no sex or frontal nudity shown during any of this, but it's still disturbing.
All this supposed therapy is basically the equivalent of screaming, "BOO!" at someone who's previously suffered a terrible fright. If we make the movie sound a bit dumb, well, it really is. But it's certainly well shot, as all these roman pornos are, but even good production values and decent performances can't put this tale across. It's just too mean-spirited to work. "It was all a bad dream," Maki's boyfriend says to her in the end. If only life really worked that way.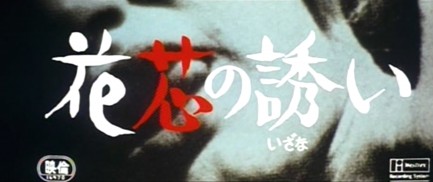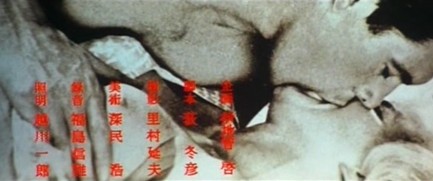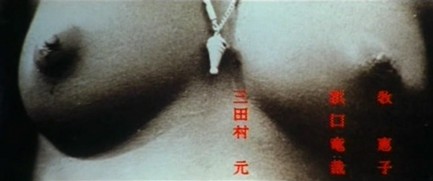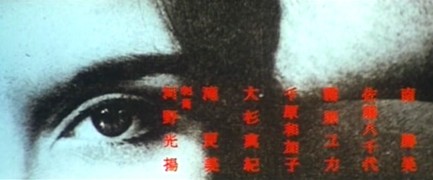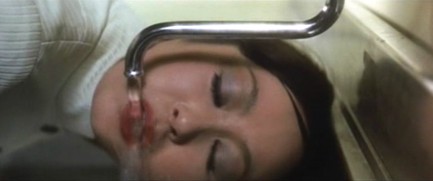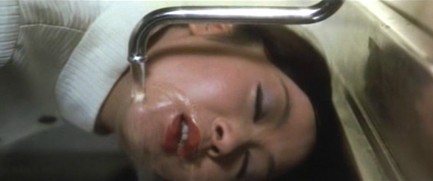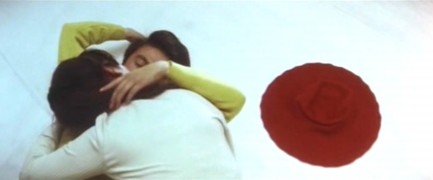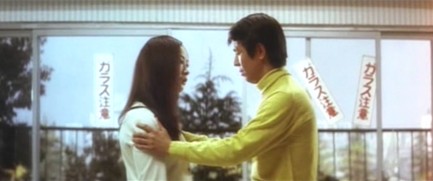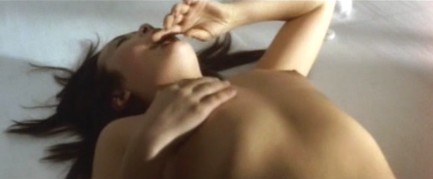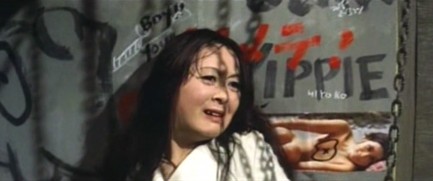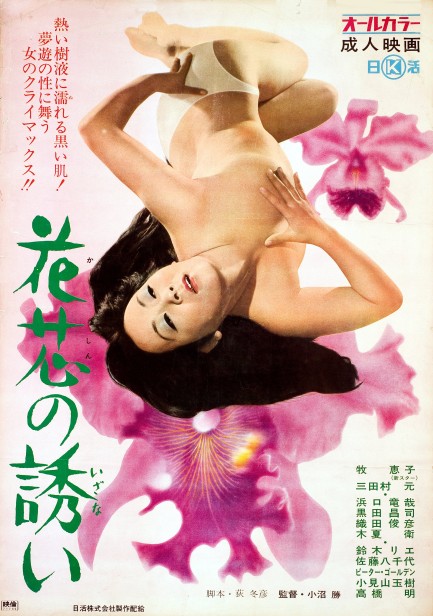 ---
Tanaka and company roll the dice and all kinds of craps happen.
This poster was made to promote the samurai actioner Sengoku rokku hayate no onnatachi, known in English internationally as The Naked Seven, starring the wonderful Mari Tanaka, along with Michiyo Mako, Yuri Yamashina, and others. Tanaka plays Eno, leader of a gang of seven female bandits roaming the countryside of Edo era Japan ambushing and stealing to survive. Tanaka hooks up with a samurai and helps him rob 120 rifles from a powerful warlord, at which point she and her bandit cohort are blamed. Realizing they're in the very deepest shit, they head for the hills with the warlord's bad men—one of whom is indescribably worse than the rest—in hot pursuit. Tanaka has a sanctuary in mind, but ultimately she and her gang of deadlies may have to make a final stand with those rifles.
We assumed The Naked Seven was a samurai actioner, and it is, sort of, but genetically it's really a roman porno. The movie's alternate English title (which we didn't know until afterward) gives it away: Civil War Rock: Hurricane Girls! The Japanese word "sengoku," from the film's official title, refers to the Sengoku Era in Japan, a time of violent upheaval also known as the Warring States Period, so the civil war reference in the alternate English title makes sense. Plus director Yasuharu Hasebe would make a string of roman porno flicks in the next several years, including Sukeban Deka: Dirty Mary and Maruhi honeymoon: Boko ressha, which, terrifyingly, is aka Secret Honeymoon: Rape Train. Even without knowing all that, the roman porno thought process behind The Naked Seven became clear as the pursuit unfolded in occasionally shocking fashion.
We thought we'd jettisoned roman pornos after the last effort we watched, but that Naked Seven title fooled us. It's obviously a play on The Magnificent Seven—but naked!—and yup, unclothed debauchery fit for a Game of Thrones episode abounds. There's also a sequence in which Tanaka's entire gang is waylaid bathing in a stream and have to flee bare-assed into the woods. They escape, though it's logistically unlikely. Similarly, roman porno chased us and caught us unawares, metaphorically naked in a streaming. Escape from our waylaying was as logistically easy as pressing stop, but we forged ahead until the end, and we did it for you. Here's the upshot. The period setting helps set the movie apart, so we consider it a passable effort from Nikkatsu Studios. Thankfully, it's not as shocking as some roman pornos, but proceed carefully—there are still scary things in the woods. Sengoku rokku hayate no onnatachi premiered in Japan today in 1972.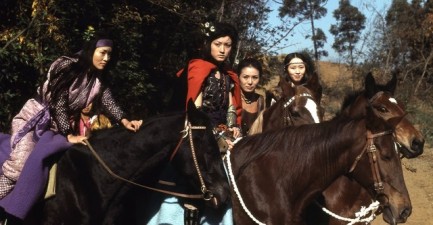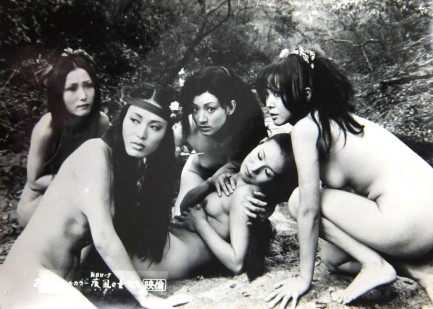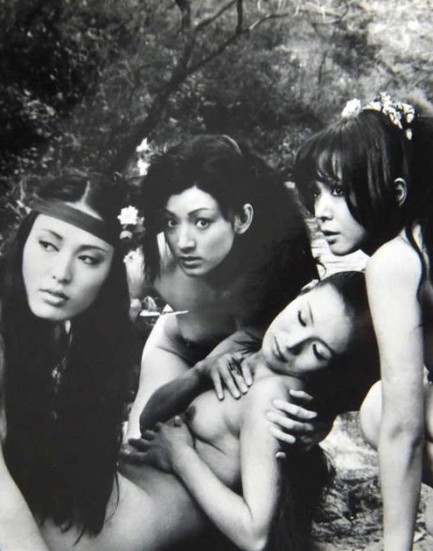 ---