He's watching your every move.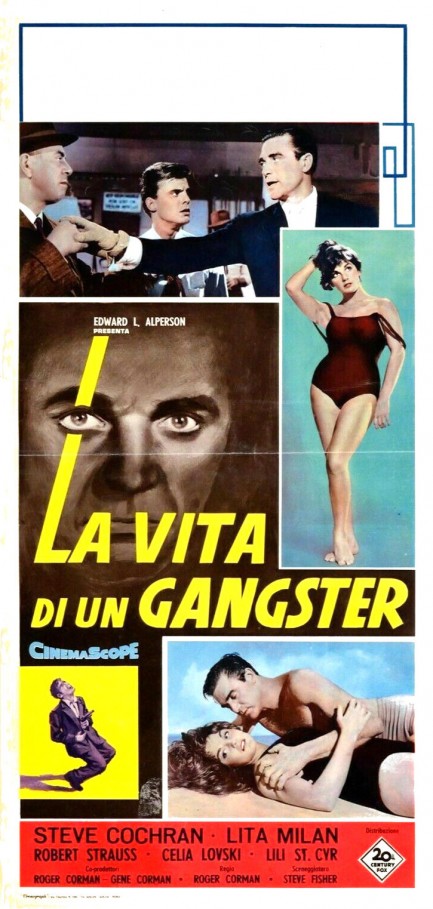 Above is an Italian poster for the U.S. drama I, Mobster, a 1959 crime drama starring Steve Cochran that we discussed earlier this year. This promo is different from the U.S. version but still features lettering across Cochrane's eye—though the visual pun of having the actual letter "I" cross his eye is not achievable in Italian. But we still like this for its successful conveyance of mood, and we liked the movie enough to want to circle back to it. It's obscure, but pretty good. Plus it introduced us to Lita Milan.
---
She has all the qualities you look for.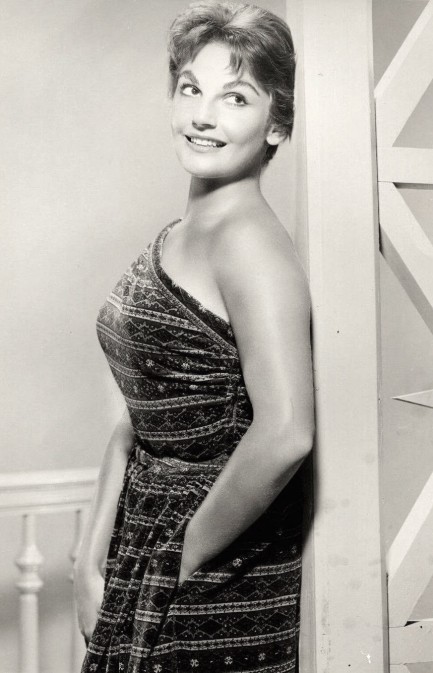 U.S. actress Lita Milan, born in Brooklyn as Iris Maria Lia Menshell, had a short Hollywood career She started in 1954, and her last motion picture—I, Mobster—came in 1959. But she remained in the public eye. In 1960 she married Ramfis Trujillo, who happened to be the son of Rafael Trujillo, longtime dictator of the Dominican Republic. We assume she fell for the ole, "I don't want to be like my father," routine, but when pops was assassinated in 1961, Ramfis sought out and killed some of the plotters himself. He became leader of the country, and Milan, presumably, became first lady of sorts. It didn't last long—less than a year later they left the D.R. for exile. The above photo predates all those adventures, circa 1957.
---
Damn it feels good to be a gangsta.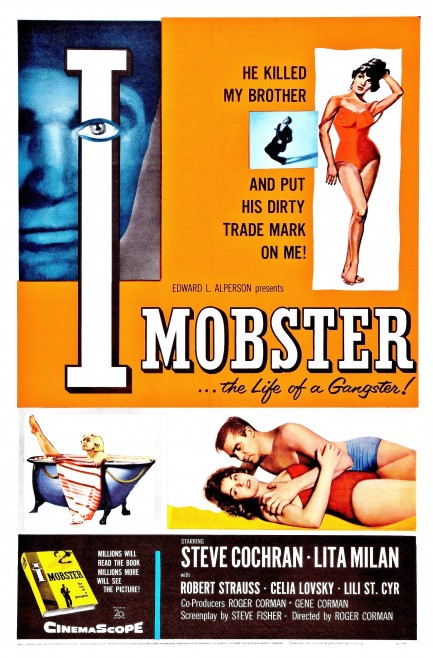 Above you see a U.S. promo poster for the crime drama I, Mobster, starring Steve Cochran in a rags-to-riches, innocence-to-corruption tale of a neighborhood kid who becomes a top man in the mob. The film was based on a 1951
novel o

f the same name published anonymously, but later identified as coming from the typewriter of Joseph Hilton Smyth, who also wrote

Angels in the Gutter
. The early plot driver is the mob's attempt to extort cash payments out of a powerful trade union. The plan is to offer services as "outside labor relations experts." Cochran, as an ambitious footsoldier, expands the mob's vision, its areas of interest, and its profits. Pretty soon he's riding high, high, high. But it can't last. Of course not.
The film has the usual elements from this sub-genre: the round-the-way girl who offers redemption, the wailing mom who implores her son to go straight, the unimpressed father who eventually disowns him, the mob boss who's worried about his brash number two, and the ticking bomb—i.e. the seeds of destruction planted earlier. Here it's a little boy who knows Cochran killed a man. He grows up and becomes enfolded in the mob too, which places him in perfect position to blackmail Cochran. But Cochran is a tough cookie. It may take more than an ambitious twenty-something to bring him down, and it may be that the true seeds of destruction were planted earlier and elsewhere.
While the plot elements may be typical, the cast isn't. Cochran is a good, intense, underrated screen presence. Robert Strauss is perfect as Cochran's right hand man and steadying influence. The radiant Lili St. Cyr spices up the proceedings midway through with a burlesque routine. And the stunning Lita Milan is excellent as the good girl-turned-mob moll. In addition, the film is solidly directed. You often see I, Mobster, described as an early Roger Corman movie. Does a director's twentieth movie count as early? Corman knows what he's doing here. His road forked into the dark woods of schlock, but helming this production, with a low budget, he managed to squeeze out a solid b-mobster flick. There's nothing fresh in it, but with this cast freshness isn't needed. I, Mobster premiered today in 1959.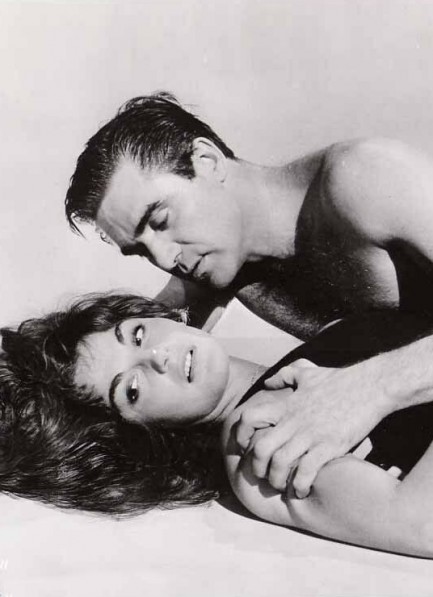 Don't play coy, baby. Would you rather be with a gangsta like me or some accountant from fuckin' donkeyville?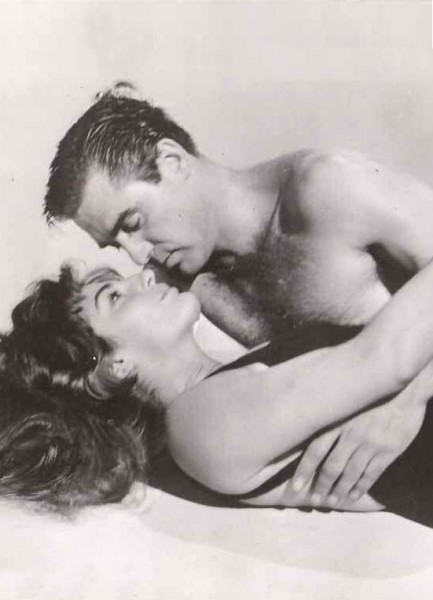 That's what I thought.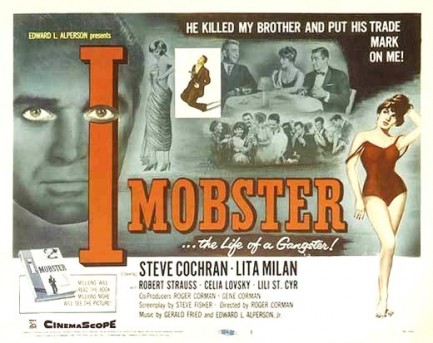 ---