Everywhere she went brought a change in the weather.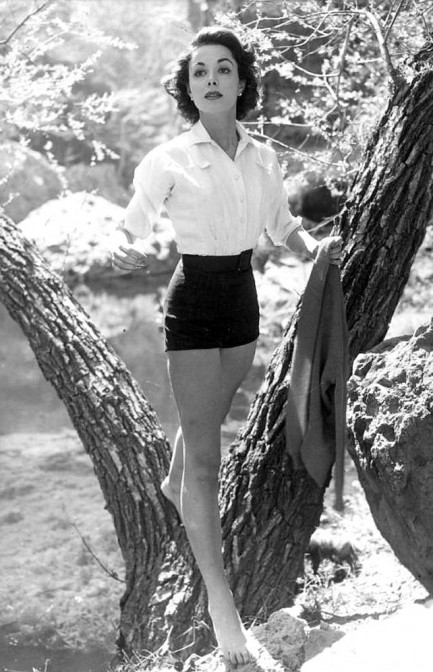 You know the difference between weather and climate? Los Angeles has beautiful women. That's climate. Dana Wynter stood out in L.A. for being unusually hot. That's weather. Glad we could clear that up. Wynter was born in Berlin and raised in England, but made her name in U.S. movies such as Something of Value and Shake Hands with the Devil. Today she's mainly remembered for Invasion of the Body Snatchers, which we briefly mentioned back in May. Check here.


---
Jack Finney's alien invasion novel is filled with close encounters of the worst kind.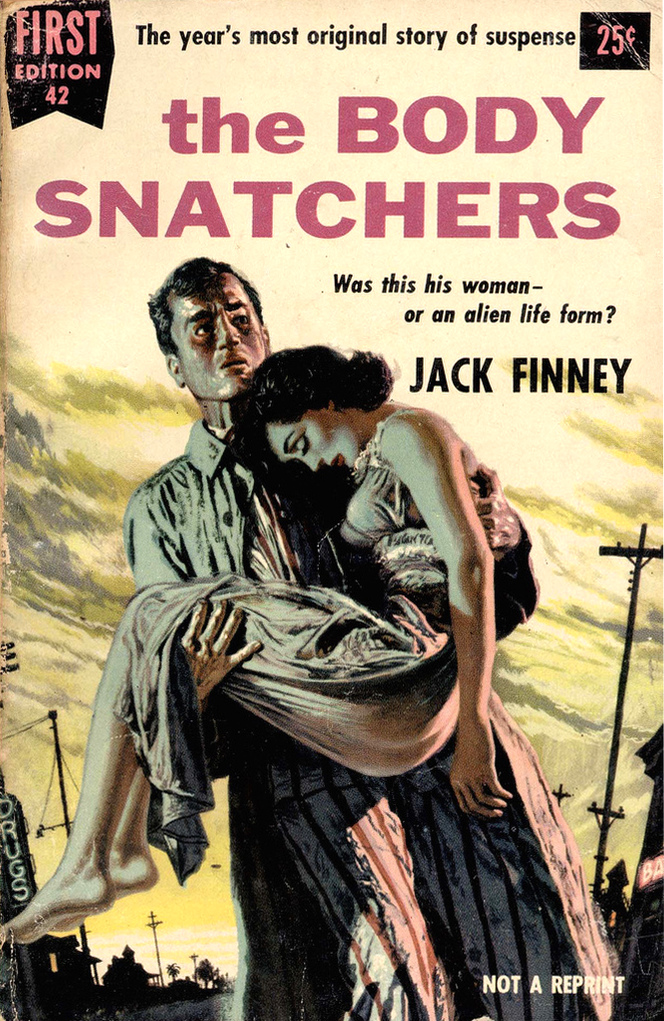 ---
There's not even the slightest glimmer of hope.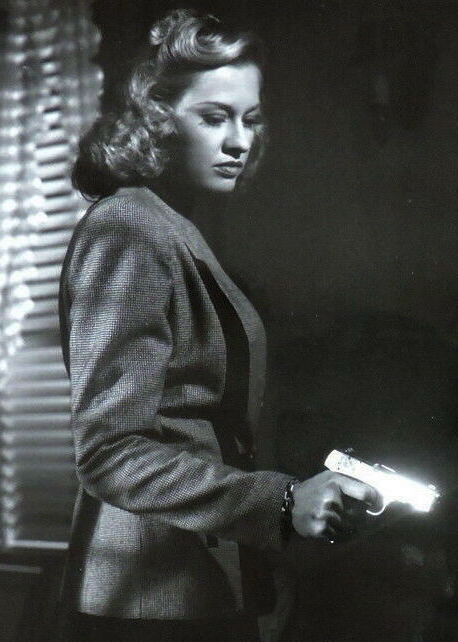 Virginia Christine prepares to ventilate someone's cranium in this crop of a promo photo made for her 1947 film noir The Invisible Wall. We haven't watched this yet, but we will, because we have a copy of this flick in some hard drive or other. You probably haven't heard of Christine, but she had a fantastic career during which she appeared in about fifty films and numerous television shows, moving constantly between the two realms like few performers have ever managed. Some of her cinematic highlights include Robert Siodmak's The Killers, Jack Webb's Dragnet, Sam Newfield's Murder Is My Business, and Don Siegel's Invasion of the Body Snatchers. The full version of the above shot, which includes her blissfully sleeping target, appears below.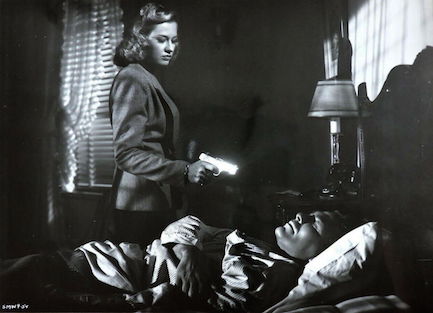 ---