Enough! We'll tell you anything you want to hear! Just please make it stop!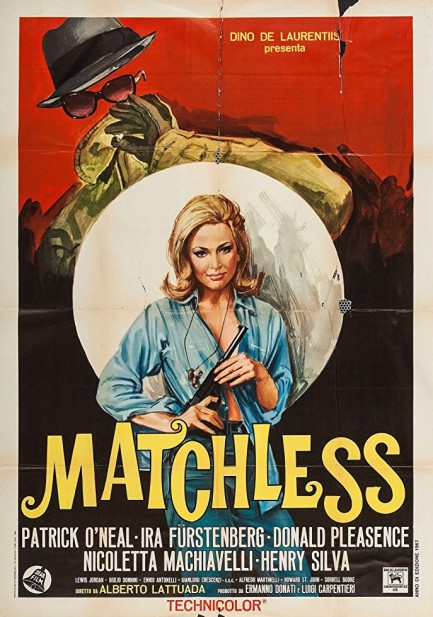 Matchless premiered in Italy in 1967, but it was originally released under the title Sin rival. When and why it also played in Italy as Matchless—as indicated by this Italian and English promo poster—is a mystery. It later played in the U.S. as Matchless but with different poster art. Of all the promos, this one is the nicest, we think. The movie is a bizarre spy flick spoof about a journalist (Patrick O'Neal) who escapes a Chinese military prison with the help of a ring that makes him invisible. He's given this gadget by another prisoner for reasons that are unclear. After he reaches
home turf in NYC the U.S. government takes advantage of his disappearing act by turning him into a spy. They send him to take down a criminal mastermind played by Donald Pleasance, who riffs on his own Blofeld character from You Only Live Twice. Chases, crashes, quips, and snafus soon follow.

Here's the thing. Serious films that turn out bad are often unintentionally enjoyable; comedies that turn out bad can be slow torture. Matchless isn't as bad as extraordinary rendition and enhanced interrogation in a CIA black site, but isn't much of a step up from there either. It's mostly tedious, witless, and punch drunk stupid, but it's redeemed slightly by Nicoletta Machiavelli and Ira von Fürstenberg, and we imagine it can be fun if you watch it with a gaggle of friends and gallons of intoxicants. But then again, almost anything is.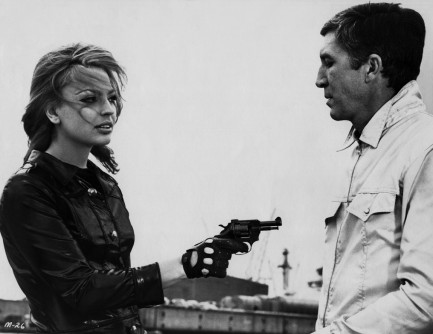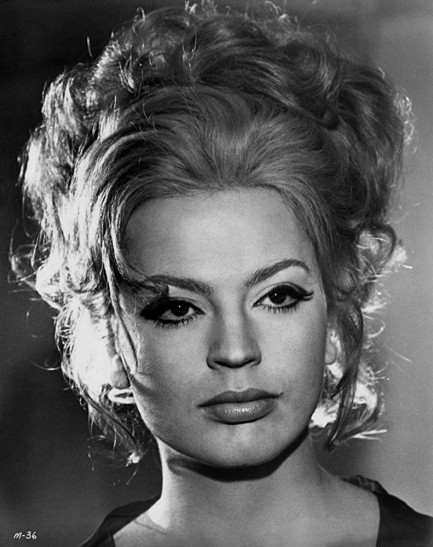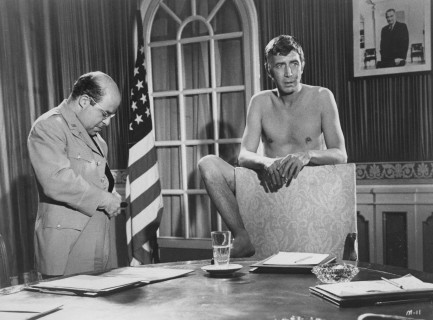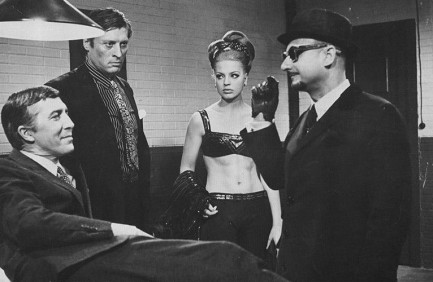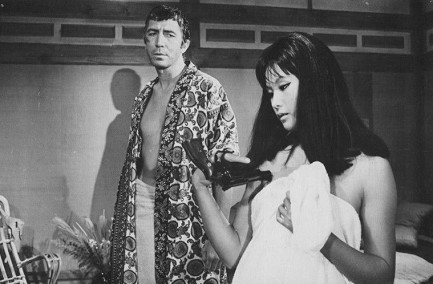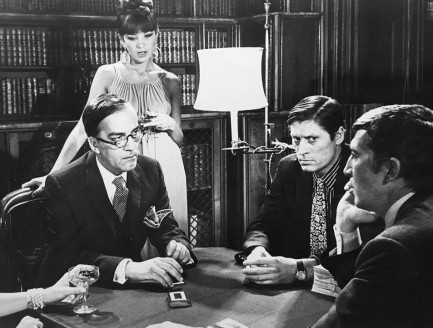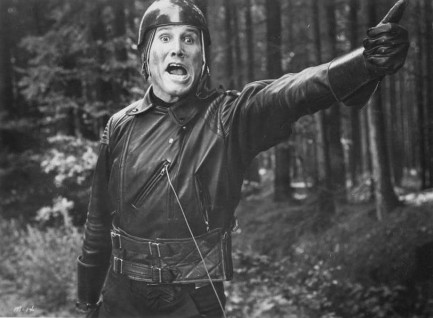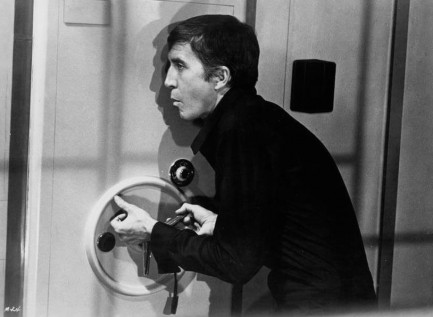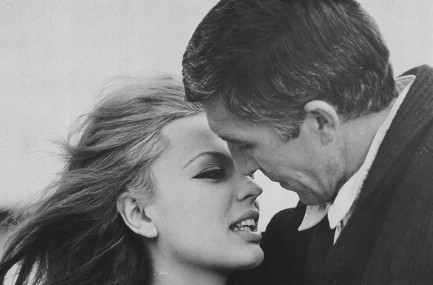 ---
Can you believe my stuffy old family won't let me wear this in the palace?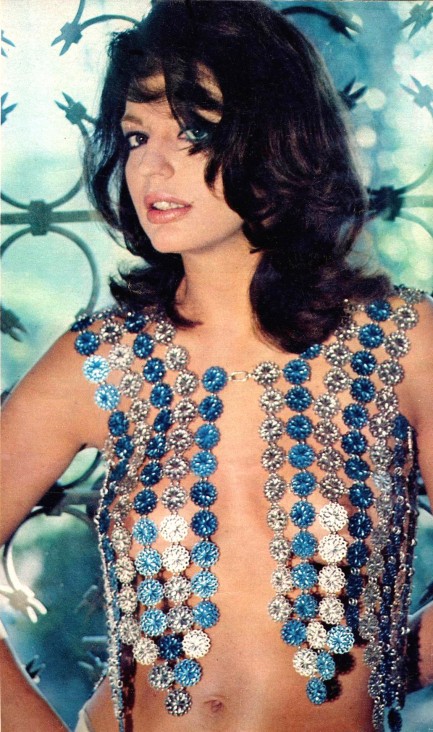 Above, a nice shot of Rome born Ira von Fürstenberg, whose full name is Virginia Carolina Theresa Pancrazia Galdina Prinzessin zu Fürstenberg. Yes, a princess, as well as an actress who appeared in films such as Playgirl 70 and Giornata nera per l'ariete. This image appeared on the cover of the Belgian cinema magazine Ciné-Revue and it dates from 1971.
---
They'll try flattery, persuasion, bribery, and threats. After that, if you get murdered it's your own damned fault.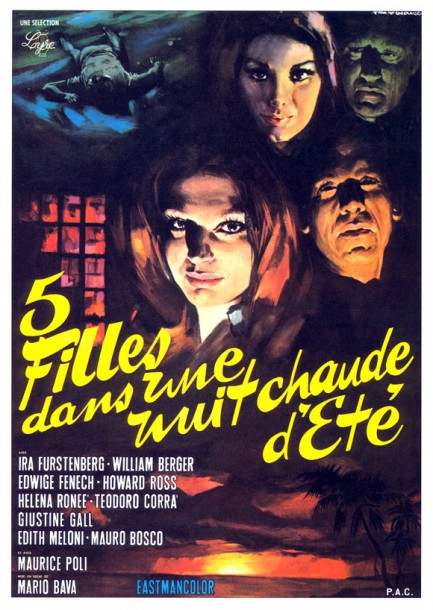 You know what we really like about a lot of older cinema? Color. Have you noticed the blue/gray palette that has taken over modern thriller and action movies? Mario Bava's body count giallo 5 filles dans une nuit chaude d'été (originally released as 5 bambole per la luna d'agosto, aka Island of Terror, aka 5 Dolls for an August Moon) is merely realistic in the color department, but it looks like a riot of Technicolor compared to modern cinema. That was one of the aspects of it we enjoyed most. The movie was set in and around an amazing mid-century modern beachfront pad right out of an early James Bond movie. So that was cool too. And we also enjoyed Edwige Fenech and Ely Galleani. So that covers the good—great color cinematography, great sets, Fenech and Galleani.

Now for the bad. Let's just boil that all down to a limp script. Basically, a wealthy industrialist invites some guests to his private island and introduces them to a chemist who has a formula that could be worth millions. The chemist won't reveal any details of this process, and pretty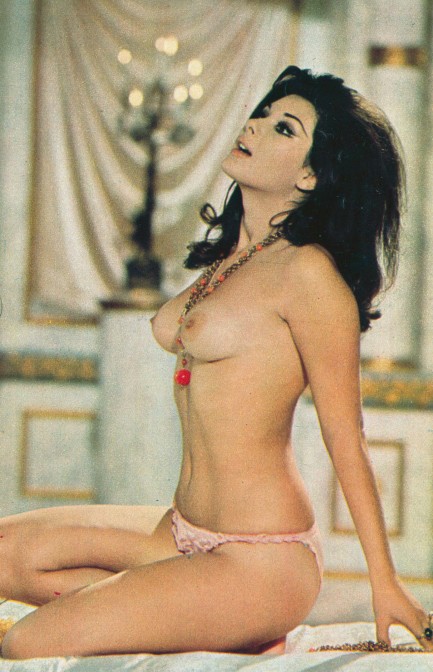 soon someone is murdered (the houseboy, who Fenech is sleeping with "to do something for the working classes"). Naturally, she's a suspect, but then there's another murder. And another. And soon, Fenech is murdered too, rather cruelly. Cut off from police, the guests store all these bodies in a meat locker and try to solve the crimes themselves. But they just keep getting bumped off. Are the killings due to infidelity? Greed? All around perversity?

Consensus is that 5 bambole per la luna d'agosto is not one of Bava's best films. But all those shots of bodies hanging in the meatlocker confirm that he at least tried to have fun with it. The climax brings more twists, more deaths, and one main takeaway—no matter how filthy rich a man gets he'll stab you in the back (or front) for a few more dollars. But we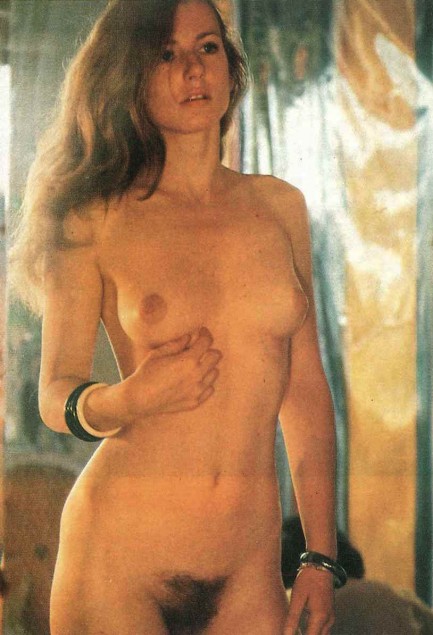 already knew that, didn't we? Also, women are shady as fuck too—at least, they are in giallo. We're not going to recommend this film to Bava newcomers, simply because he made others that were so much better. But if you know his work and haven't seen this one, by all means add it to your queue. Made in Italy and released in 1970, 5 filles dans une nuit chaude d'été/5 bambole per la luna d'agosto premiered in France today in 1972.

---