Katayama finds herself with too much skin in the game.

Above you see two posters for the Japanese movie Tokugawa irezumi-shi: Seme jigoku, which is known in English as Inferno of Torture, and, occasionally, Hell's Tattooers. We aren't going to get too deeply into the film. It's where Japanese cinema delves into bondage and tattoo fetish layered with gore, and deals with two Edo-era master tattooists who play out a bitter rivalry on the skin of Yumiko Katayama, as well as other unfortunates. If you can tolerate the frontloaded blood and torture, the latter two thirds of the movie may be worth watching for the tattoos, which verge on magical rather than merely ornate. The set design and Teruo Ishii's direction are good too. The tateken sized promo at top is rare, if not even nonexistent online until this very moment, so we thought we'd share it. Tokugawa irezumi-shi: Seme jigoku premiered in Japan today in 1969. Below you see Katayama in a nice pose, untattooed.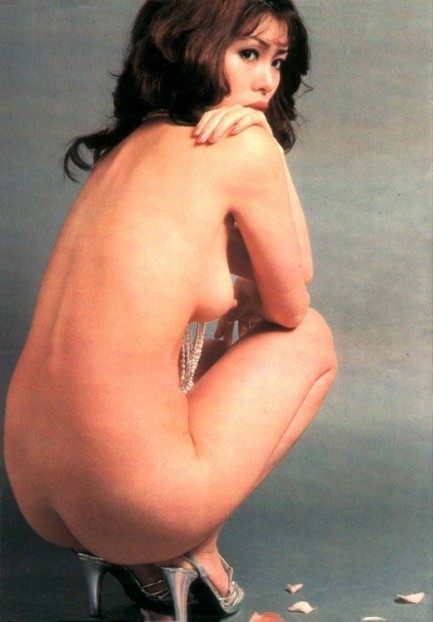 ---
She always gets into the worst binds.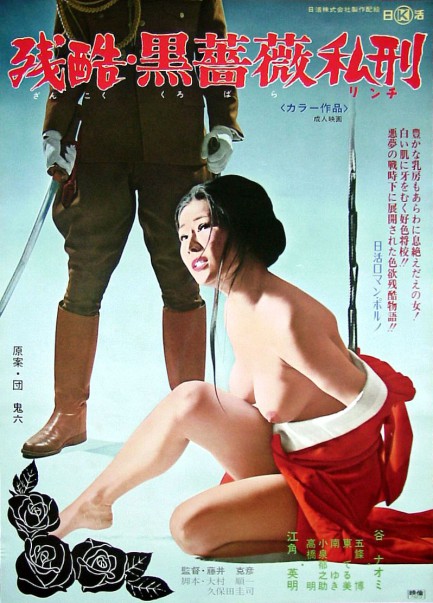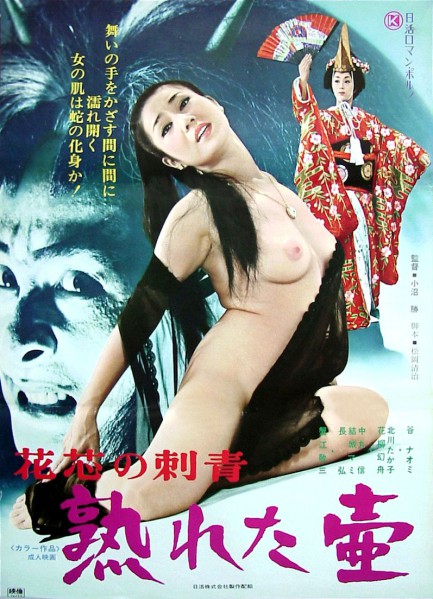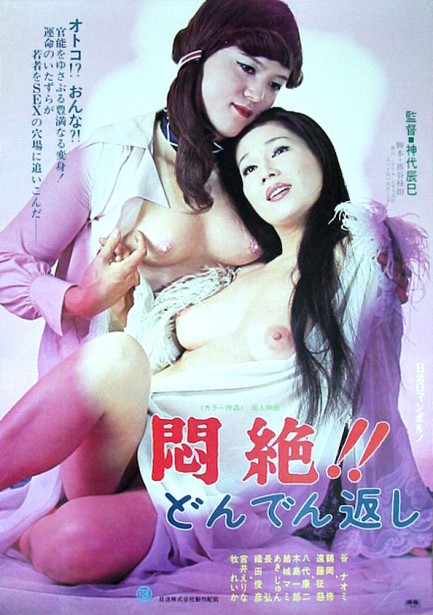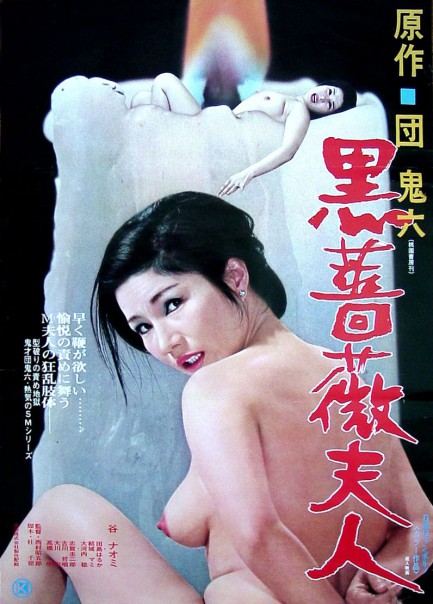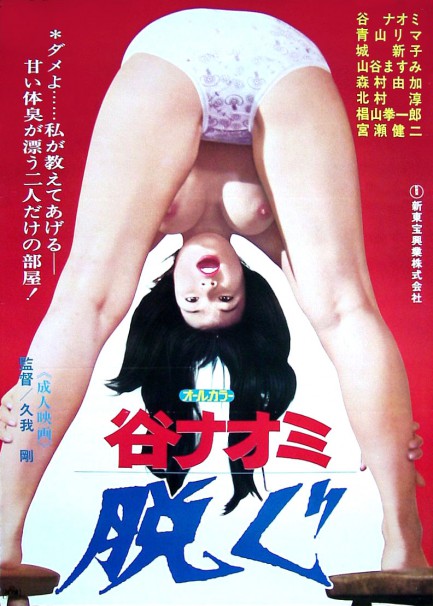 Bondage queen Naomi Tani became one of Nikkatsu's biggest stars, centerpiece of the company's roman porno line of movies during the 1970s. Above are five promo posters from her films during that period. They are, top to bottom, Zankoku: kurobara lynch, aka Cruelty: Black Rose Torture, Kashin no irezumi: nureta tsubo, aka Tattooed Flower Vase, Monzetsu! Donden Gaeshi, aka Painful Bliss! Final Twist, Kurobara fujin, aka Lady Black Rose, and lastly unknown. On that final poster, we checked IMDB, JMDB and every source of Japanese cinema we know but got no hits. The first word in the title is Tani's name, and while we found a few movies that incorporated her name—along the lines of 1977's Tie! Naomi Tani—we did not find anything on the poster above. Ain't that always the way? It's actually the most interesting of the lot. Anyone with insight feel free to drop us a line. In the meantime you can check out more Tani here, here, and here, and elsewhere in the site if you're inclined to look.
---
The girl with the draggin' tattoo.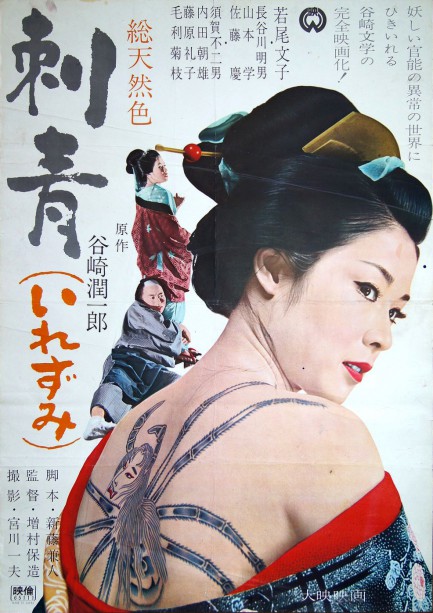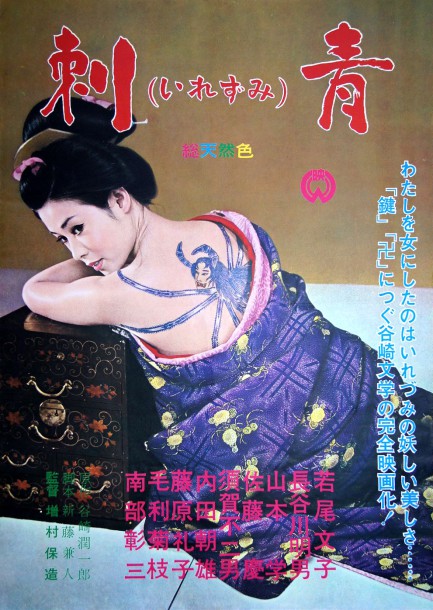 The three posters above promote the Japanese psychological horror movie Irezumi, aka Tattoo, directed by Yasuzô Masumura and starring Ayako Wakao as woman kidnapped into geishadom who is forcibly tattooed upon her back by a disturbed tattoo master. His creation is the monstrous, woman-faced spider you see on the posters. This act sets Wakao on a path toward vengeance, violence, and evil. Some reviews of Irezumi note that the tattoo is in some sense alive, like the portrait of Dorian Gray, however the actual art doesn't change its aspect—we checked, using a handy invention called rewind, and the lady-spider is the same in the beginning and end of the movie. The tattoo does, though, unleash something, and Wakao changes, quite drastically, her journey from relative innocence into femme fatale depravity giving Irezumi its power and dread. While not splashy and filled with shocks in the style of modern horror, the movie is, all in all, a highly recommendable mind trip. There's another Irezumi from 1982 with a different plot, but this one, the first one, premiered in Japan today in 1966.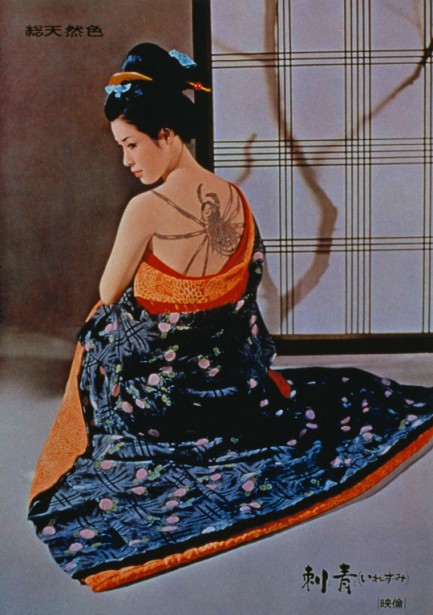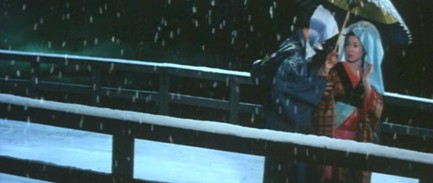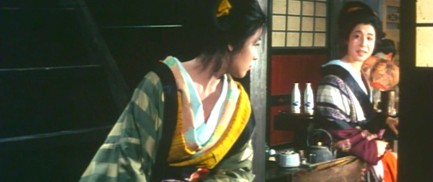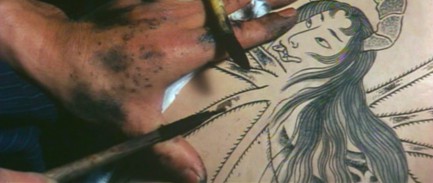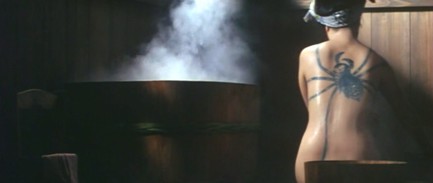 ---