They always say to aim high in life but I've found aiming low gets good results too.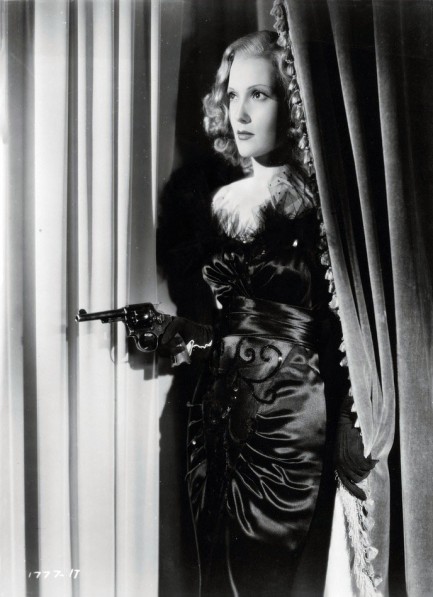 Isa Miranda was born in Italy in 1909 as Ines Isabella Sampietro and by 1933 was acting in films. The next year she earned widespread acclaim in Max Ophüls' La Signora di tutti

, a role that paved the way for her to leap to Hollywood where she was billed as an Italian Marlene Dietrich. The above promo shows Miranda in character as Anna from 1939's

Hotel Imperial, a movie in which she shot nobody in the crotch, despite her low aim here.
---
They only have eyes for you.

We were researching our recent post on fascist-era femme fatale Isa Miranda when we stumbled across fourteen sets of eyes from some of the most famous starlets of the 1930s. They were on a Brazilian fashion blog called Cajon DeSastre, now defunct, and we gather they came from a book—Fashion at the Time of Fascism—which we'd love to read if we could find a copy. Anyway, just a little eye candy for Friday.



---
How many carry-on bags do I get again?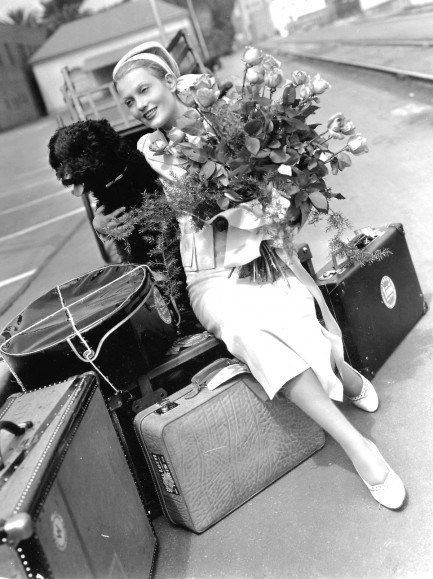 One never hears her name mentioned today, but Italian actress Isa Miranda, née Ines Isabella Sampietro, was one of the most popular performers of her time. She was a star throughout Europe during the 1930s, and during World War II continued to act in Italian films. As a result, she is linked to fascist cinema, though is not known to be a fascist sympathizer herself. Ultimately she carved out a fifty year career and earned a Best Actress award at the 1949 Cannes Film Festival for René Clément's Le mura di Malapaga. She's seen here circa 1935.
---