Jack Finney's alien invasion novel is filled with close encounters of the worst kind.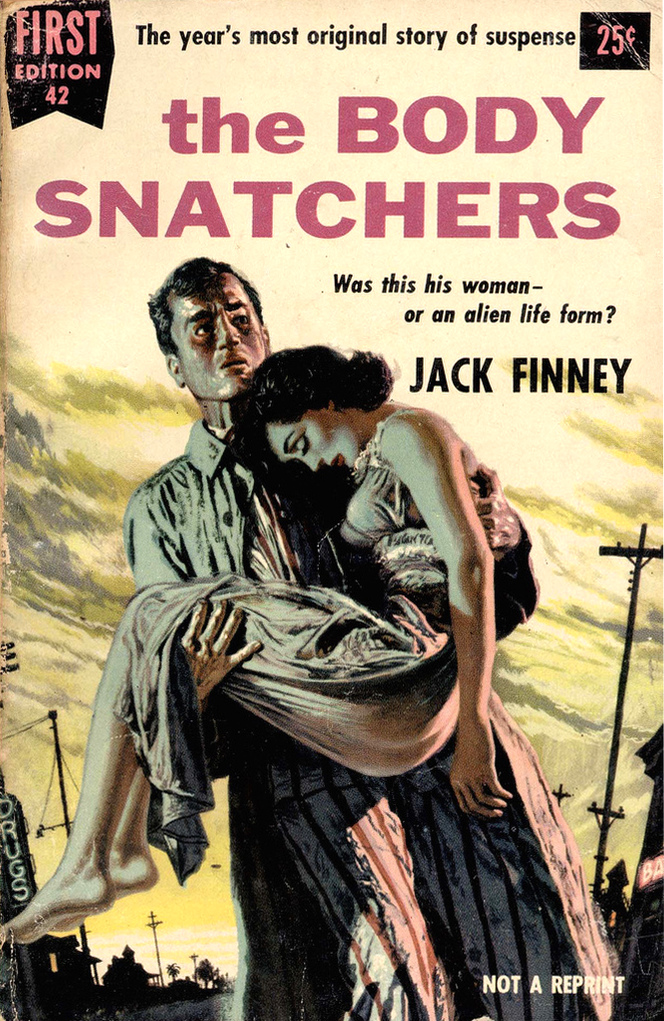 ---
Aspiring actress gets shot on Broadway.
She was looking to get a shot on Broadway, not get shot, but you have to be 100% clear or people will get confused. Especially a guy like Waldo, the crazed mutiliation killer of David Alexander's Terror on Broadway. Waldo, who taunts the police with snide notes, has knocked off four women, all in the Broadway theatre district, and he has more in his sights unless hero Bart Hardin can stop him. Hardin isn't a private detective or cop—he's the editor of a newspaper, but he's tough enough for the task. Unrealistically so to us, though this is explained by his youth as a boxer and his stint in the military. Overall, Terror on Broadway is pretty heavy stuff for 1954, and the book was banned for a time in Australia. The art on this edition, though, is uncommonly pretty. It was painted by John McDermott, aka J.M. Ryan, who was an animator for Walt Disney before branching out into cover work. He later went on to write his own novels and make a couple of films, so the guy was multi-talented. We'll run into him again down the line, we're sure.
---
Now if I put the remote over the blood and ESPN on the tv it should be days before anyone notices he's dead.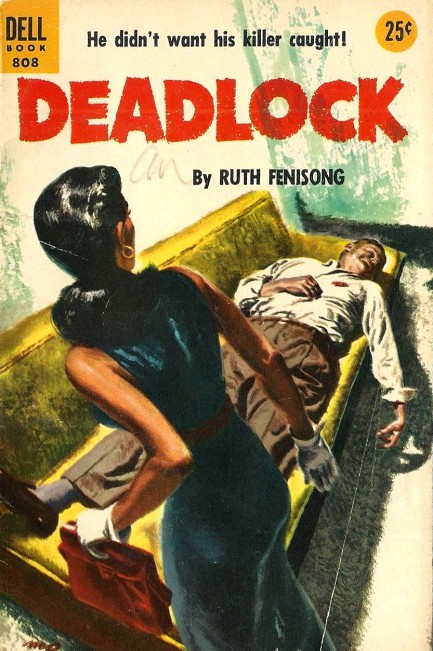 We've seen this cover on a few other sites, but we love it, so we thought we'd share it anyway. Deadlock concerns a New York City detective (Ruth Fenisong's ongoing character Gridley Nelson—yes, Gridley) trying to solve the murder of a philanthropist who turns out to be less of a saint than previously thought, and whose murder is followed by a second and third that eventually shed light on the mystery. 1953, with John McDermott the hand behind this art, with its deftly executed overhead perspective.


---